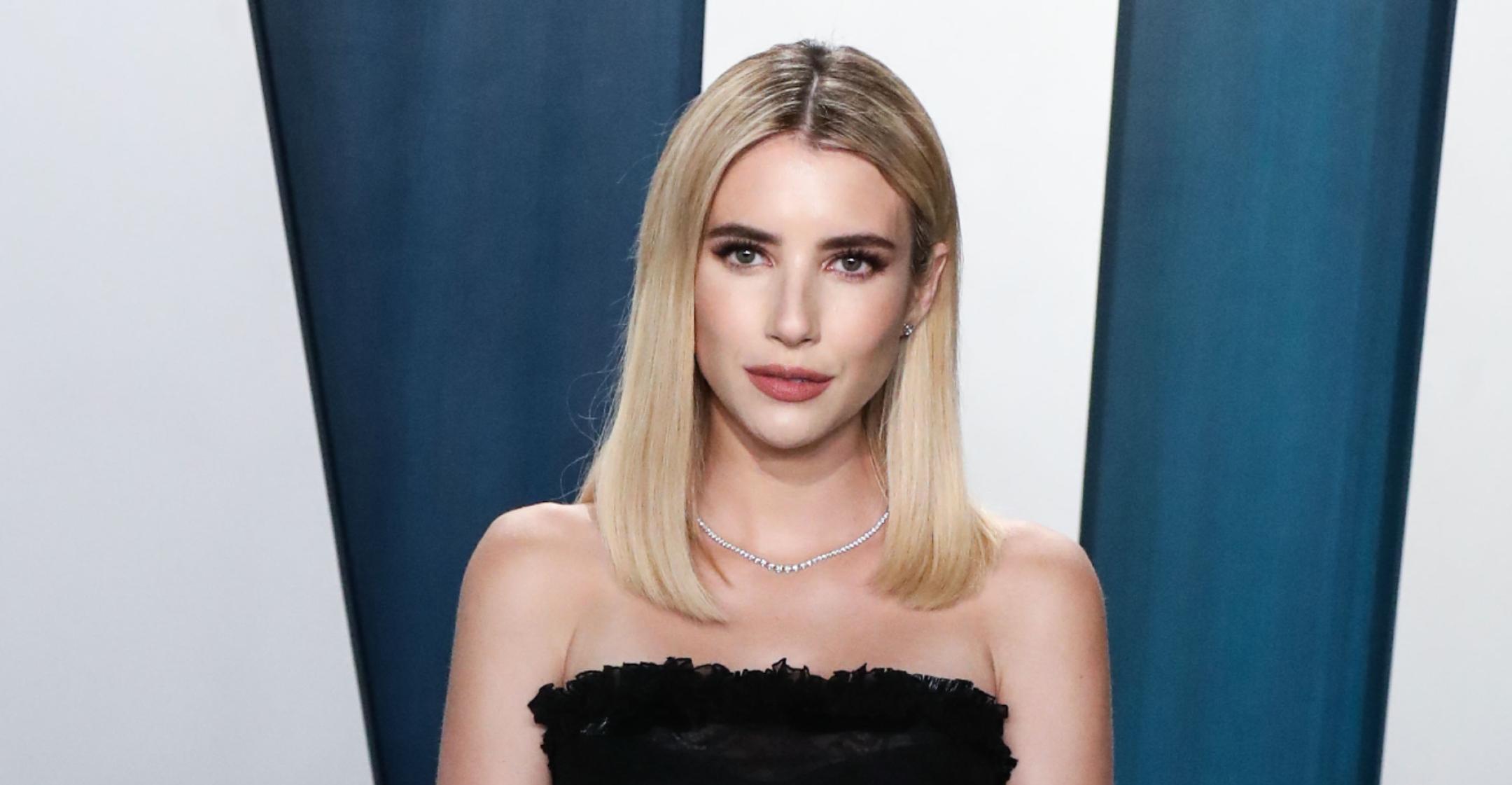 Emma Roberts Wishes She Was Given This One Piece Of Advice Before Becoming A Mom To Son Rhodes
Emma Roberts is learning that it takes time to adjust to motherhood.

While talking with Scream Queens costar Jamie Lee Curtis, the actress revealed that despite all of the preparation, there was one piece of parenting advice she wishes she knew ahead of giving birth.
Article continues below advertisement
"What do you wish someone had told you about motherhood?" Curtis asked the star.
"It's not something you'll always feel like you're getting right, but you will get better every day," Roberts replied. "When in doubt, just love your child and yourself."
Article continues below advertisement
The American Horror Story star also named her mother as the person she admires the most, "especially after having a baby. I kiss the ground she walks on!"

Roberts and boyfriend Garrett Hedlund welcomed their first child together, son Rhodes, in December.
The pair have now been together for a year, but they found out they were expecting just a few months into their romance. At the time, an insider told Us Weekly the pair were "surprised, shocked and happy" about becoming parents.
Article continues below advertisement
Several years prior to the pregnancy, Roberts was diagnosed with endometriosis after years of her symptoms being dismissed by a male doctor. The disorder progressed to the point where it would affect her fertility in the future.
Article continues below advertisement
"I was kind of stunned," she admitted to Cosmopolitan. "It felt so permanent, and oddly, I felt like I had done something wrong."

But after doing more research, she learned the disorder is fairly common among women.
Article continues below advertisement
"All of a sudden, there was a new world of conversation about endometriosis, infertility, miscarriages, fear of having kids. I was so grateful to find out I was not alone in this," she recalled. "I hadn't done anything 'wrong' after all."

After weighing her options, she took her doctor's advice to freeze her eggs, noting it was "a difficult process."
As it turned out, the Hollywood star didn't even have to use any frozen eggs to conceive her first baby.

"It sounds cheesy, but the moment that I stopped thinking about it, we got pregnant," she explained. "I kept it to myself, my family, and my partner, not wanting to make grand plans if it wasn't going to work out. This pregnancy made me realize that the only plan you can have is that there is no plan."