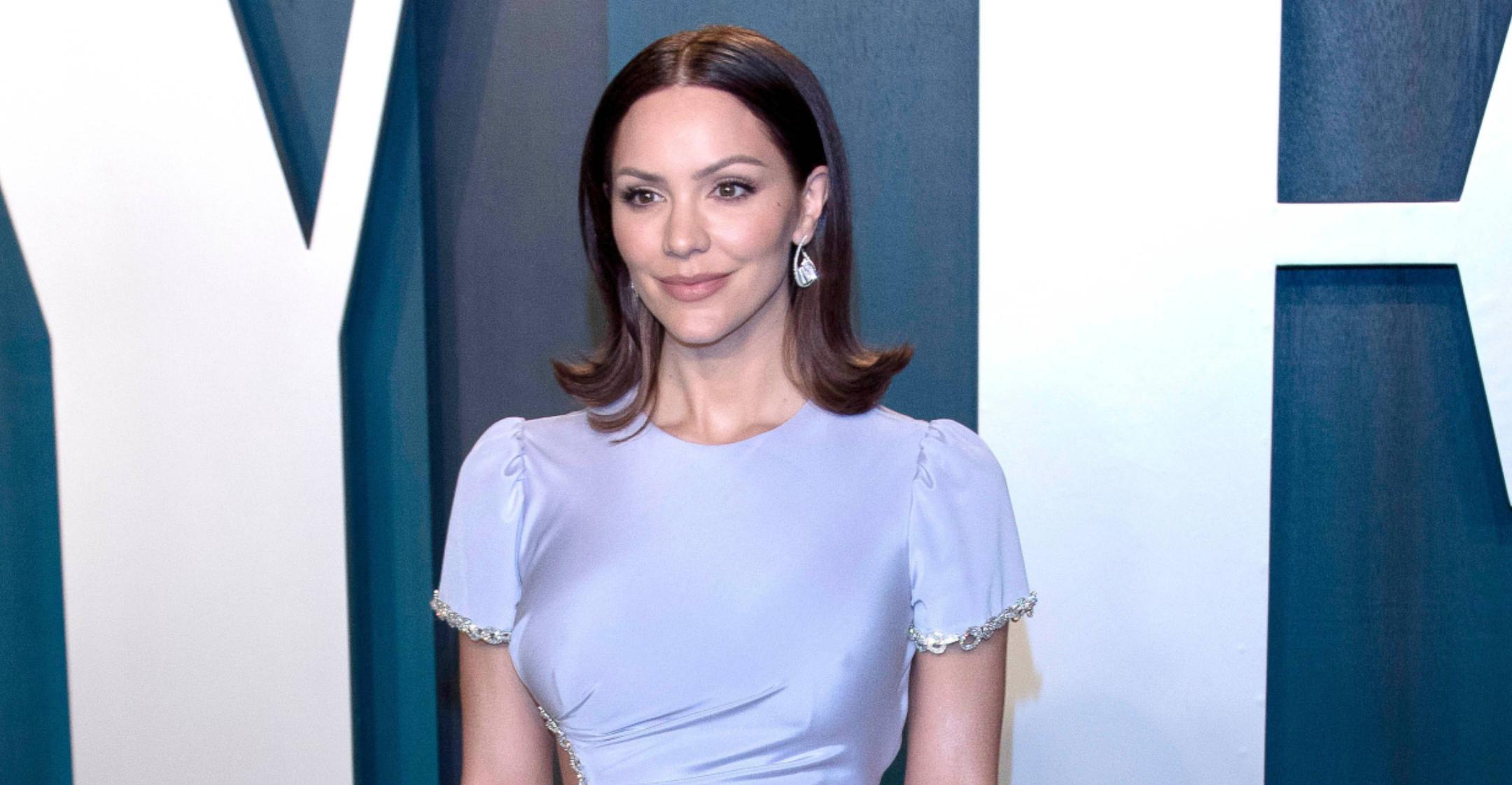 'It Just Feels So Natural': Katharine McPhee Gushes Over Being A First-Time Mom To 1-Month-Old Son Rennie
New mom Katharine McPhee feels she was born to be a mother.

"It just feels so natural," she shared of caring for her and husband David Foster's 1-month-old son, Rennie. "I've had a really good baby; he's been so good. I'm so in love!"
Article continues below advertisement
The Smash actress gave birth to her first child — Foster's sixth — in late February, but the duo have yet to publish a photo of their little one. They didn't even reveal the tot's name until last week.

"We picked Rennie 'cause I'd actually been in labor for a while," she recalled. "We didn't have a name picked out."
Article continues below advertisement
"We had a couple names, but my husband was on a text chain with his sisters and one of his sisters suggested an old family name," McPhee explained. "It was his great-grandfather's name, his great-uncle's name, so it has a long history in his family. My husband said, 'Hi, Ren Foster,' and so we said, 'That's a good name. It's a strong name.'"
The American Idol alum also touched on her new daily routine with Rennie while talking to PEOPLE.
"I'm up at 5 a.m. with him and we listen to his dad's piano album and we have our quiet time," she revealed. "And at night before we put him in his room, it's just the three of us in bed. We take lots of pictures! It's really sweet."
Article continues below advertisement
"I'm in heaven," she gushed of parenthood. "It's really been amazing."
So much so, the brunette babe hasn't even thought about trying to get her pre-baby body back.
Article continues below advertisement
"I thought I would have this pressure [to bounce back] but I've just been so grateful and happy that I've had a healthy baby and I've felt really good, emotionally and physically," she noted. "I'm so happy that I don't have this crazy pressure yet to fit into whatever jeans I have in my closet."
"I don't even think about them right now!" she declared. "In my everyday life, I would have an event coming up or need to work out and it's just really nice to have a break and be happy where I am."