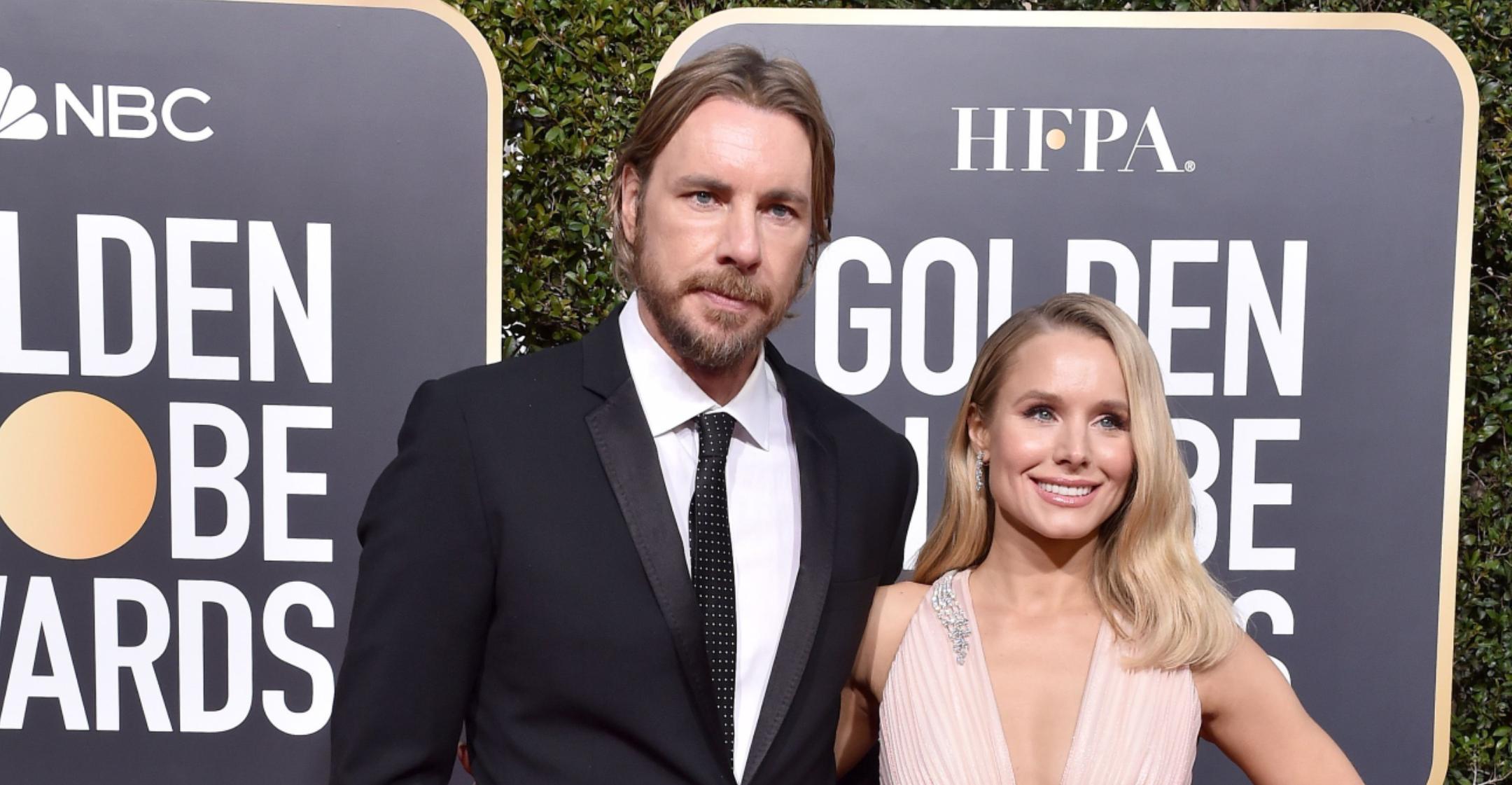 'We're Always Honest With Our Kids': Kristen Bell & Dax Shepard Have Discussed COVID-19 With Their School-Aged Daughters
Candid mom-of-two Kristen Bell isn't ashamed to admit that juggling her career and home life over the past year hasn't been easy.

"Balancing work and parenting and online learning during the pandemic, and especially supporting mental health, it was really hard," she confessed.
Article continues below advertisement
"Therapy's been big for us during the pandemic," the actress added, referring to her husband Dax Shepard. "We both rely on it ... for personal growth and ultimately bring what we learn individually into the relationship."
The couple share daughters Lincoln, 8, and Delta, 6 — and while they don't mind discussing their parental experiences, they're fiercely protective of their kids, always concealing their faces when posting a photo of them on social media.
Article continues below advertisement
Bell, who was participating in the virtual Yahoo's Reset Your Mindset: Pandemic Parenting special, offered advice to any struggling moms and dads out there.

"Lean on others," she suggested. "It takes a village is a cliché for a reason. Being a parent is learning that sometimes you just got to throw away the rule book and you gotta be flexible."
Article continues below advertisement
Bell said she and Shepard talk to their daughters about the pandemic in simpler terms, explaining they try to "dissect what's happening in their brain and let them know that's all OK."
Article continues below advertisement
"We're always honest with our kids, and sometimes it's been really hard," she acknowledged. "We explained what COVID was and why it exists and we told them everything really early on and we just reminded them that we're luckier than most people and we have to do what we can to help others during this time."
The Veronica Mars star is already leading by example, as she's gone out of her way to help those less fortunate via Hello Bello, her plant-based line of premium baby products.
"We wanted to start giving away a year's worth of diapers every week to help parents who need it. We did that before the pandemic and we just doubled it and I think that's the responsible thing to do," she explained. "When you have a company, you need to be a for good company."