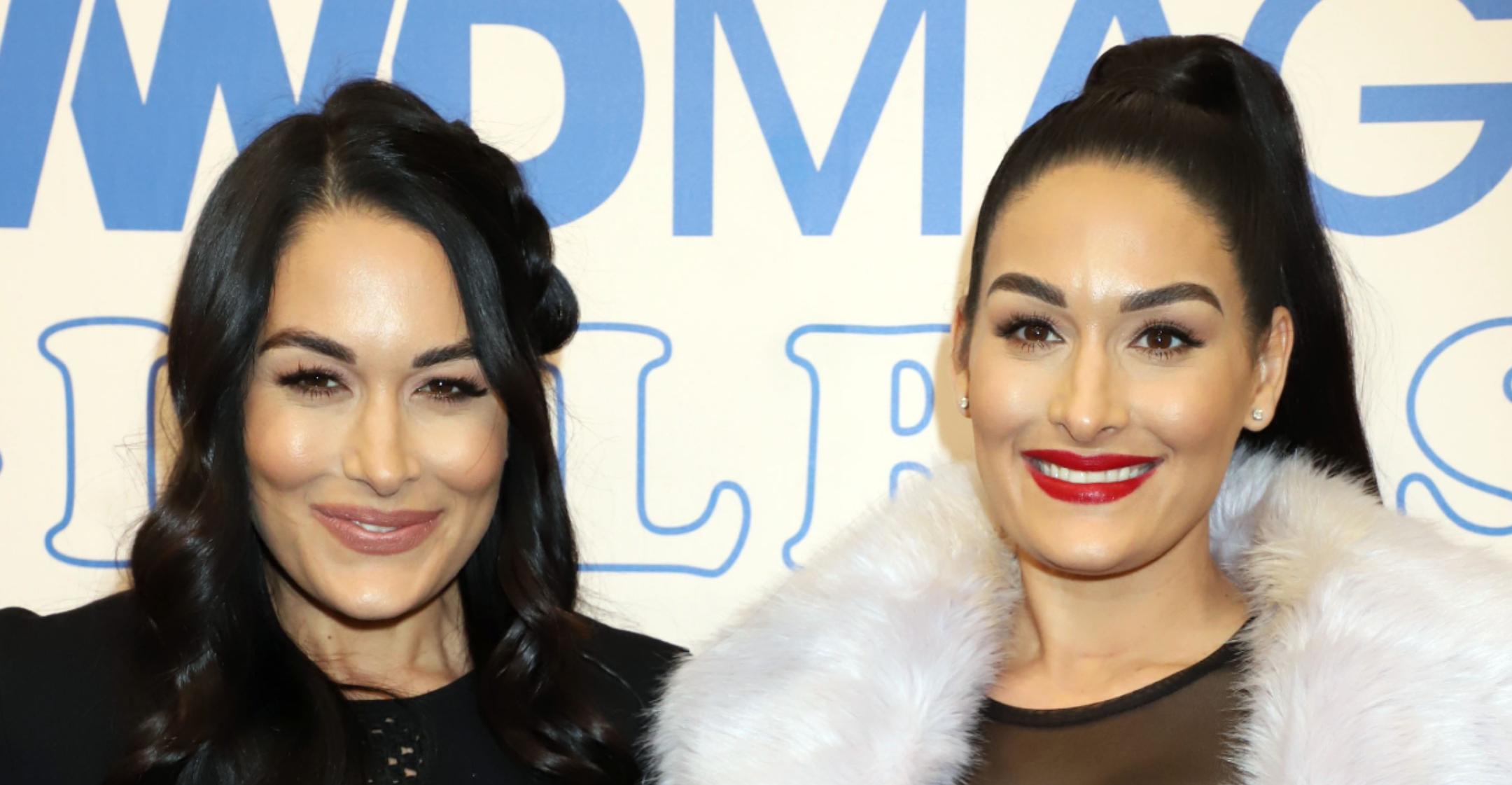 Nikki Bella Admits It 'Sucks' When People Comment On Her Body, Discusses Insecurities With Twin Sister Brie
They may act tough when in the ring, but Nikki and Brie Bella, 37, admit they still don't always feel super confident in their postpartum bodies — and sometimes, those emotions stem from fans' unnecessary comments.
Article continues below advertisement
Most recently, Nikki — who welcomed son Matteo last July — was asked if she was pregnant again after she posted a photo on Instagram.

"No lol. I have seen a few of these comments," she replied. "My dress was baggy and with the number placement and being super bloated from travel and hormones (milk is coming to an end) I totally look it. It is what it is lol."
Article continues below advertisement
But laughing off the speculation isn't always easy, as she admitted in her Instagram Story that it "sucks" when people point out her changing shape.
The next day on "The Bellas" podcast, the wrestler referenced the situation, revealing that even though she's "been working out so hard" and looks "great" most of the time, that night she "was holding eight pounds of water. I bloated so bad I felt like I was pregnant."
The Total Bellas star then praised her twin — who's mom to daughter Birdie, 3, and son Buddy, 8 months — for showing off her stretch marks and loose skin on Instagram last month, calling it "an awesome, empowering post," reported PEOPLE.
Article continues below advertisement
"The more baby weight I lose the more my treasure marks from Buddy are showing up. After my second C section I've been really kicking my butt to get my abs back! And sooo is the saggy stomach which is normal after babies," Brie captioned her photo. "Sometimes it's hard for me to look in the mirror and see my body. I always tell myself to be kind and grateful but I'm human so picking myself apart happens."
Article continues below advertisement
"It was so I thought that was so badass and inspiring and made me so proud of you," Nikki declared of her honesty.

"I am human, so I do have an insecurity with my stomach," the mom-of-two confessed.
"I wanted to put it out there because I do see how filtered the world is of social media," she explained. "I'm like, I'm gonna put this up so women know [that] this is what the majority looks like [after pregnancy]. The perfect bodies really don't exist."