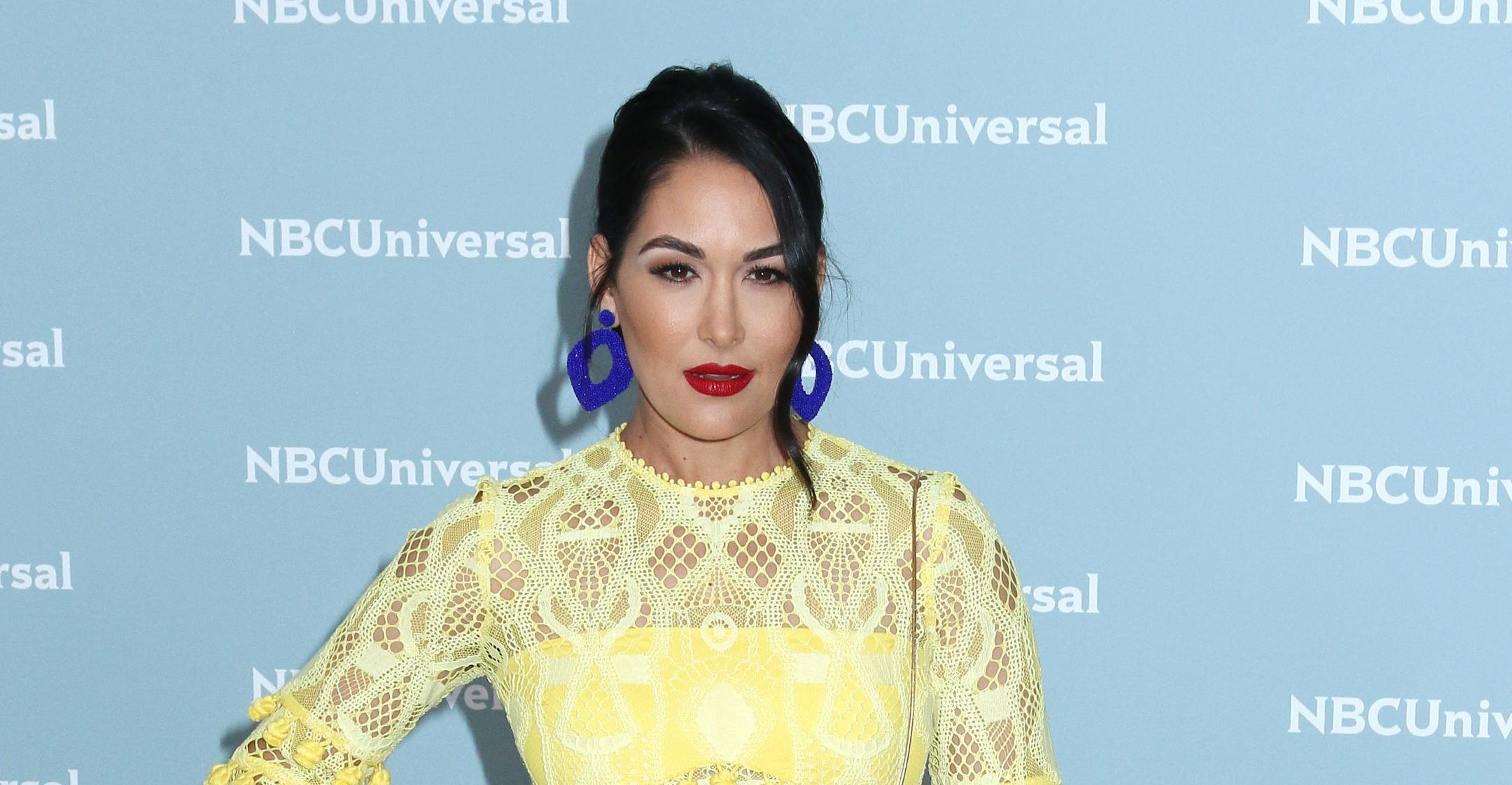 Proud Mama Brie Bella Embraces Her 'Treasure Marks' After Having 2 Kids: See The Inspiring Photo
Brie Bella, mother-of-two and retired pro-wrestler, decided to show the world her postpartum stretch marks in a recent Instagram post.
Why? She concluded her post with the reason, "They remind me of a special connection I got to share with my sweet babies for 9 months."
Article continues below advertisement
Brie and her husband, Daniel Bryan, have two children, Birdie, 3, and Buddy Dessert, 7 months.
Brie gave birth to both babies via C-section and is now working hard to get back into shape.
"The more baby weight I lose the more my treasure marks from Buddy are showing up. Buddy pretty much grew through my belly button lol I guess the old wives tales were right how boys grow! Low!! After my second C section I've been really kicking my butt to get my abs back!" she exclaims.
Article continues below advertisement
However, she acknowledges that sometimes it is hard to see her saggy stomach when she looks in the mirror. Her antidote to those negative vibes? "I always tell myself to be kind and grateful but I'm human so picking myself apart happens," she says.
Article continues below advertisement
Brie, 37, gives mothers around the world a new term for stretch marks, as she calls them "treasure marks."
"You might see me at the pool in my one piece but I'm showing all of you that my treasure marks are something special," she writes.
Article continues below advertisement
Of note in the Instagram photo, Brie is displaying a tube of body wash with the label, "I Am Empowering." Brie explains that she and her sister, Nikki, created the product so that every night and every morning, "when you are completely vulnerable you see the words Empowered."
In a previous Instagram post, Brie shared a picture of herself shortly after Buddy's birth. The caption read, "17 days since I've given birth and I have zero shame in my postpartum belly!!"
Article continues below advertisement
In the comments below the post, one follower said, "You are such an inspiration to all women, thank you so much!!"
Kudos to Brie for not only being open about her "treasure marks," but also for loving her body and sharing that other women do the same.