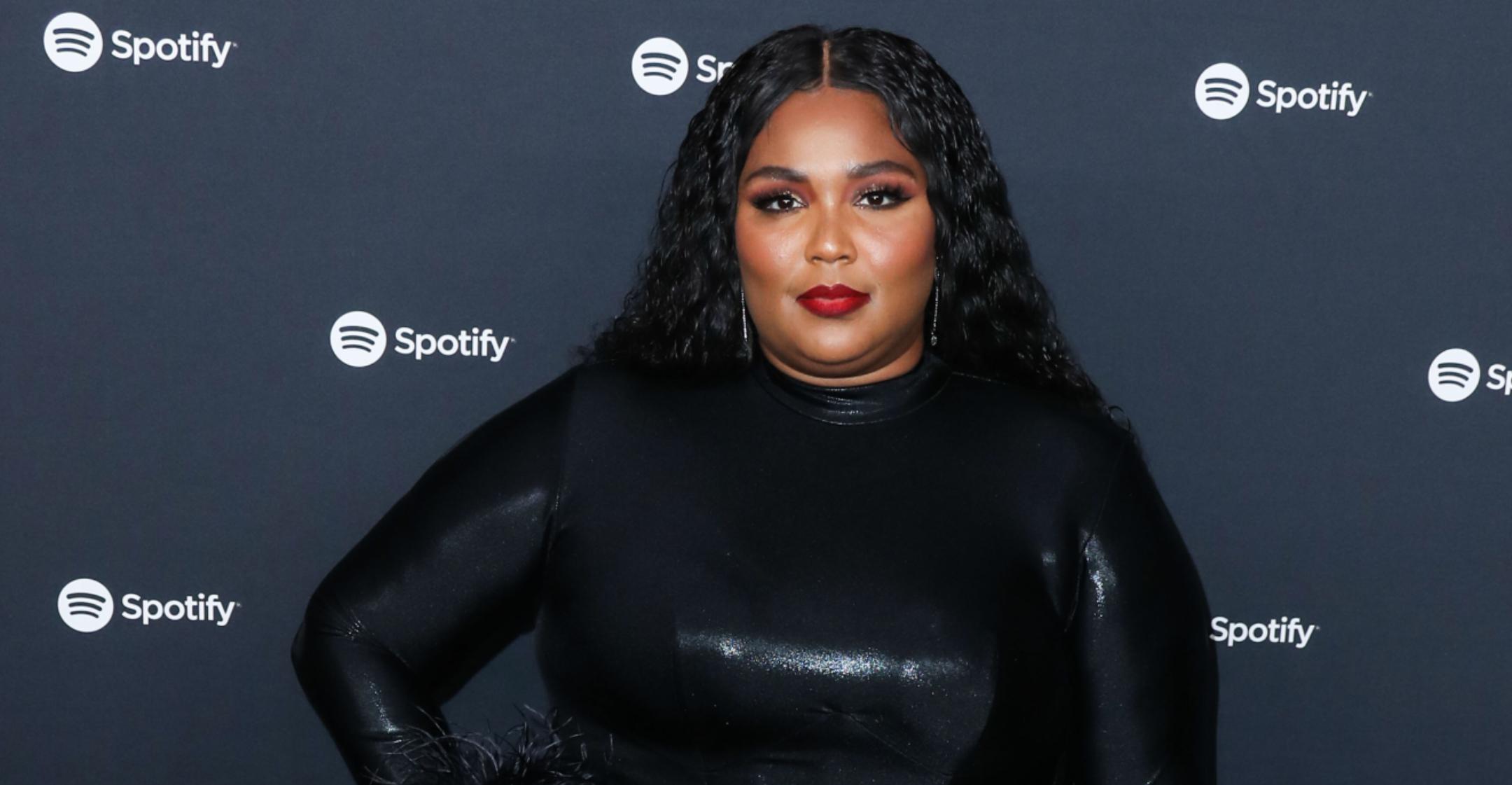 Nothing To Hide! Lizzo Posts Unedited Naked Selfie To Help Change The 'Conversation About Beauty Standards'
Baring it all! As part of Dove's Self Esteem Project, Lizzo posted a completely naked photo of herself on Instagram.

"WELCOME TO TAURUS SEASON," the singer's caption began. "To celebrate I wanna give y'all this unedited selfie..."
Article continues below advertisement
"Now normally I would fix my belly and smooth my skin but baby I wanted show u how I do it au natural," she explained of the photo, which pictured her sitting on a couch with a mug in her hand. "I am excited to be partnering with @dove and the #DoveSelfEsteemProject which is helping to reverse the negative effects of social media and changing the conversation about beauty standards. Let's get real y'all."
Article continues below advertisement
Her post racked up over two million likes, with plenty of her celebrity pals singing their praises for the star.
"ICON and fine," commented singer Janelle Monáe, while designer Jeremy Scott declared, "MORE LIKE WELCOME TO GORGEOUS SEASON !!!"
The Grammy winner is no stranger to showing off her body. In 2015, she stripped down for the first time as part of the What's Underneath Project.

"I took my wig off and talked about the things I loved about myself," the "Juice" crooner recalled. "I was like, if anybody wants to see how I really look, all they got to do is go to YouTube."
Article continues below advertisement
"From then on, I was like, I have nothing to hide. There's no shame anymore. I just post myself," she explained. "It's like, you take me as I am. You don't have to love me."
Lizzo has always encouraged her fans to practice self love, and she isn't afraid to confront the trolls who make negative comments about her body or her new vegan lifestyle.
Article continues below advertisement
"I just wanted to say, I've seen a few of these videos about fat girls who eat healthy and stay active but can't seem to lose weight," she stated in a TikTok video. "I think these kinds of videos are important, whether they intend to lose weight or don't want to lose weight, just to show that every single body is different, and how it functions is different."
"What really bothers me are the fake doctors in the comments saying, 'Oh, you have this,' or 'You might have this condition.' No. What if I'm just fat? What if this is just my body?" Lizzo reasoned. "Bodies are not all designed to be slim with a six-pack. You know what I mean?"