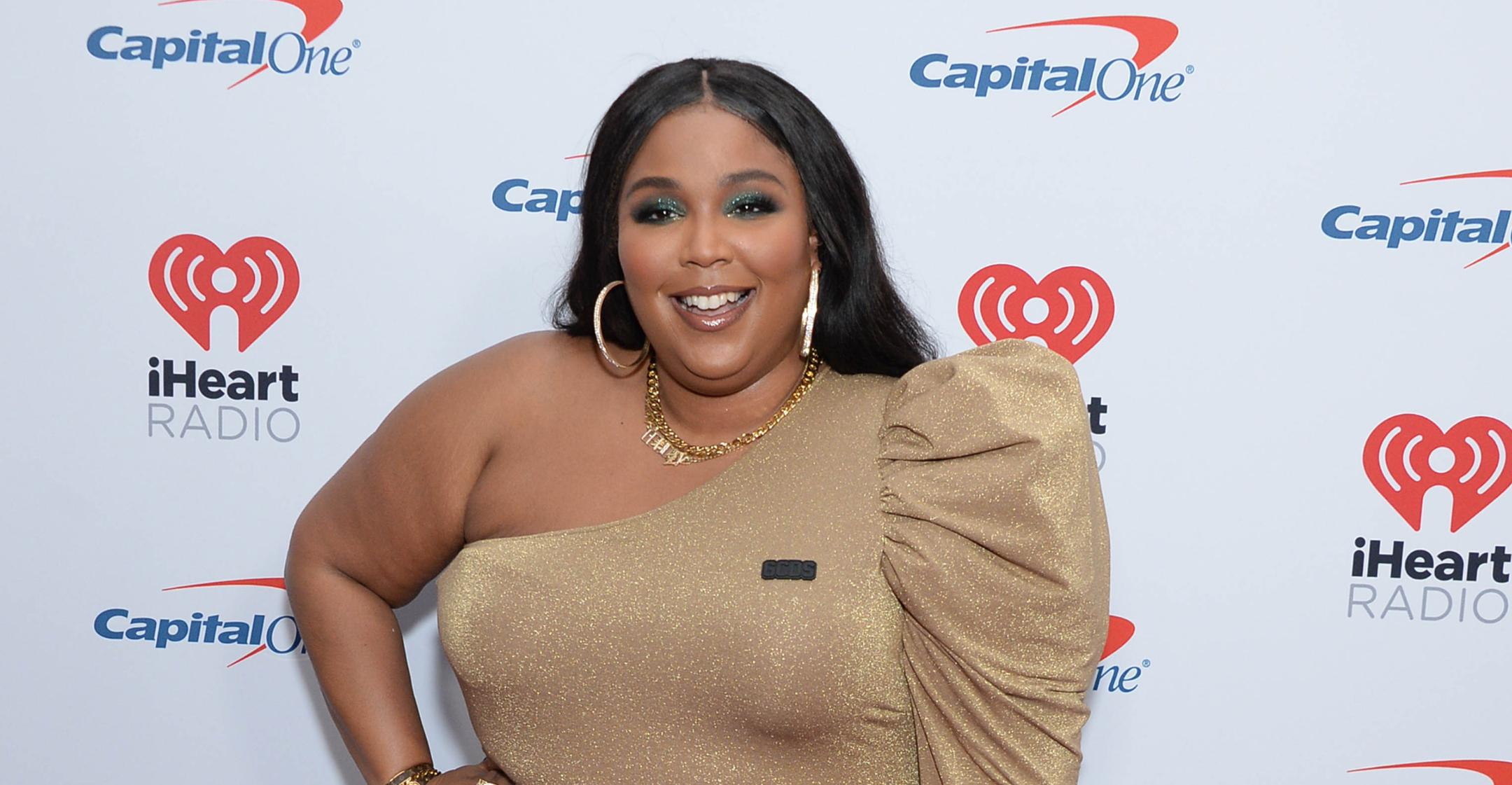 Watch: Lizzo Reveals What She Eats In A Day On A Vegan Diet, And Now We Want All Of Her Recipes
Ever since Lizzo embraced a vegan diet, the singer has been raving about all the plant-based snacks and meals she's been indulging in — and lucky for us, she decided to share an entire day's worth of food on TikTok.

In the beginning of her video, the star noted that some people were "hating" on her "what I ate in a day" videos, so just to get under their skin, she filmed another one.
Article continues below advertisement
The "Juice" songstress "started off the day" with a "filling" breakfast that consisted of congee (a traditional Chinese rice porridge) and two lentil patties, which she called "delicious."

"I ate them together with a little bit of Just Egg on top, with all the fixings," she said.
Article continues below advertisement
For lunch, she munched on a southwest kale salad — she didn't share the specific ingredients, and since it was in a plastic container, there's a good chance she bought the salad instead of whipping it up herself.

She then had a small square of chocolate to hold her over until her next meal.

"For dinner I had these delicious rice cakes that I made with this mushroom, carrot sauce and vegan mozzarella cheese," she revealed while showing off a bubbling pan full of food. "I tore it up b**ch. It was so delicious."
"And of course I had hella water, like four of those," she said while showing off a big water bottle.

In another post, the brunette babe shared how she makes one of her "favorite" snacks. "I use collard greens, cream cheese, pickles, turkey slices, vegan or not, hummus, pepper, salt, a little bit of oil, and I just fold them into little collard green wraps," she revealed.
The star went vegan back in April, though she made it clear that she wasn't adjusting her diet to lose weight. "Honestly, I am both of these women, and I cannot condemn one woman or the other," she noted of sometimes eating animal products. "I'm happy both ways, and right now, this is what's bringing me joy. I'm still that happy girl, loving myself, and loving my body."
"Love yourself at all stages in your life, because you are who you are," she stated.