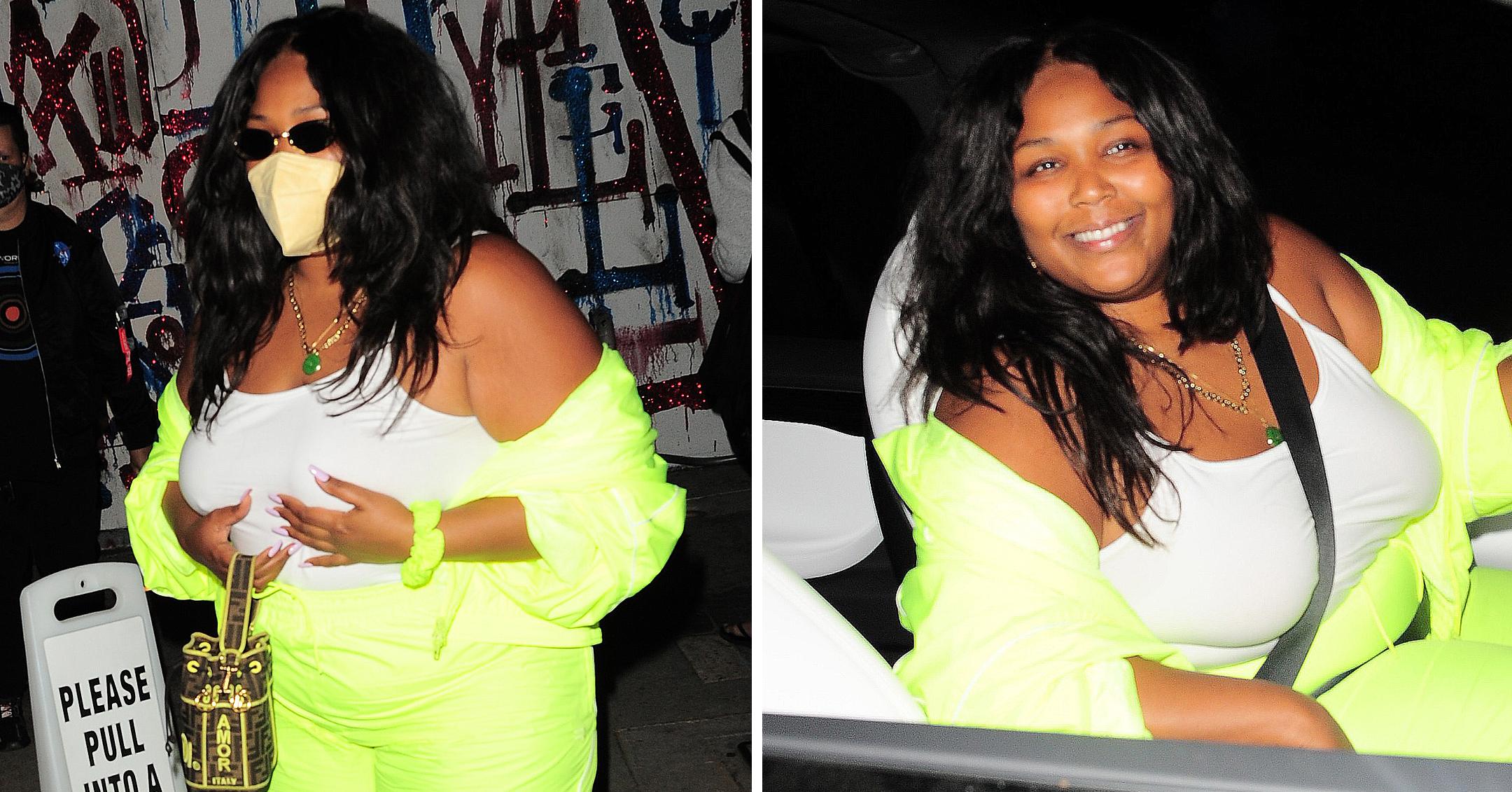 What A Look! Singer Lizzo Shines Bright Like A Diamond In Her Neon Outfit — See Photos
Singer Lizzo looked like a highlighter when she showed up for dinner at Craig's in West Hollywood, Calif., and we're digging her look.
The pop star posed for selfies and was smiling when she got into her car.
Article continues below advertisement
Scroll through the photos below to see more of her night out!
Article continues below advertisement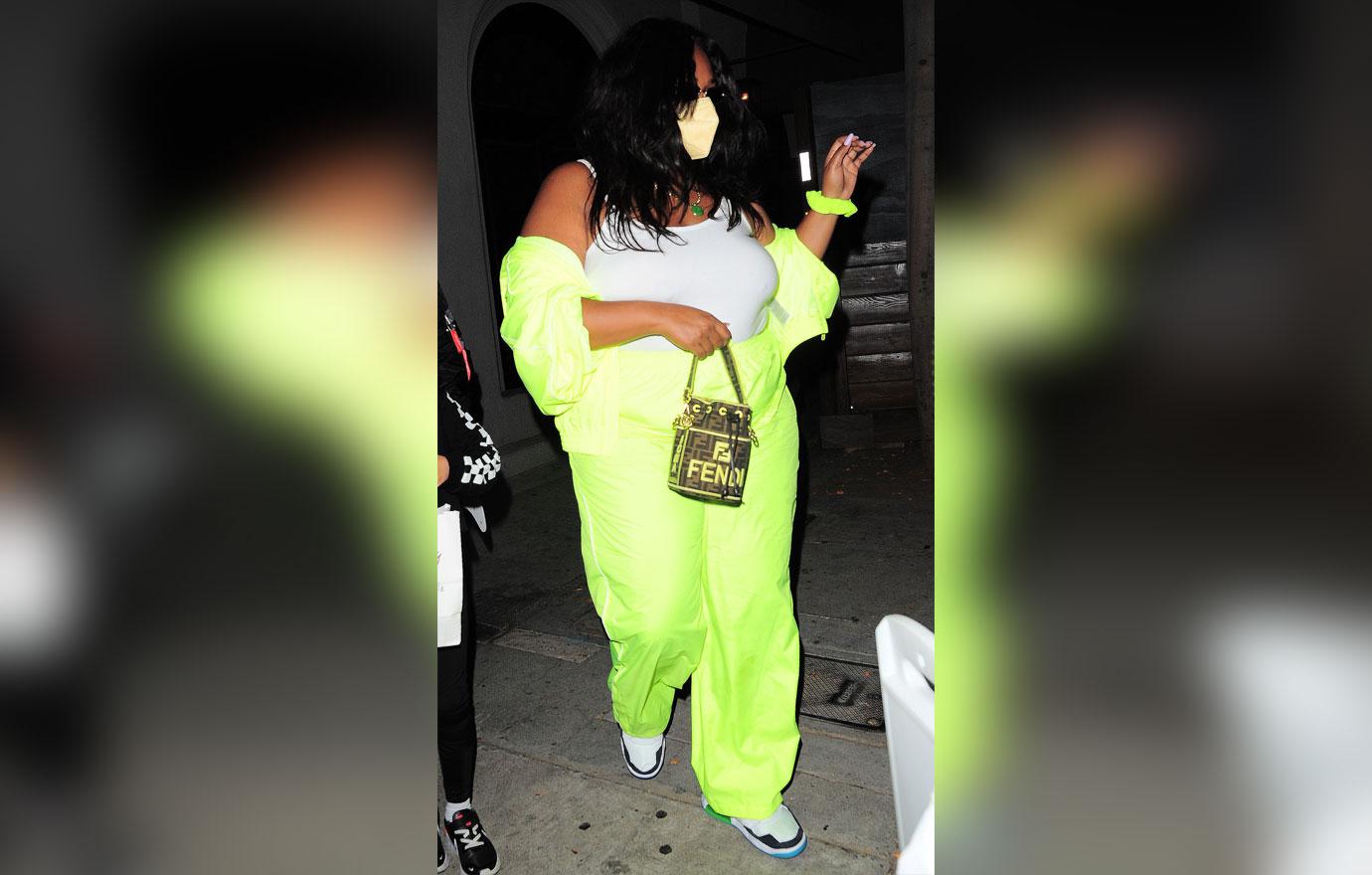 The "Juice" songstress donned a yellow jacket and matching pants, in addition to white kicks and a tiny Fendi bag.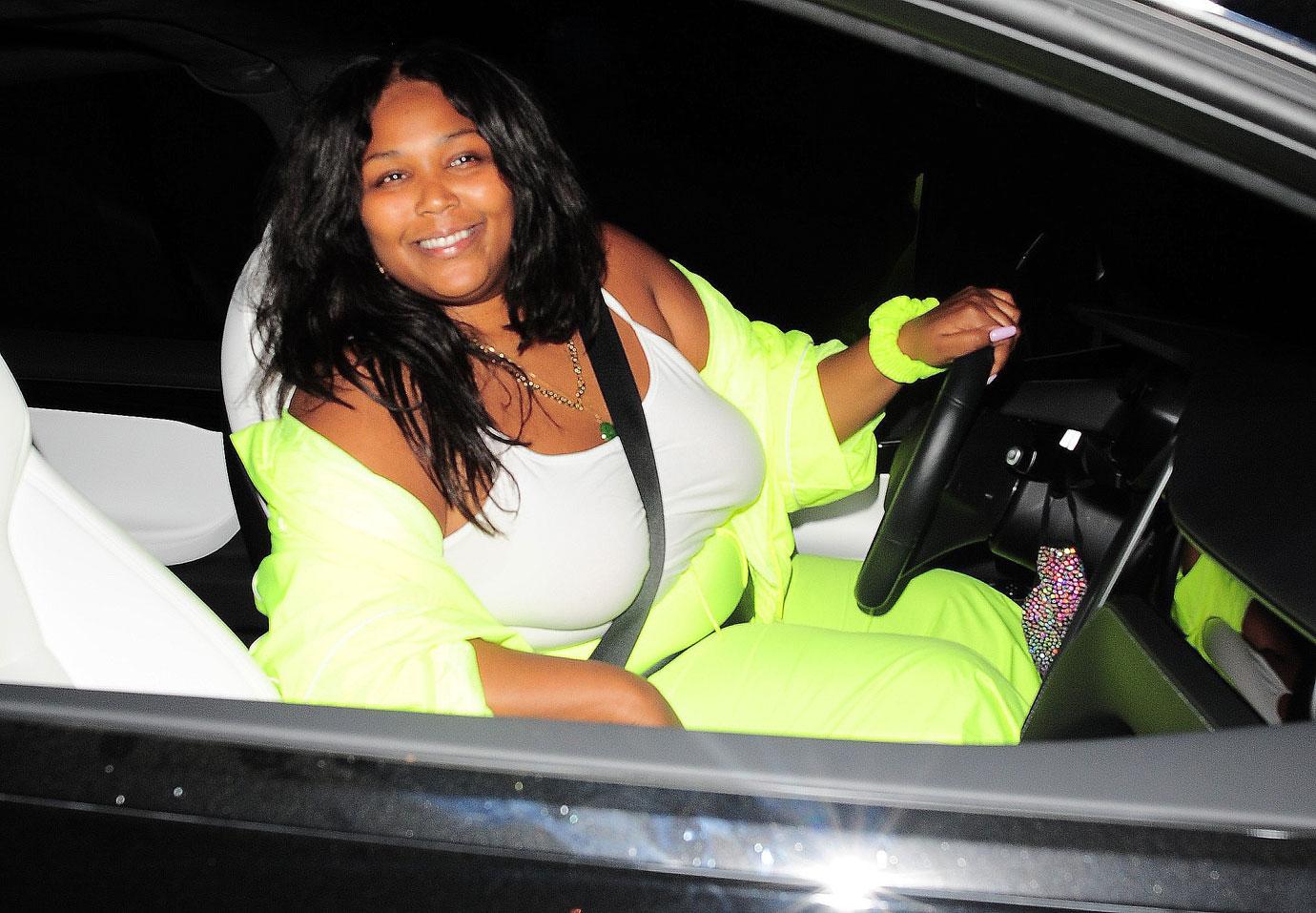 The star was all smiles when she got into her car. "I am a bad b***h that takes risks and wears whatever she wants," she shared of her fashion sense. "Turning jokes into a red-carpet look is what we do best. ... You should essentially, by the end of your self-love journey, be completely in love with who you are with no makeup, no extra hair, no styling, no corsetry."
Article continues below advertisement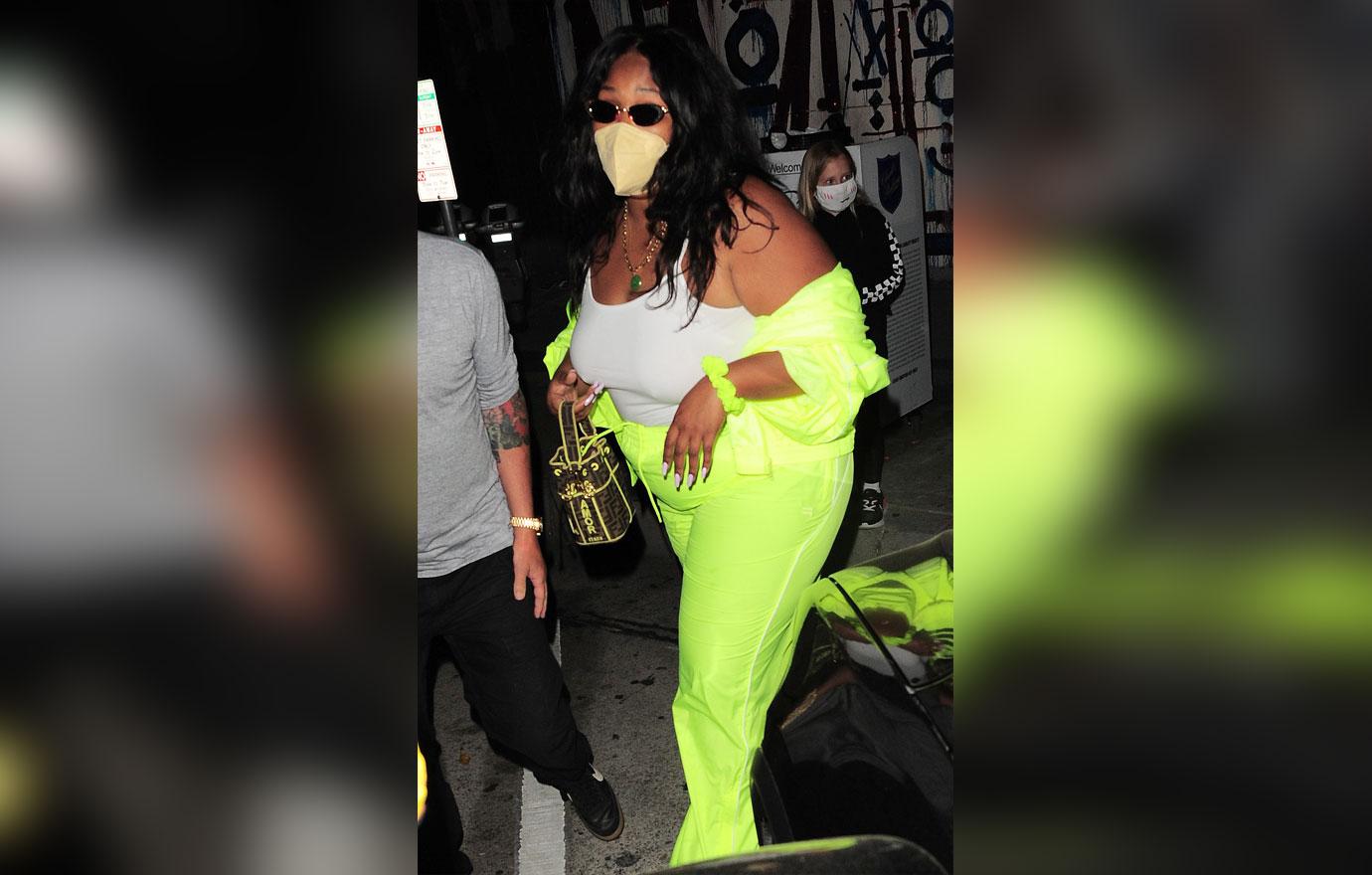 "I really love a good panty. I love panties. If I'm wearing panties — because I don't always wear panties, but if I chose — the panty really sets off what I'm doing for the rest of the day. Like, I'm wearing a thong right now, a leopard thong with black trim, if you were wondering," she previously shared of her favorite item.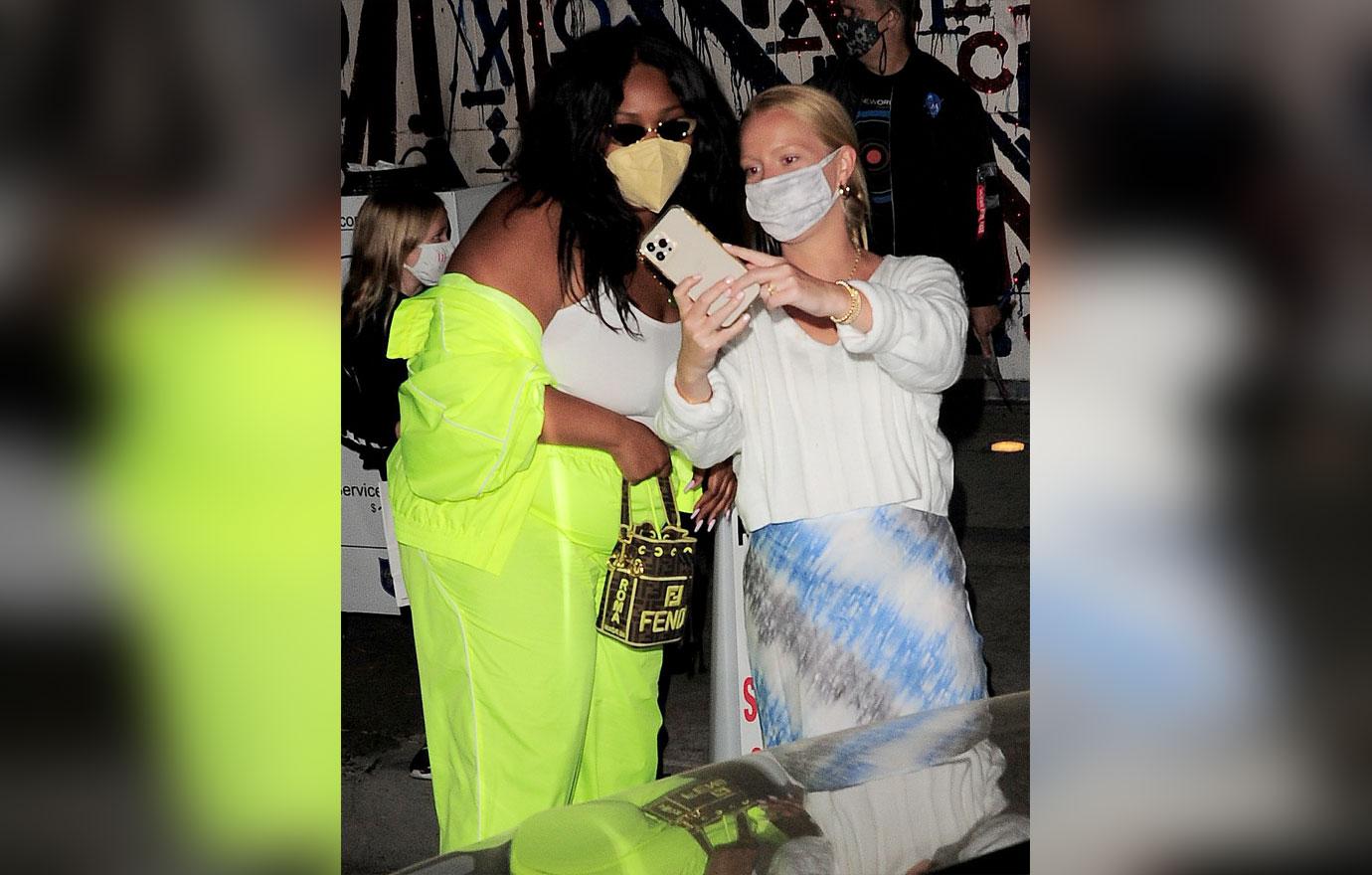 Smile! The Grammy winner happily took a photo with a fan.
It's no surprise Lizzo loves to coordinate, as she previously declared her love for matching sets. "This summer, I have a bunch of matching panty and bra sets or, like, briefs. To be honest with you, swear to God, I'm just about to start rocking that outside with some socks and some sneakers. Not just panties but the boxer briefs, kind of like shorts. And that nice little panty top that matches with some hoops, some jewelry, some fresh bed hair, maybe a brow, a gloss, a boot. That's it!" she said.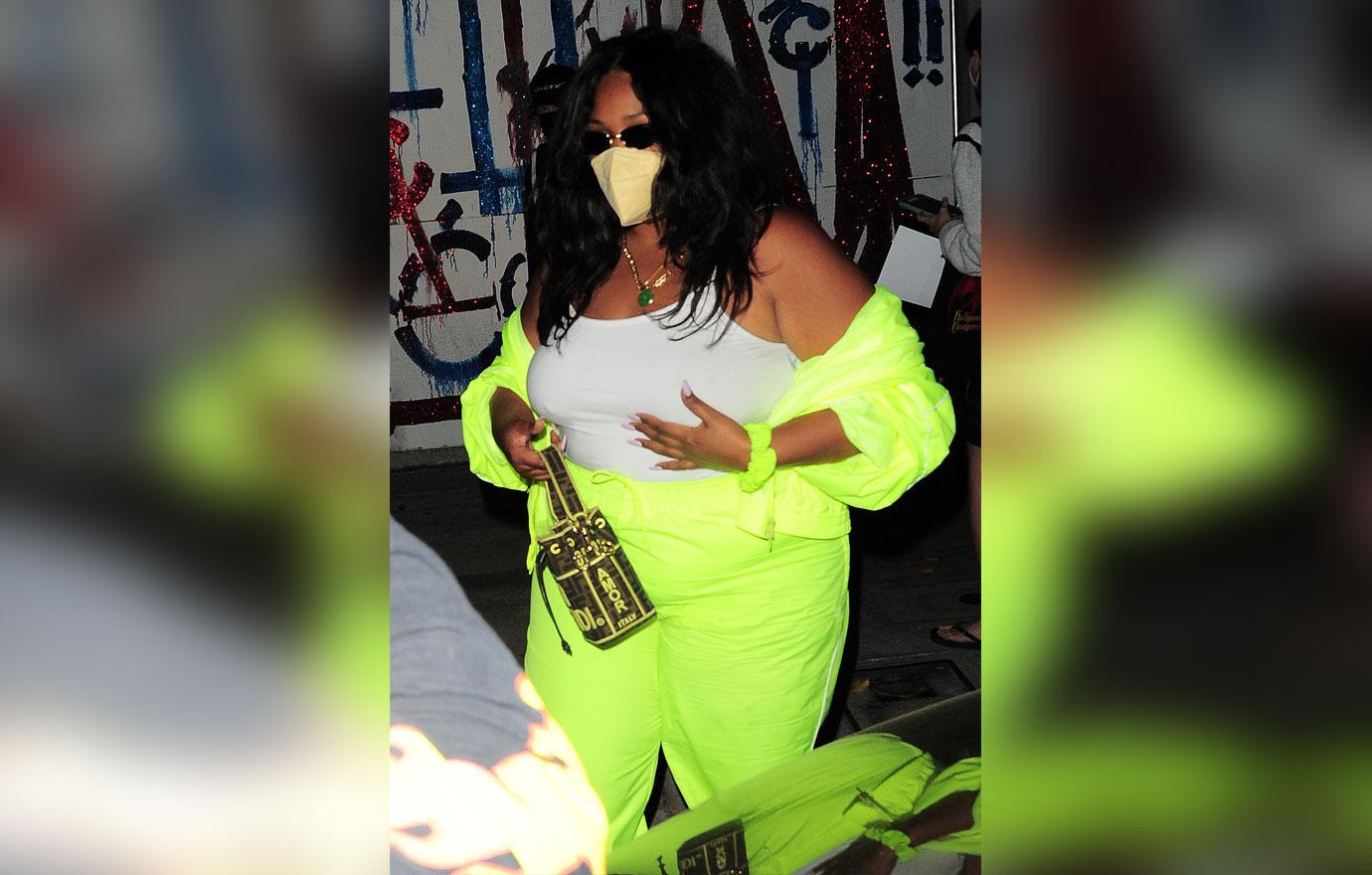 "I think self-care makes you juicy. It's not about the flashy s**t. It's about some of that mundane s**t, the regular day, sitting on the couch, watching TV, feeling yourself," she shared of her philosophy. Cheers to that!