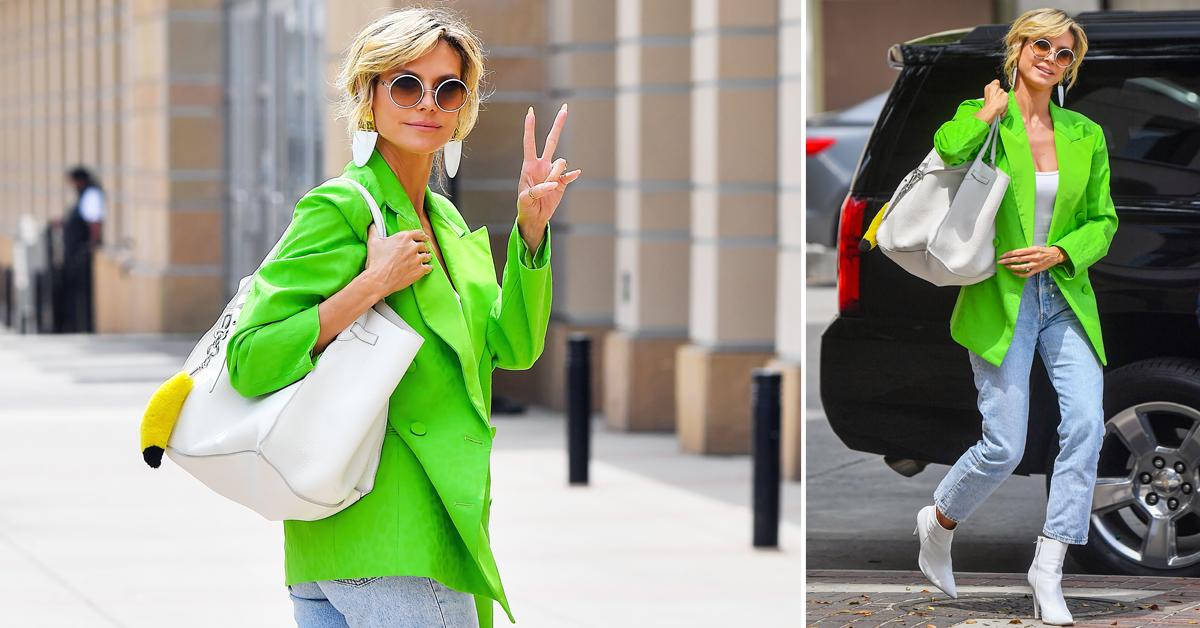 Shine On! 'America's Got Talent' Judge Heidi Klum Glows In A Bright Green Blazer As She Arrives To Work — Photos
She's glowing! Heidi Klum stuck out like a sore thumb when she arrived to work on Sunday, April 11.
The model wore a bright green blazer, light jeans and even matched her white purse to her white boots when she was photographed walking on the set of America's Got Talent.
Article continues below advertisement
The judge also took a moment to pose for the cameras. Scroll through the photos below to see her outing!
Article continues below advertisement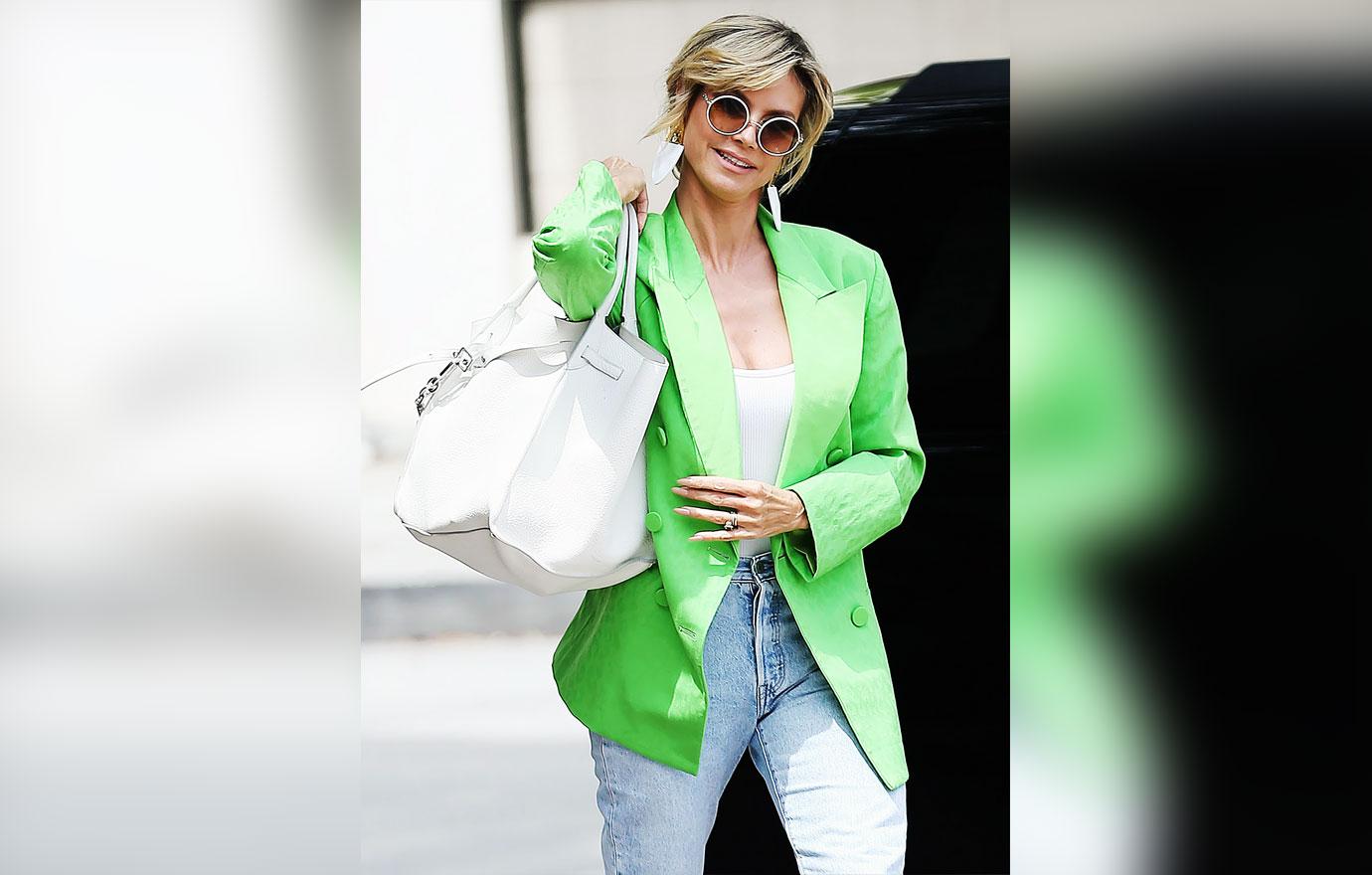 The blonde beauty also donned funky sunglasses in addition to white earrings during her outing.
That same day, Klum's coworker Sofia Vergara wore a simple outfit when she showed up to the lot.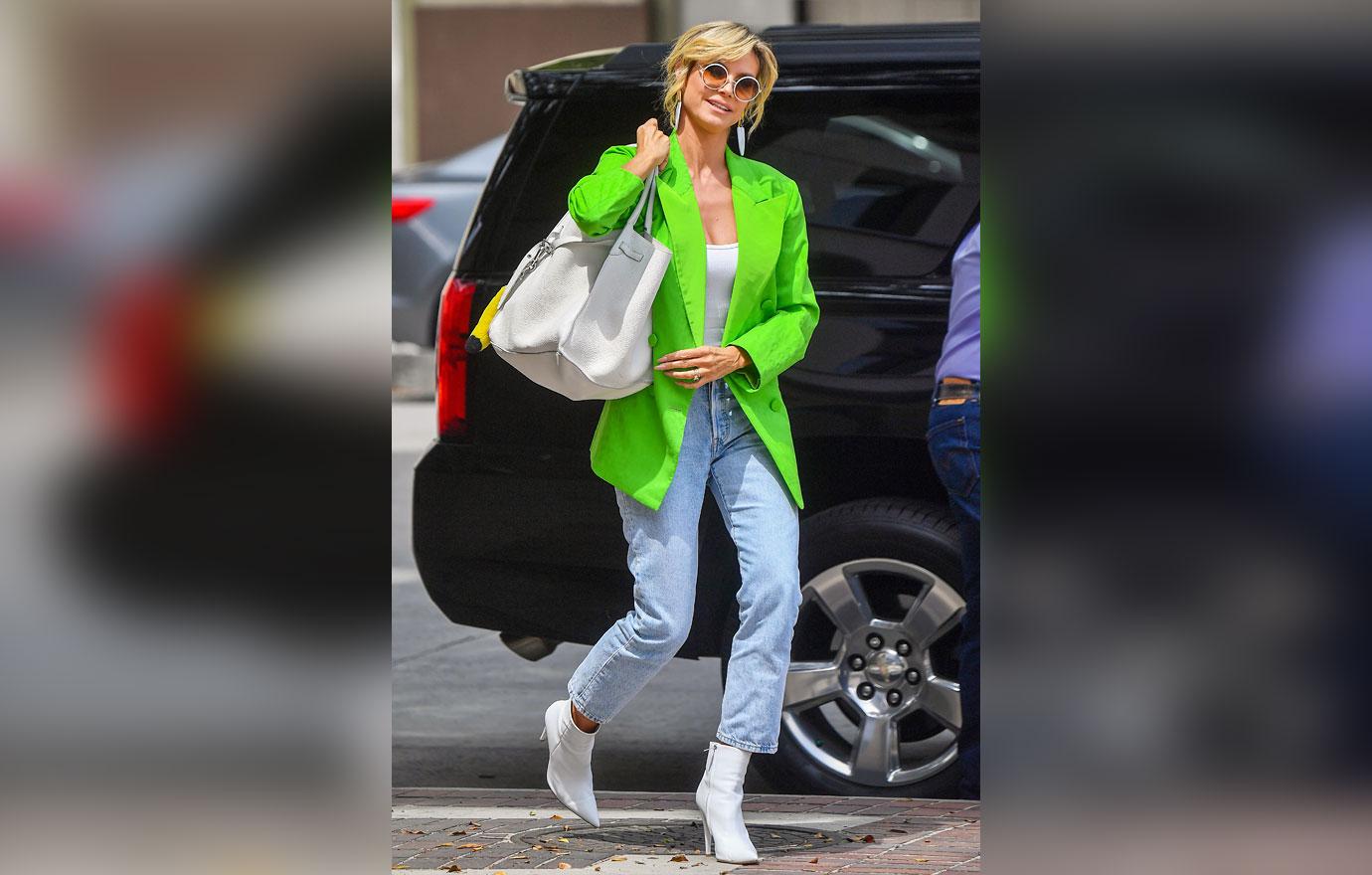 Article continues below advertisement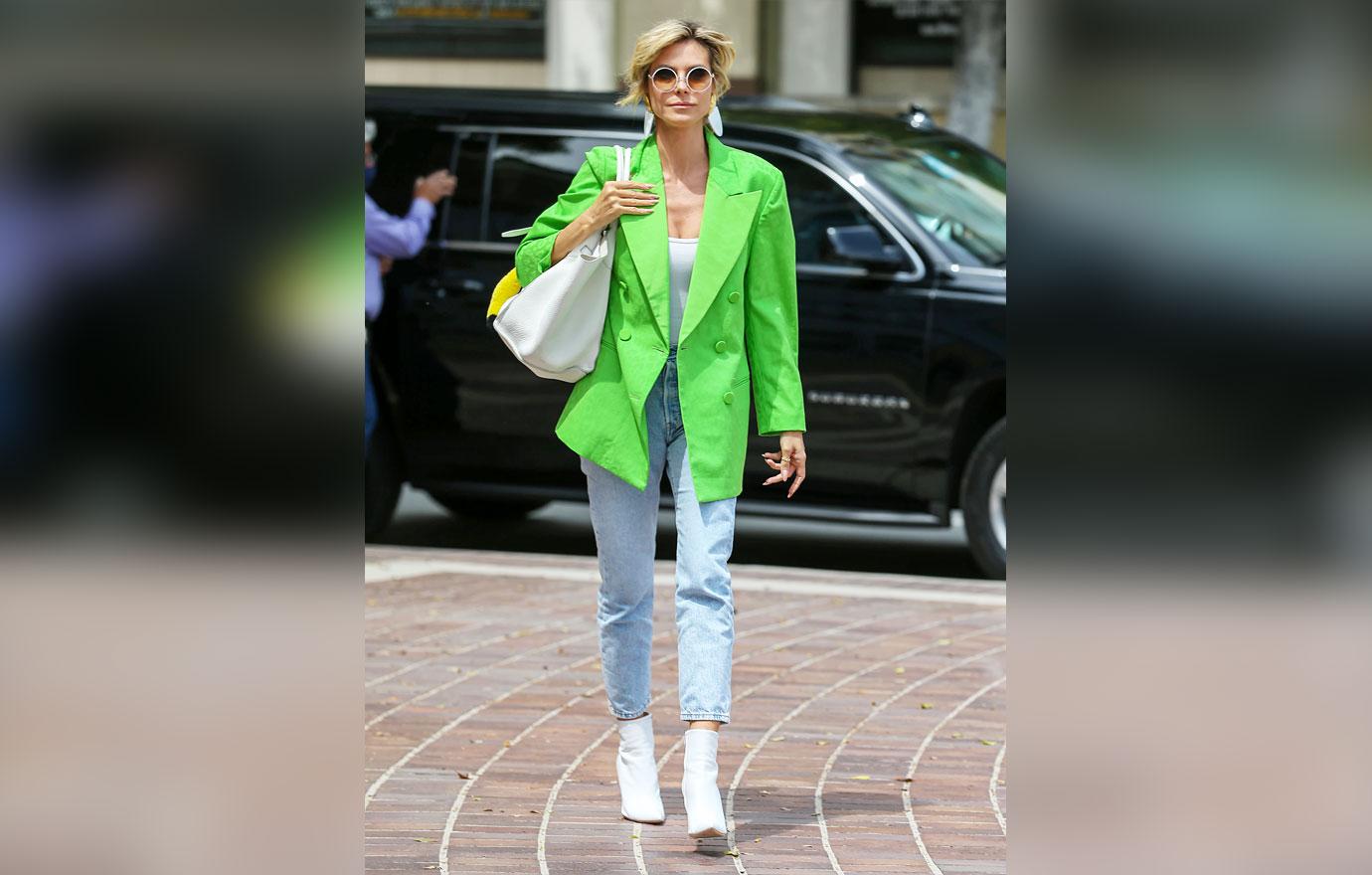 "I've been on the worst-dressed list many times. It's important to be true to who you are. I always loved fashion, I never went the conservative route," she explained of her quirky outfits. "If you look at all my years of being on a red carpet, I always was me ... And now that's on trend, and that's accepted."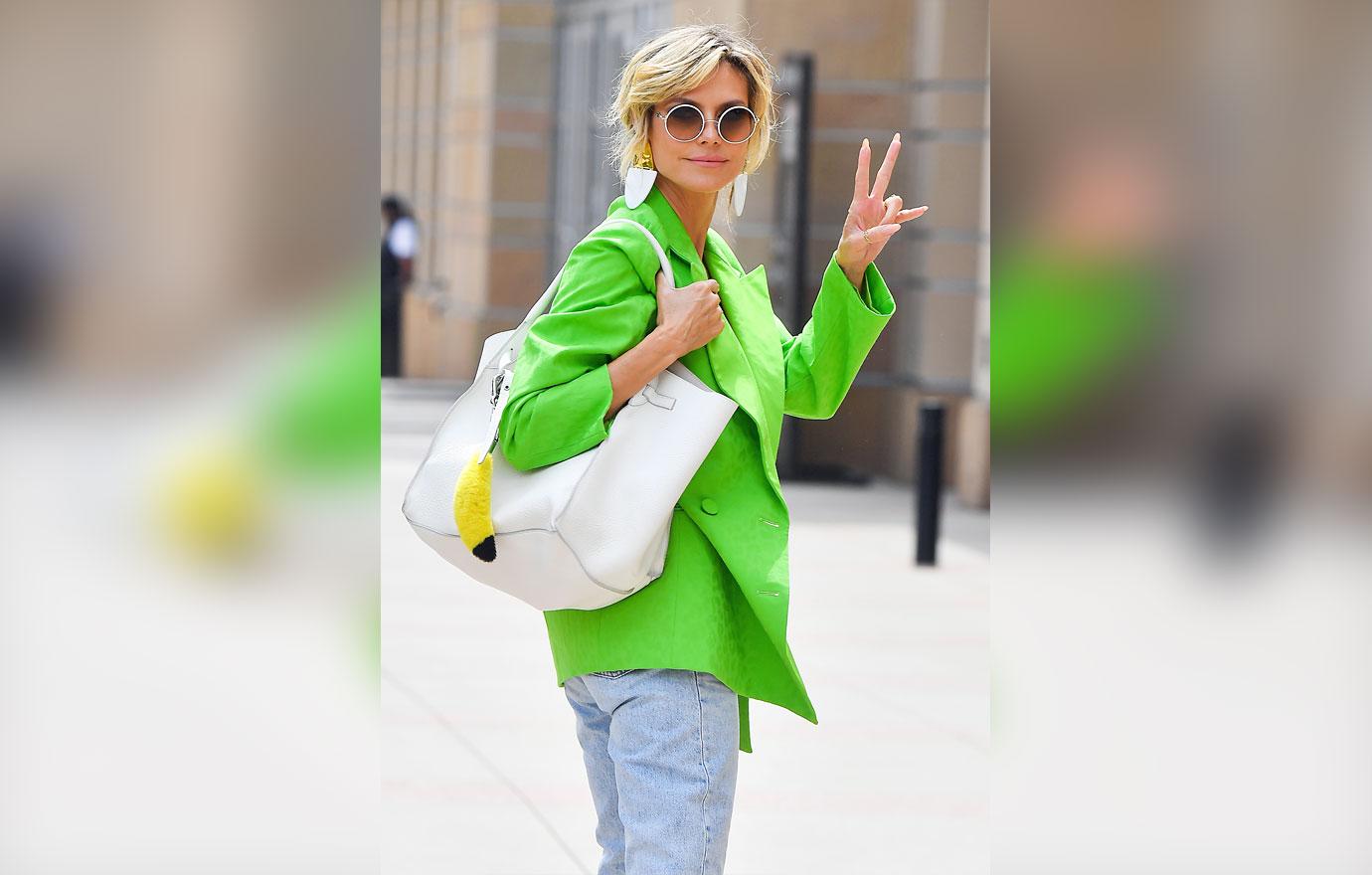 The star threw up the peace sign as she went inside to film the reality series.
Clearly, Klum loves working alongside Vergara, Howie Mandel and Simon Cowell. "L❤️VE you @sofiavergara @howiemandel," she captioned a fun boomerang of herself alongside the Modern Family actress and Mandel.
Article continues below advertisement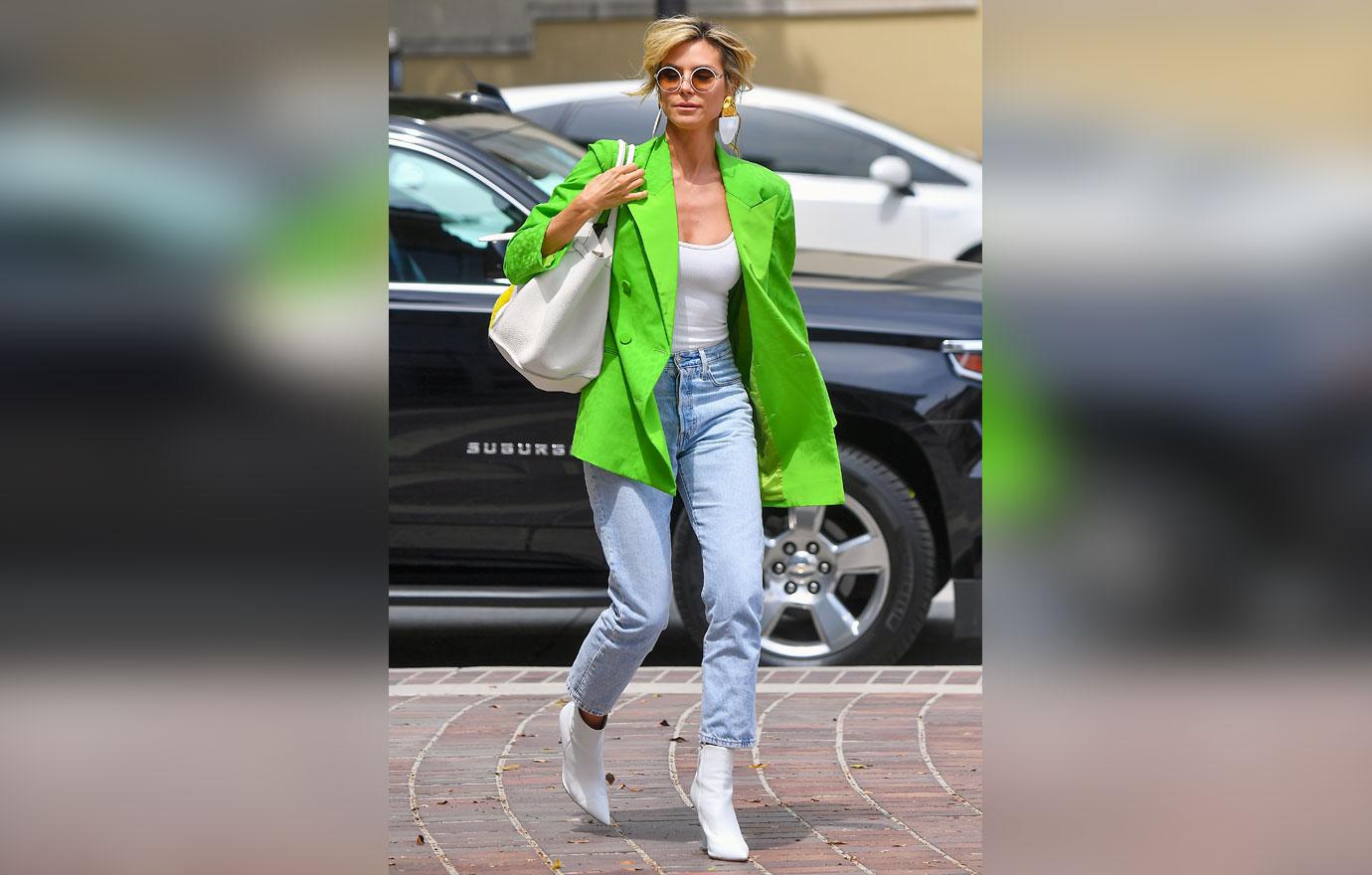 "Back at our @agt desk 😜. Let's pout and powder @sofiavergara 🥳❤️," she shared a photo of herself with Vergara.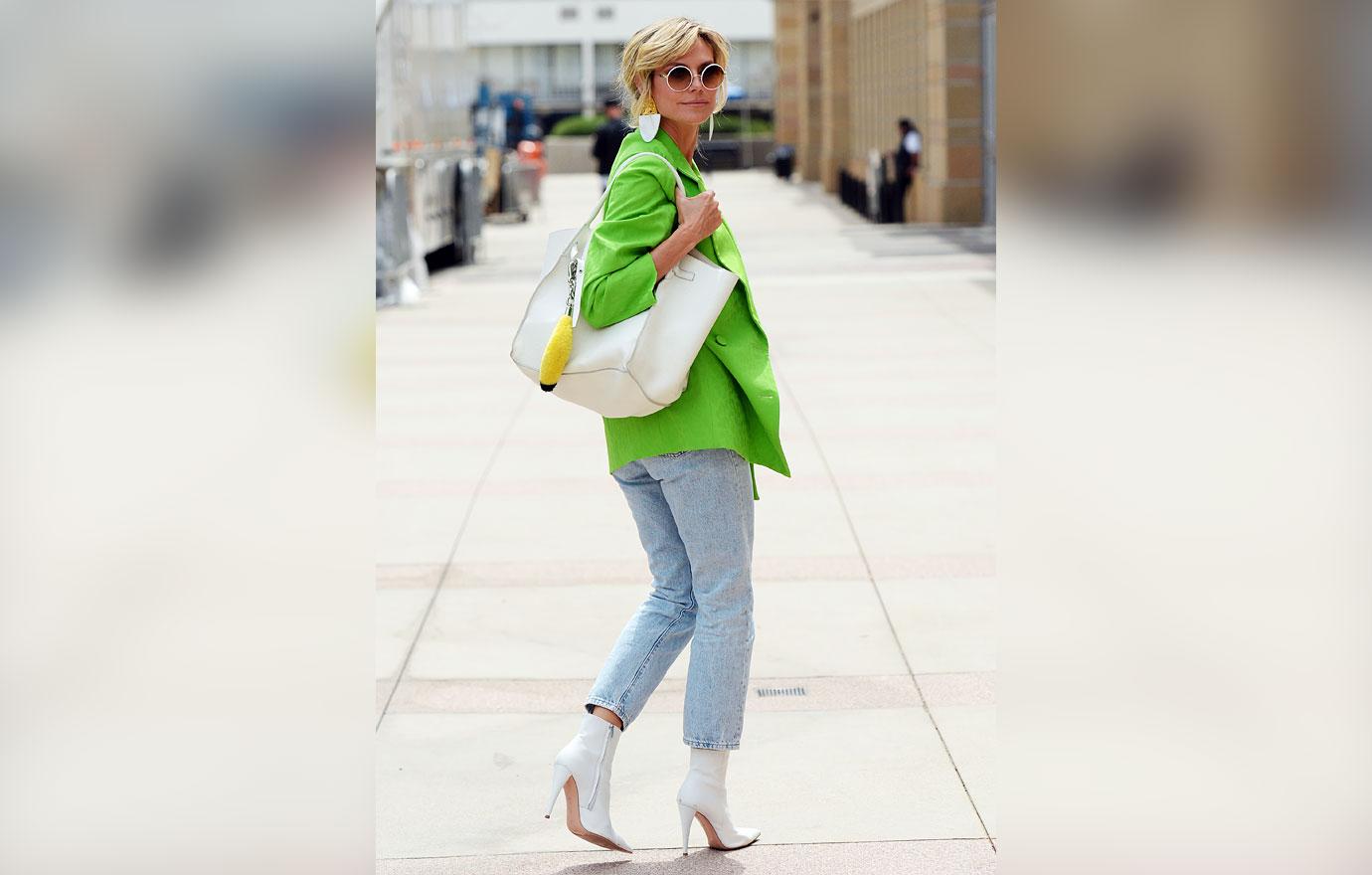 Due to the ongoing coronavirus pandemic, the cast just got back into the studio recently.
"I miss so many things: Friends and family that stop by to see the show, a full dressing room with my glam team, goofing around with Howie backstage and chasing after him, dancing and getting all the butterflies out before the show starts," Klum said at the time when the show was shooting remotely.
"The energy you experience in AGT theater of people all together is so special and one of a kind," she added, explaining that she misses "hugging the contestants, running through the aisles of the theater, and high-fiving all the fans that have come to see the show."