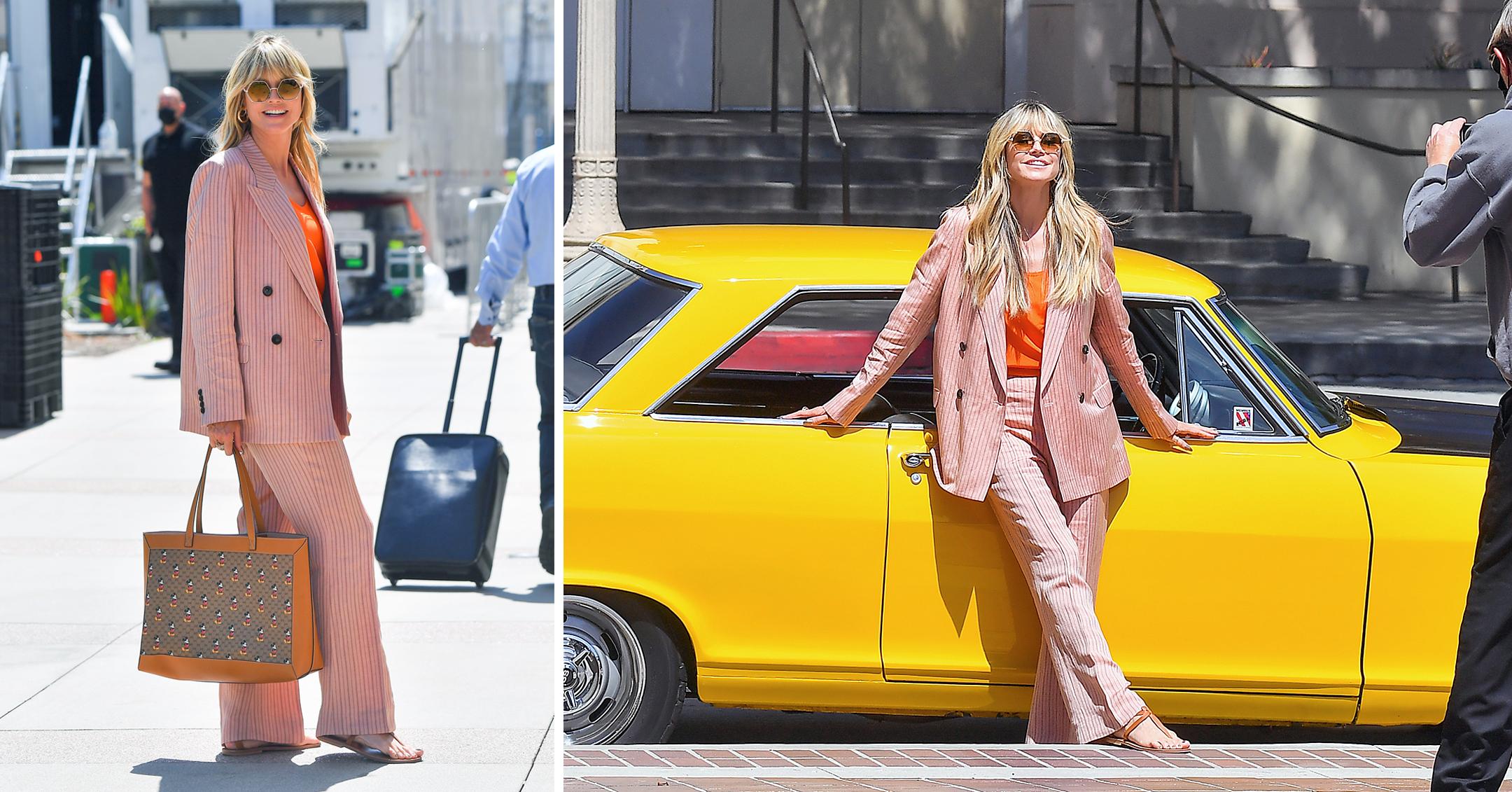 Back In Business! Heidi Klum Dons Pink Pinstriped Suit Before Filming The New Season Of 'America's Got Talent' — Photos
All in a day's work! On March 30, Heidi Klum turned the streets of Pasadena, Calif., into her own runway by working the camera as she made her way to a taping of America's Got Talent.

The model even stopped to pose in front a vintage sports car to take a few snaps.
Scroll down to see photos of her outing!
Article continues below advertisement
Sunny disposition! The mom-of-four was in good spirits as she headed off to film in a pink, wide-legged pinstriped pantsuit, orange tee and a pair of T-strap sandals.

She was also carrying a cute purse that featured a Mickey Mouse print and hexagonal-shaped sunglasses.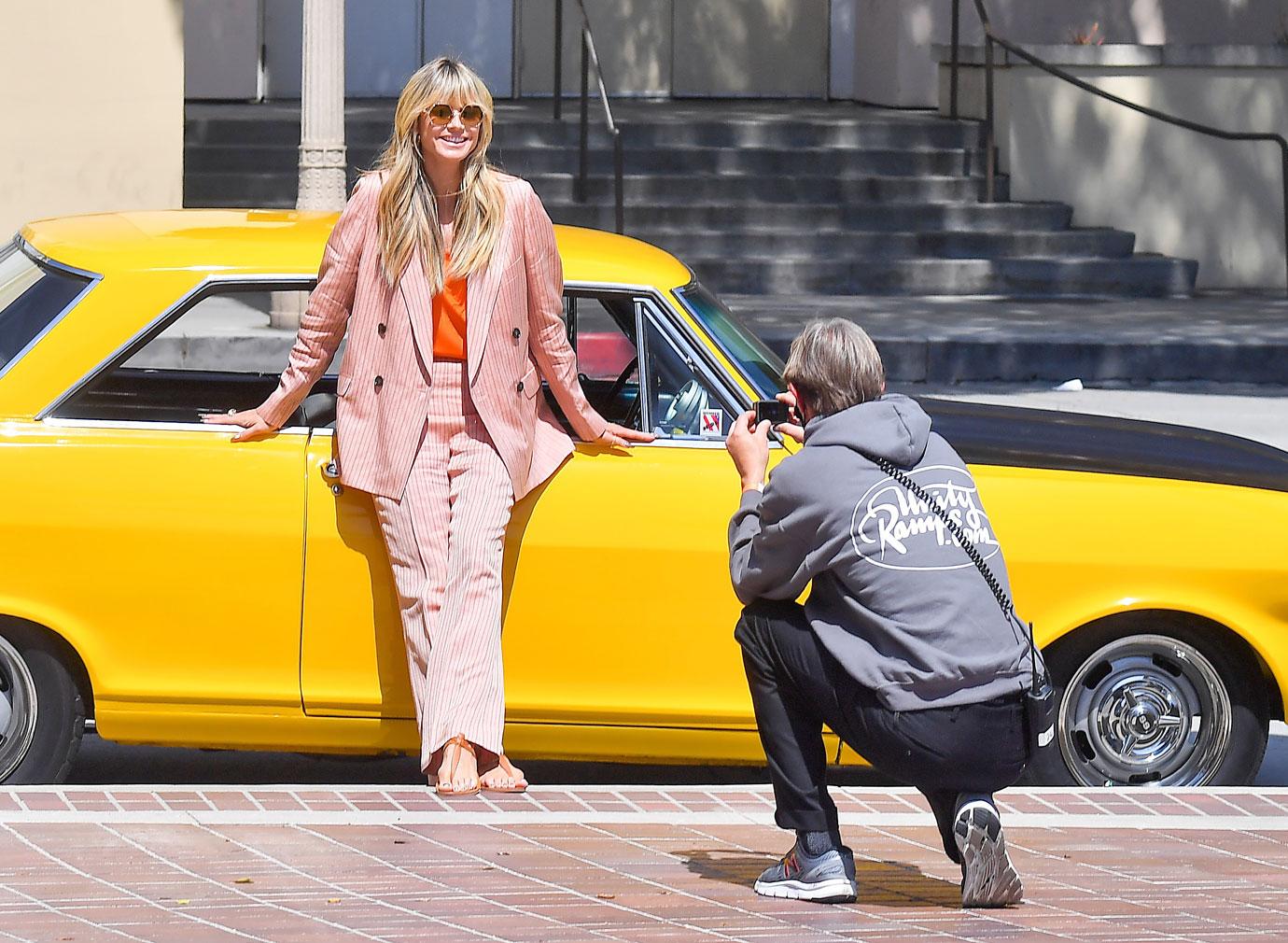 The star flashed her signature smile while leaning against an old school yellow and black car.

Klum is currently filming the audition process of America's Got Talent, where she's served as a judge for eight seasons. This year, for season 16, she'll once again sit alongside Sofia Vergara, Howie Mandel and Simon Cowell, with Brooklyn Nine-Nine star Terry Crews returning as the host.
Article continues below advertisement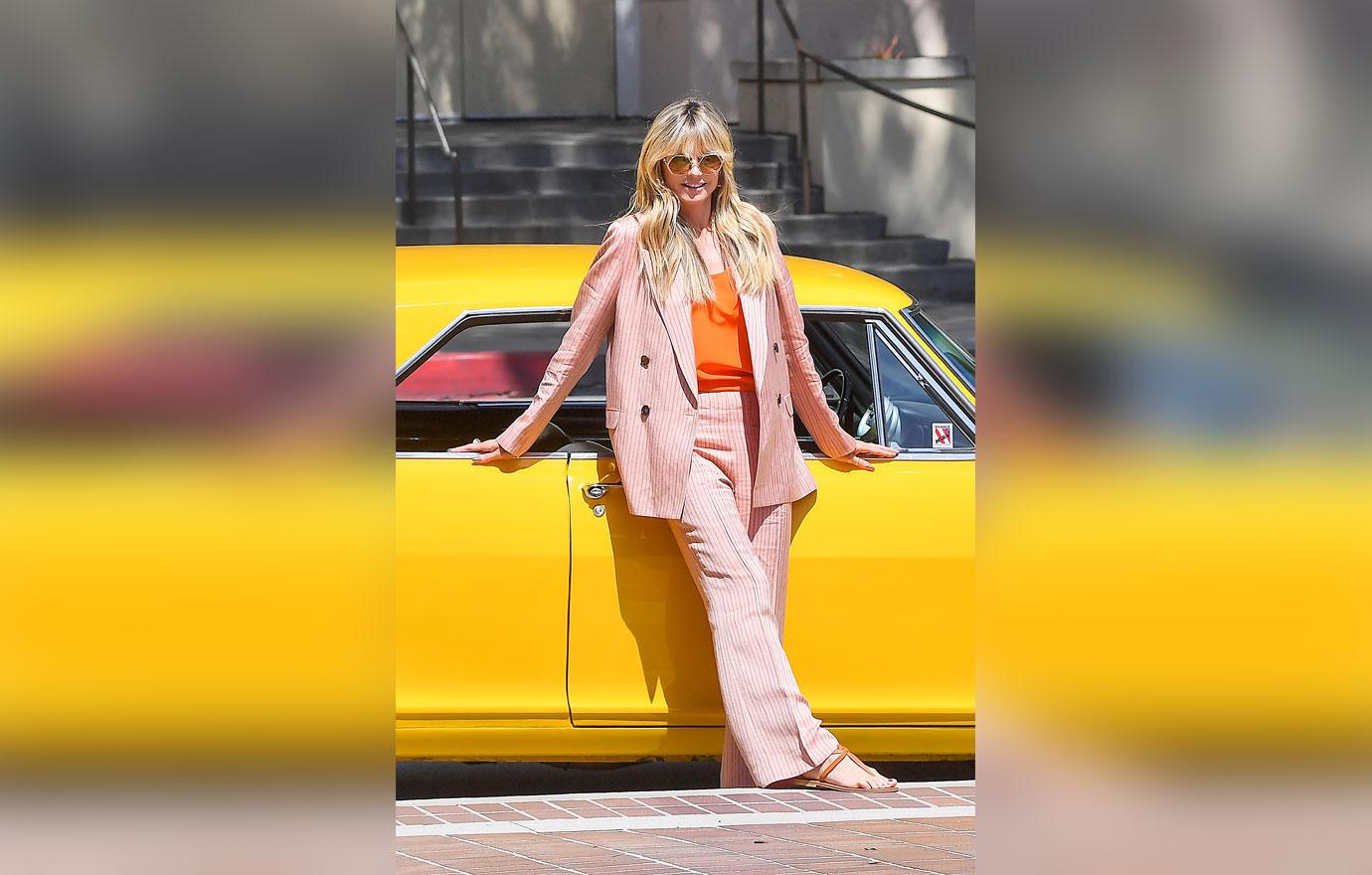 The blonde beauty loves to share behind-the-scenes photos and videos from her time on set. She recently joked that she's "always snacking" with Modern Family star Vergara, who Klum called "gorgeous, funny, kind and talented."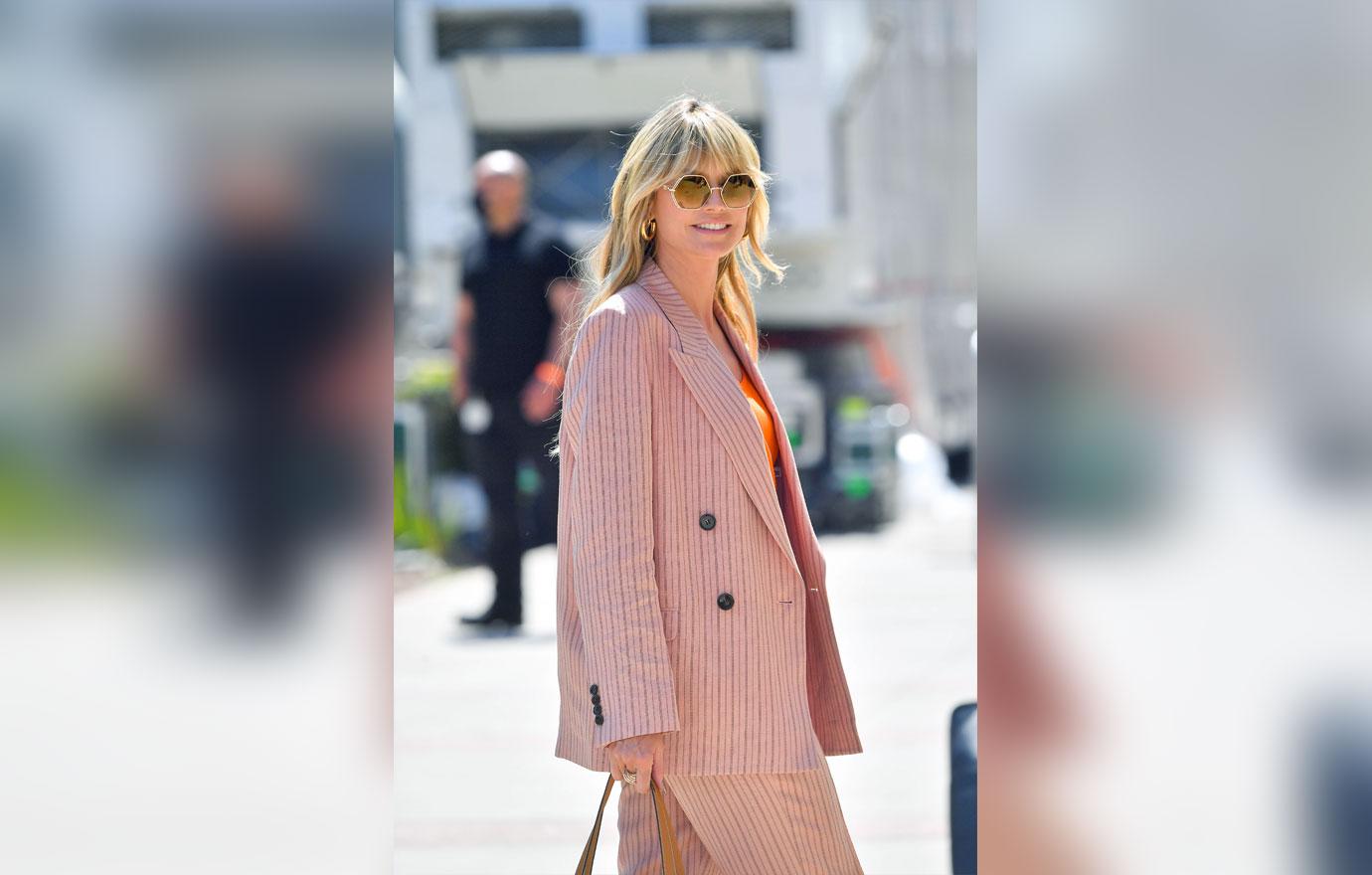 The Hollywood star's reflective sunnies added a hint of glam to her look, as did her gold hoop earrings.

During the lockdown phase of the pandemic, she confessed she rarely got dressed up when working from home. "I'm definitely not a fashionista in my house right now. It's more 'how can I tackle everything?'" she shared last April. "I feel like there is no right or wrong, right now."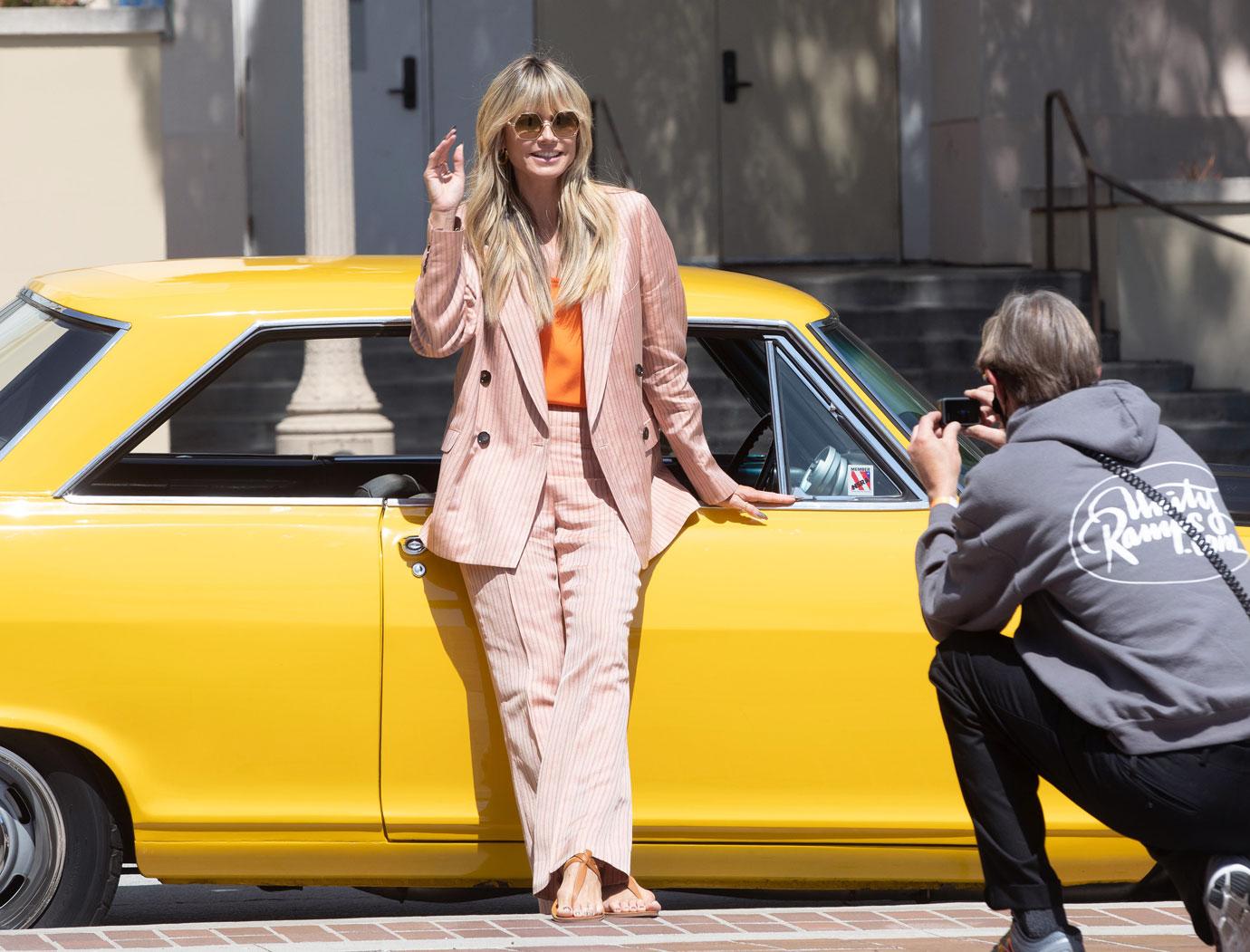 Well suited! Though Klum's outfit is perfect for spring, she's admitted that not everyone loves her personal style.
"I've been on the worst-dressed list many times. It's important to be true to who you are. I always loved fashion, I never went the conservative route," she explained of owning her look. "If you look at all my years of being on a red carpet, I always was me ... And now that's on trend, and that's accepted."