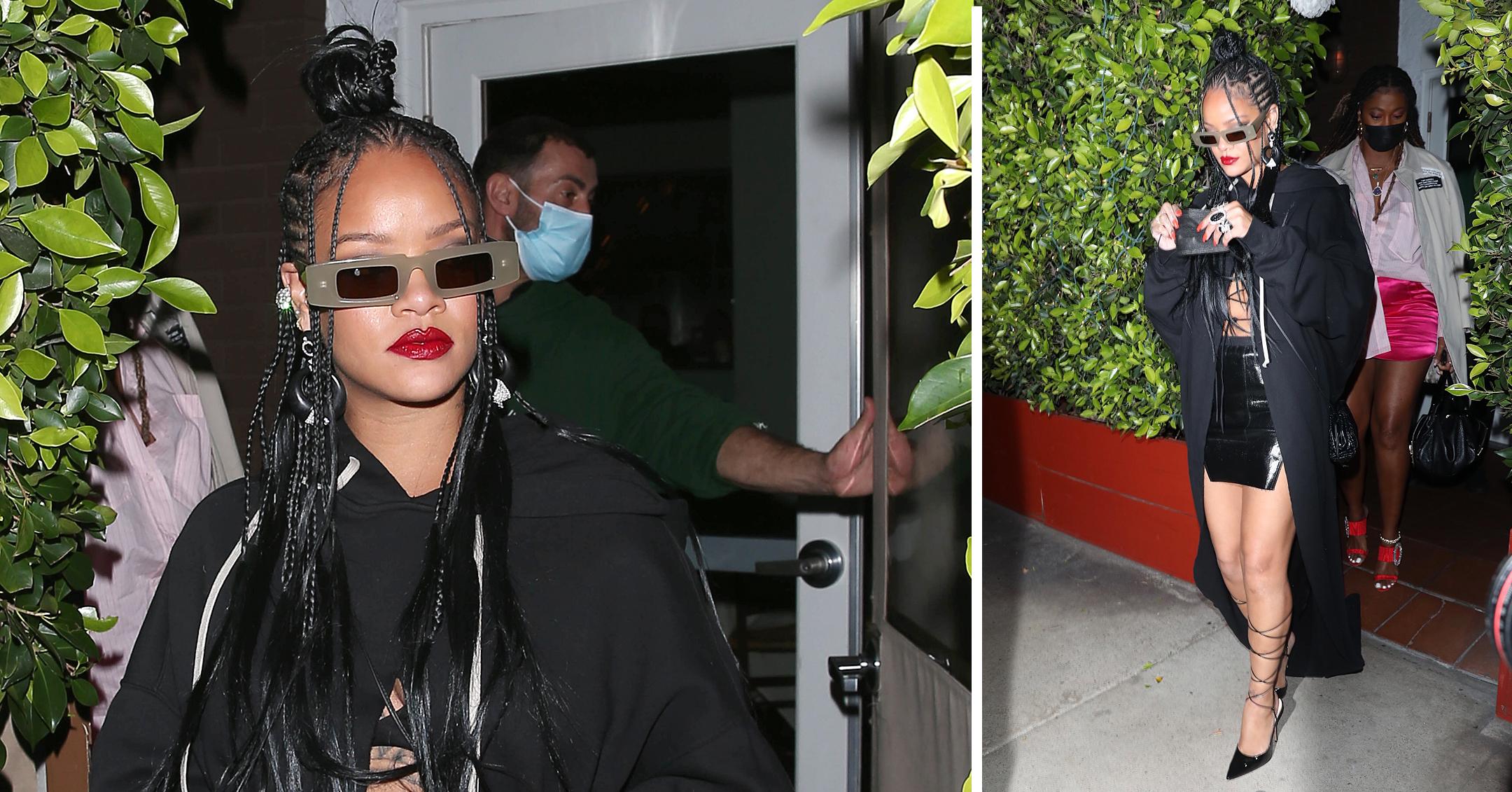 Rihanna Slays In Short Black Mini Skirt & Long Jacket After Dining At California Hot Spot Giorgio Baldi — Photos
Work it, girl! Rihanna looked as fashionable as ever in a short black mini skirt and matching heels while leaving the popular California restaurant Giorgio Baldi, which is located in Santa Monica.
Article continues below advertisement
Scroll through the photos below to see the singer's night out.
Article continues below advertisement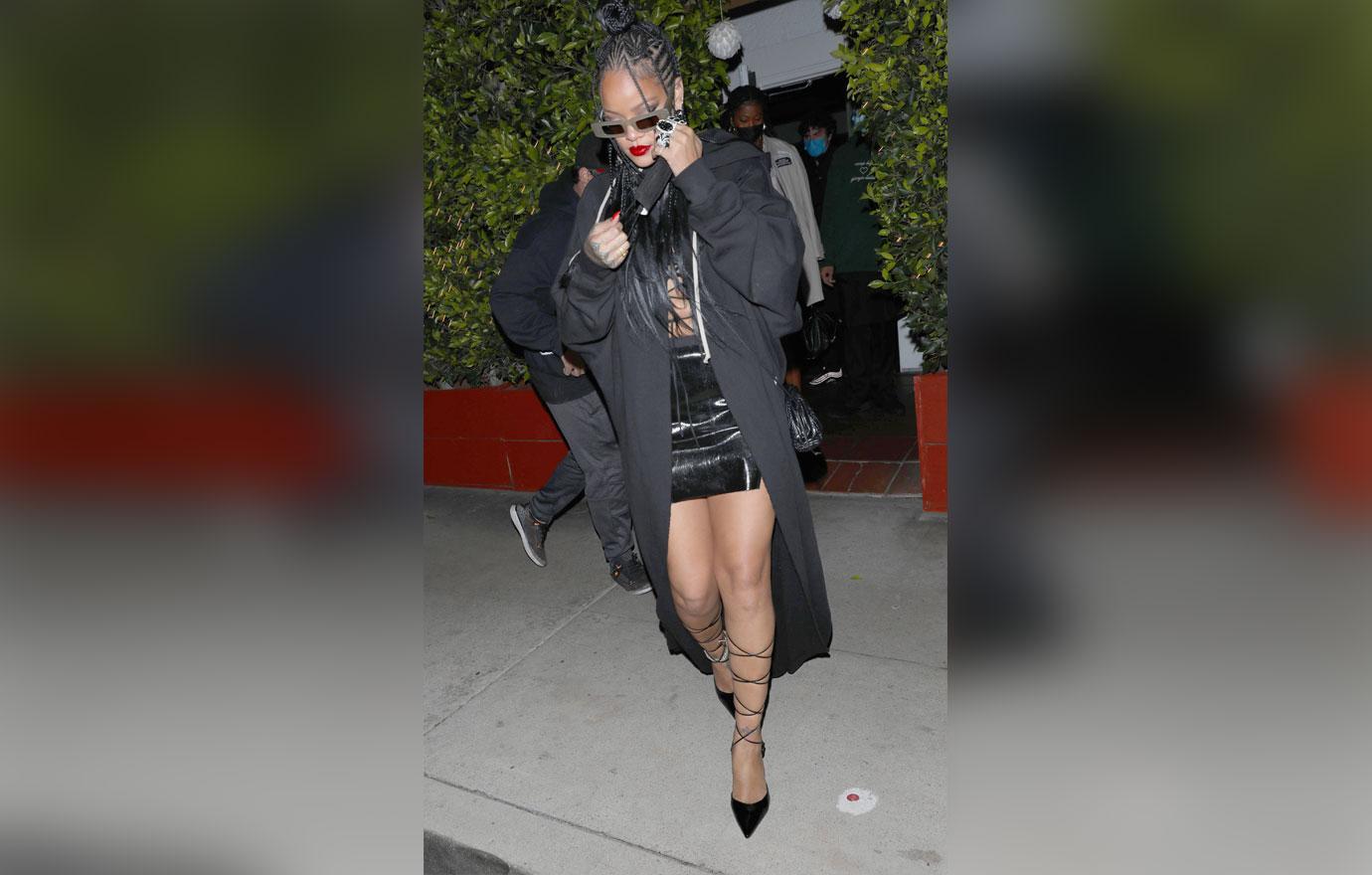 The "Umbrella" songstress donned a long black jacket, a sexy top and sunglasses during her excursion. Of course, Rihanna also put on some bright red lipstick to brighten up her outfit.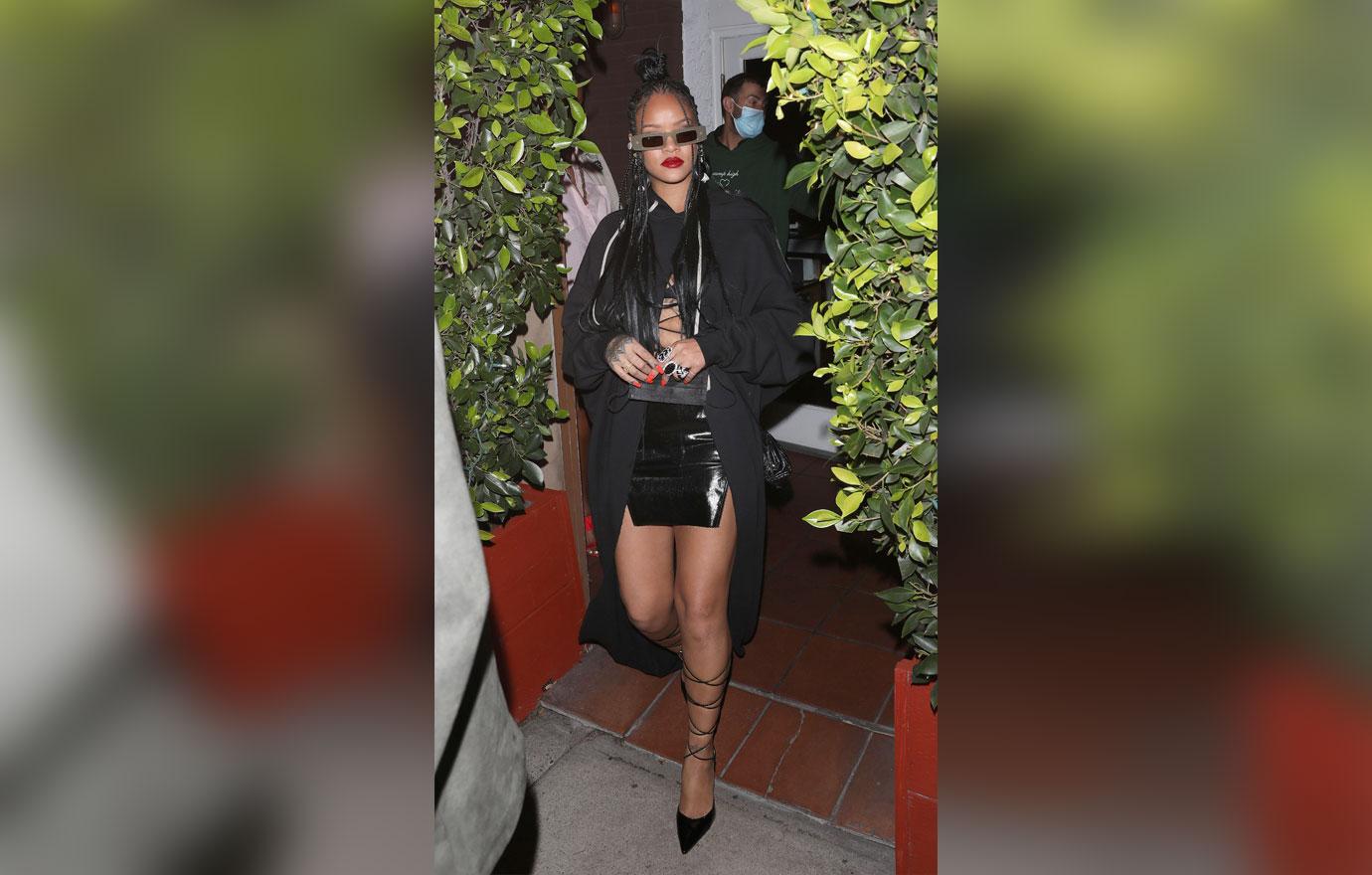 The Grammy winner hung onto her purse while she exited the restaurant. Just last week, the Hollywood star, 33, dined at Giorgio Baldi and wore a cotton candy outfit, consisting of a blue and pink tweed jacket, a matching light blue crop top with pants and white heels.
Rihanna also added a white purse, blue choker necklace and a white mask to her ensemble.
Article continues below advertisement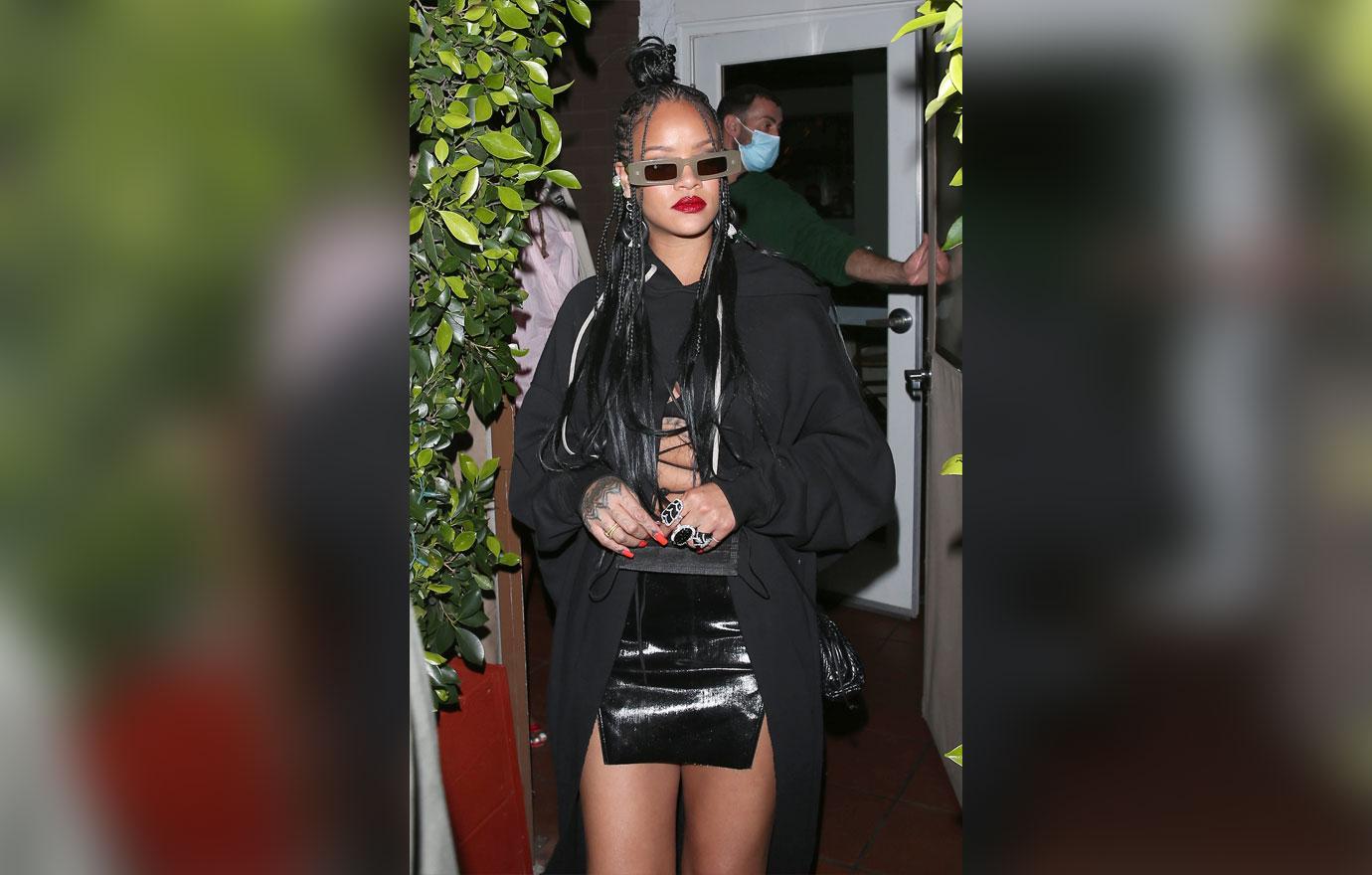 Fans are eagerly waiting for Rihanna to release more music. "I have been trying to get back into the studio," she previously said. "It's not like I can lock myself in for an extended amount of time, like I had the luxury of doing before. I know I have some very unhappy fans who don't understand the inside bits of how it works."
Now, after five years, the brunette beauty may be gearing up to drop a new bop.
"grateful to the most High for putting die hard supporters in my circle 🙏🏿 #Anti#WomensHistoryMonth 💪🏿congrats to everyone that contributed to this era, thank you team," she posted on Instagram about her album Anti, which was the first by a Black female artist to spend five years on the Billboard 200 chart.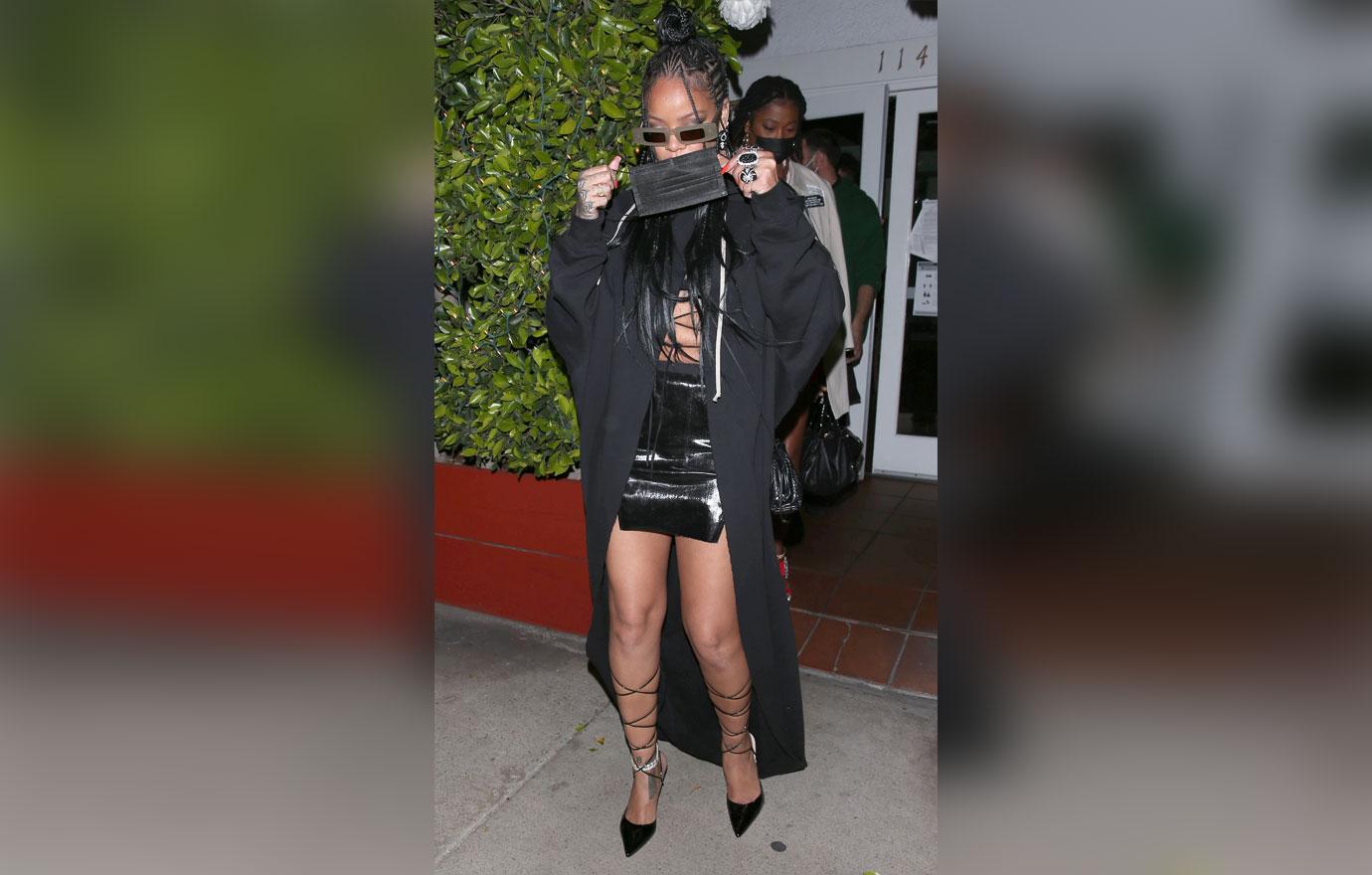 In the comments section, one fan said: "Celebrate by releasing a song!!" She replied, "I think I should," adding a "soon" emoji.
"Just 1 tho lol," she added.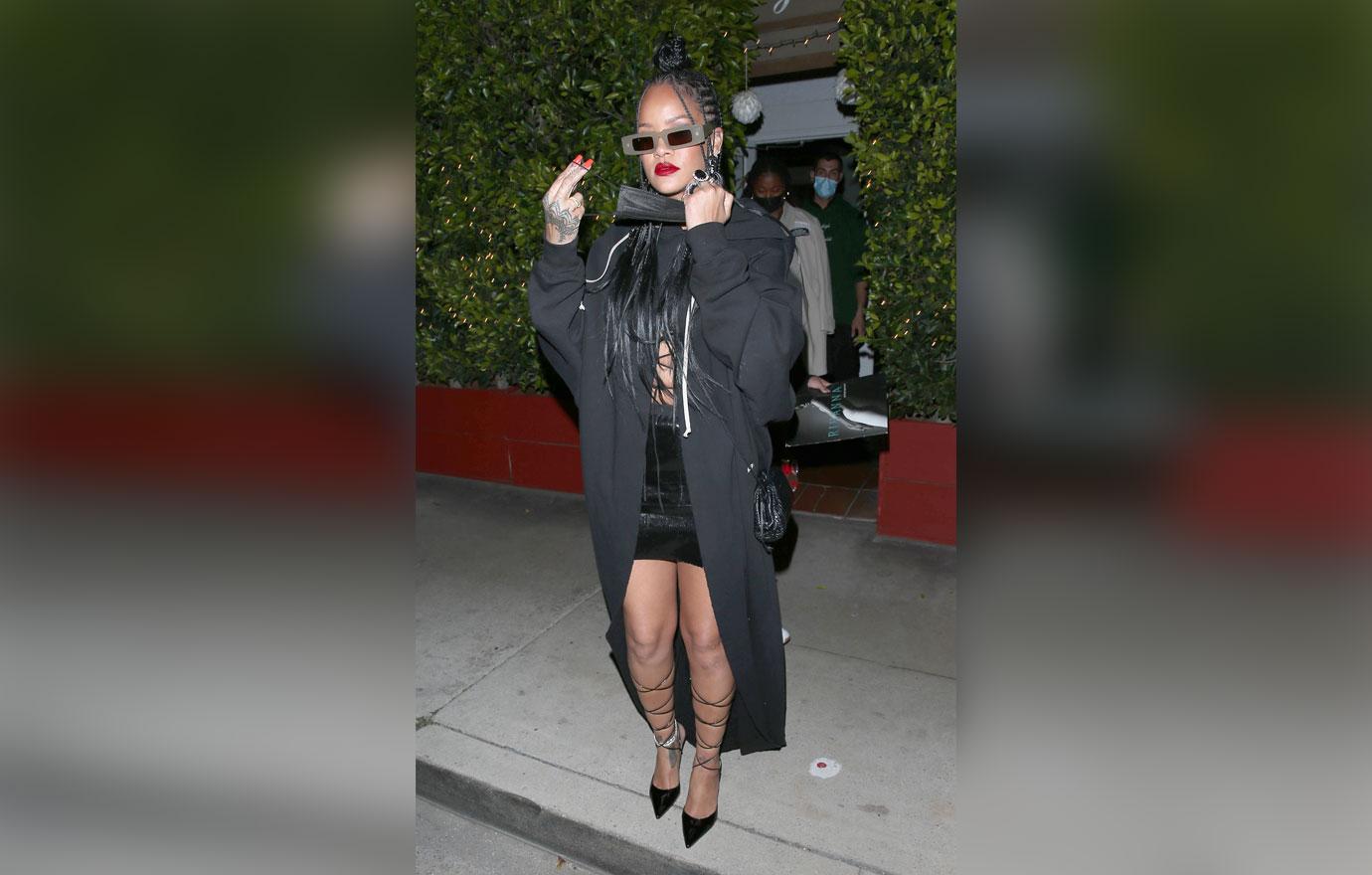 "Music is, like, speaking in code to the world, where they get it. It's the weird language that connects me to them. Me the designer, me the woman who creates makeup and lingerie — it all started with music. It was my first pen pal–ship to the world. To cut that off is to cut my communication off. All of these other things flourish on top of that foundation," she once said about her passion.