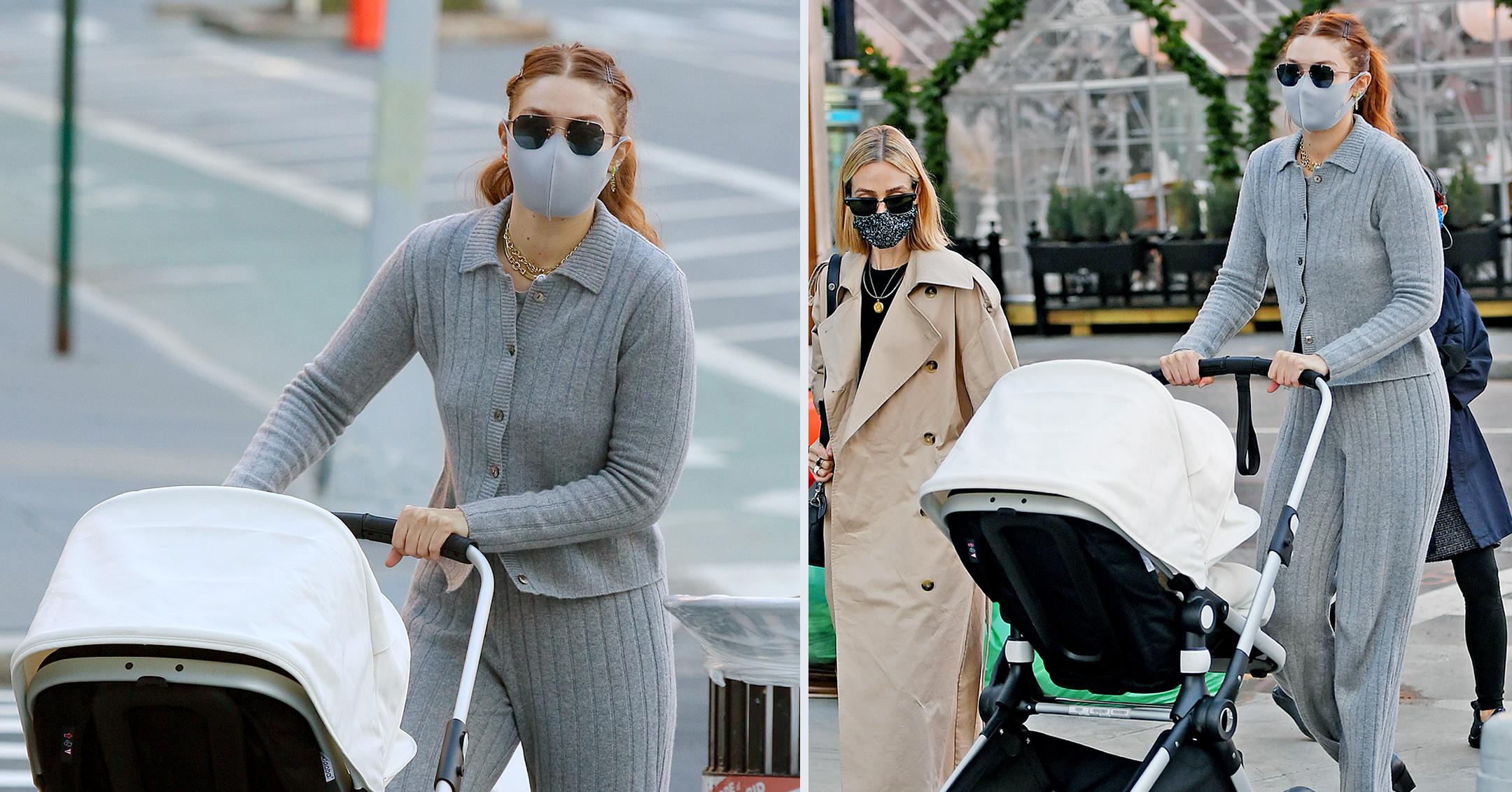 New Red Head Gigi Hadid Embraces The Spring Weather In A Knit Gray Set While Out With Daughter Khai — See Pics
Strollin' along! On March 29, Gigi Hadid was seen out in the Big Apple alongside a gal pal and her daughter Khai, who was born in September.
Though the model recently returned to the world of high-end fashion after being on maternity leave, she kept it cute and casual for her day out in Manhattan.
Article continues below advertisement
Scroll down to see photos from her spring outing.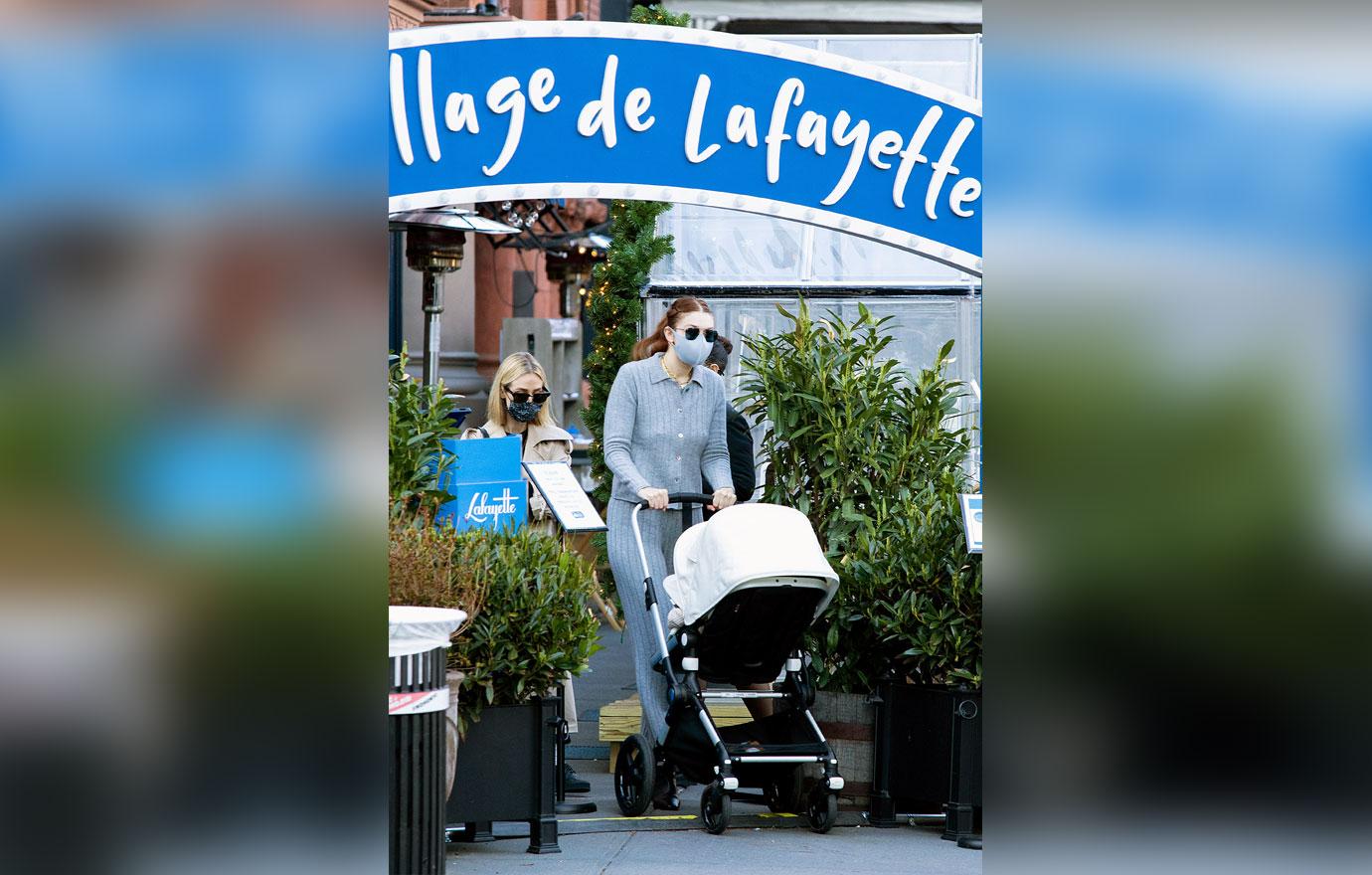 Hadid, clad in a matching gray set, seemed to have been grabbing a meal with a friend at French cafe Le Village De Lafayette. The duo both wore face masks while leaving the NYC eatery. She kept her baby girl's face hidden with the stroller's cover.

The star reportedly lives in a two-bedroom space in the NoHo neighborhood.
Article continues below advertisement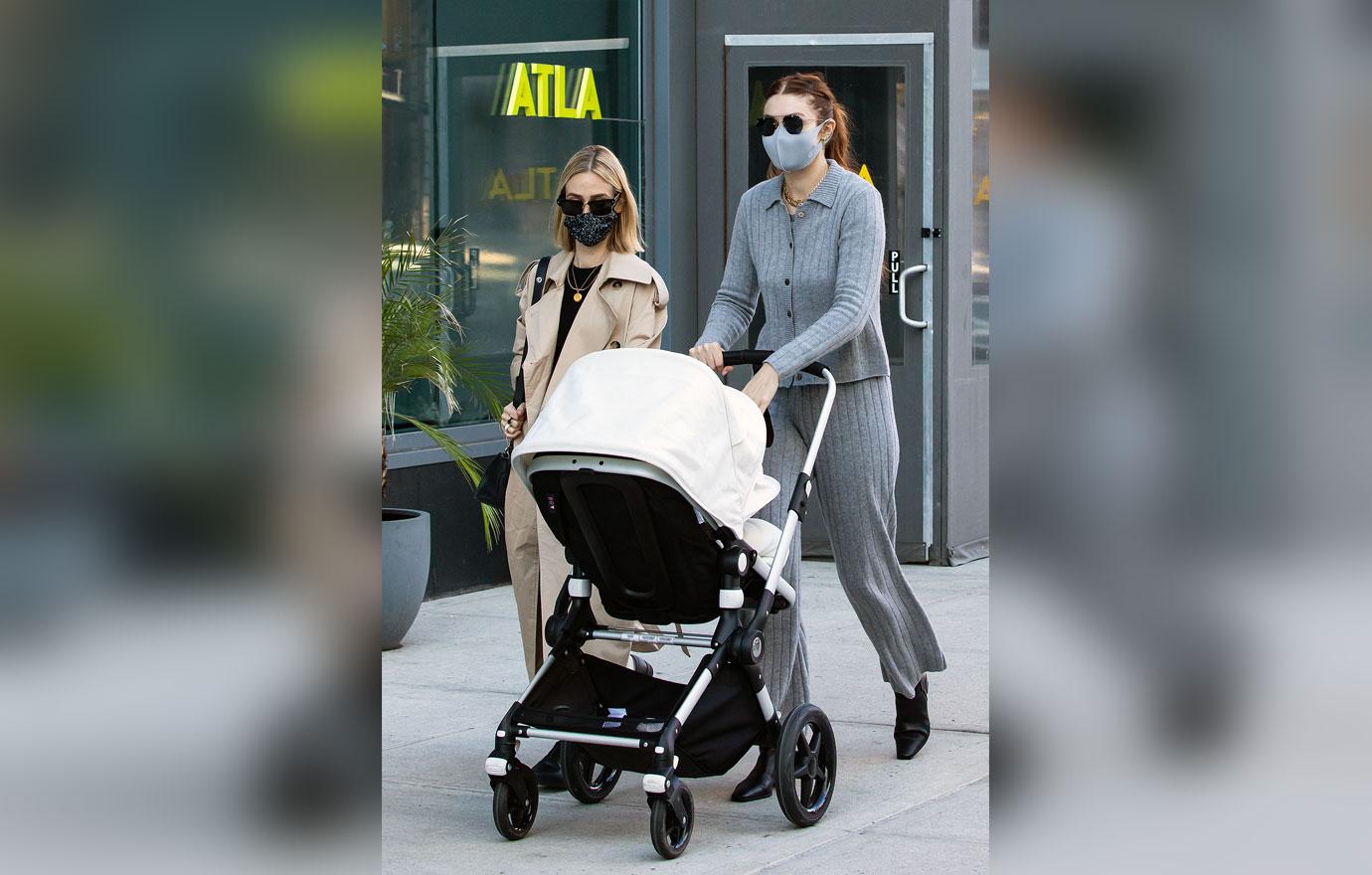 In mommy mode! The star had her red locks pulled back, and she added some flair to her ensemble with black, square-toed booties, a pair of sunglasses and a few necklaces.

It's been revealed that Hadid bought a custom charm necklace that spelled out her daughter's name.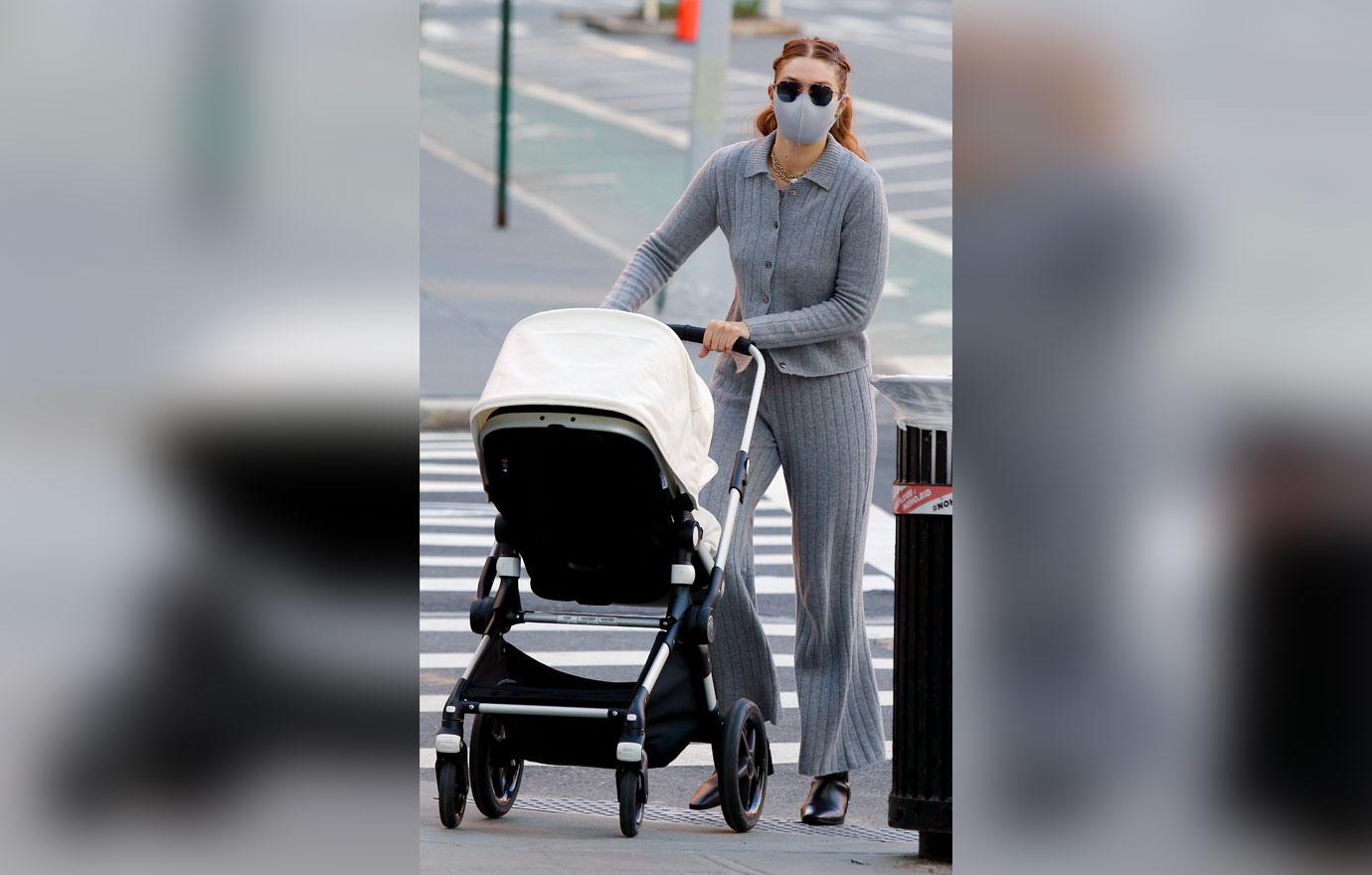 Just last week, the model and boyfriend Zayn Malik were spotted out with their daughter.

On March 29, fans of the "Vibes" singer freaked out on social media after his pal Ingrid Michaelson claimed he and Hadid were "married" — but she quickly cleared up the confusion.

"On my Patreon live stream, I said that I'm working with Zayn. I mentioned that he was married, and he's not married. As far as I know, he's not married. It was a mistake. I'm so sorry, I said I was sorry. I don't live in this world," she explained. "So the level of fame, it makes me really, truly admire Zayn and anybody with that level of fame. Every little thing you say is just, Wow! I'm not built for it."
Article continues below advertisement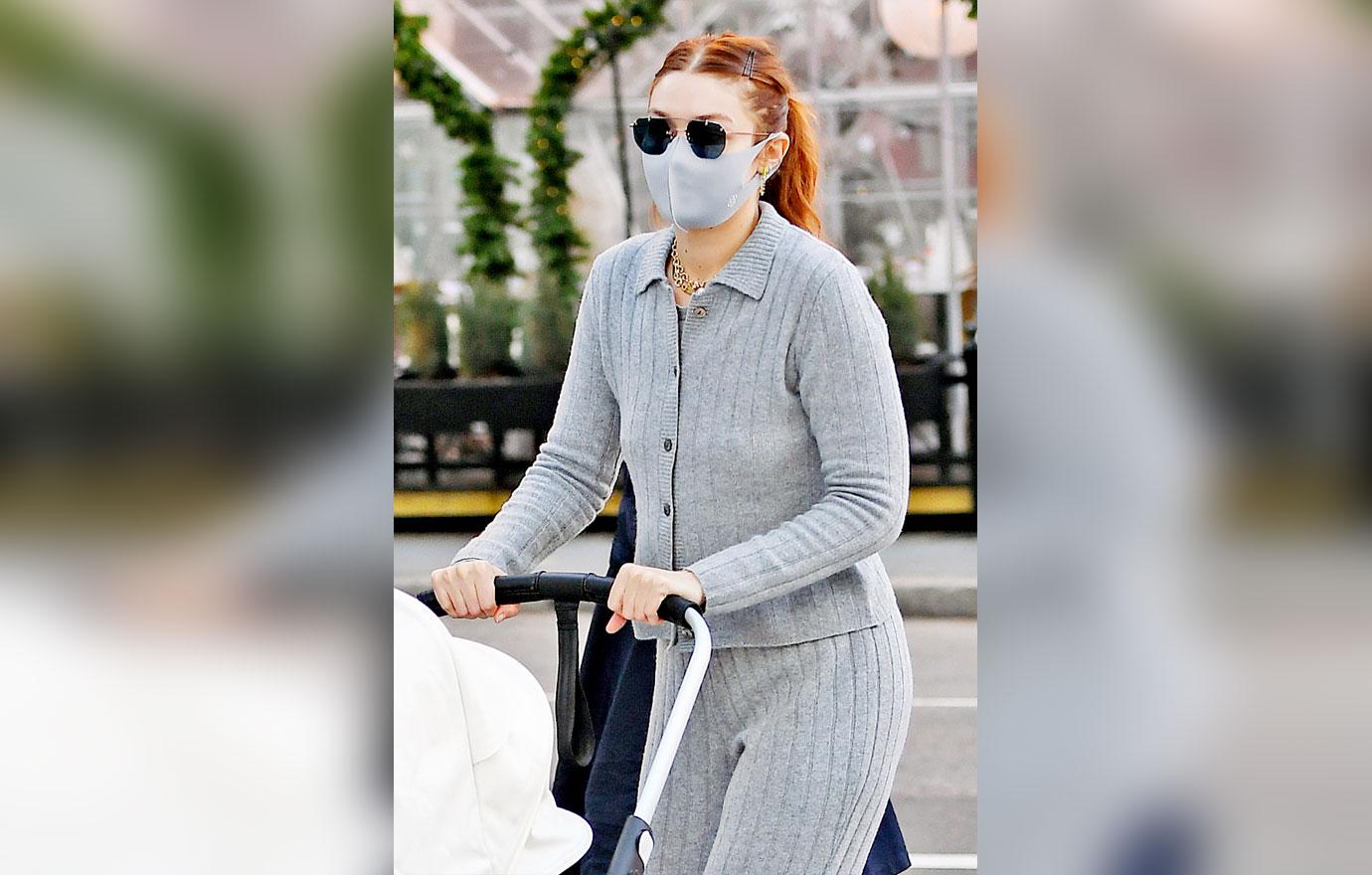 The catwalker's outfit featured stripes and a few buttons on the cardigan. She also had a clip in her hair that kept her freshly dyed locks out of her face.

Hadid debuted her new look earlier this month, rocking the style when she hit the runway for the March 5 Versace show, which marked her first time working since she gave birth in September.

"Opening & closing @versace is always an honor," Hadid gushed of her first show back. "Thank you to everyone who made this possible, especially my Italian Taurus queen Donatella Versace,"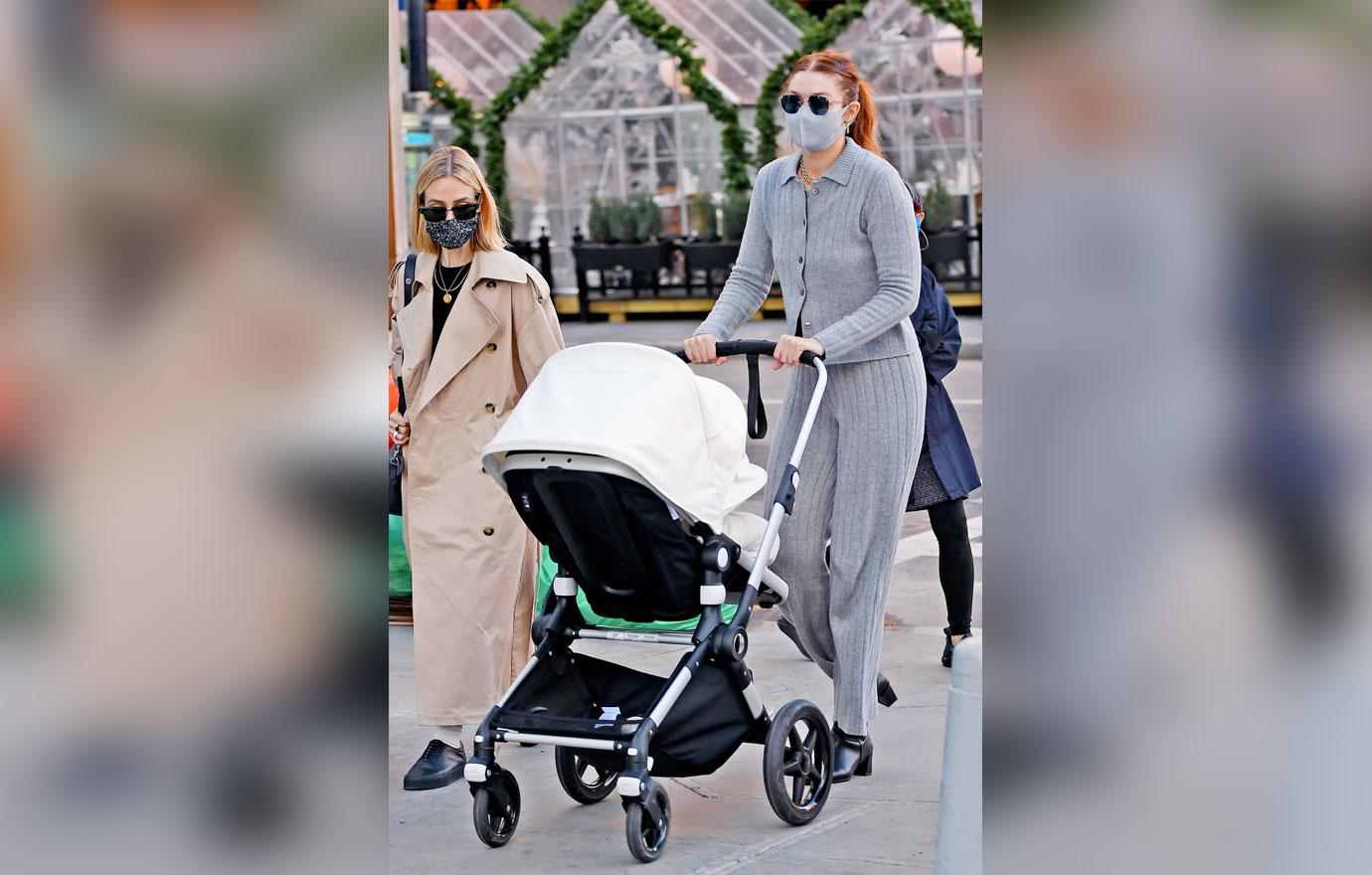 In a recent interview, Malik called his partner a "wicked mom," explaining "she's really a big help with everything" when it comes to parenting.

The first-time dad revealed he now cherishes spending downtime with two favorite girls. "Just watching kids' shows on TV, on Netflix, and learning nursery rhymes, and rolling 'round with her and just singing to her," he shared. "It's a really different pace of life, but it's been really easy to adjust to it, for sure."