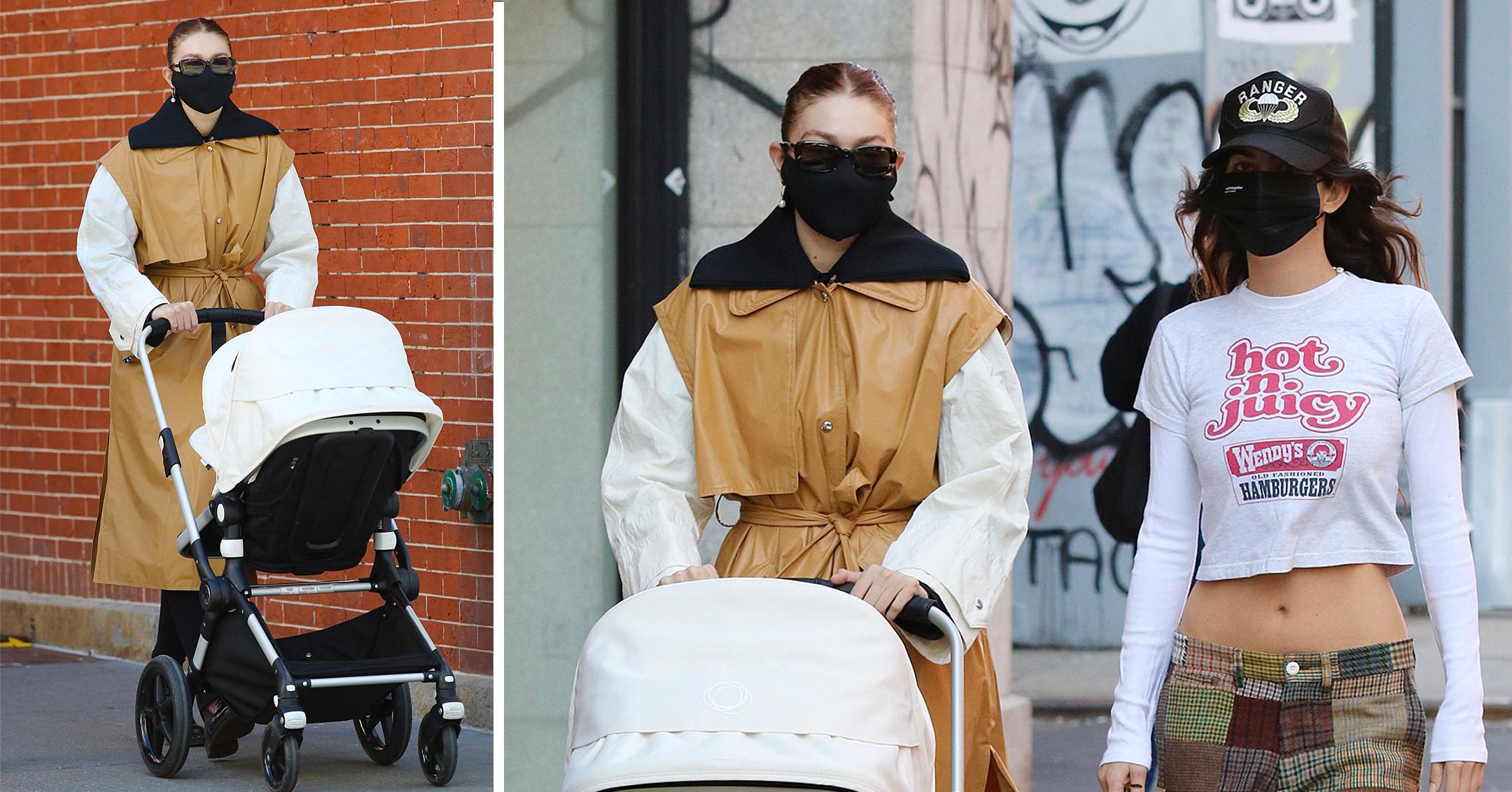 Gigi Hadid Is One Cool Mom! Model Wears Funky Coat While Enjoying Sunny NYC Weather With Daughter Khai — Photos
Model Gigi Hadid isn't a regular mom, she's a cool mom! The 25-year-old was spotted enjoying the nice spring weather while out with her daughter, Khai, on Tuesday, March 22, in New York City.
Hadid's friend, who sported a white long-sleeve shirt, a black face mask, a black hat and plaid pants, also joined in on the fun.
Article continues below advertisement
Scroll through the gallery below to see the Hollywood star's look!
Article continues below advertisement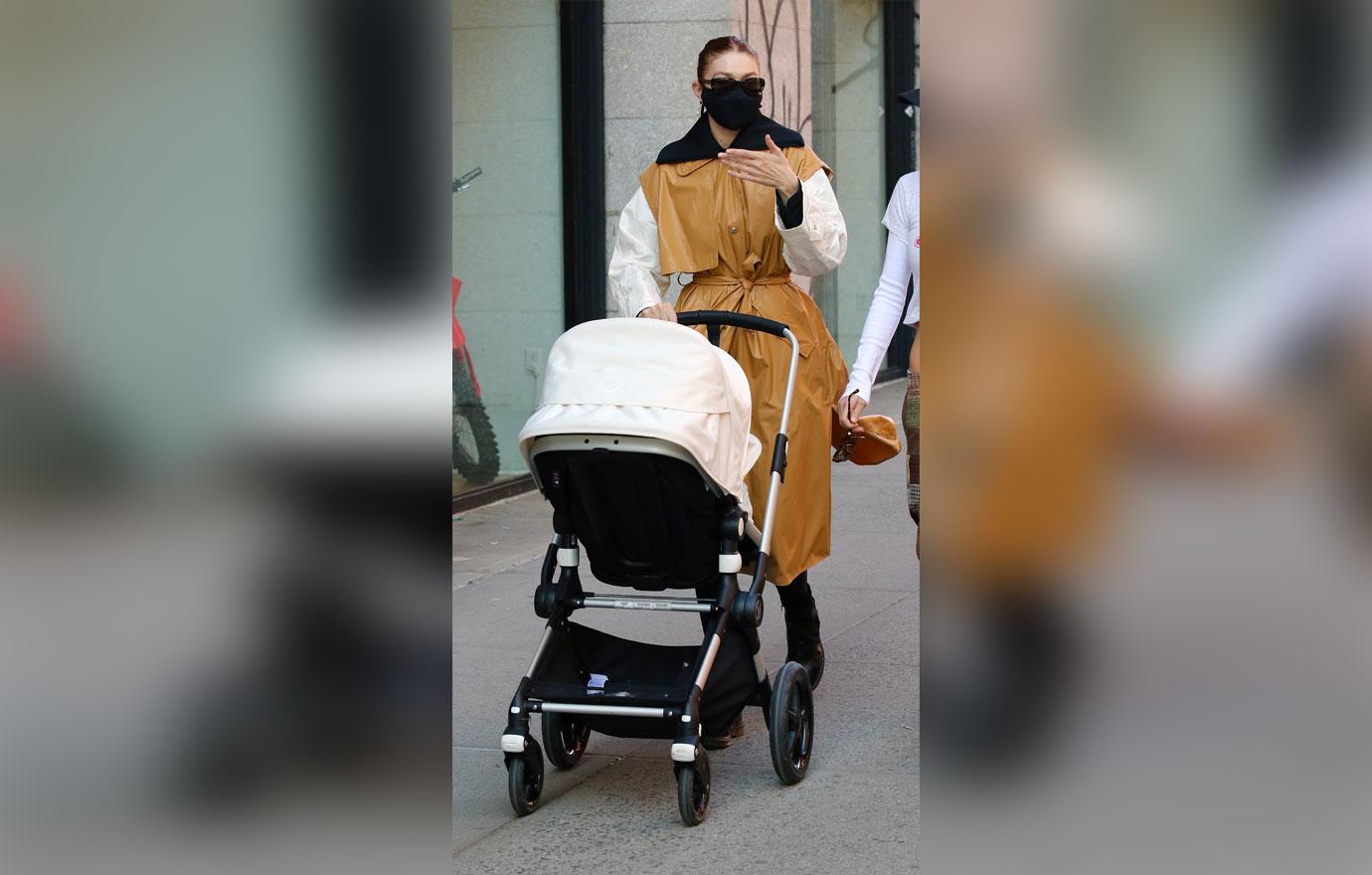 The red-headed beauty wore a brown, long coat with a white long-sleeve shirt underneath while strolling with her tot in the Big Apple. Hadid kept a low profile though, as she wore a black face mask and sunglasses.
Just a few weeks ago, Hadid got some fresh air and showed off her new hair while sitting on the stoop of an apartment in downtown Manhattan.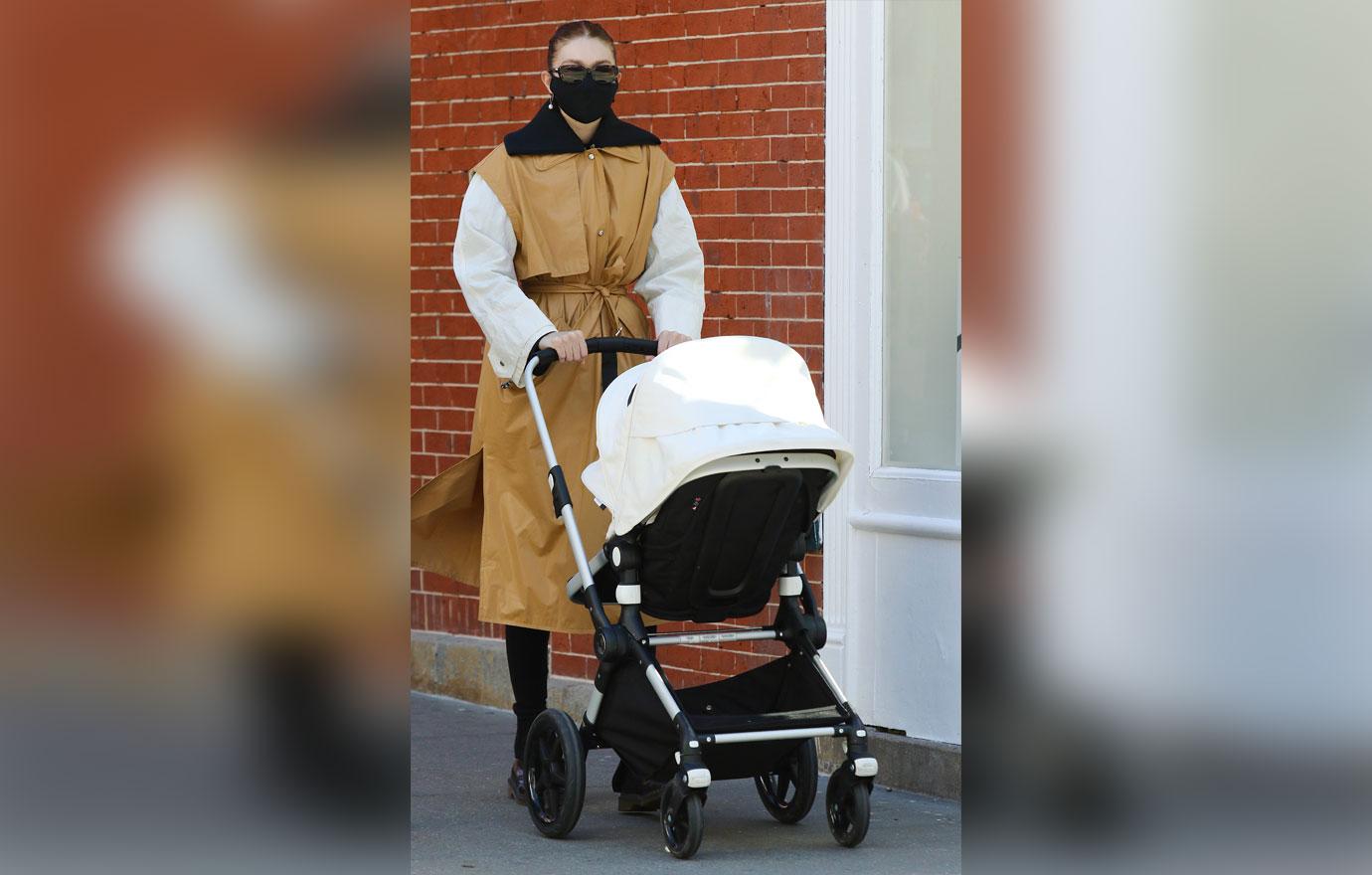 Recently, Hadid's baby daddy, Zayn Malik, gushed over their new bundle of joy, who was born in September 2020. "I just love spending my days with her, hanging out with her, just doing really relaxing chill stuff. Just watching kid shows on TV, on Netflix, learning nursery rhymes, just rolling around with her..." he said on iHeartRadio'sValentine in the Morning. "It's a really different pace of life, but it's been really easy to adjust to it, for sure. I think that's the most surprising thing."
Article continues below advertisement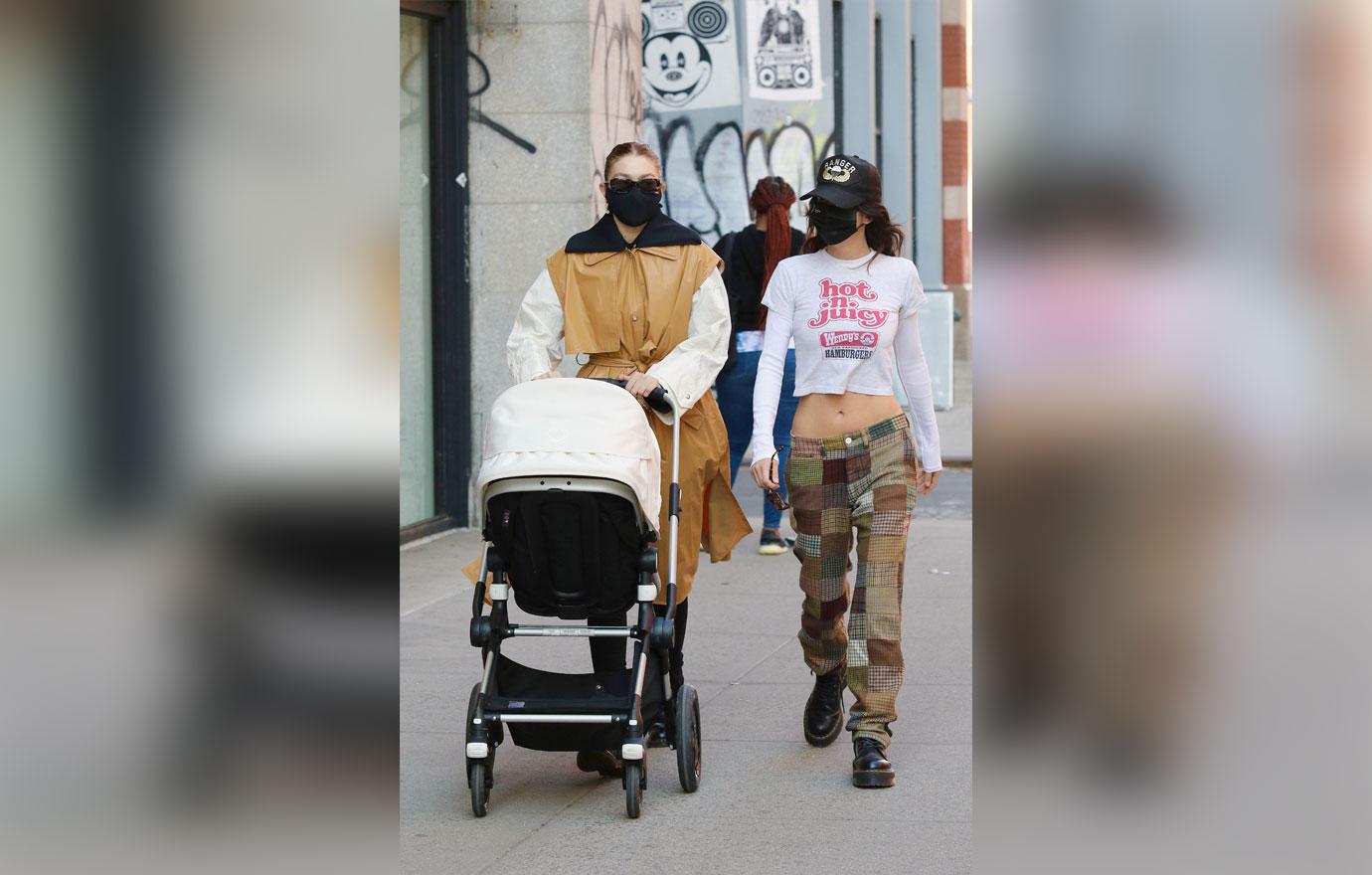 Meanwhile, Hadid spoke about what her 14-hour labor was really like. "What I really wanted from my experience was to feel like, 'OK, this is a natural thing that women are meant to do,'" she recalled of giving birth without any drugs in a blowup pool. "I knew it was going to be the craziest pain in my life, but you have to surrender to it and be like, 'This is what it is.' I loved that."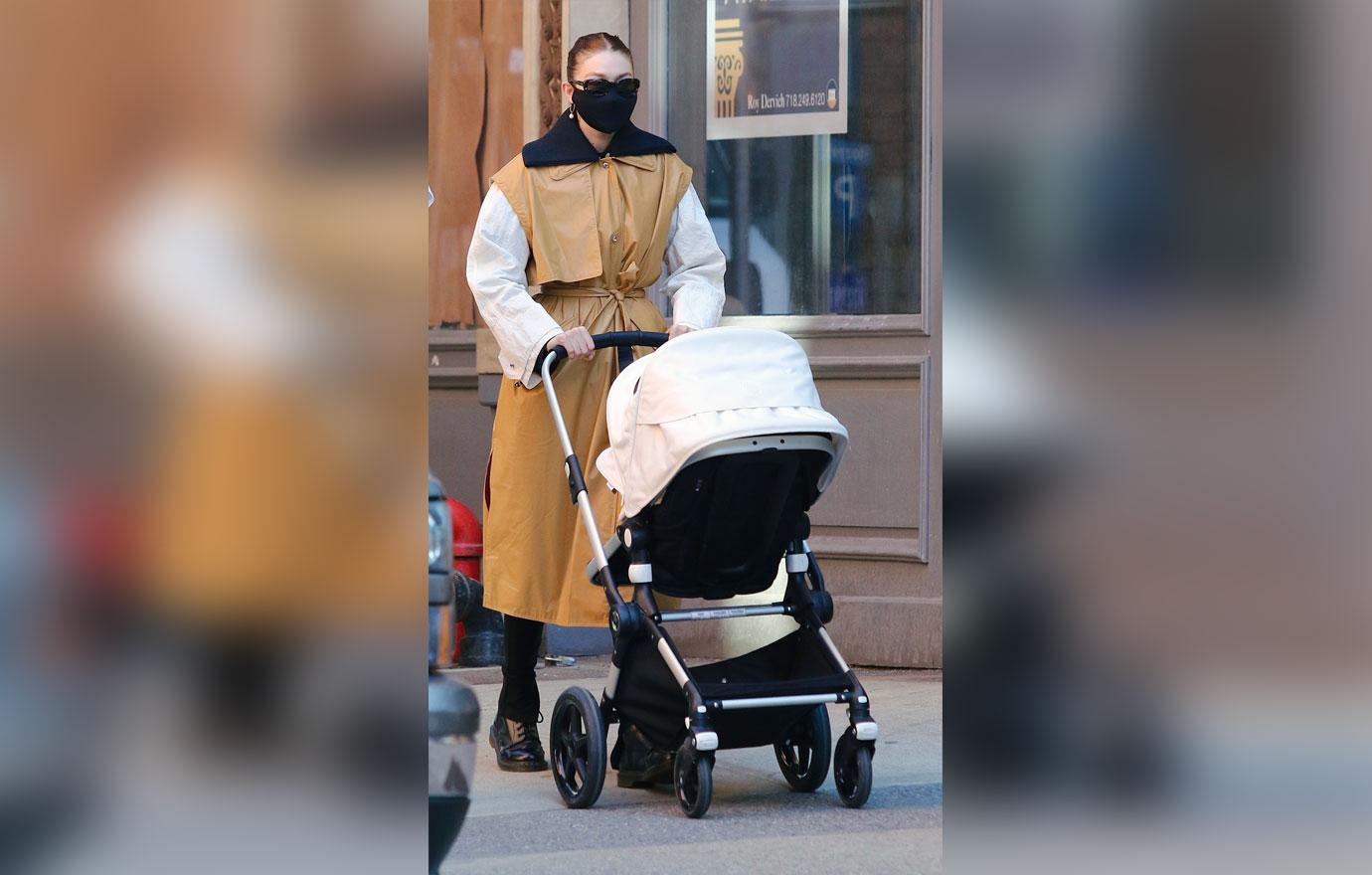 "I know my mom and Zayn and Bella [Hadid] were proud of me, but at certain points I saw each of them in terror," she shared. "I was so exhausted, and I looked up and [Zayn's] holding her. It was so cute."