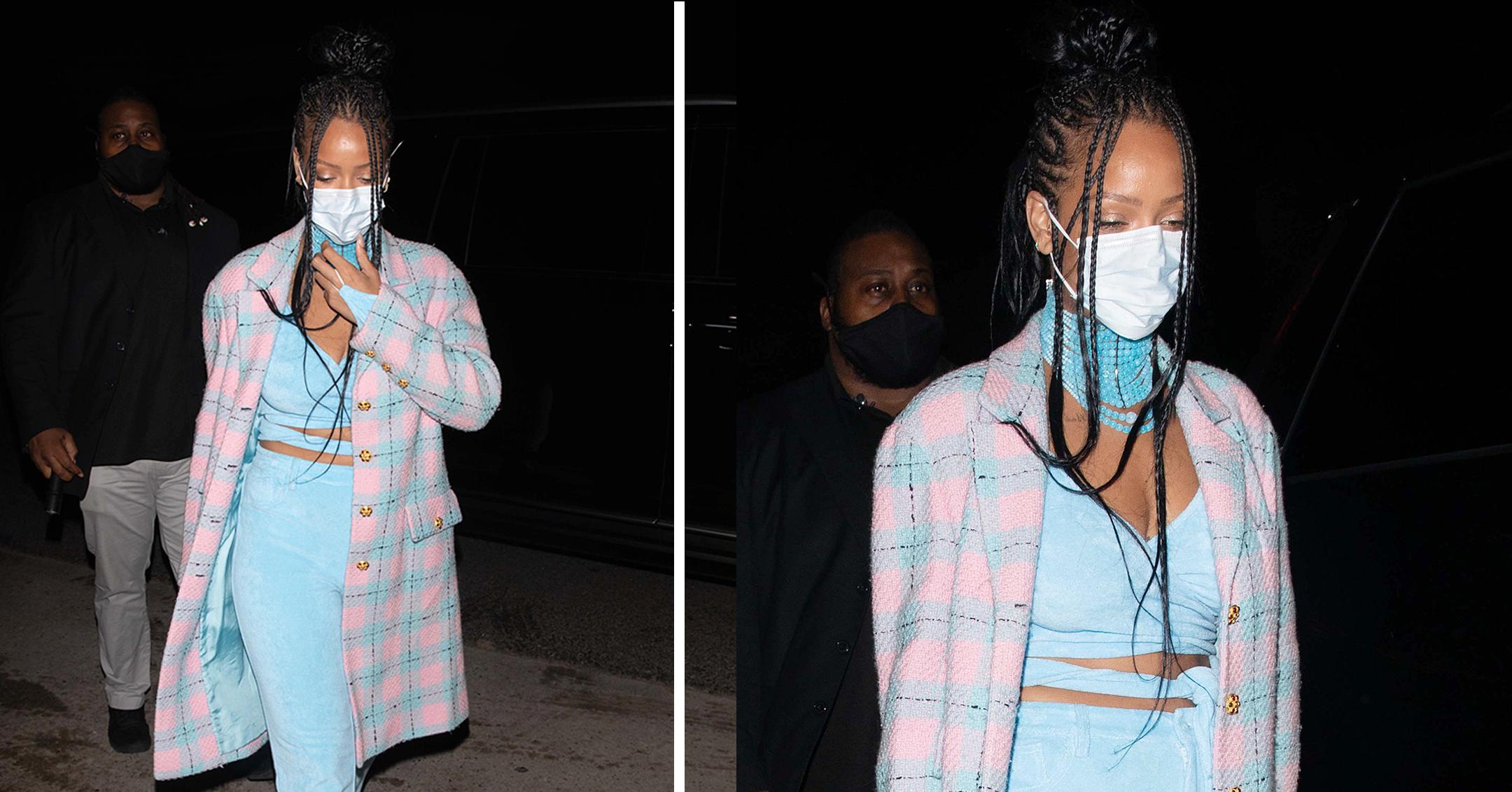 Rihanna's Cotton Candy Outfit Is What Dreams Are Made Of — See Photos Of Her California Outing
Even though spring just arrived, Rihanna wasn't afraid to rock a colorful outfit that looked like cotton candy while dining out at Giorgio Baldi restaurant in Santa Monica, Calif., on March 19.
Article continues below advertisement
The singer looked all dolled up for her big night out. Keep scrolling to see her trendy and unique outfit!
Article continues below advertisement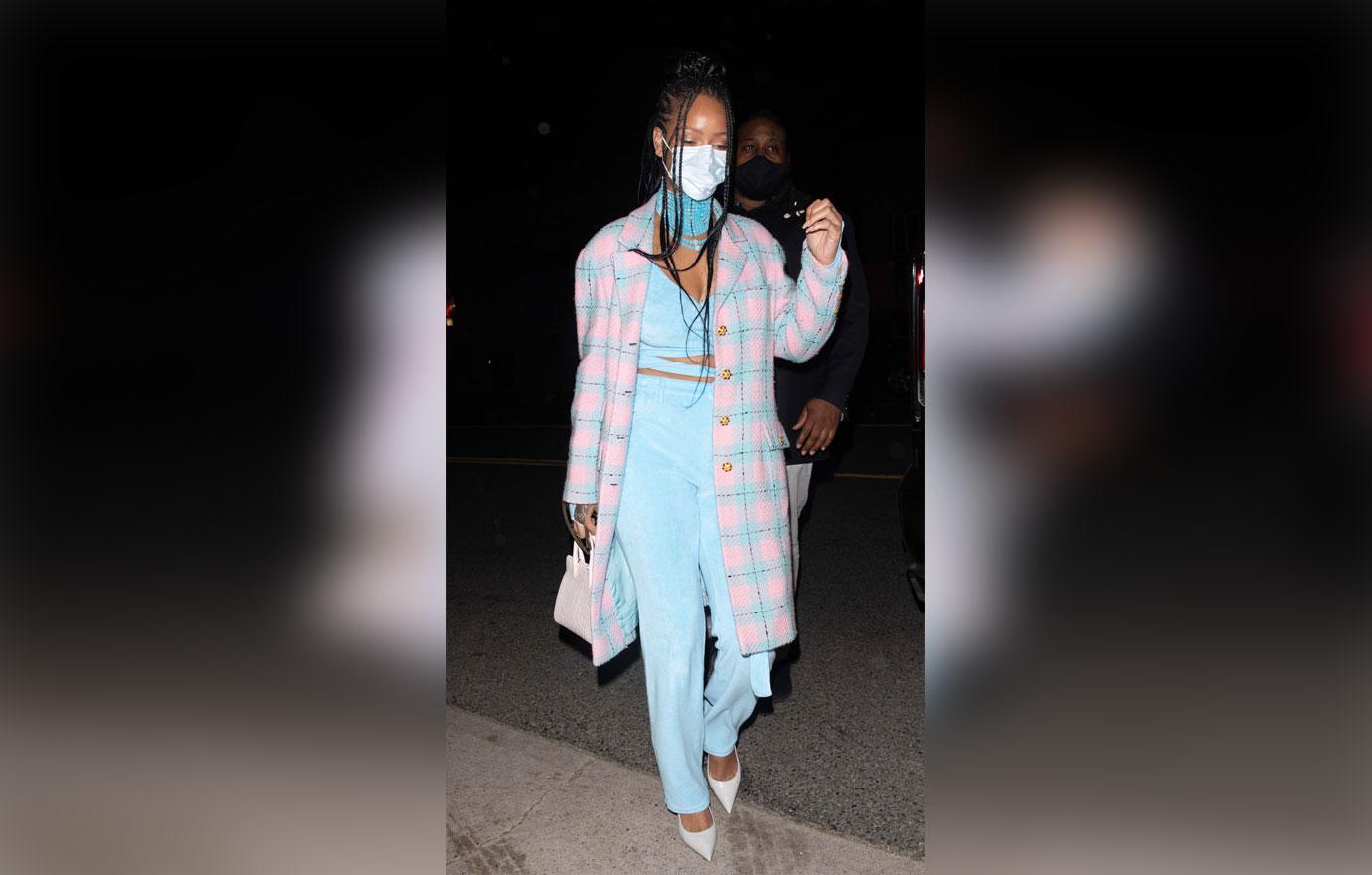 The "Diamonds" songstress wore a blue and pink tweed jacket, in addition to a matching light blue crop top with pants and white heels. Rihanna also jazzed up her look by adding on a white purse, blue choker necklace and a white mask.
Just 10 days ago, the Grammy winner was spotted leaving the same restaurant. But during that time, she rocked a large bomber jacket with green sweatpants.
Article continues below advertisement
"It can be tomboy one day. It can be a gown the next. A skirt. A swimsuit," she previously told Vogue of her ever-changing style.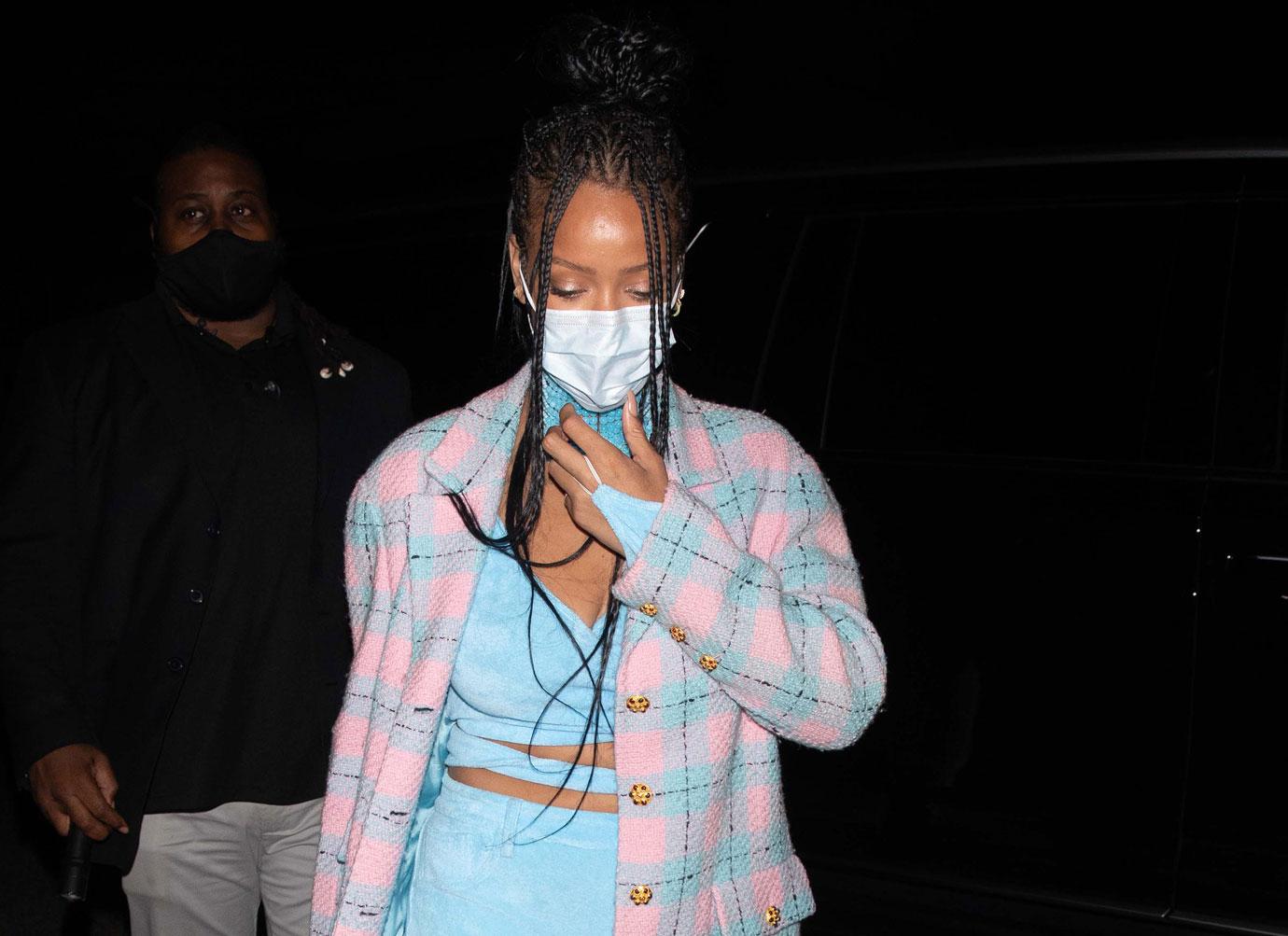 In the meantime, Rihanna's fans have been eagerly waiting for her to release some new tunes. "I have been trying to get back into the studio," she previously said. "It's not like I can lock myself in for an extended amount of time, like I had the luxury of doing before. I know I have some very unhappy fans who don't understand the inside bits of how it works."
Article continues below advertisement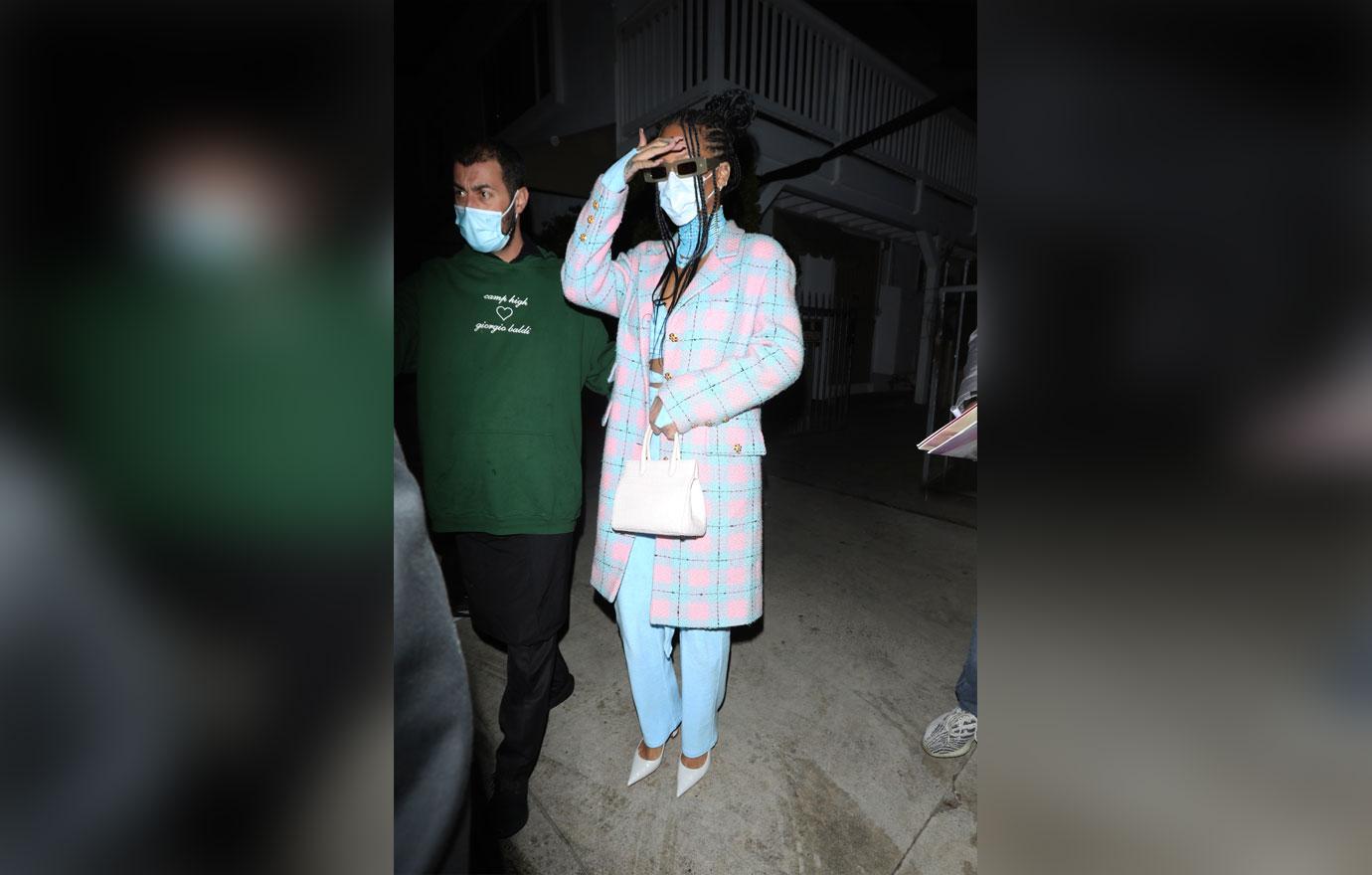 "Music is, like, speaking in code to the world, where they get it. It's the weird language that connects me to them. Me the designer, me the woman who creates makeup and lingerie — it all started with music. It was my first pen pal–ship to the world. To cut that off is to cut my communication off. All of these other things flourish on top of that foundation," she added.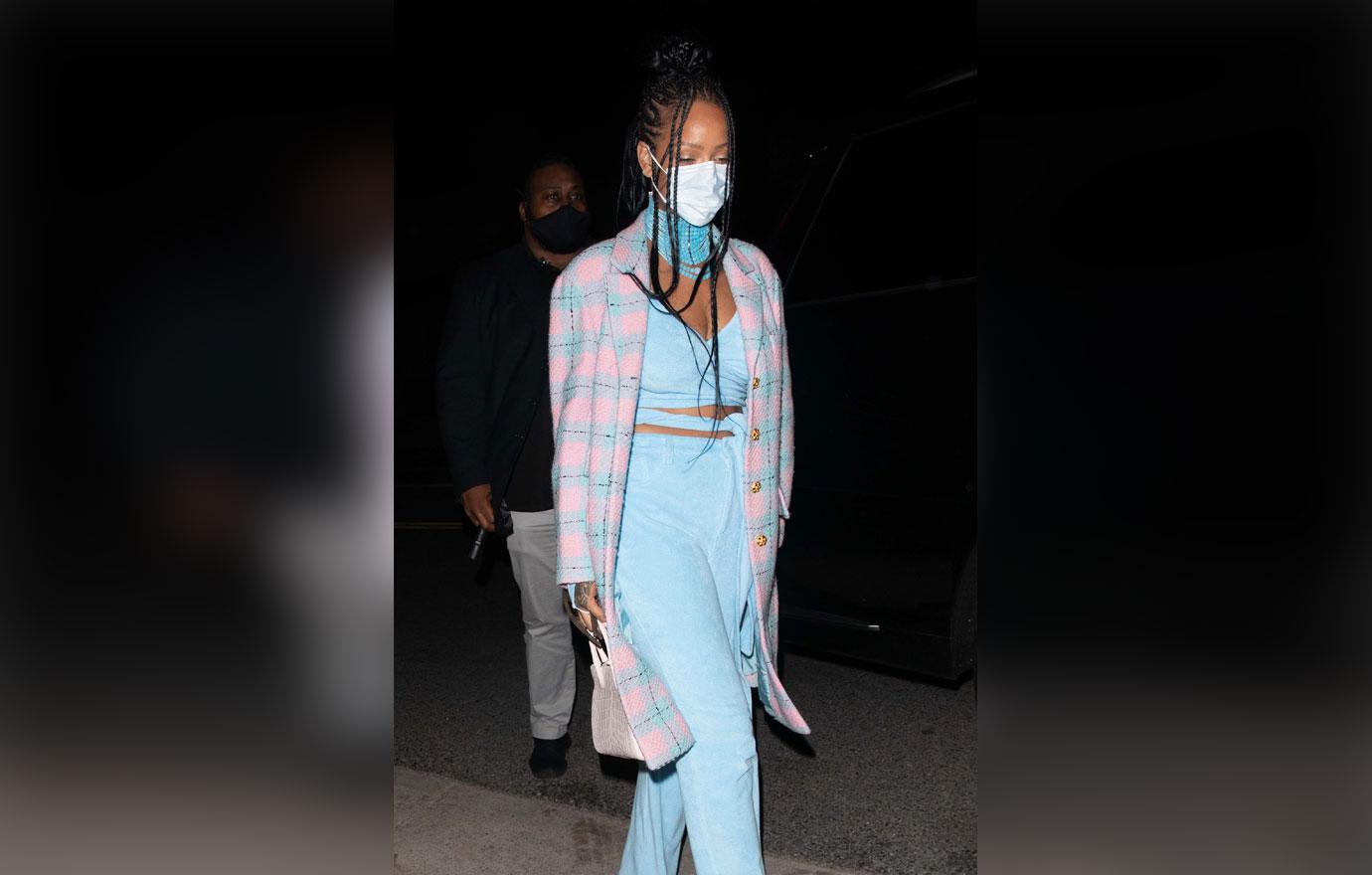 "Reggae always feels right to me. It's in my blood," she shared. "It doesn't matter how far or long removed I am from that culture, or my environment that I grew up in; it never leaves. It's always the same high. Even though I've explored other genres of music, it was time to go back to something that I haven't really homed in on completely for a body of work."