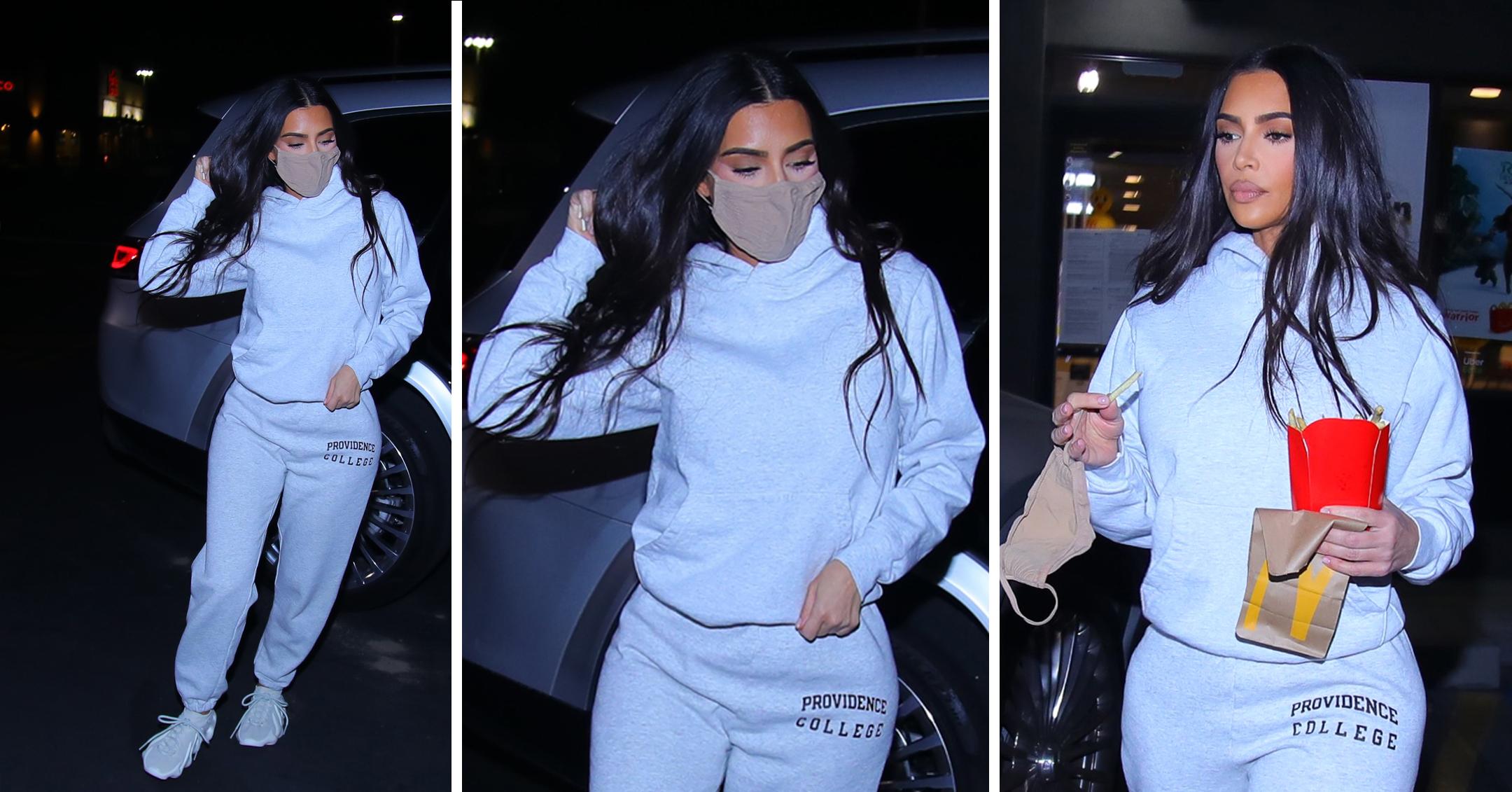 Can't Ketch-Up! Kim Kardashian Grabs Some McDonald's Wearing A Gray Tracksuit & Yeezy Sneakers — See Photos
She'll have some fries with that! Kim Kardashian looked chic and cozy while grabbing a late night bite at McDonald's on March 16.
The reality starlet arrived in her new $170,000 Maybach SUV, which was driven by a tall male, assumed to be her new security guard.
Article continues below advertisement
Scroll through the gallery below to see more photos from her outing.
Article continues below advertisement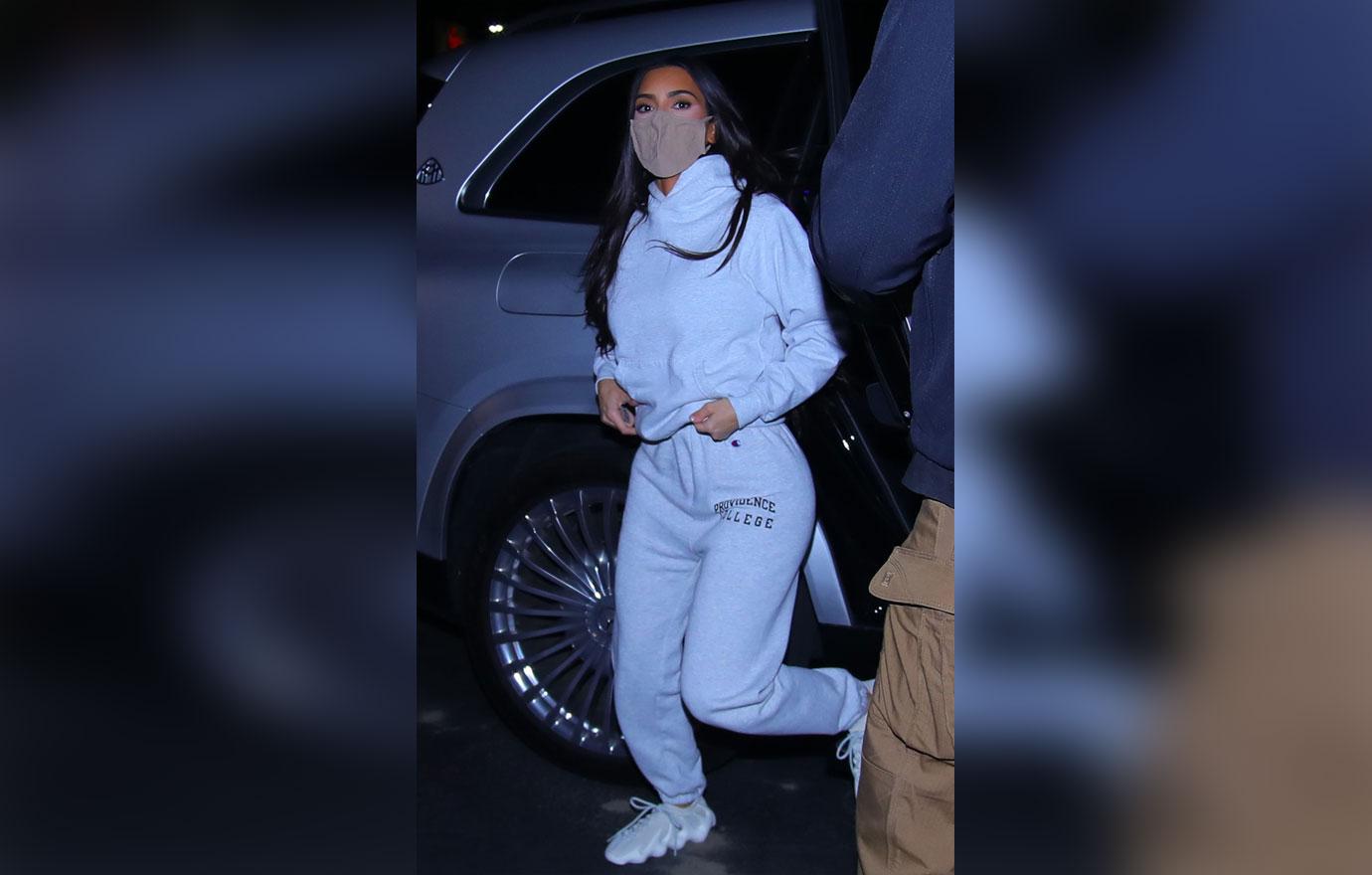 The 40-year-old donned a gray tracksuit, with the words Providence College written on her pants, in addition to a pair of Yeezy sneakers. The KUWTK star is usually pretty healthy, but she has made it known that she loves to splurge once in a while.
"Just one bite!" she previously captioned a photo of a McGriddle sandwich. "#MyFave."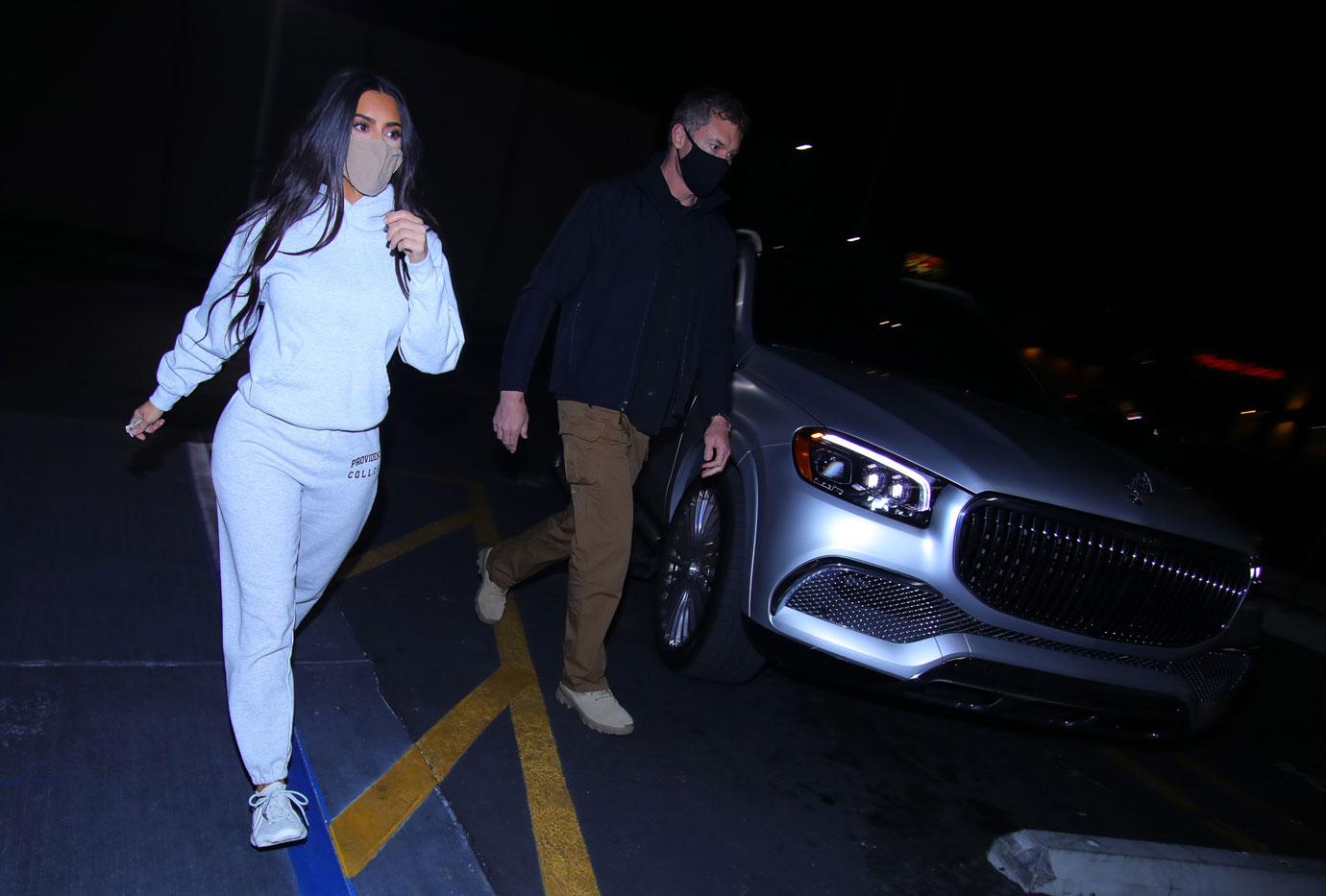 Article continues below advertisement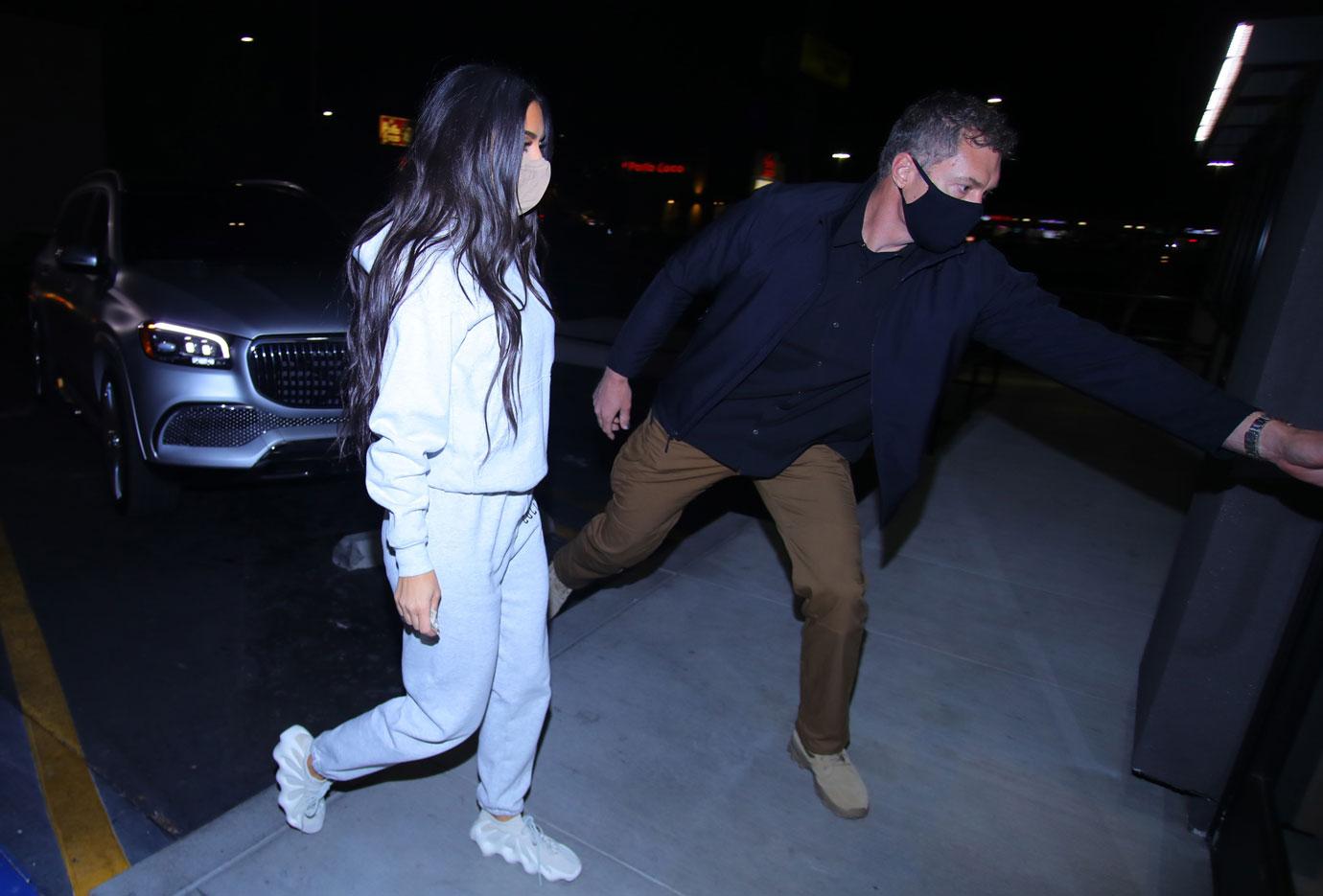 Kardashian also frequently orders chicken nuggets with honey and fries when she goes to the fast food joint.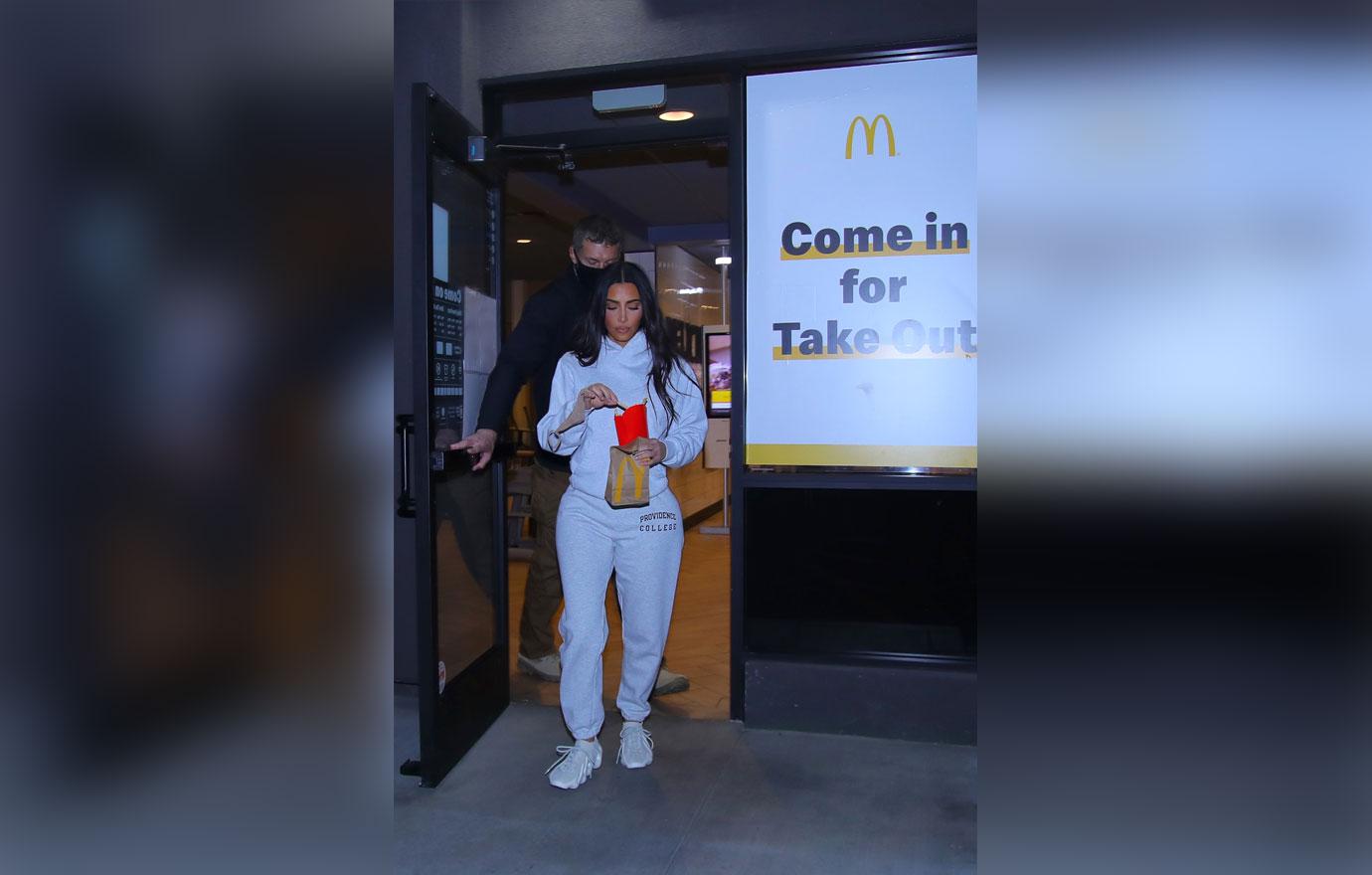 Article continues below advertisement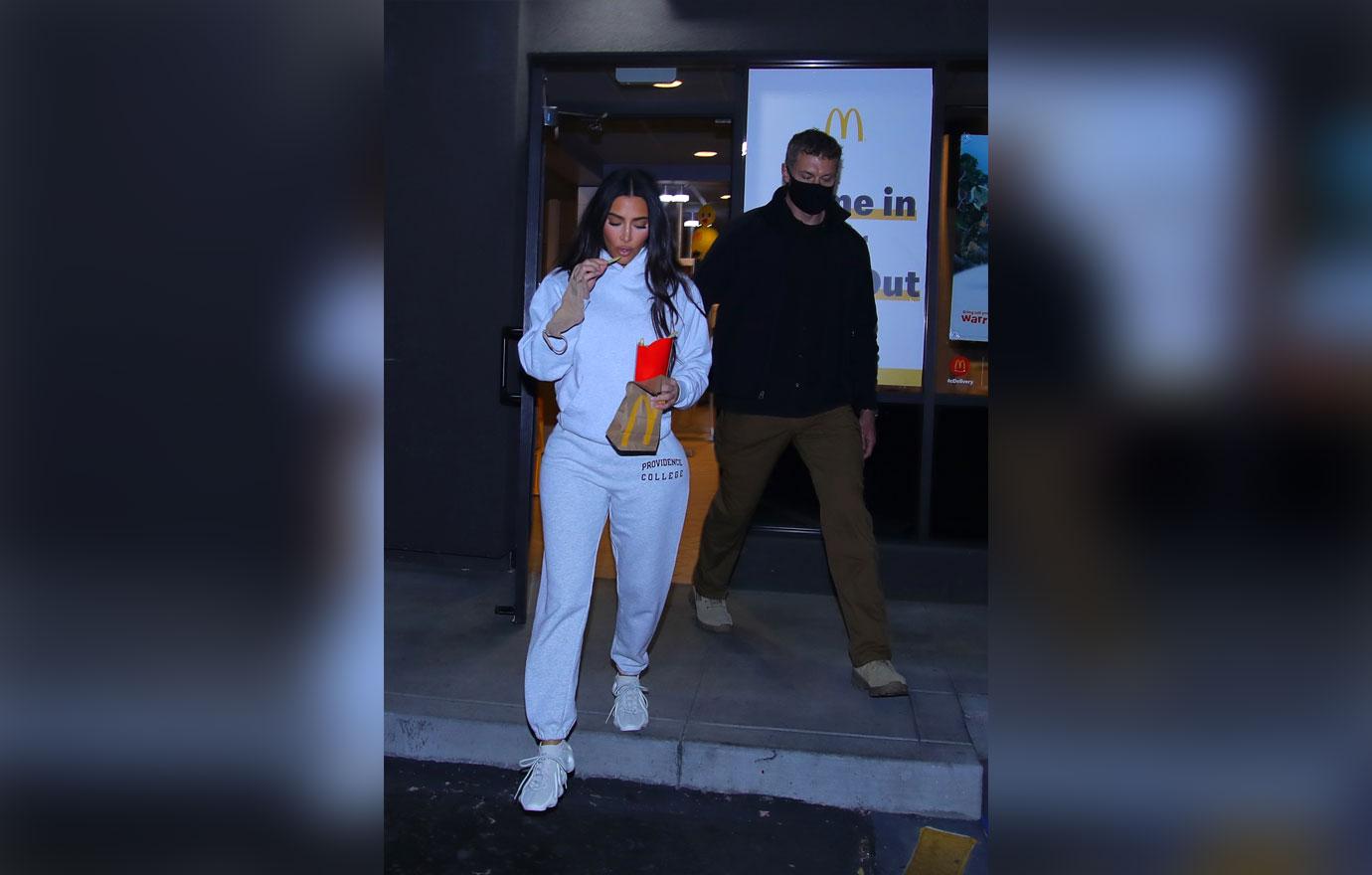 "Fast food is def one of my guilty pleasures," Kardashian — who is currently going through a divorce from husband Kanye West — previously admitted." I go very rarely, but OMG I love it so much when I decide to indulge."
Most of the time, though, the brunette babe is "really strict with my diet."
"When I grocery shop, I buy lean protein, carbs, fruits and veggies, but every once in a while, I like to treat myself and have a cheat meal. It can be so hard (and boring) to eat really clean all of the time," she said.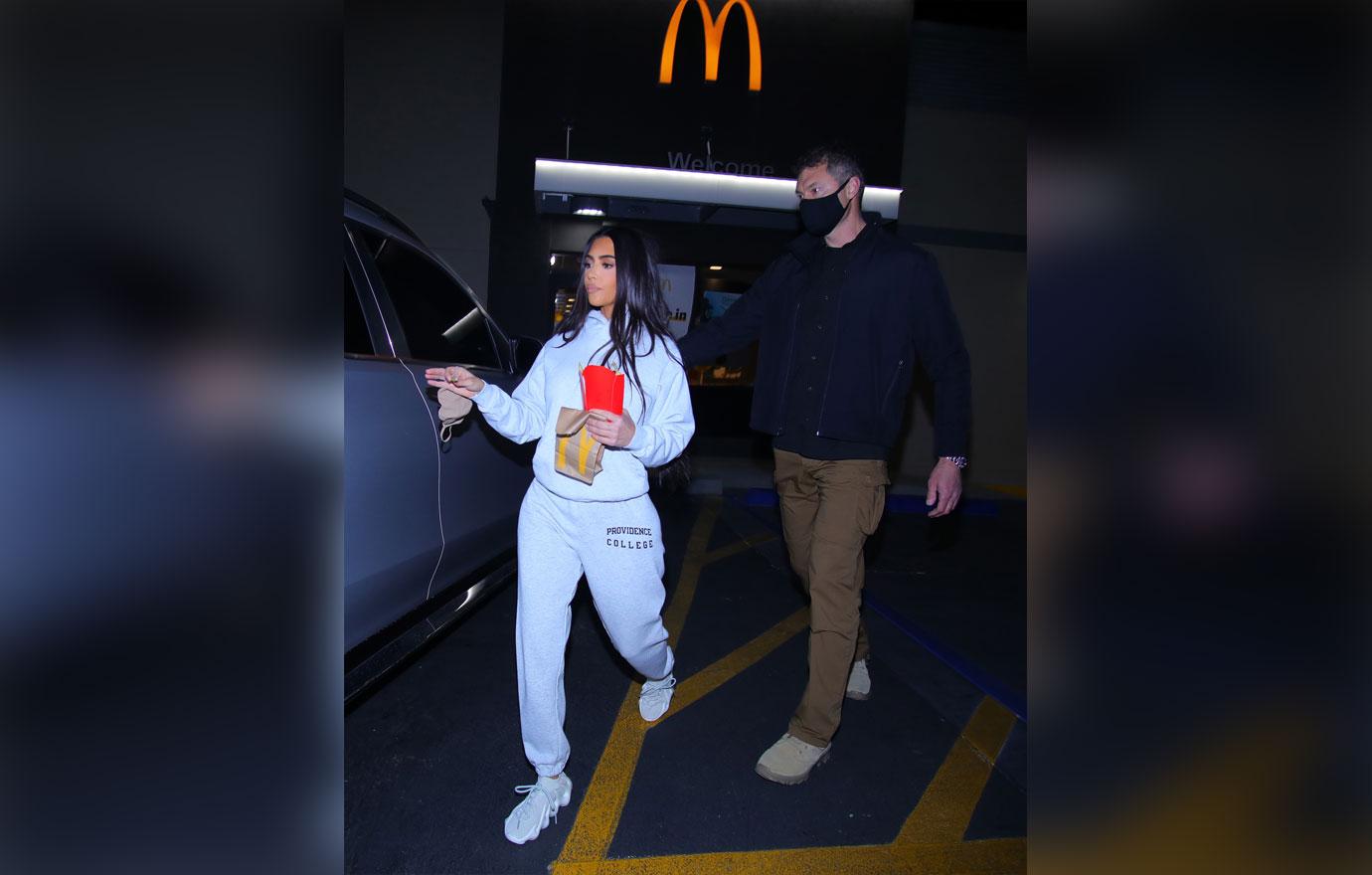 "A cheat meal allows me to enjoy food without feeling like I'm overindulging. My trainer, Mel [Alcantara], instructs that you should schedule a cheat meal about once every 10 days. This way you won't lose any of the progress you've made at the gym," she added. "When you do them too often, your body's hormones are thrown off. Your testosterone, which is a muscle-making and fat-loss hormone, can change if you're eating too many calories, which can make you gain weight. You can still enjoy your favorite food, as long as you get back on track the next day."