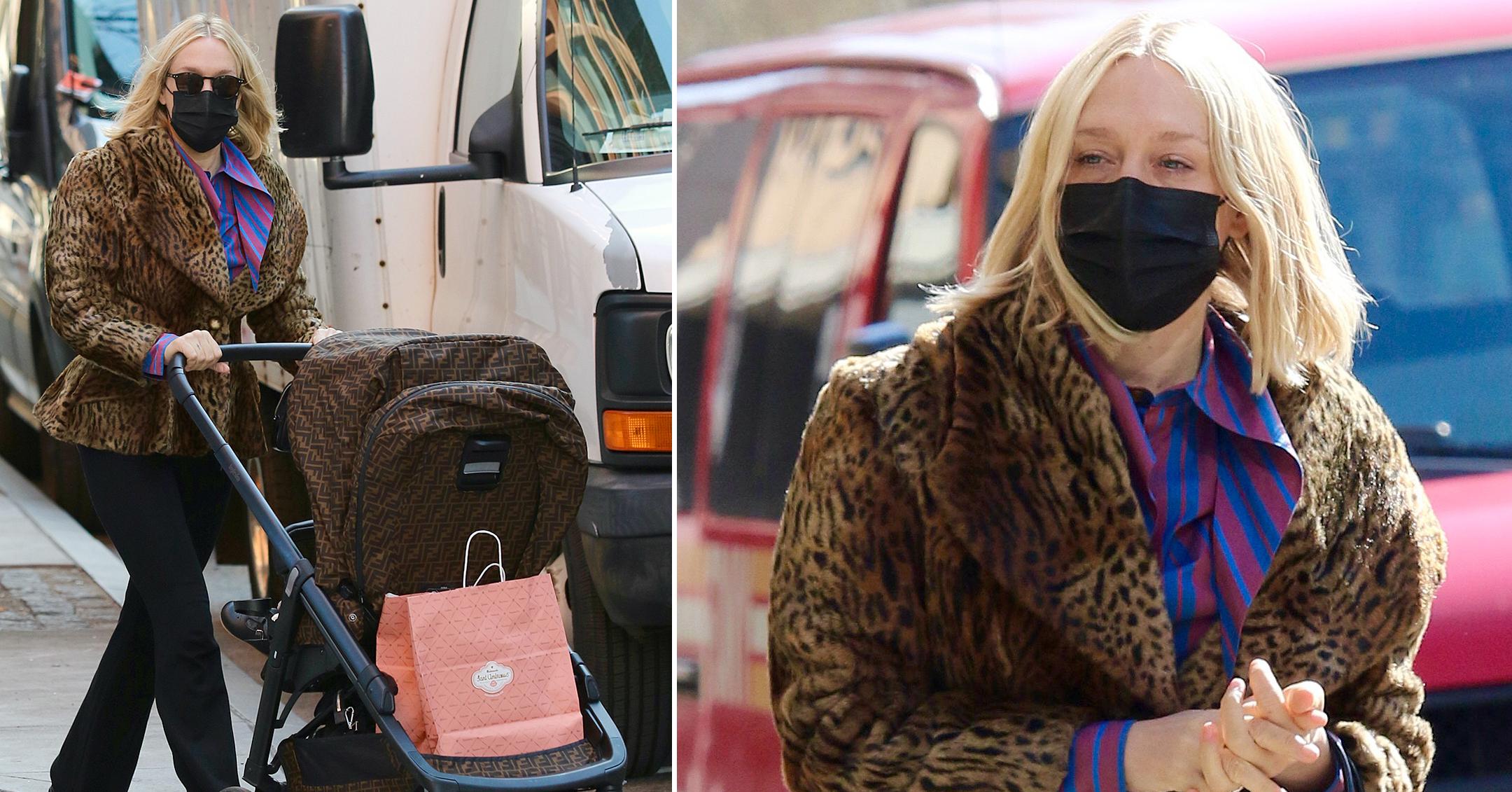 Protecting Her Cub! Chloë Sevigny Keeps Warm In a Leopard Print Coat While Out With Baby Boy Vanja — Photos
One cool cat! On March 29, Chloë Sevigny and her husband, Siniša Mačković, stepped out in downtown Manhattan with their son, Vanja, to grab some ice cream.
The actress kept warm in an animal print coat while pushing around her soon-to-be 1-year-old tot in a designer stroller.
Article continues below advertisement
Scroll down to see more photos from her day!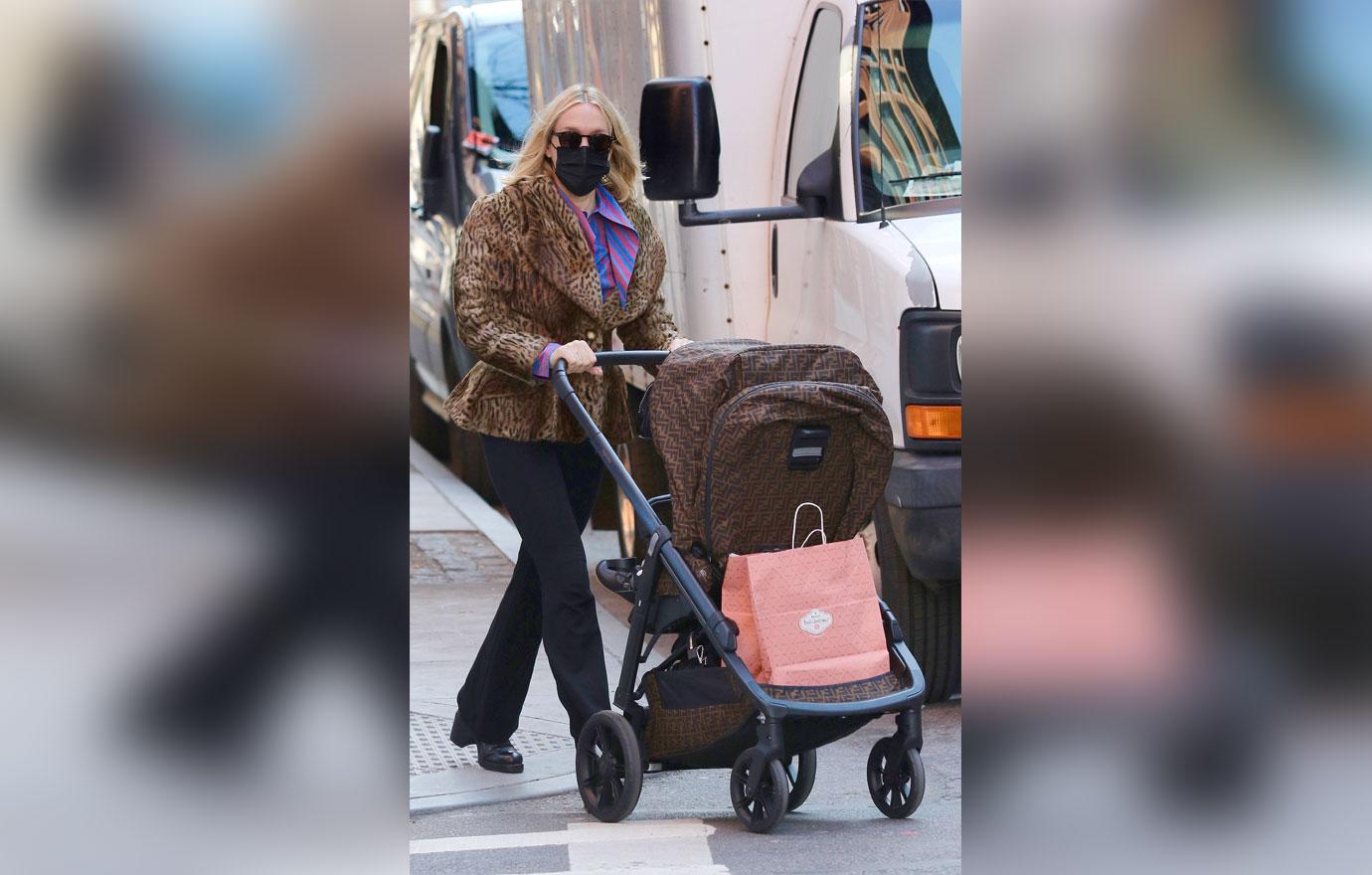 Only the best for baby! The American Horror Story star kept her son, who turns 1 on May 2, comfy in a Fendi stroller, which costs well over $1,000.

Though she's now OK with going outside safely, she told W magazine that during the earlier months of the pandemic, she was "overly protective as far as venturing into the outside world. I would say that my neuroses around that have really amped up because of the small child."
Article continues below advertisement
Mix and match! The actress paired her fuzzy leopard coat with a red and blue vertical striped shirt, in addition to black flared pants.

Sevigny is currently in town to shoot for the second season of Netflix's dramedy Russian Doll. While filming for her last TV role, We Are Who We Are, in Italy, she tried to keep her pregnancy a secret for as long as possible.
"It was a little awkward. I love going out with the crew and the cast and having drinks, but I was very tired all the time," she confessed. "I wasn't so sick, but I did have other, hormonal side effects. Navigating that was tricky."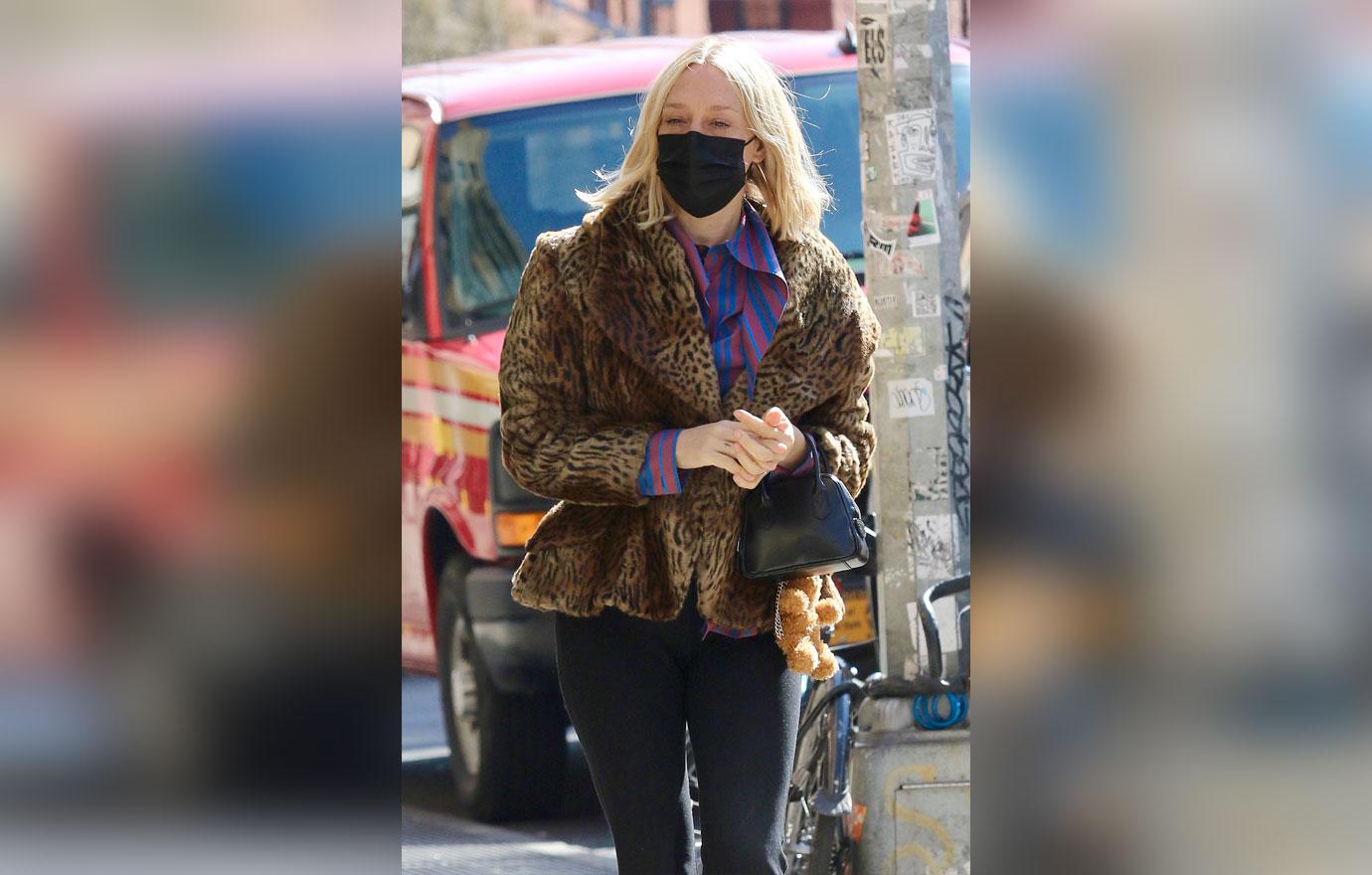 A close-up shot revealed Sevigny had a small stuffed animal clipped to her bag.

"It's funny because — and this is weird to say —I always thought I'd have a girl. I just felt like it would be, I don't want to say easier, but that I would have more in common," she revealed of becoming a mom. "I'm a big girly girl and I'd love to have a tea party. I hope to God he wants to have a tea party!"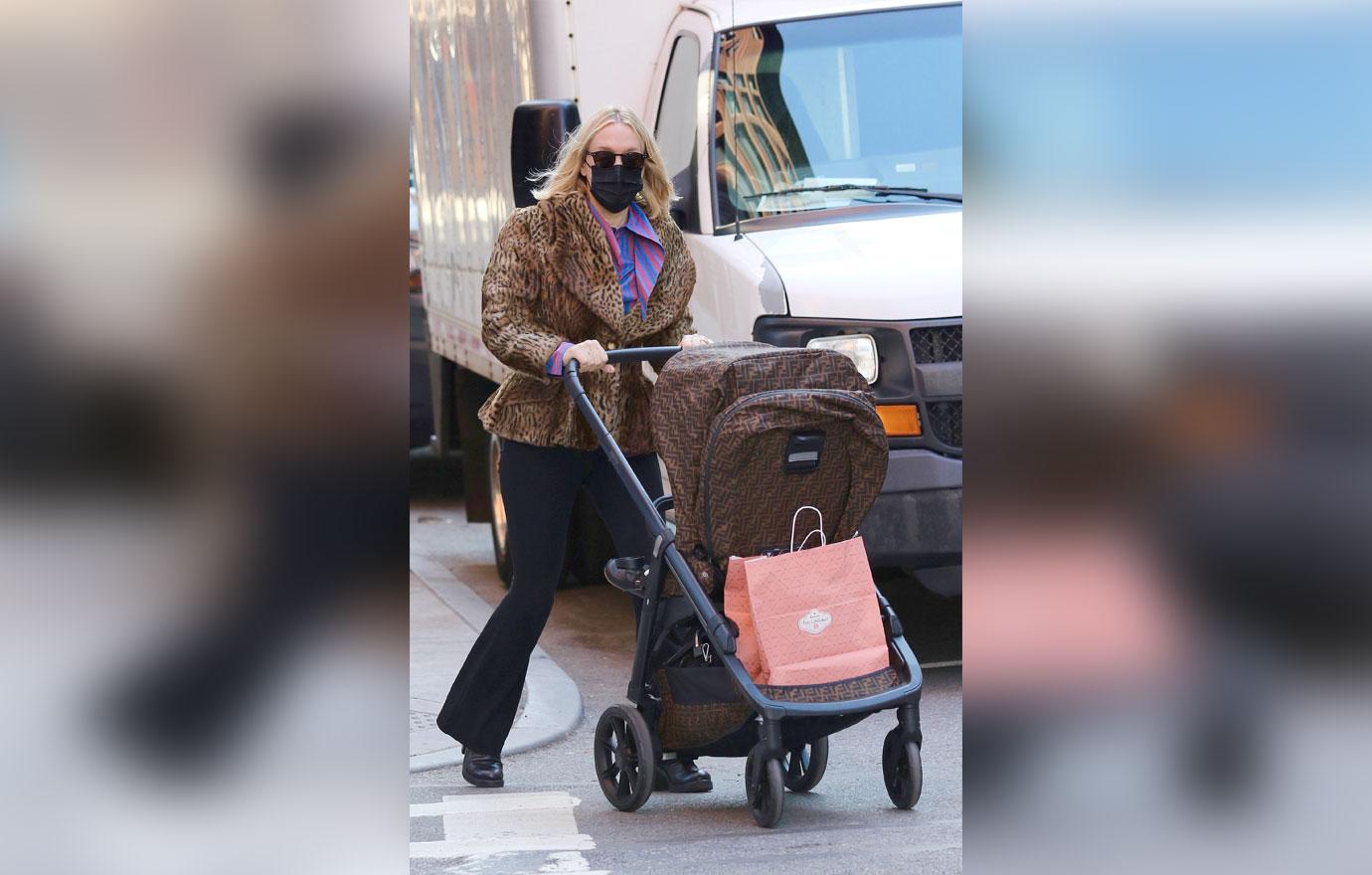 The private star covered up with a face mask and sunglasses, but it looks like the paparazzi still managed to find her!
On March 9, Sevigny celebrated her and her hubby's first wedding anniversary, posting an unseen photo from their union, which took place at NYC's City Hall.

The blonde beauty, who was pregnant at the nuptials, showed off her eclectic style by wearing a knee-length black dress, along with a sheer white veil and black heeled boots.