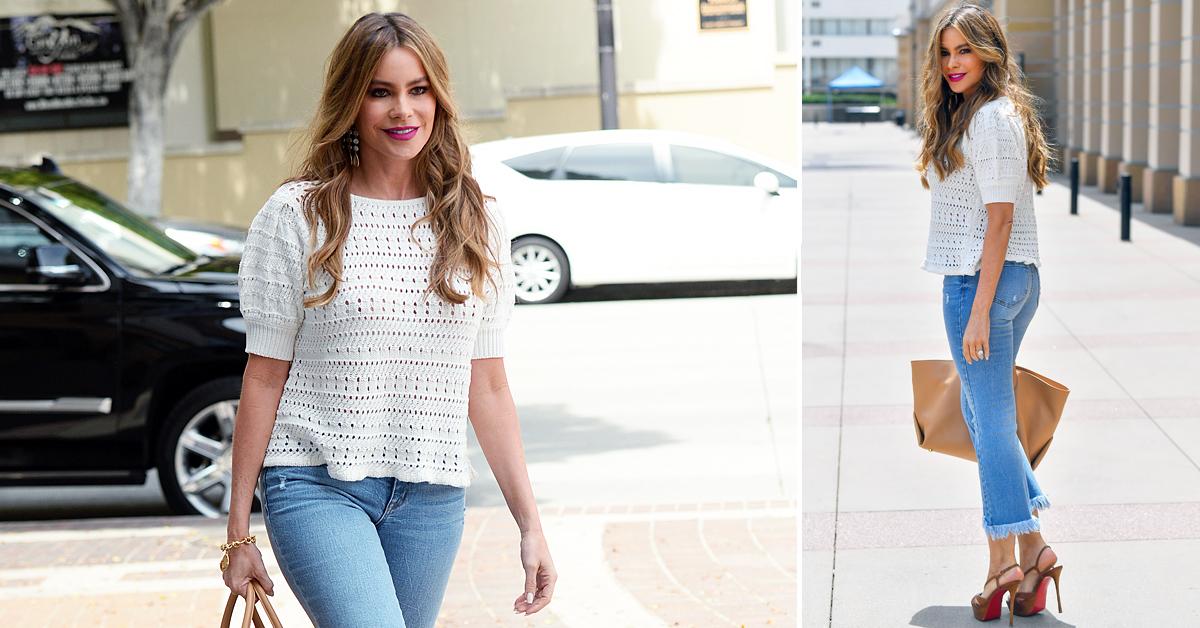 Sofia Vergara Keeps It Simple By Wearing White T-Shirt & Jeans As She Arrives On The Set Of 'America's Got Talent' — Pics
Actress Sofia Vergara kept her outfit casual and simple when she arrived on the set of America's Got Talent on Sunday, April 11.
The Hollywood star wore a white T-shirt with some cutouts in addition to light jeans and brown wedges.
Article continues below advertisement
Scroll through the gallery below to see more of her look!
Article continues below advertisement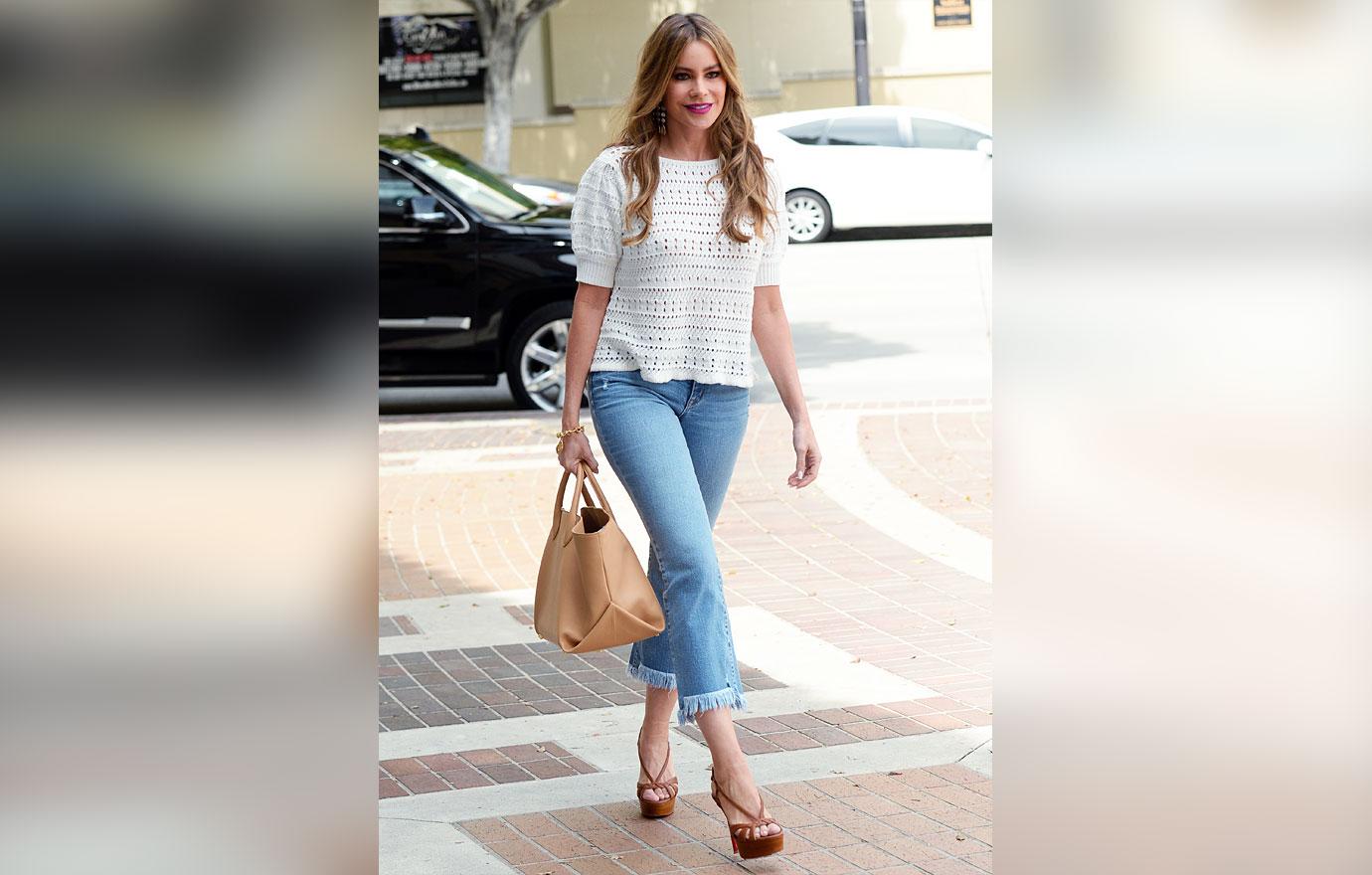 The Modern Family alum accessorized with a brown bag when she got to work.
That same day, her coworker Heidi Klum wore a bright green blazer on the lot.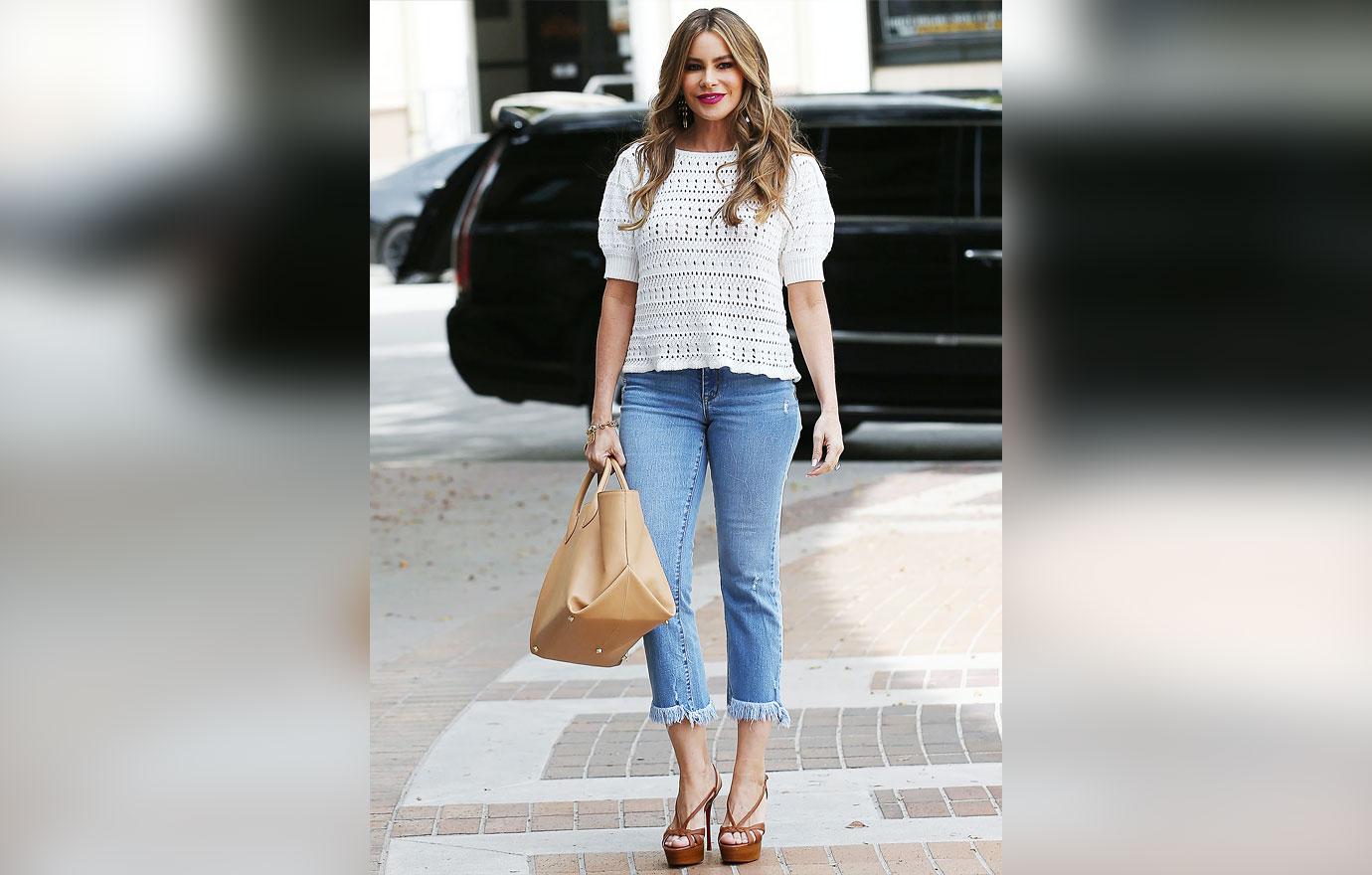 "Season 16 is coming!!🎉🎉🎉," the brunette beauty captioned a boomerang of herself with Klum and Howie Mandel on April 12.
"And we r ready for tonight!🎈," she said in another clip.
Article continues below advertisement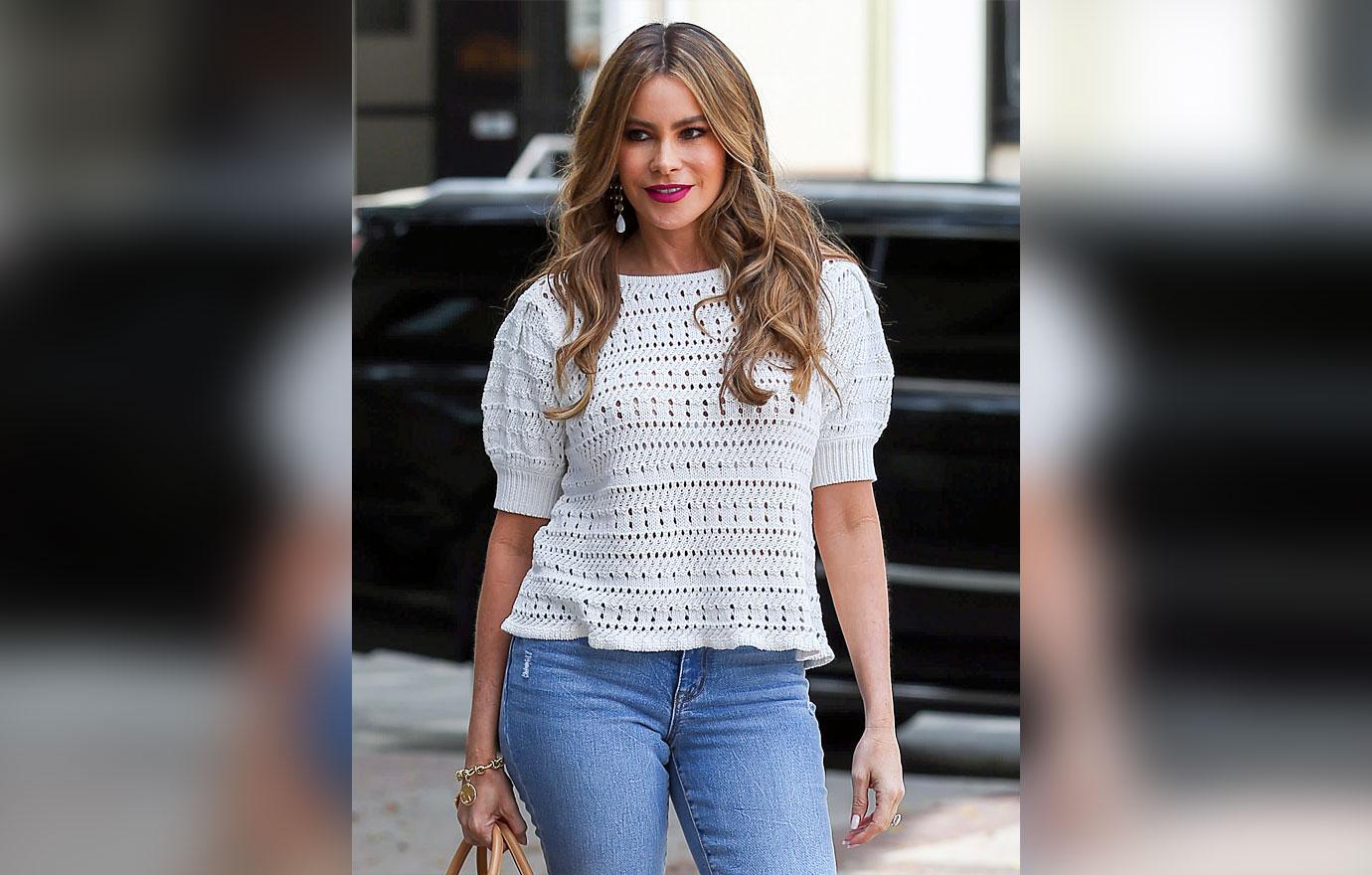 On April 9, Vergara revealed she was back on set with Klum.
"Back to work! Back to powdering!💄💄💄," she shared a video of herself with the model.
"It's been a little hard to get it for me because every time something happens. Something like a pandemic, Simon's gigantic accident, but I've had a great time," she previously shared of how she has been adjusting to starring in the television series.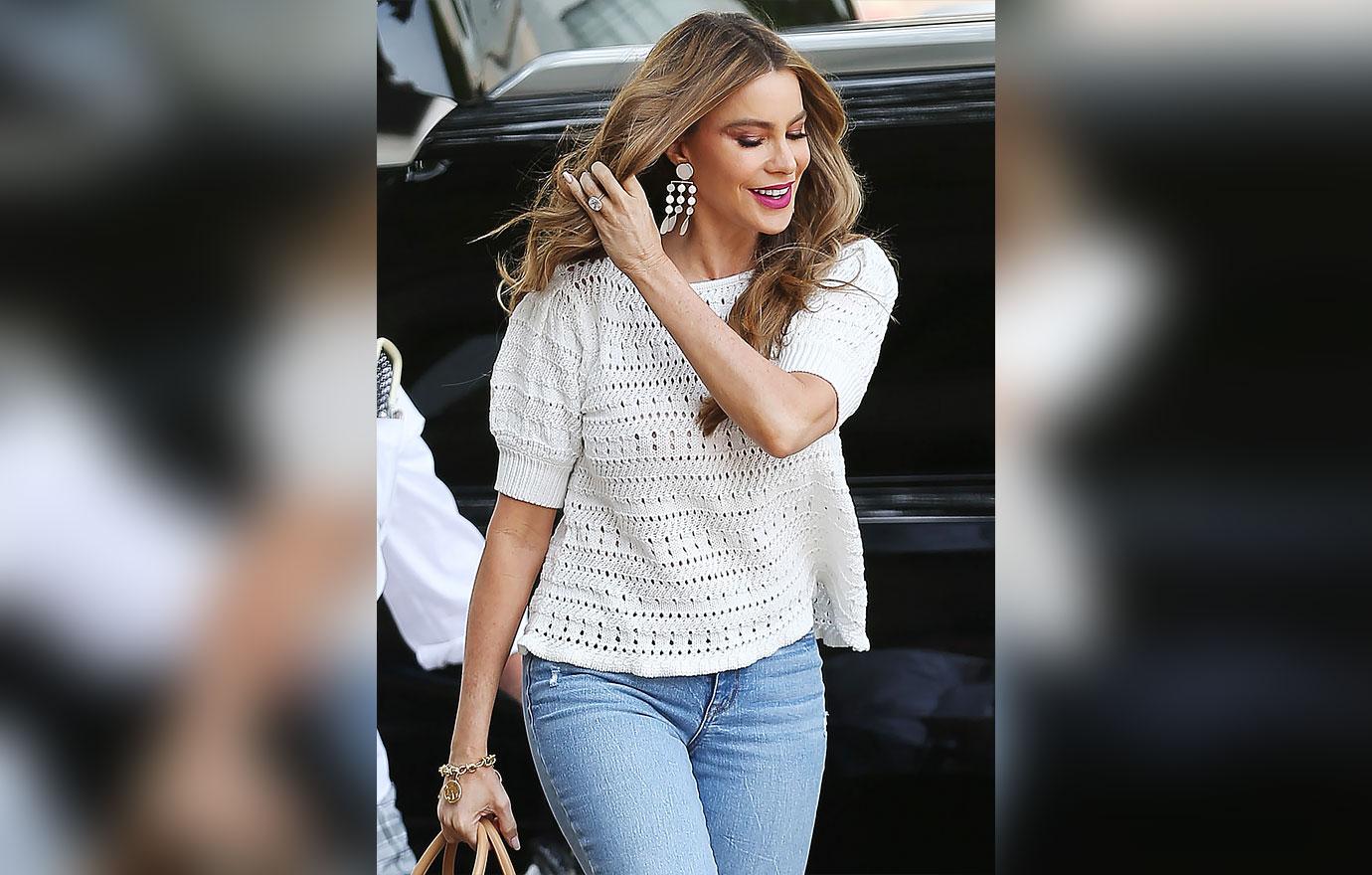 Whip that hair, girl! Vergara isn't the only one who is excited to be reunited with her costars, which includes Klum, Mandel and Simon Cowell.
"It's so exciting to be back, honestly it's so exciting to be anywhere. It's so exciting just to be out of the house," Mandel said about the new season.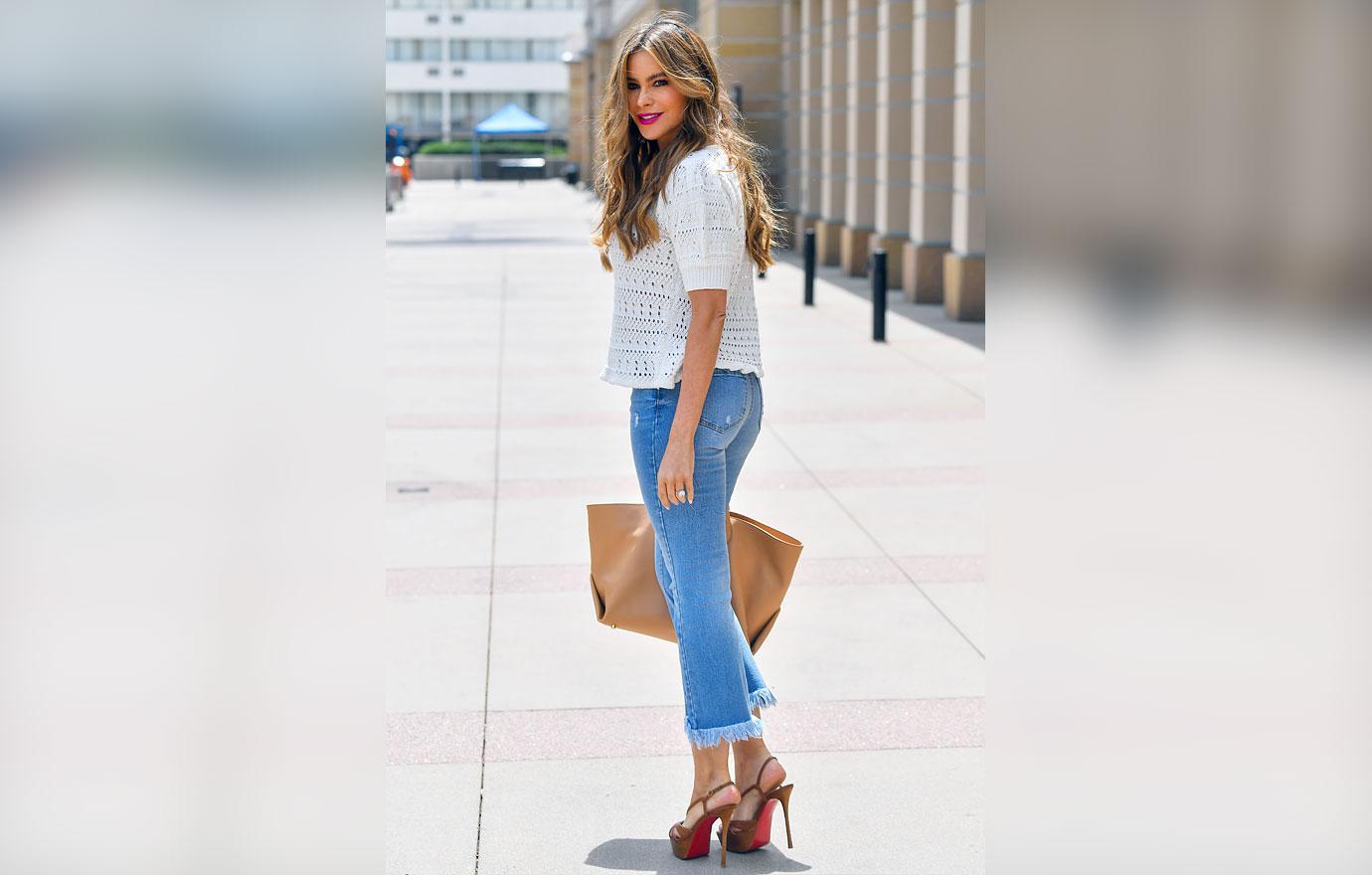 Model behavior! Vergara took a second to pose for the camera.
"They're different worlds, completely different. It's entertaining but it's very different. You're learning lines when you have a TV show. Here, you're judging people. You have an audience, which I didn't have before in Modern Family. It's different, but it's fun," she said of latest gig.
She added, "I got a little nervous because I thought, 'What am I going to judge? I don't know anything about anything. I mean I'm not an expert on anything. How am I going to do this and be a good judge?' I was thinking of how different it is going to be now. It's new people. 'Am I going to like them? Is it going to be fun?' Then I realized, 'You know what, this show you don't have to be an expert on anything. You just have to say what you think.'"