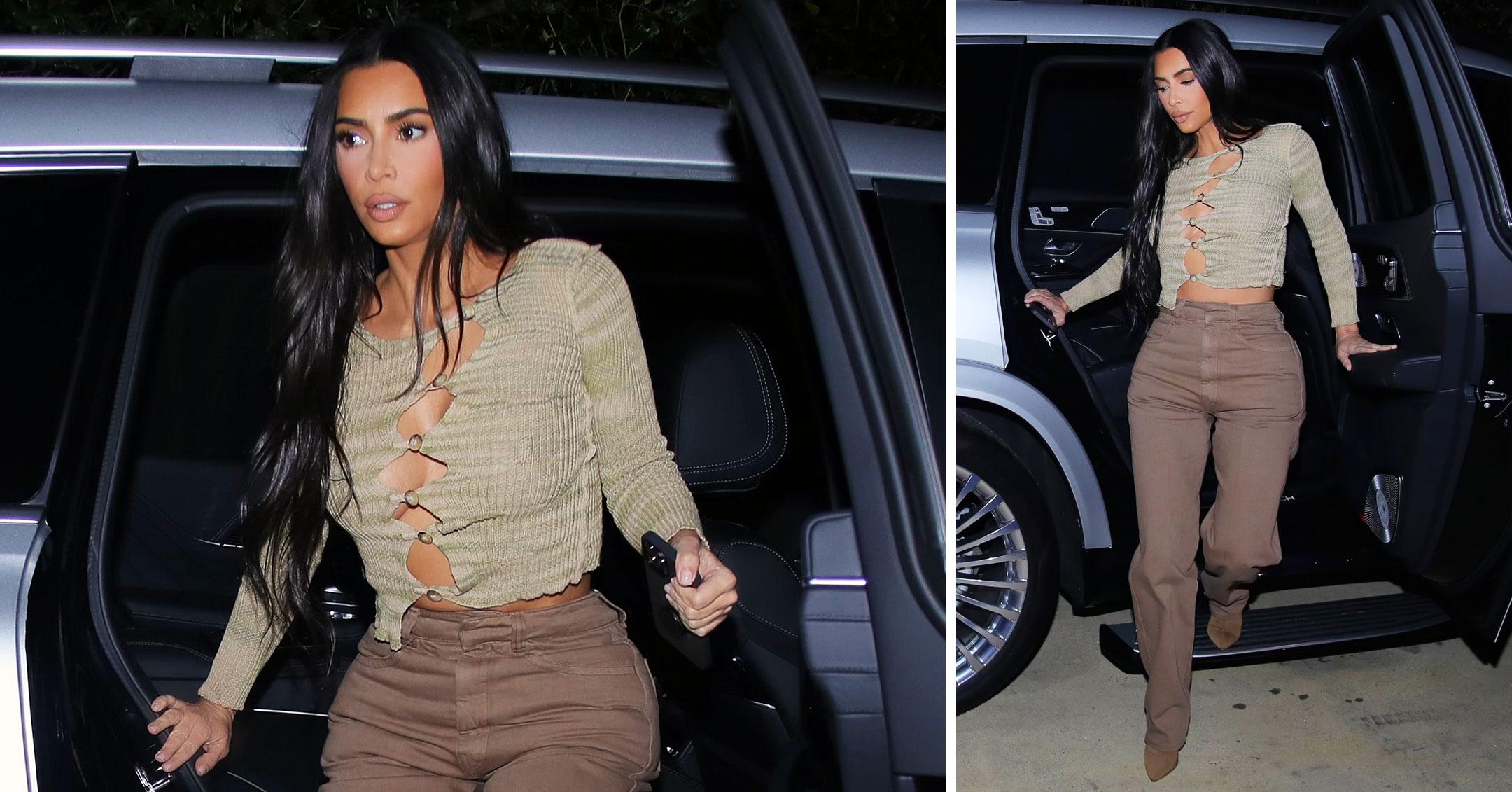 Newly Crowned Billionaire Kim Kardashian Makes A Fashion Statement With Her Shredded Shirt — Photos
Kim Kardashian is always making a fashion statement! The reality star — who was declared a billionaire by Forbes this week — decided to forgo her bra as she went out to dinner at La Scala in Beverly Hills, Calif.
Scroll through the gallery below to see the star's interesting look!
Article continues below advertisement
The 40-year-old wore a green shredded suit and brown pants as she got out of the car. Earlier this week, Kardashian surprised fans at the Skims pop-up shop at The Grove.
Article continues below advertisement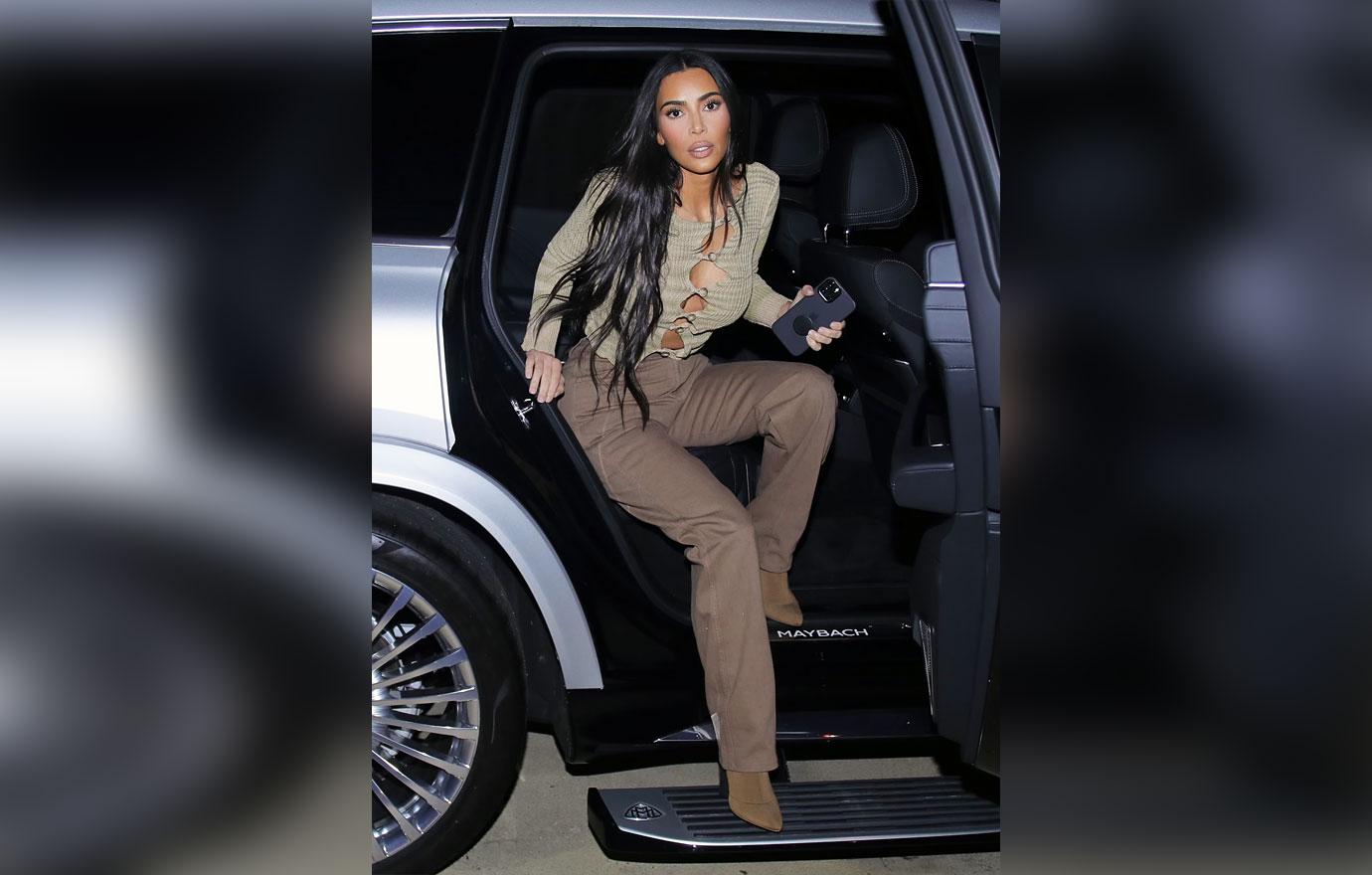 Before Kardashian — who recently filed a trademark for Skkn by Kim, featuring skincare, haircare and more — moves onto other projects, she is adamant that she wants to earn her law degree first.
"I want to finish that, before I connect with something else," she revealed.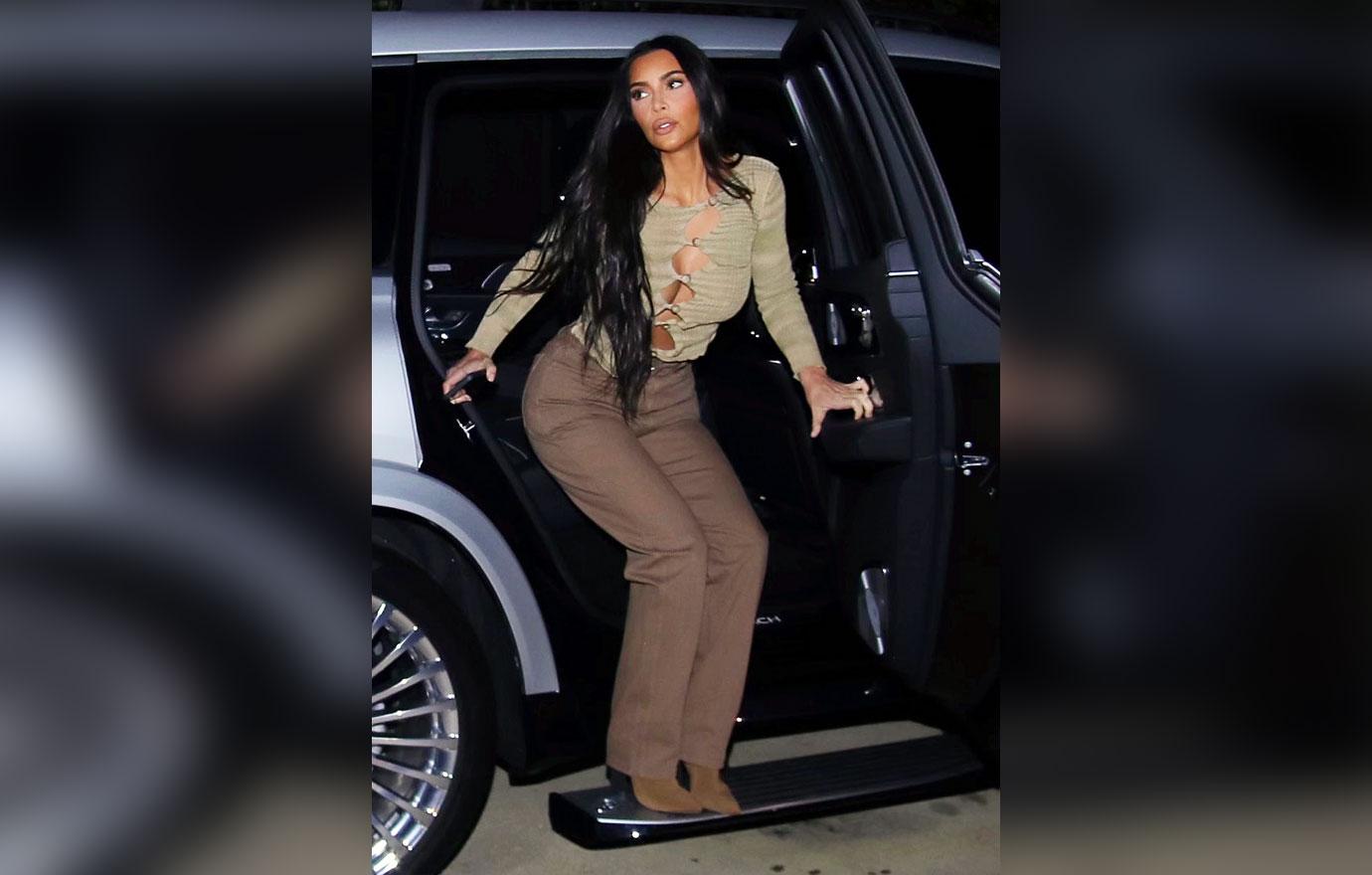 Kardashian has visited the White House over the years and has been focusing on conquering the law world.
"First year of law school, you have to cover three subjects: criminal law, torts, and contracts. To me, torts is the most confusing, contracts the most boring, and crim law I can do in my sleep," she previously revealed. "Took my first test, I got a 100. Super easy for me. The reading is what really gets me. It's so time-consuming. The concepts I grasp in two seconds."
Article continues below advertisement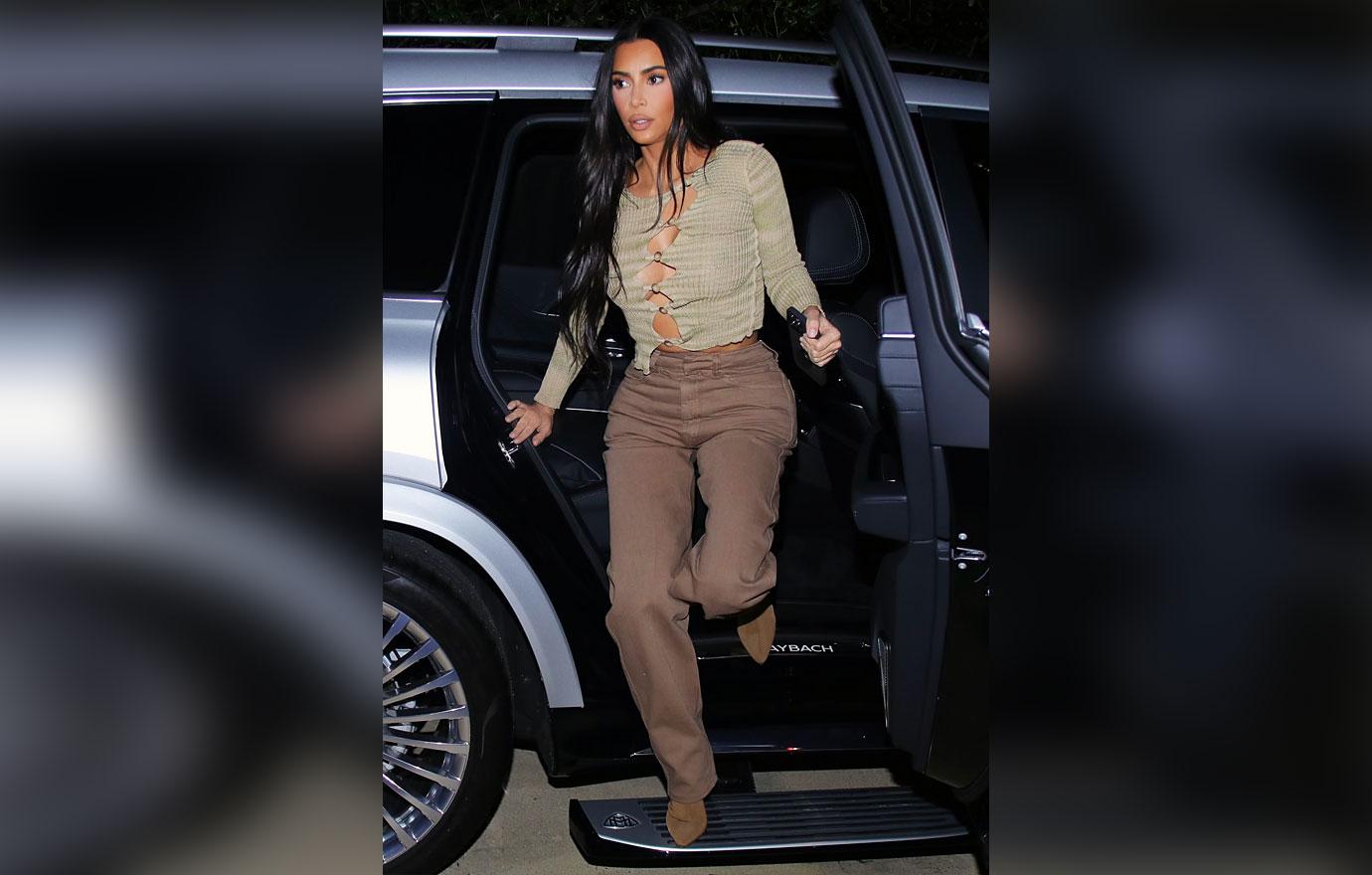 For now, the brunette babe is looking forward to the pop-up shop — which opened on April 6 and will close on May 7 — taking off.
"We obviously want new customers, all the way," she said. "I love the idea that you can see this and not quite know what it is and just check it out."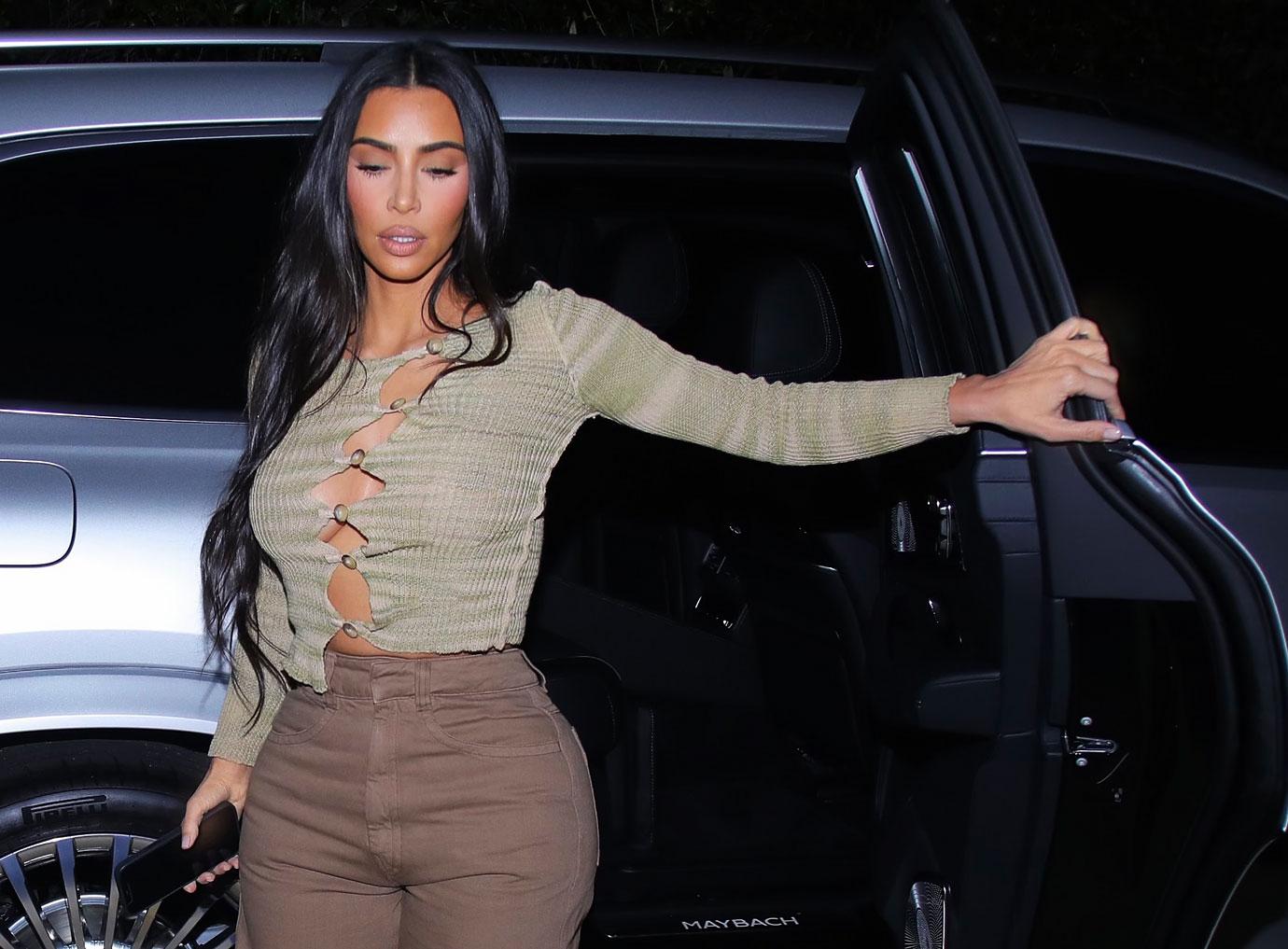 "I knew it would do well because I'd never seen anything like it before, but we've restocked it 10 times now," she said of her Skims Cozy line. "We just keep adding different colors and we always sell out."
"Lounge and casual was planned, it was coming out, maybe it would have been a smaller drop or less frequent but the pandemic hit and it was just selling out like crazy," she added.