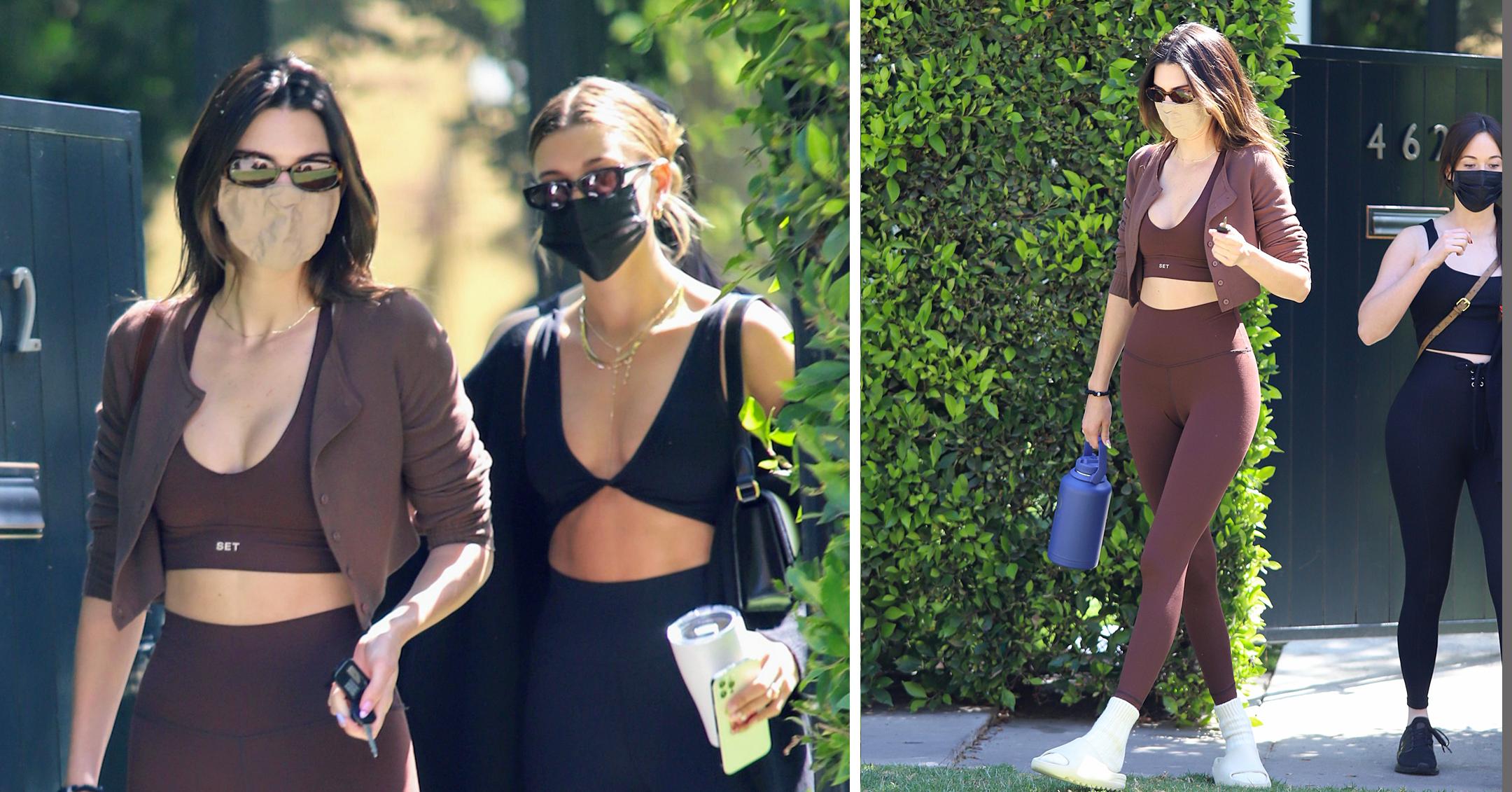 Friends Who Work Out Together, Stay Together! Kendall Jenner & Hailey Baldwin Show Off Their Envious Abs While Wearing Athleisure Sets — Photos
Kendall Jenner and Hailey Baldwin are rockstars in the modeling world, so it's no wonder the two were spotted working on their fit physiques on Wednesday, April 7.
The two looked like twins while walking down the street in their athleisure wear.
Article continues below advertisement
Scroll through the gallery below to see photos of their outing!
Article continues below advertisement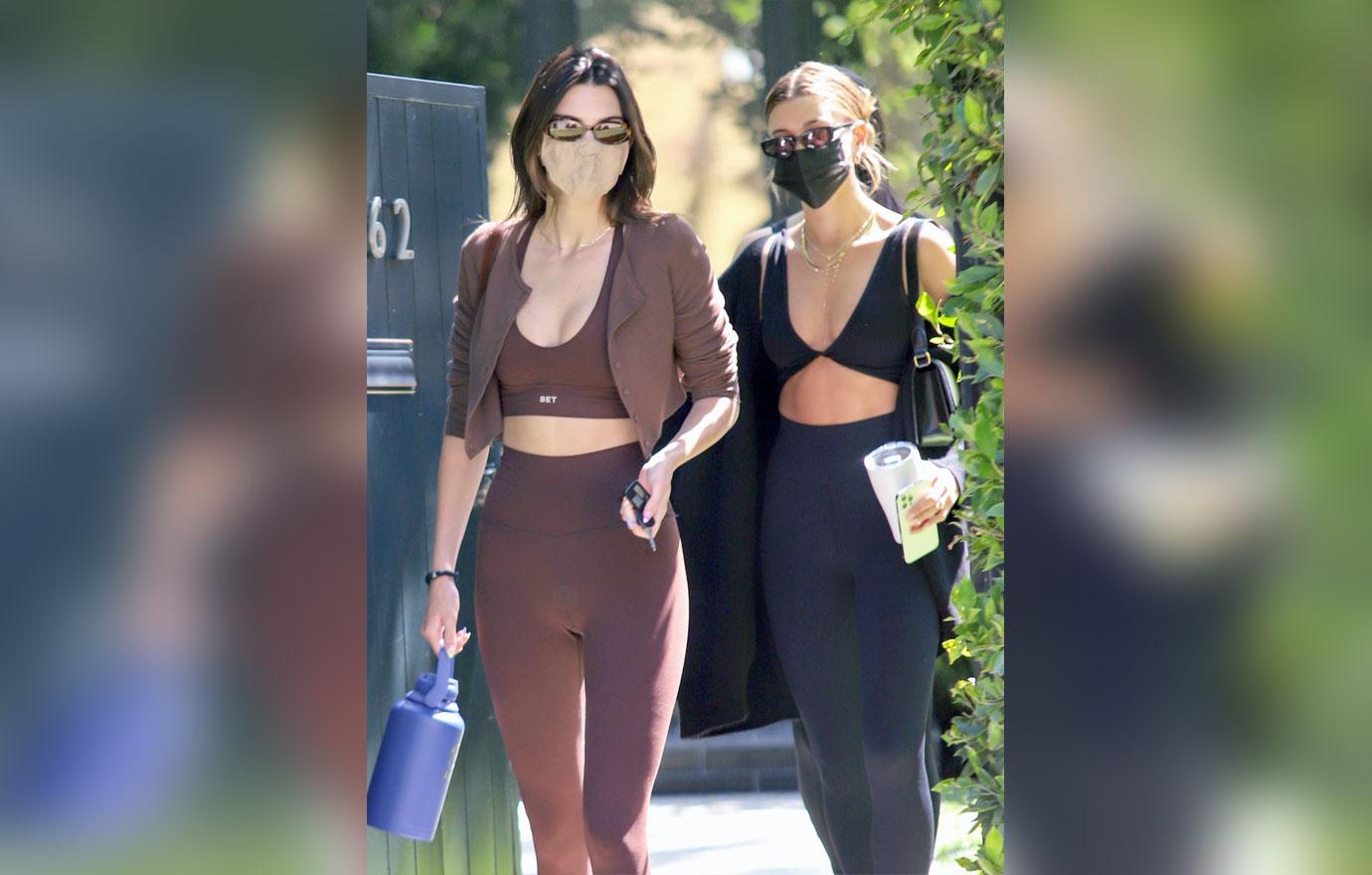 The reality star flaunted her toned tummy by wearing a brown jacket, sports bra and matching leggings. For her part, the blonde babe wore a black sports bra with black leggings and a black face mask.
The two also donned sunglasses and had water bottles in their hands on their walk.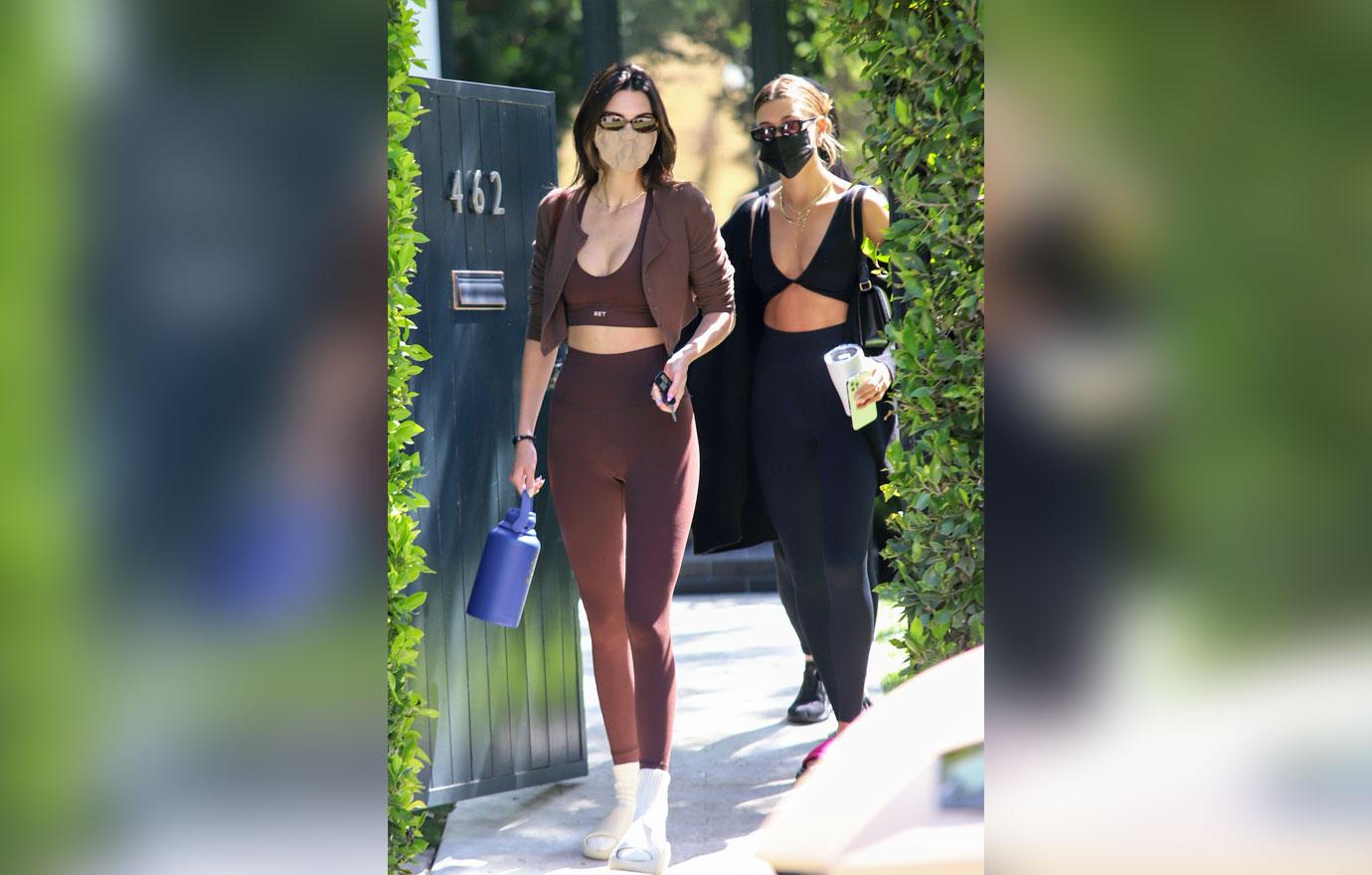 Jenner, 25, has been working on her fitness lately! Just a few weeks ago, she was spotted wearing a green outfit after her workout.
"I prefer to work out in the morning," the reality star previously shared about her routine. "To stay toned, I do a lot of ab work with my trainer, Gunnar Peterson, and occasionally I'll take a kickboxing class."
Article continues below advertisement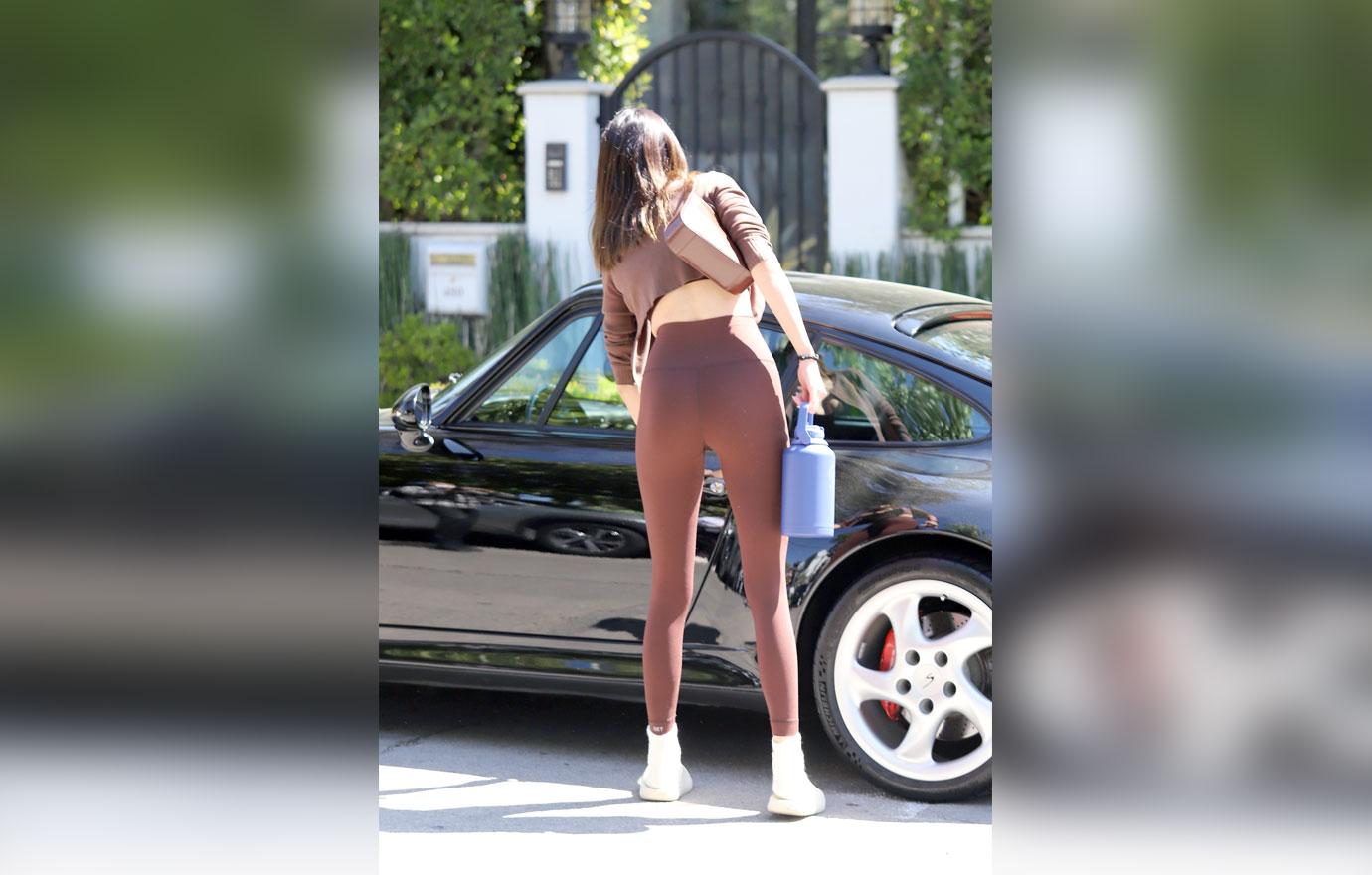 Bye! Jenner left her pal and got in her snazzy black car.
"I used to be a ballet dancer, so I enjoy those types of workouts," Baldwin, 24, has said of how she likes to work up a sweat.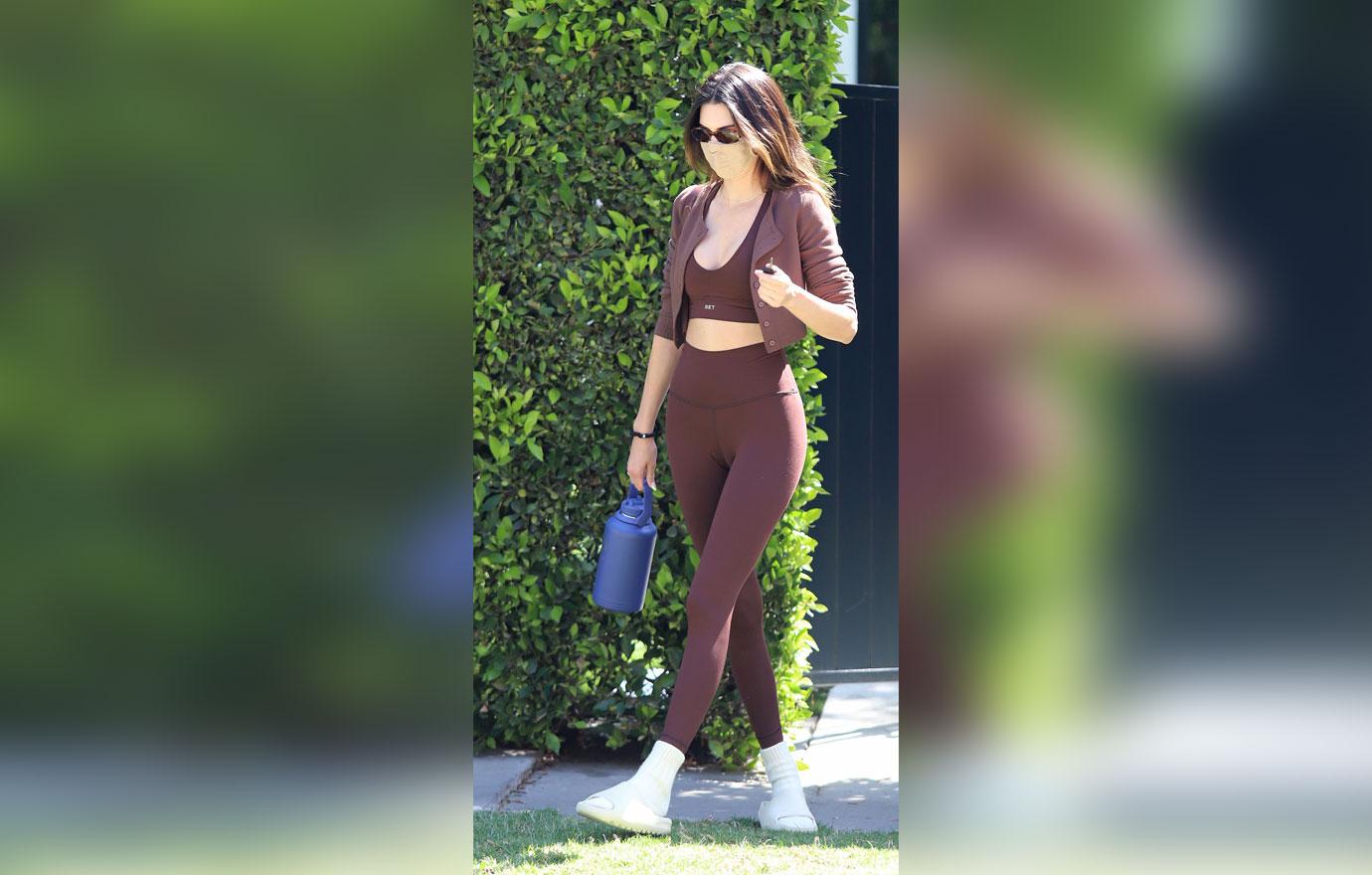 "I do eat really healthy. A lot of vegetables and fish, not much meat, minimal dairy. I just feel better when I eat that way," Baldwin has said of her eating habits.
"Most of the time lunch is really quick. "I typically eat lean chicken and brown rice, and am always snacking on raw veggies with dip and hummus," Jenner said of her favorite things to nosh on.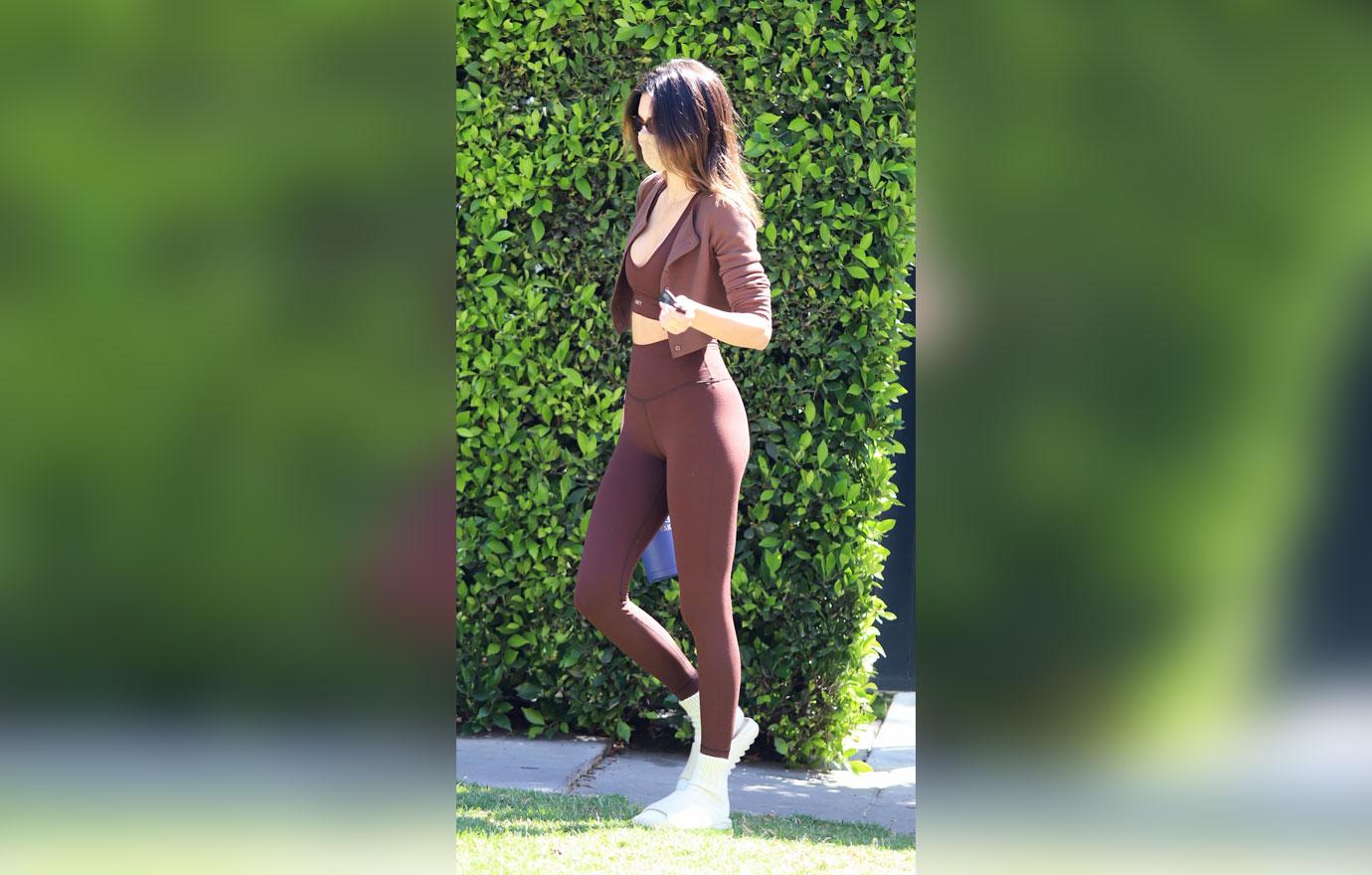 However, the TV personality isn't afraid to indulge once in a while.
"I'm also obsessed with frozen yogurt," she shared. "I could eat it every day, but I aim for twice a week to treat myself."
"I have low blood sugar, so I definitely need things to keep me going (aka lots of food!)," she once wrote on her app. "Here's what will forever and always make my list: Twix, Justin's peanut butter, chips and guac, and hummus and carrots."