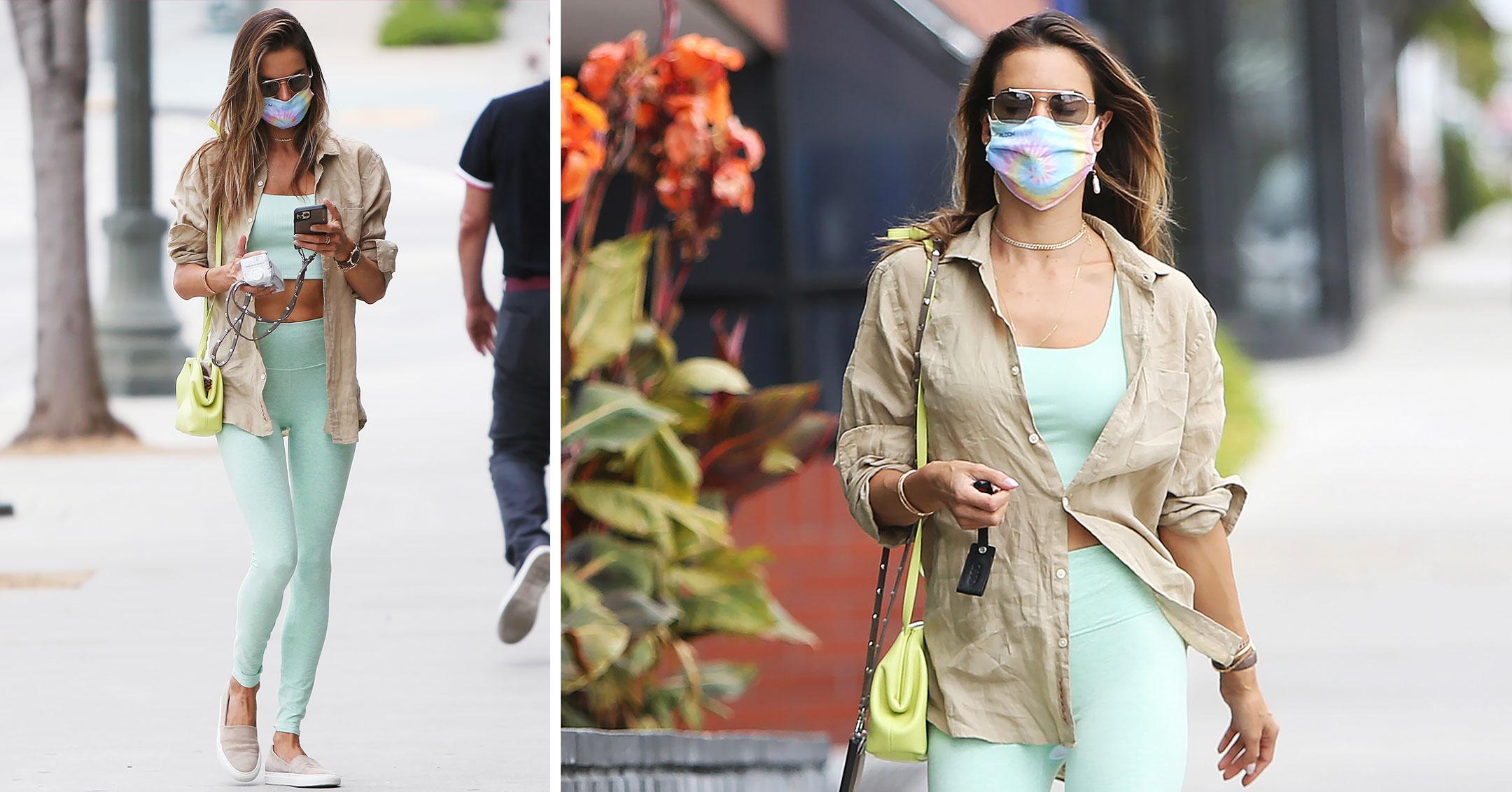 In Mint Condition! Alessandra Ambrosio's Pale Green Top & Matching Leggings Prove She's Ready For Spring
Pretty in pastel! On April 1, Alessandra Ambrosio was seen out running errands, and to no one's surprise, she looked flawless!

The star wore a perfect outfit for the weather, layering a long sleeved-shirt over a crop top.

Scroll down to see the star's comfy outfit.
Article continues below advertisement
So effortless! The brunette beauty, who seemed to be carrying boxed water, let her abs peek out from her matching mint green top and leggings. She also threw on an unbuttoned beige shirt.

She carried a lime green purse and wore a trendy tie-dye face mask.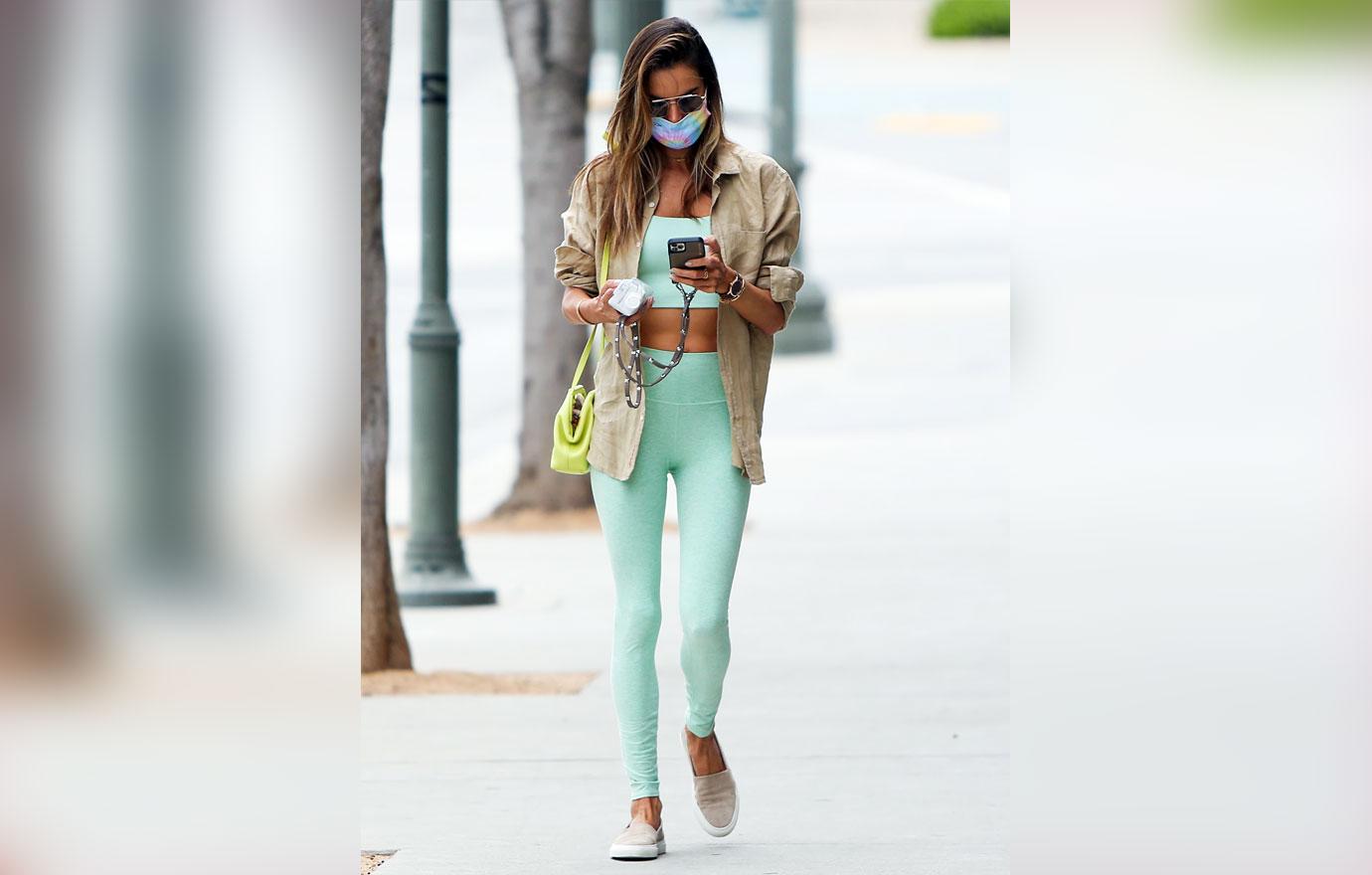 The mom-of-two accessorized with taupe slip-on sneakers, a watch and a pair of sunglasses. Her cell phone case also stood out thanks to its convenient studded strap.

Aside from Pilates classes, the Brazilian beauty makes sure to always get in her steps. "I just got a new big dog and she requires a lot of walks, so I take her on big hikes in L.A. and that keeps me fit," she shared.

When she's in her home country, she loves to play beach volleyball and go swimming.
Article continues below advertisement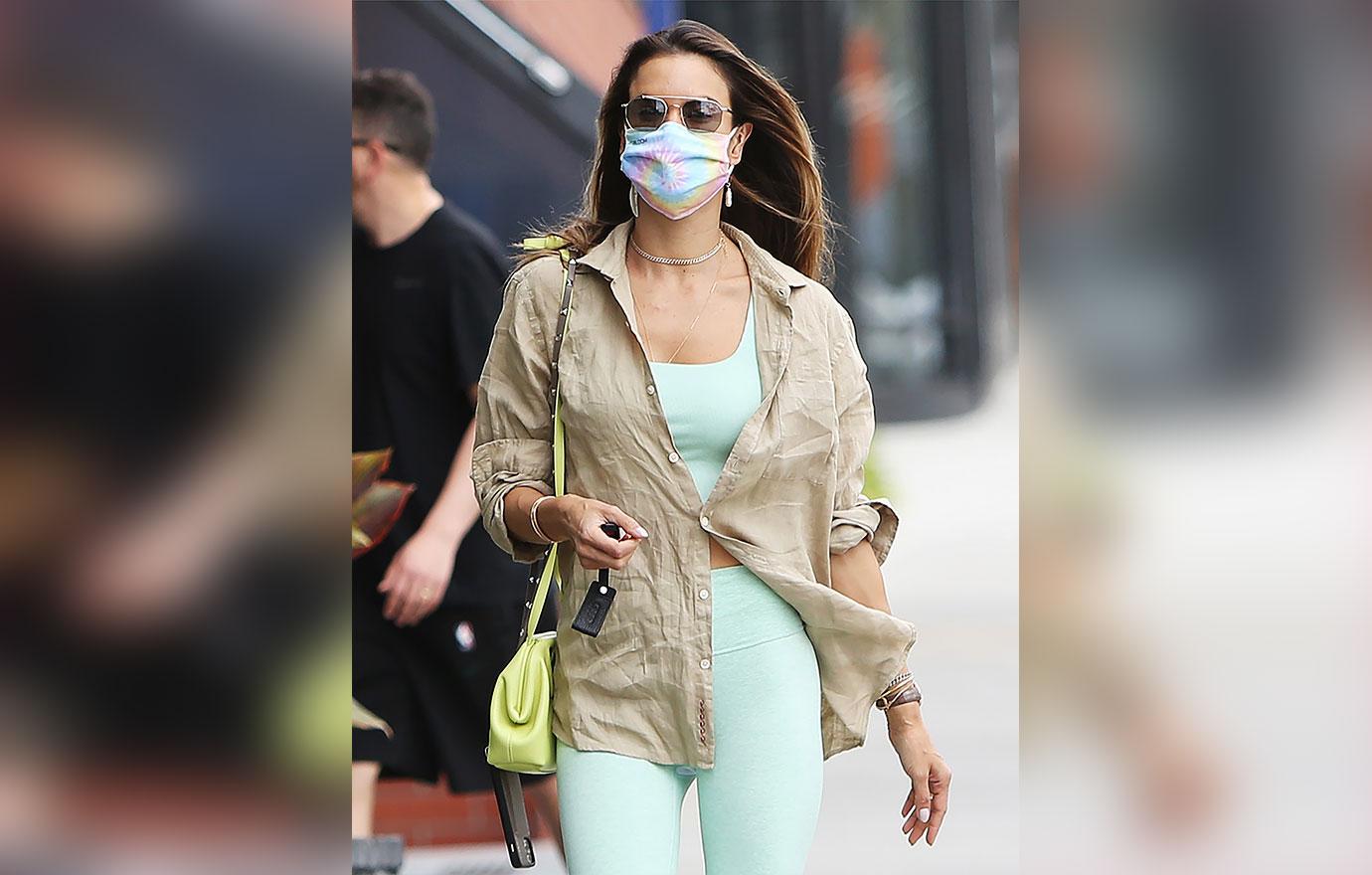 Just like the rest of us, the model didn't have time to iron out any creases in her top. A close-up shot also revealed she was wearing a few pieces of jewelry.

Though Ambrosio is keeping busy, she admitted she misses walking in the Victoria's Secret annual fashion show, which was canceled in 2019, and skipped over again in 2020.

"For us, it was like the beginning of Christmas," she said of the December event. "Because just before Christmas, there was the Victoria's Secret show."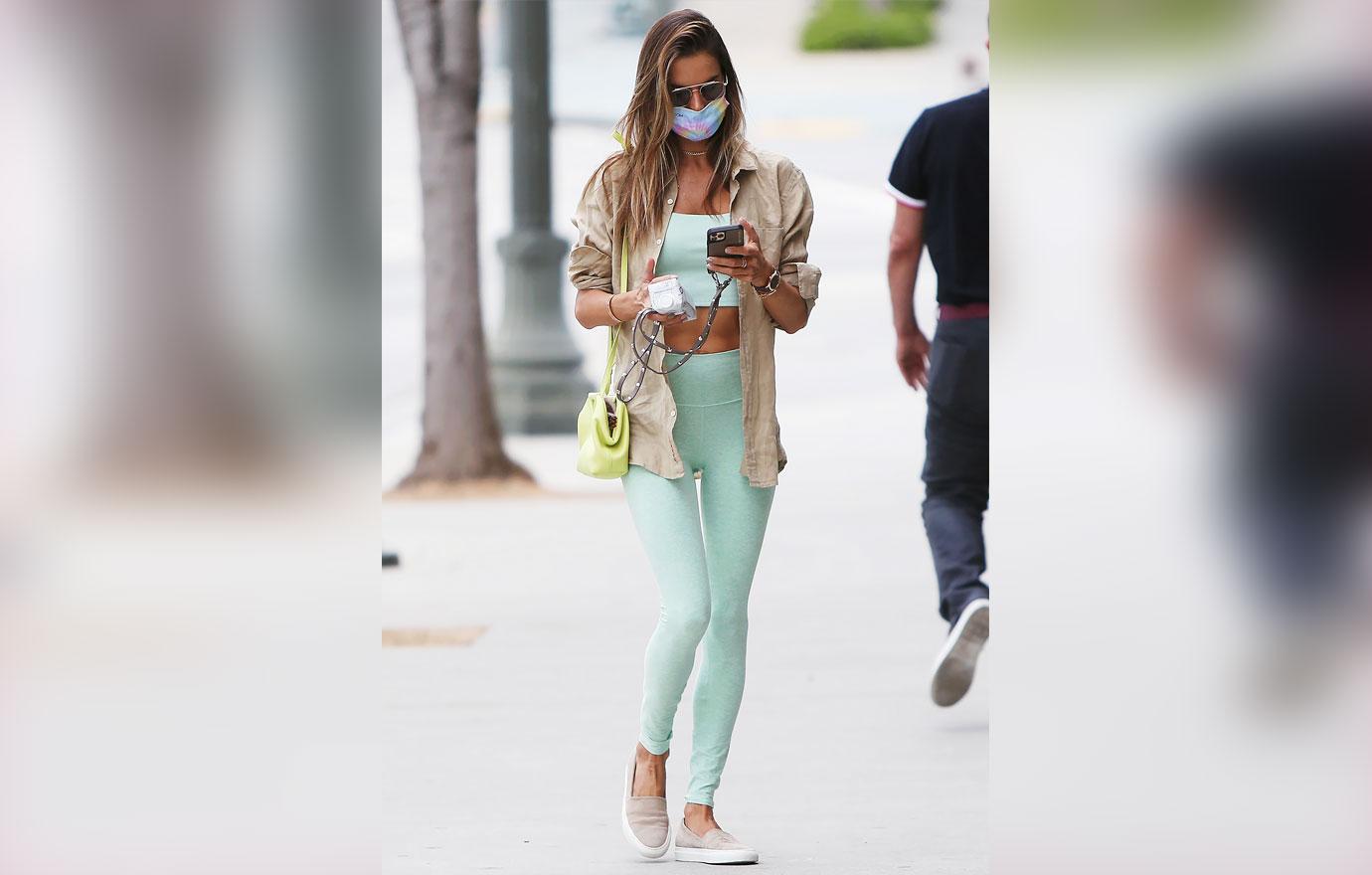 "When the show aired on TV, I used to gather all my friends and have a pajama party," she recalled of the exciting time. "It was always fun and very Christmas-y, so I'll miss that, for sure."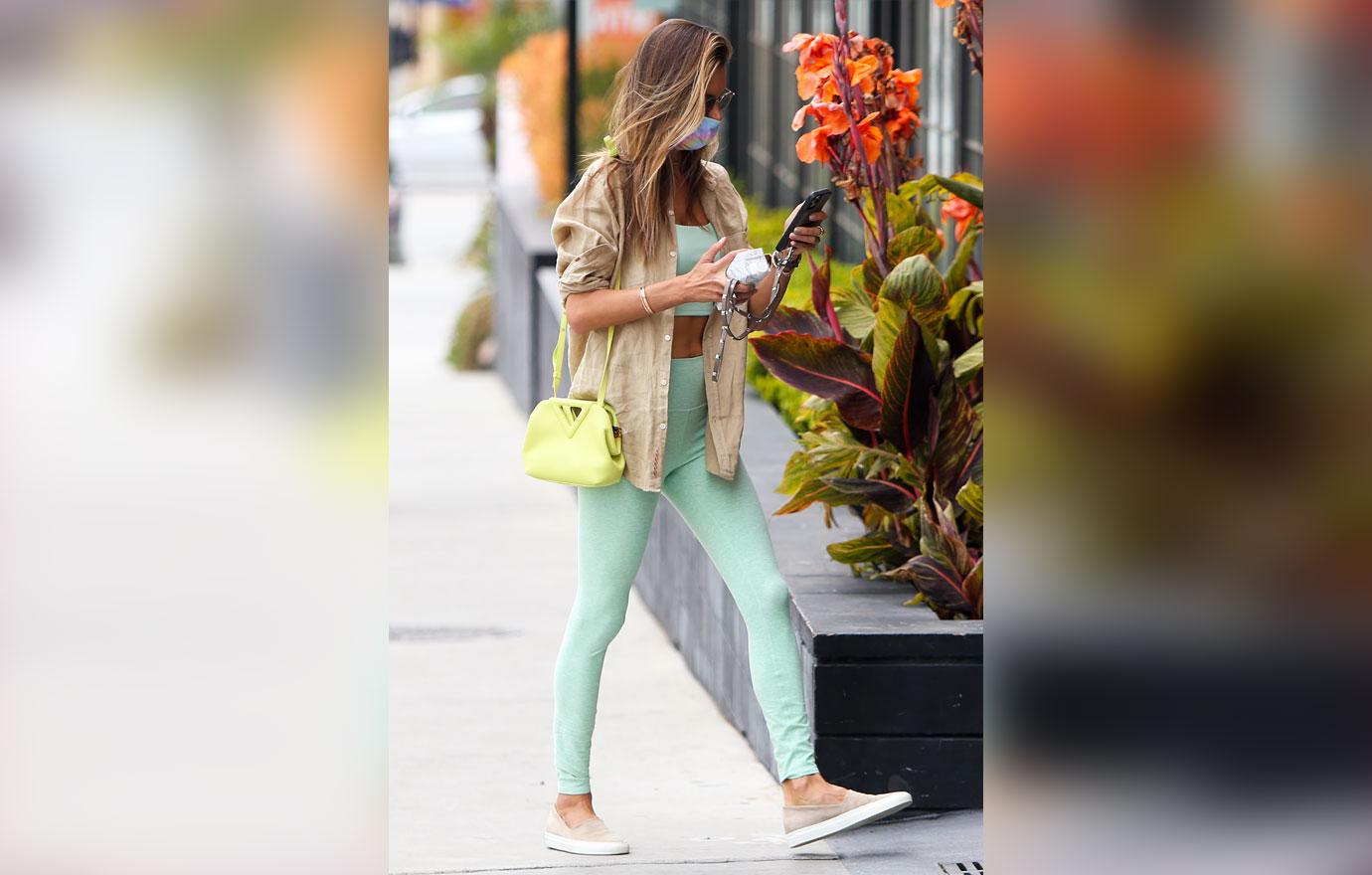 Despite her success in the industry, Ambrosio wants her 12-year-old daughter, Anja, to know that there's more to life than your appearance.
"Having a perfect body isn't everything. I want my daughter to be nice, have a good education and be disciplined," she shared. "That's what makes people like her. A perfect butt doesn't make an amazing person. It's about feeling confident."