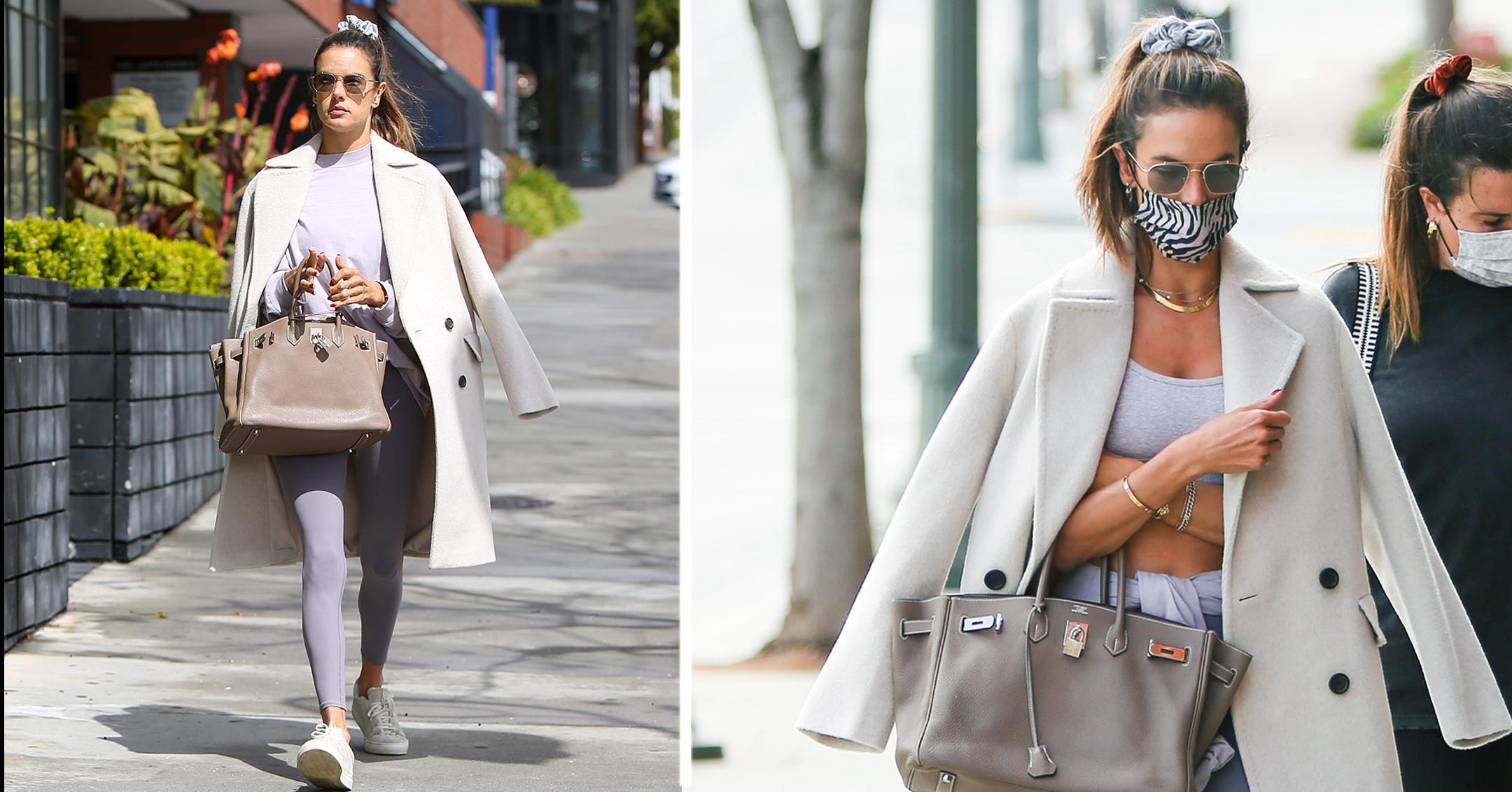 You'll Definitely Want To Steal Model Alessandra Ambrosio's Cute & Casual Athleisure Look — Photos
The world's her runway! On March 10, model Alessandra Ambrosio was seen out and about after taking a Pilates class in Los Angeles, Calif.
The star is known for her beauty as much as she is her impeccable style. In fact, the mom-of-two has even designed her own line, Alé by Alessandra. "I love fashion. It's in my blood," she gushed. "I always wanted to create my own brand … I wanted to do something that would make women feel good."
Scroll down to see the brunette babe's trendy athleisure look.
Article continues below advertisement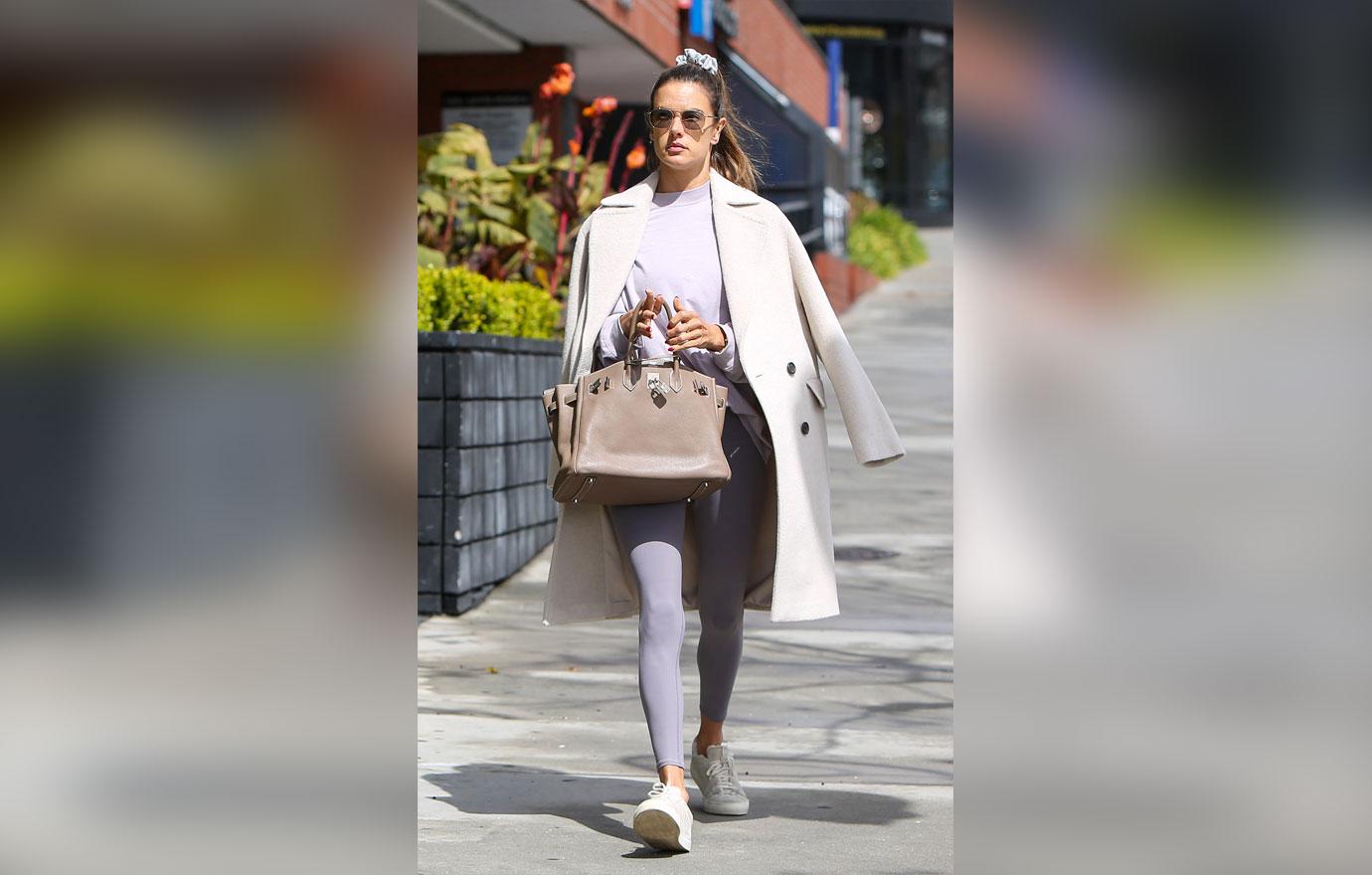 The designer pulled her hair back with a scrunchie and kept the sun out of her eyes with a chic pair of sunglasses. She topped off her ensemble with a peacoat, white sneakers and taupe designer bag.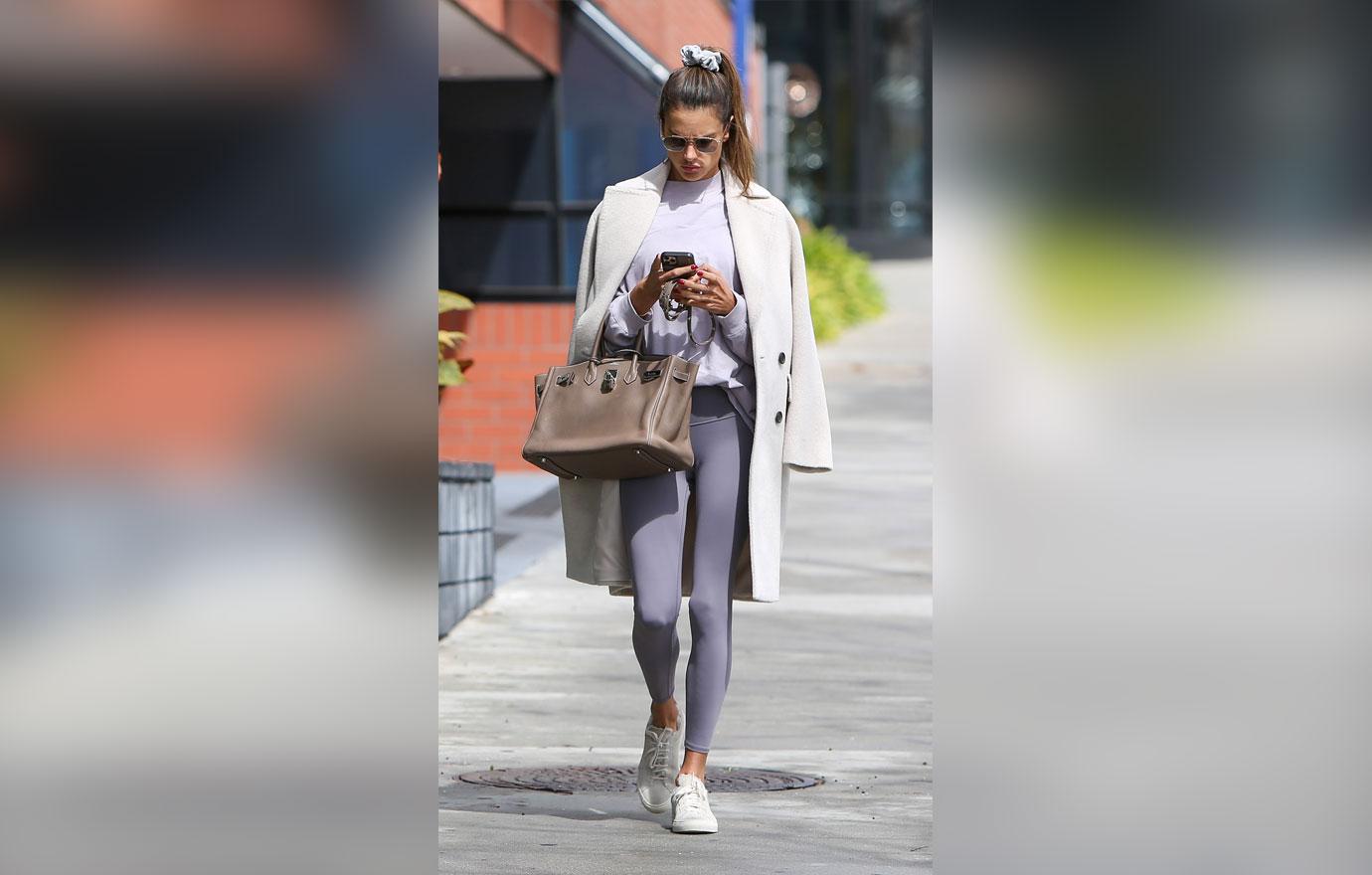 Ambrosio looked down at her phone while walking around. Though the model had just come from a workout class, she admitted that she doesn't enjoy breaking a sweat in the gym. "I hate cardio," she declared, noting that she would rather get her exercise quota in by going for hikes or "playing volleyball on the beach."
Article continues below advertisement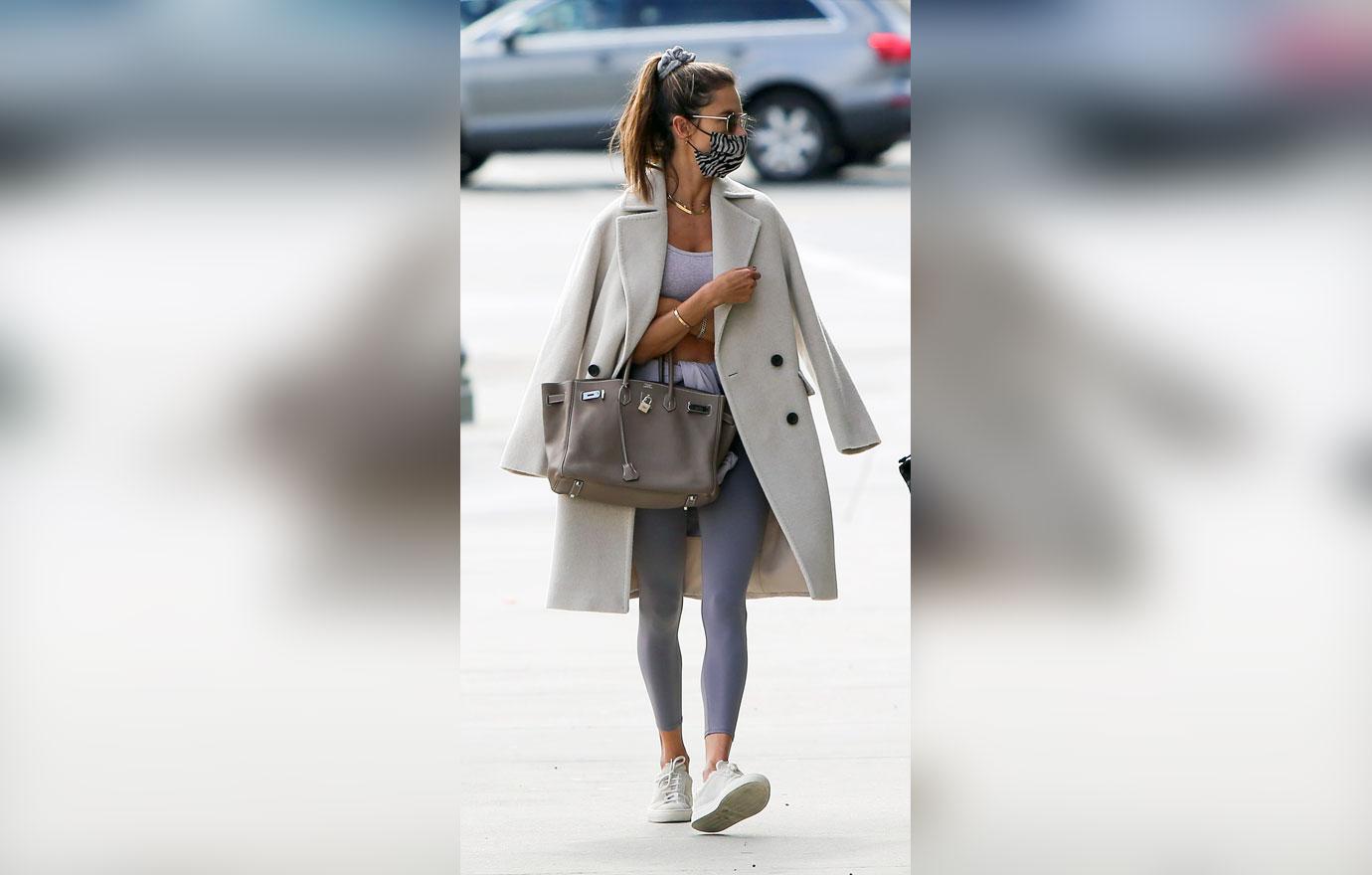 When Ambrosio met up with a few gal pals, she pulled out a face mask that featured zebra stripes. According to the Daily Mail, Ambrosio was seen on a date with model Richard Lee the night prior.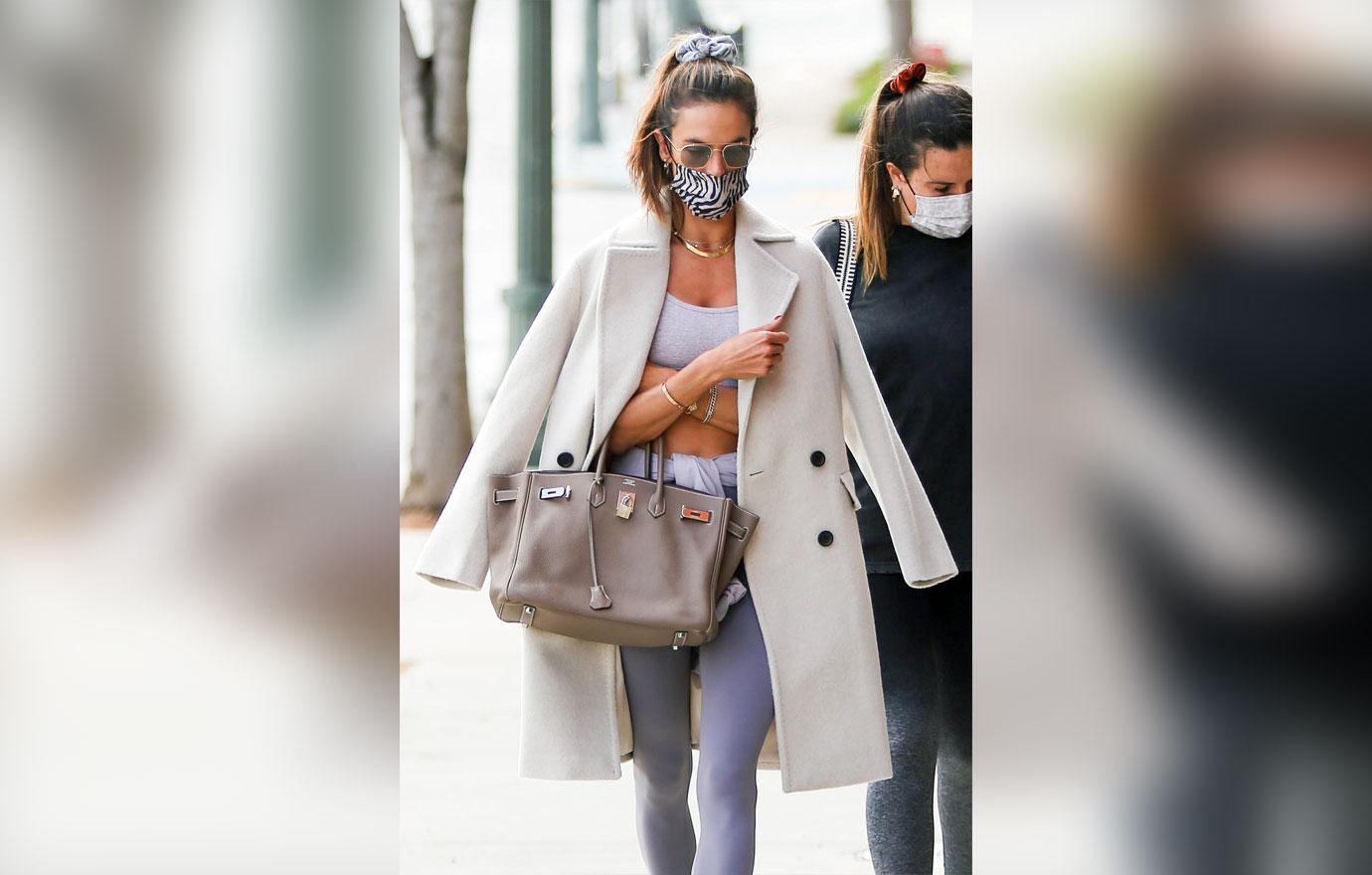 No shirt, no problem! At one point, the Victoria's Secret stunner took off her sweatshirt and wrapped it around her waist. She then put her coat back on top of her cropped shirt.

The quick change showed off her jewelry: she was wearing a gold necklace and a few bracelets around both of her wrists.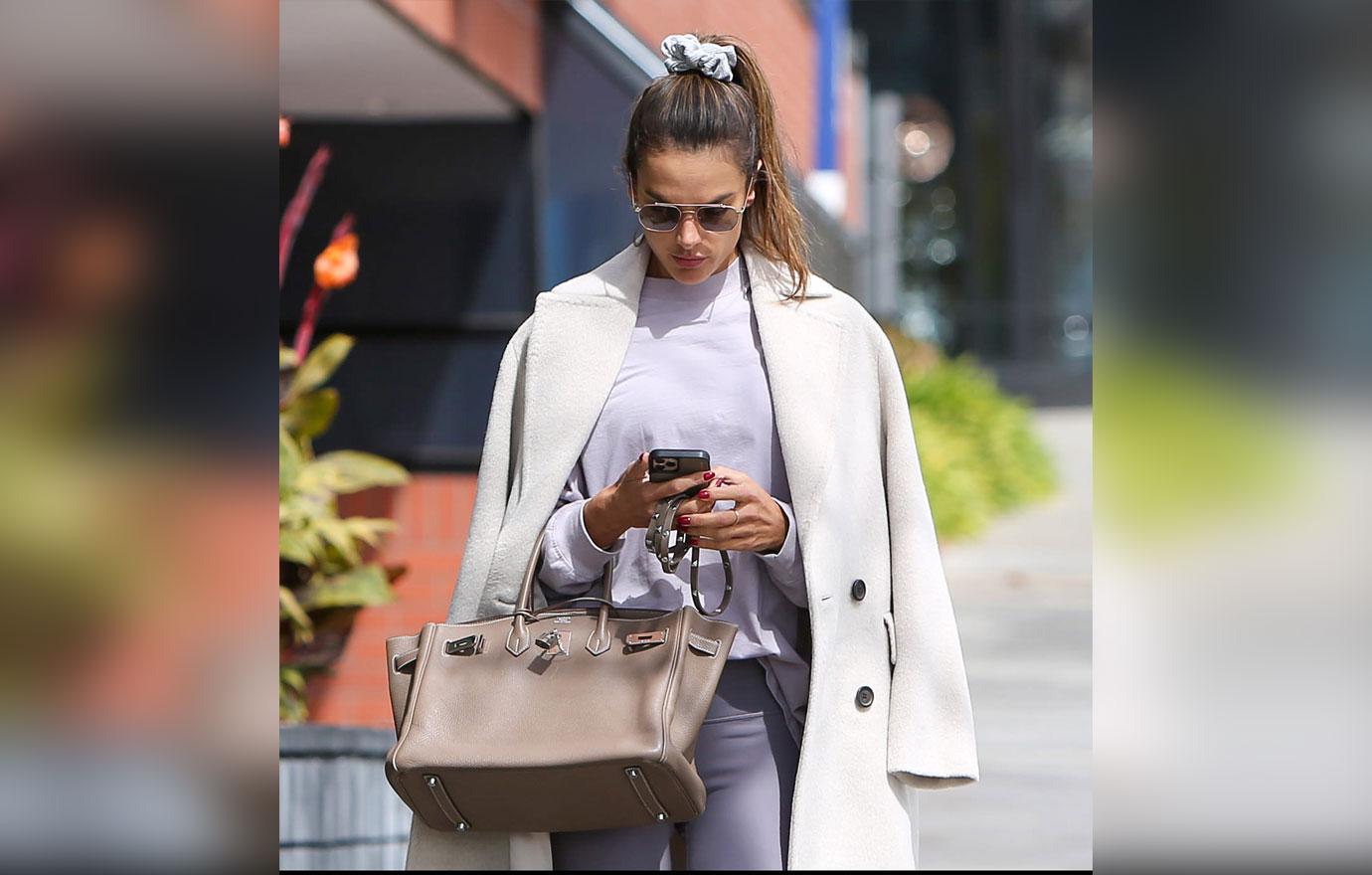 A close-up shot revealed her nails were painted a shade of red. Ambrosio has shared that her 12-year-old daughter, Anja, whose dad is her ex-boyfriend Jamie Mazur, also has a flair for fashion. "She has her own personality and style, and she loves playing with mommy's clothes," she said.

She and Mazur also share 8-year-old son Noah.