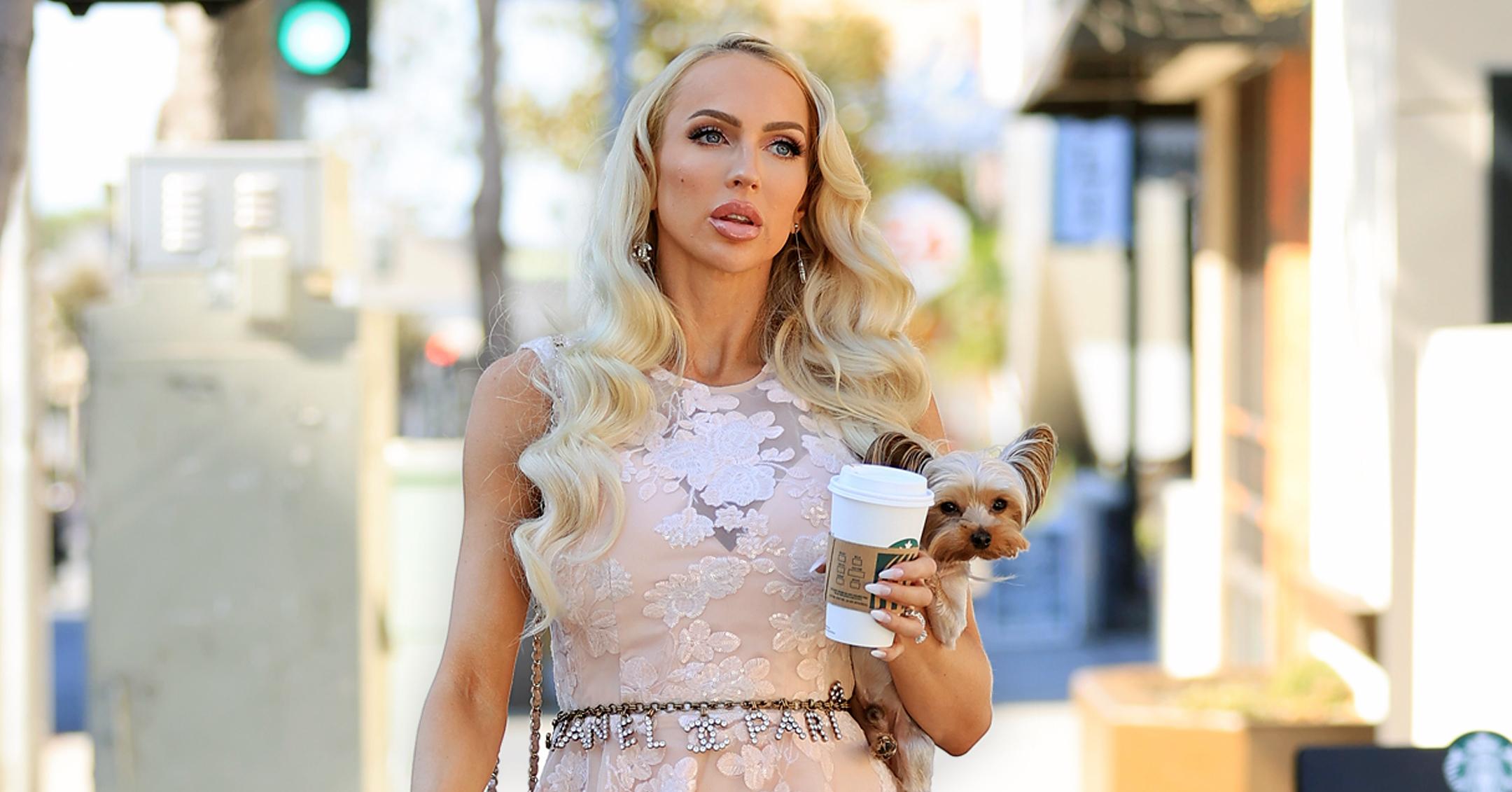 All Dolled Up! Pregnant 'Selling Sunset' Star Christine Quinn Shows Off Growing Belly In Stylish Maternity Outfit — Photos
Selling Sunset star Christine Quinn's maternity style is like no other! On March 5, the mom-to-be brought along her pup to grab a drink at Starbucks in Los Angeles, covering up her bump in a fashionable Chanel frock.

Quinn, now six months along in her pregnancy, revealed last month that she and husband Christian Richard were expecting their first child together — exciting news she had always hoped for.
Article continues below advertisement
"I'm a firm believer in manifesting my dreams and 'til this day, have always done so. This beautiful pregnancy was manifested. We knew that we wanted to create a family in 2021 and I envisioned myself pregnant as I did my daily meditations," she gushed in February.
"We are so grateful to be expecting our first child," she adds. "I'm so ready for what this next chapter holds and cannot wait to be a mom!"

Keep scrolling to see her cute maternity look.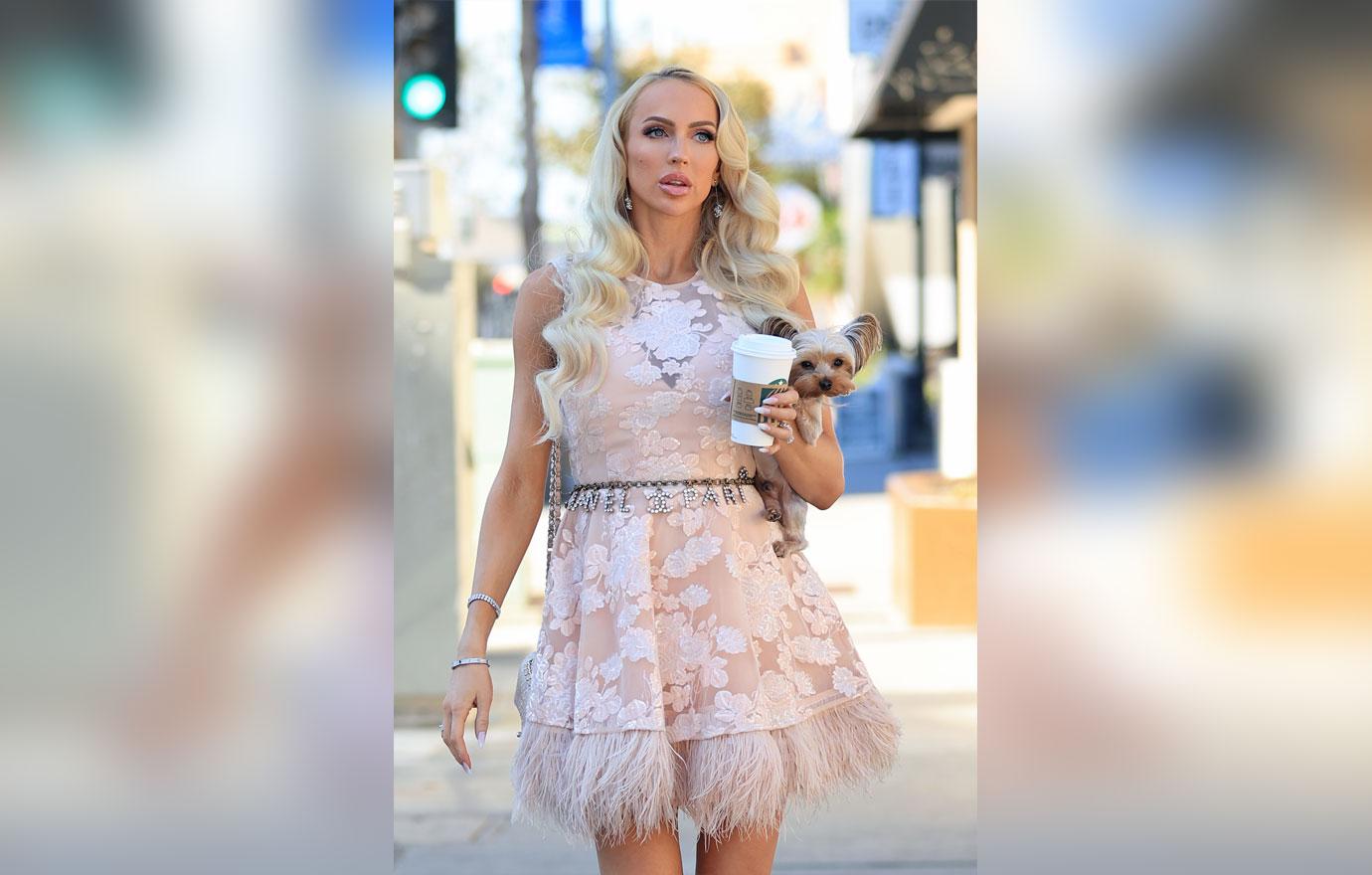 Think pink! The star's pastel dress featured floral lace and a feathered hem. "My day-to-day style has changed because I'm to the point now, over the past three weeks, I'd say that I can't wear two-piece separate," she explained. "I'm wearing a lot of dresses because dresses have stretch and they're great for me, it fits my boobs, which are getting much bigger — thank God — and my belly."
Article continues below advertisement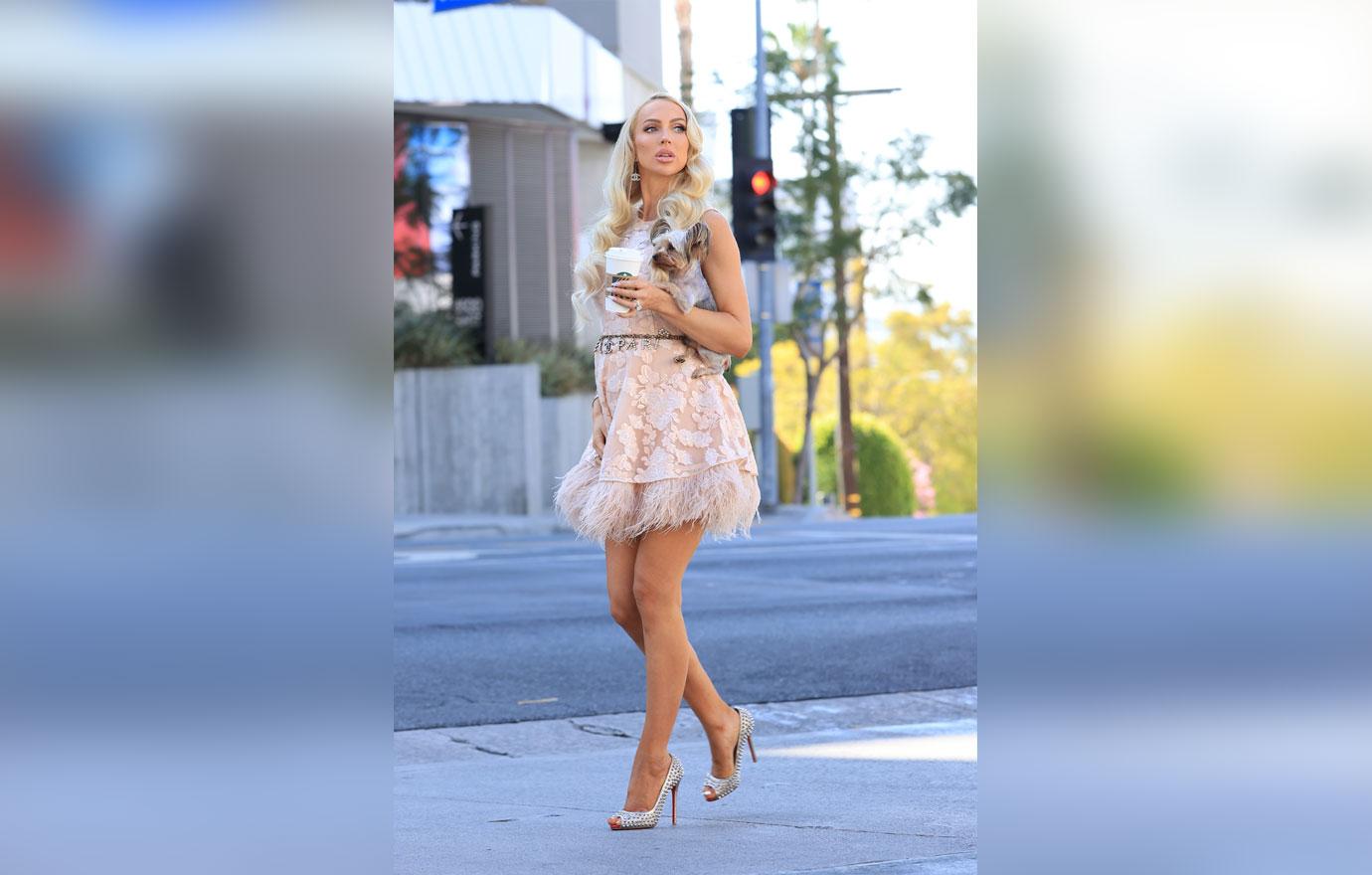 A side view of Quinn gave fans a better look at her growing up. Though she told PEOPLE she's been sticking to "mainly yoga attire and casual, stretchy dresses," she added a hint of glam with her silver stiletto heels.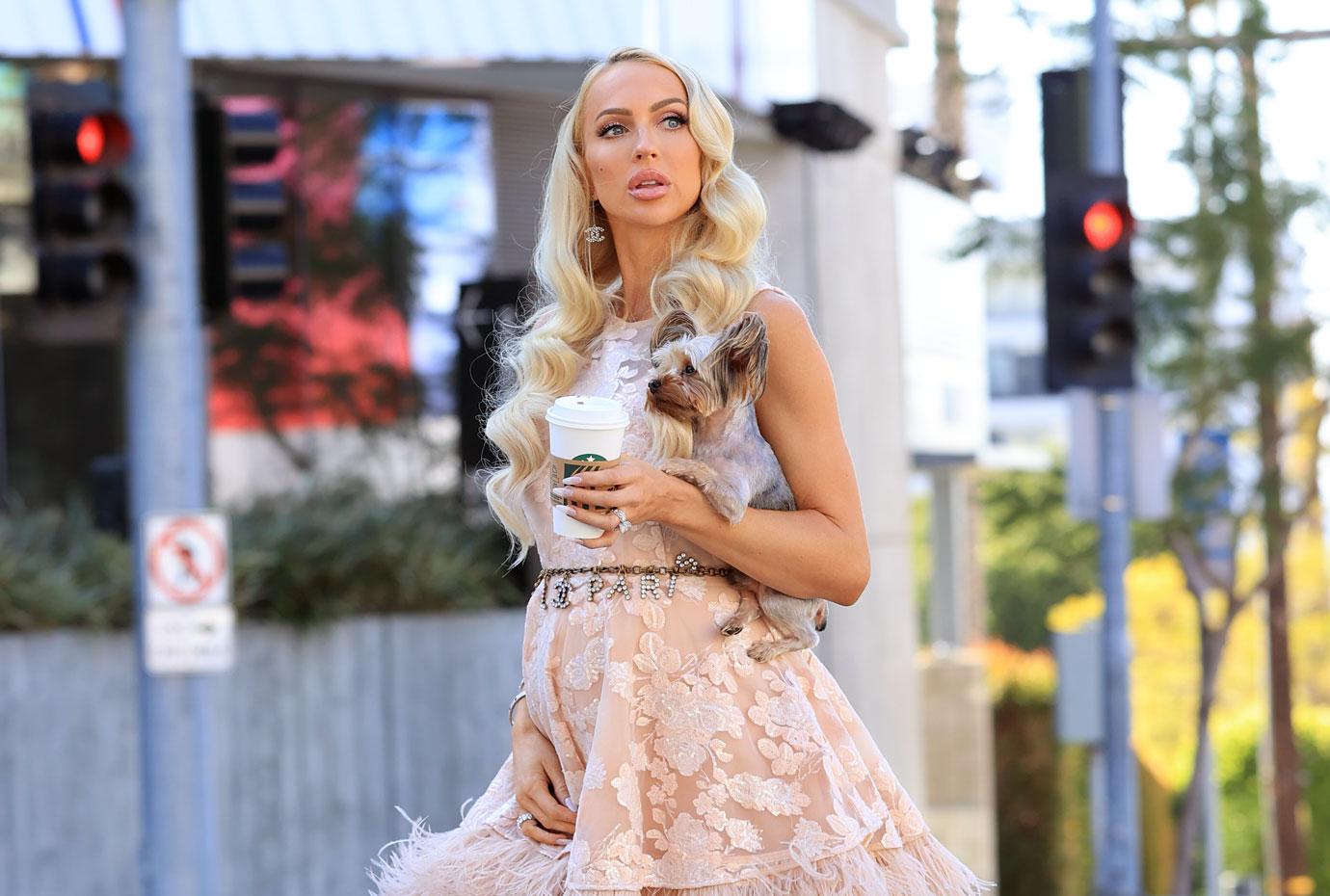 Ready for her close-up! A zoomed in shot put her massive ring and Chanel earrings on display, the latter of which matched perfectly with her dress' belt, which consisted of the words "Chanel Paris" in crystals.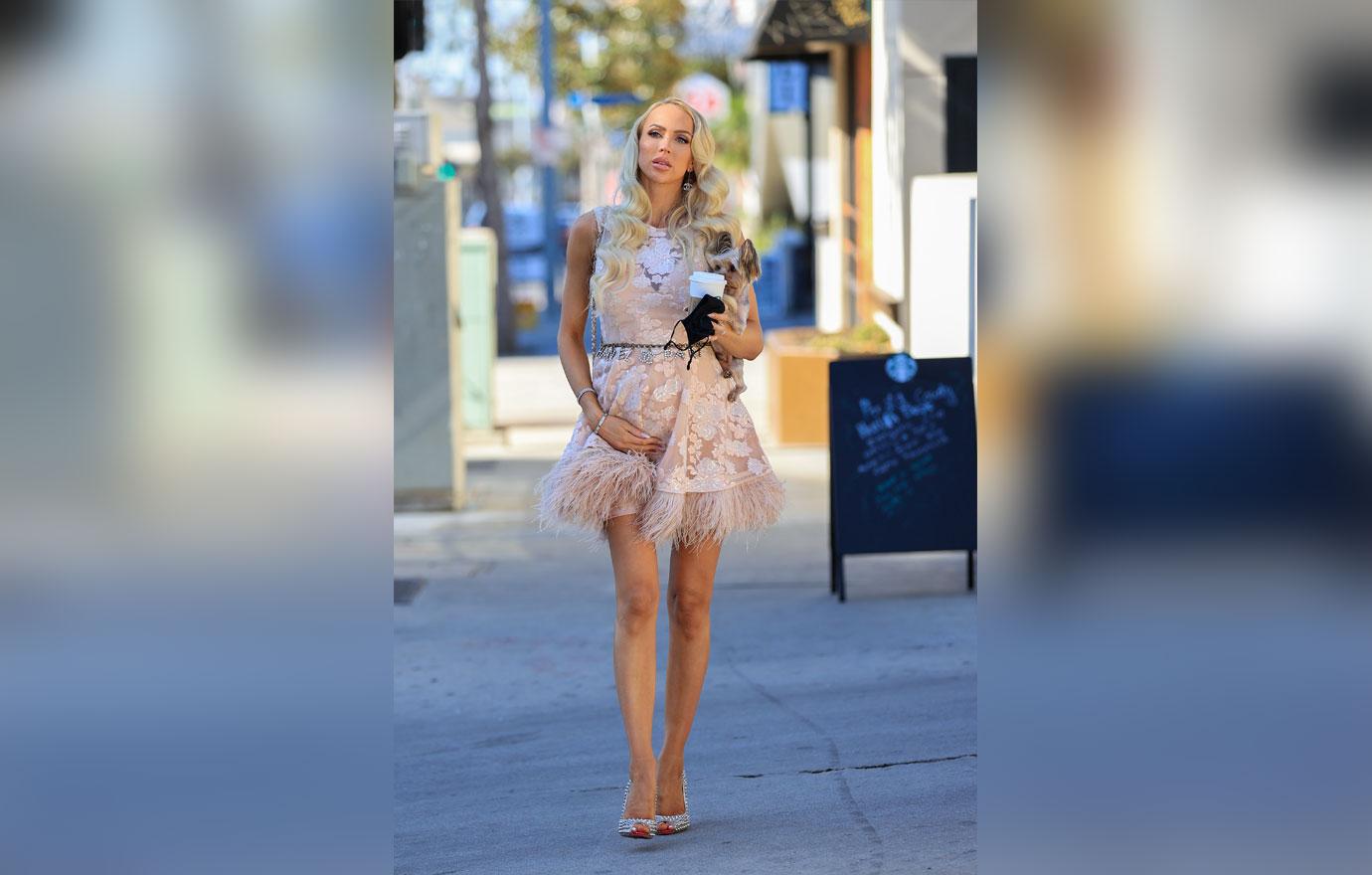 The Netflix star, who cradled her bump while walking, named "fresh fruit, pizza with ranch (but not just any pizza — it must be Pizza Hut pizza!) and tons of Dr. Pepper" as her go-to cravings. She noted she tends to want "different things at different times."