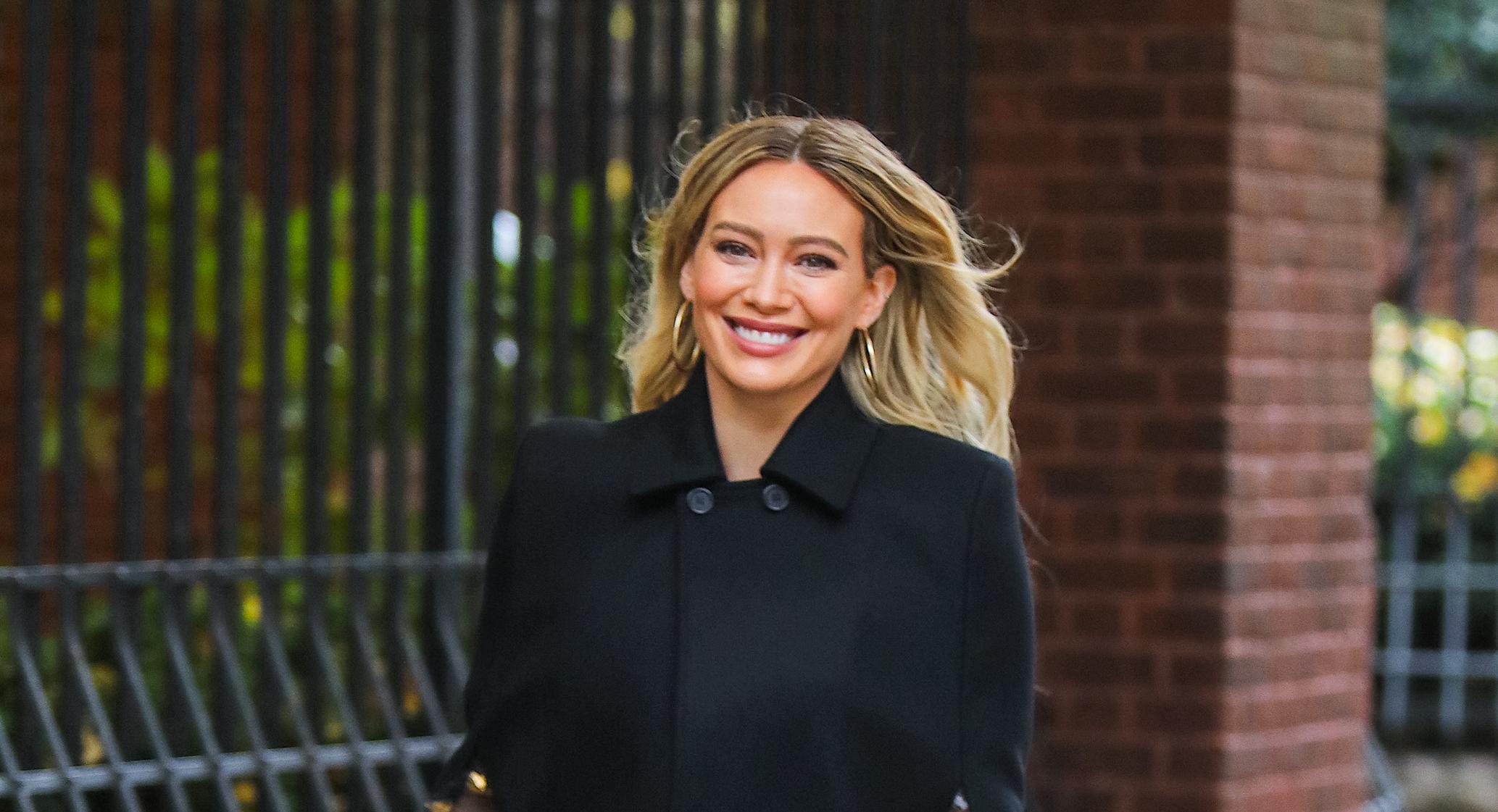 Comfy & Cute! Hilary Duff's New Romper Collection Is 'Size Inclusive' & 'Looks Good On Everyone's Bodies'
Not only is Hilary Duff an actress, singer and mom to two kids (soon to be three), but she can now add fashion designer to her résumé, too. The Younger star recently collaborated with Smash + Tess, a Canadian loungewear brand, during quarantine — and the final product is worth investing in.
Article continues below advertisement
"I've been wearing their rompers for a couple of years now," the 33-year-old told Vogue. "When [founder Ashley Freeborn] reached out, it was probably two months into the quarantine in Los Angeles, and I had been a second grade teacher to my son for like 11 weeks — so I was like, 'Hell yeah, I'm down to do something creative.'"
Article continues below advertisement
Since the Lizzie McGuire alum is a working mom — she just wrapped the final season of Younger — she was inspired to make clothing that are comfortable, stylish and comes in all different types of sizes.
"I was newly pregnant, so it was fun to create a collection of clothes that I knew would look cute on me in the moment, and then grow with me throughout the pregnancy," she said. "It's not maternity, but it's size-inclusive, and looks good on everyone's bodies."
"Everyone's sitting on Zoom meetings at home, so I feel like it's comfy, but a little more chic," the Hollywood star explained of the designs. "There's also a floral print romper, because, I'm obsessed with anything '70s."
Article continues below advertisement
Duff's newest endeavor has come at the perfect time — when people are staying home more and more amid the ongoing pandemic — and she couldn't be more grateful that people are sporting snug clothes.
"I'm in love with this sweatpant movement. I love big chunky sneakers. It makes so much more sense for your life," she told Refinery29. "I'm even loving the look and feel of a little blazer and a cropped sweater. I'm talking about earlier in quarantine when I had my normal body, but comfort for sure."