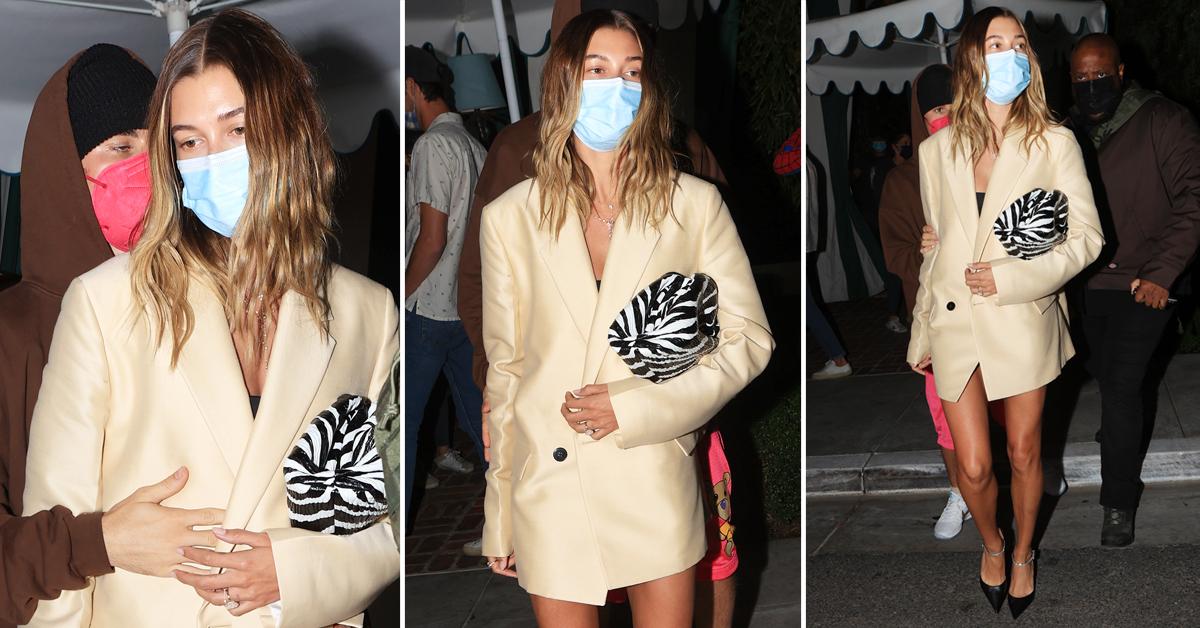 Hailey Baldwin Shows Off Toned & Tanned Legs In Champagne Blazer Dress While Out With Hubby Justin Bieber — Photos
Date night! On March 31, Justin Bieber and Hailey Baldwin were spotted leaving West Hollywood's elusive San Vicente Bungalows.

While the model looked flawless as usual, the singer didn't exactly match her level of glam— but hey, whatever floats your boat!

Scroll down to see photos from their night!
Article continues below advertisement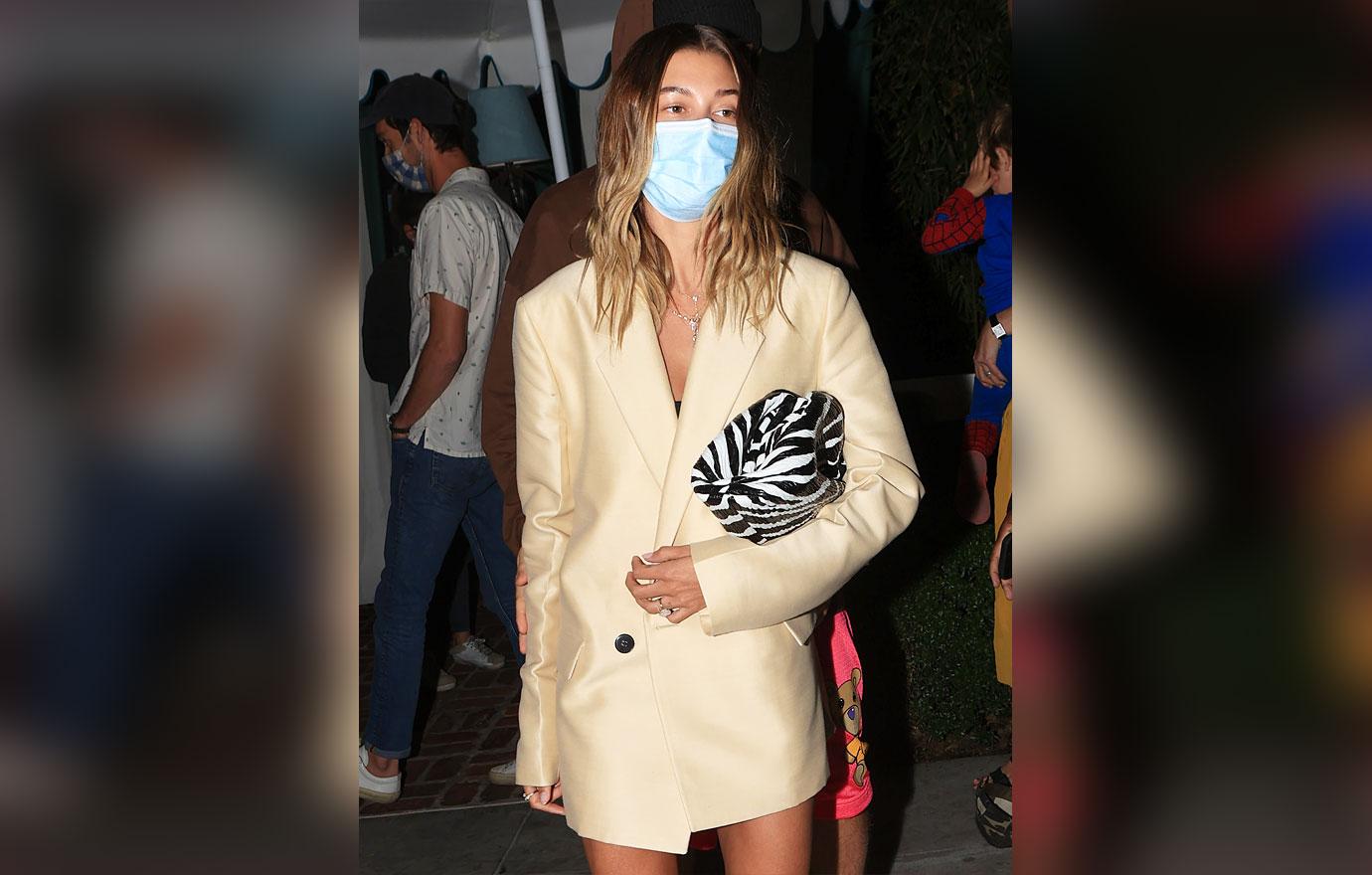 Baldwin donned an oversized champagne-colored blazer by Jil Sander, which covered up her black dress underneath. She added a zebra-print handbag to contrast with her outfit.

The star may not venture out for nights on the town as often these days, but she told ELLE that she dresses up for herself, not for the cameras.

"It's important during this time to stay true to your style and identity, because it keeps you feeling normal, and sometimes better than normal, which we all need right now. When I force myself to put jeans on [and] put [an outfit] together, it makes me feel good," she noted. "On the days where I'm in a slump, that's where I put on an outfit I really love, put on a little makeup, and make a real day of it. Style can really lift my mood when I need a boost."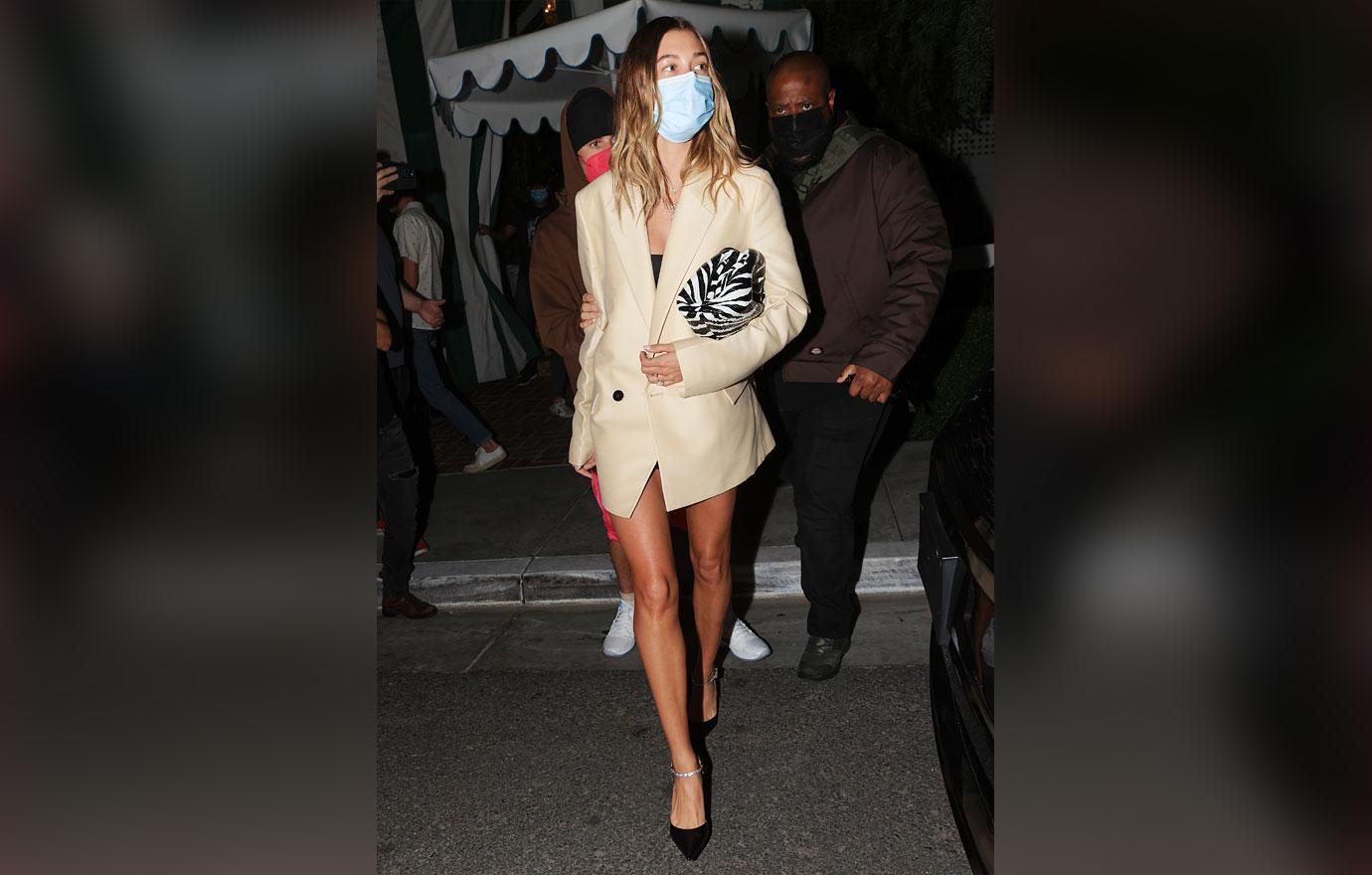 Legs for days! The Hollywood star's outfit let her natural beauty shine.

"I'm way more into skincare, and I'm just always getting my makeup done for work so I tend to stick more to the really chill, 'no makeup makeup' and focus on keeping my skin healthy," she shared of her minimal look.

That being said, she does enjoy experimenting with cosmetics during her free time. "There have been some times I've just been bored and played around. I've gotten the time to just open things and test colors and play around with them," she admitted. "That's been really fun!"
Article continues below advertisement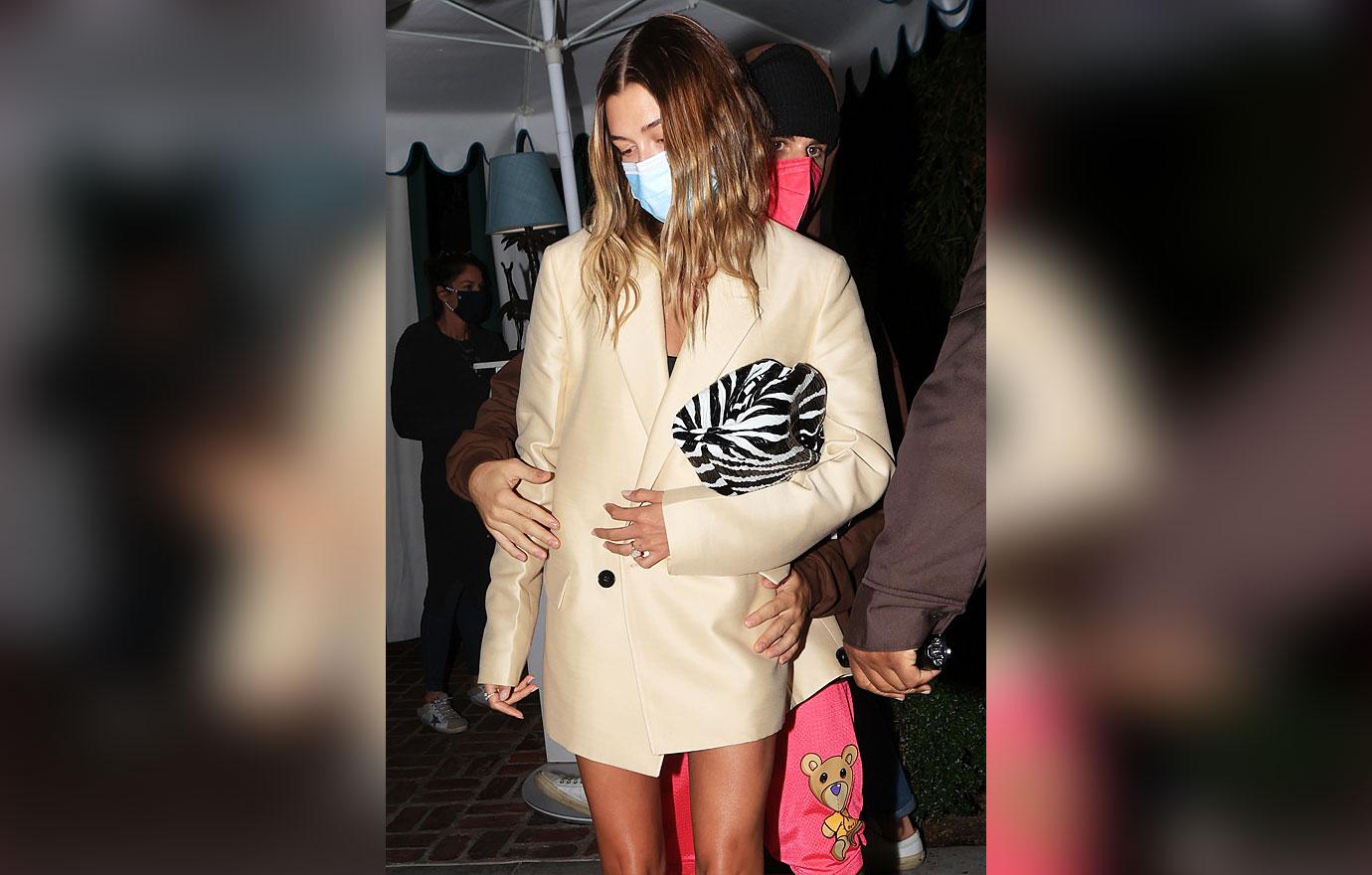 In one snap, the protective singer wrapped his arms around his wife.

While their marriage is strong, the catwalk queen confessed that when they first got together, the online bullying she experienced brought her to "such a low point."

"I don't even have a Twitter anymore because it was a very toxic environment," she noted during her YouTube show. "The thought of even opening the app gives me such bad anxiety that I feel like I'm gonna throw up."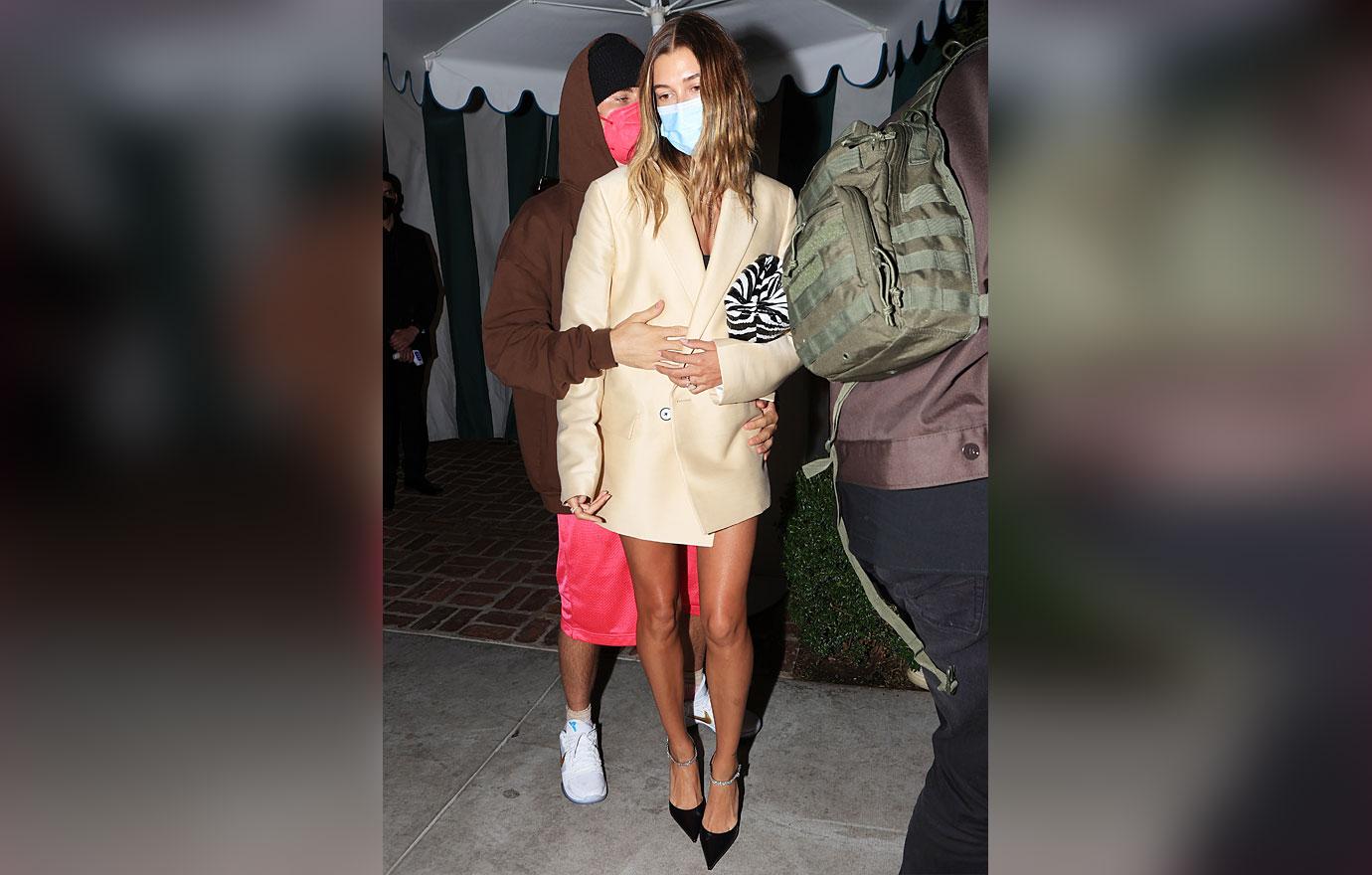 Opposites attract? The Drew House founder's outfit paled in comparison to his wife's.

Instead of dressing up, Bieber stuck to a casual look that consisted of a beanie, brown hooded sweatshirt, coral athletic shorts and a pair of Nike sneakers.

According to Footwear News, Baldwin was wearing Muaddi's Ursina pumps, which go for $1,115.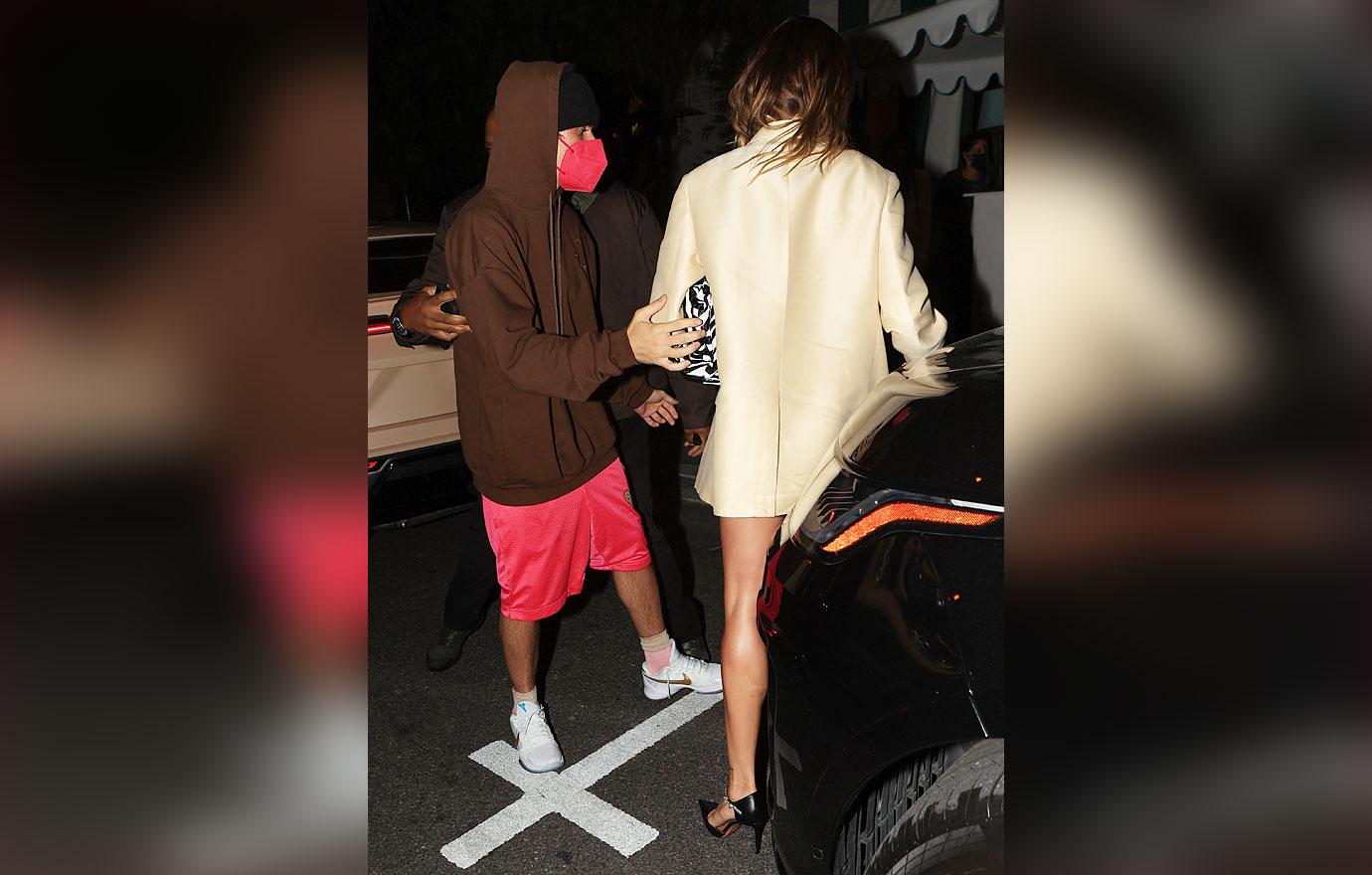 Always the gentleman! A security guard stood by as the "Peaches" crooner escorted his number one gal into their car before they headed home to their dog and two cats.