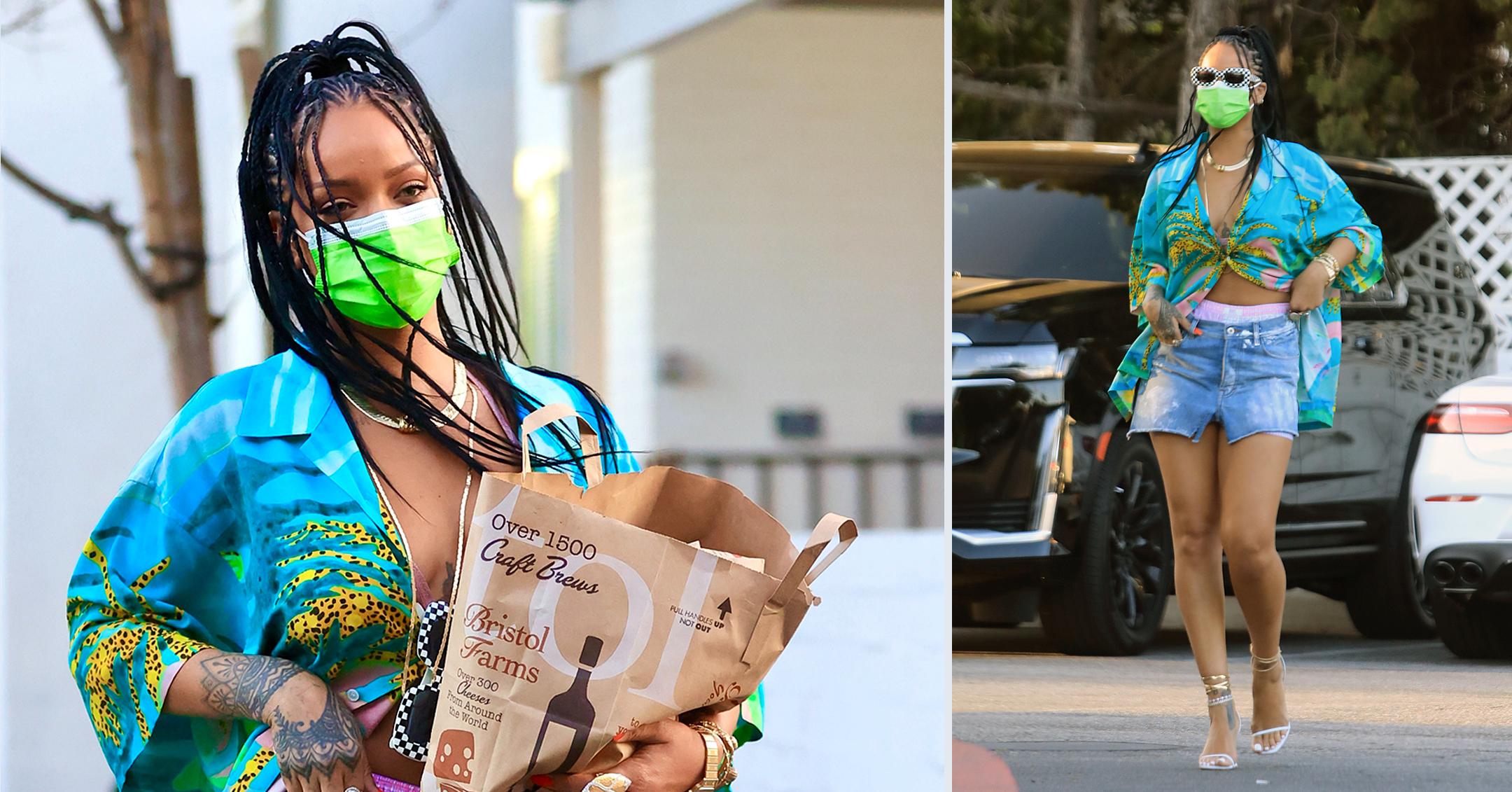 Rihanna Gives Off Tropical Vibes While Wearing A Bright Top With A Jean Skirt On Her Grocery Run — Photos
Major vacation vibes! Rihanna looked like she was ready to drink a mojito in her bright and colorful outfit while picking up groceries at Bristol Farms in Carson, Calif., on Monday, March 29.
Article continues below advertisement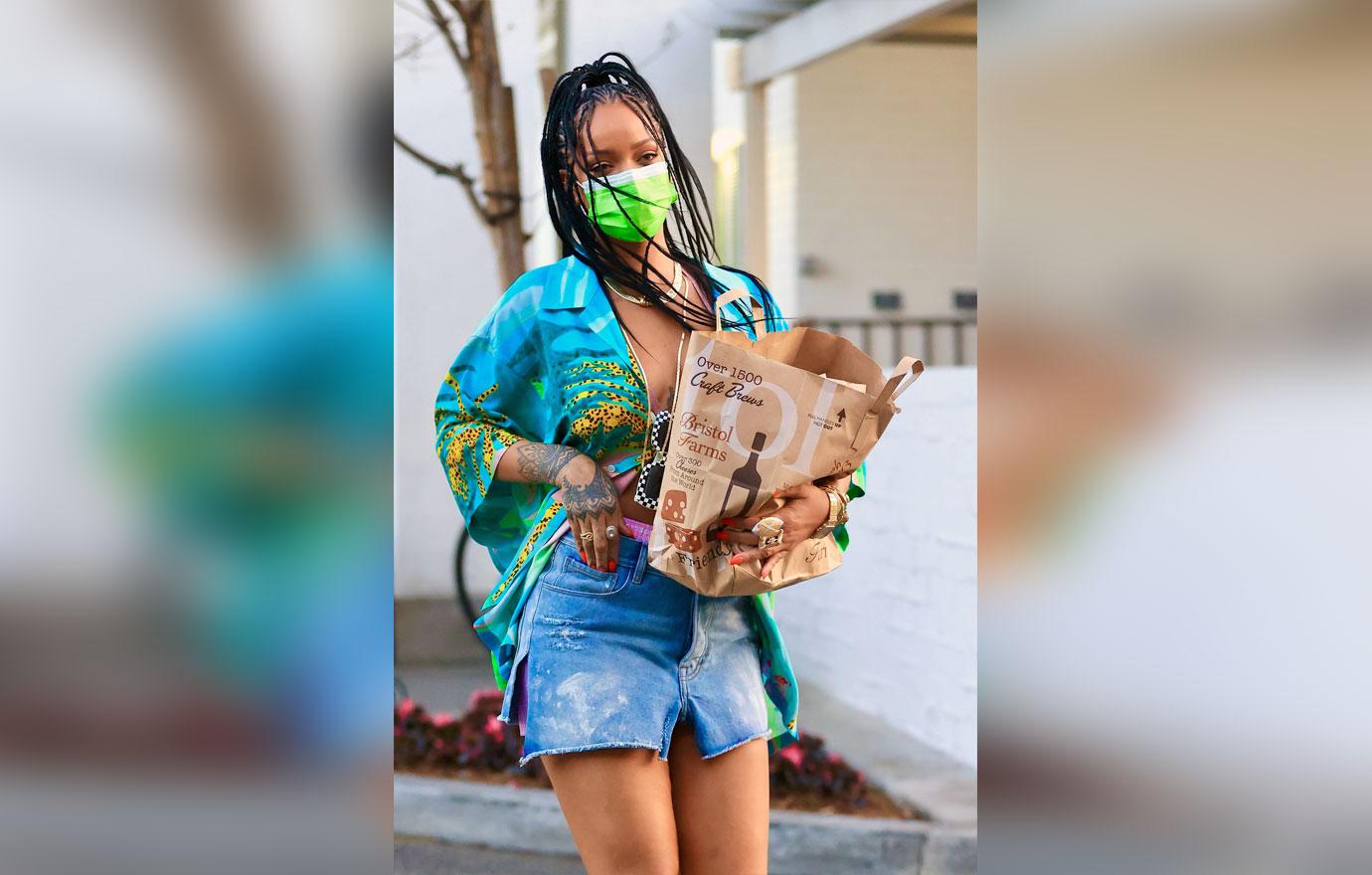 The "We Found Love" songstress wore a blue, yellow and green patterned shirt with a jean skirt and a bright green mask while holding her groceries.
Rihanna, 33, also showed off her pink nail polish, in addition to a gold choker.
Article continues below advertisement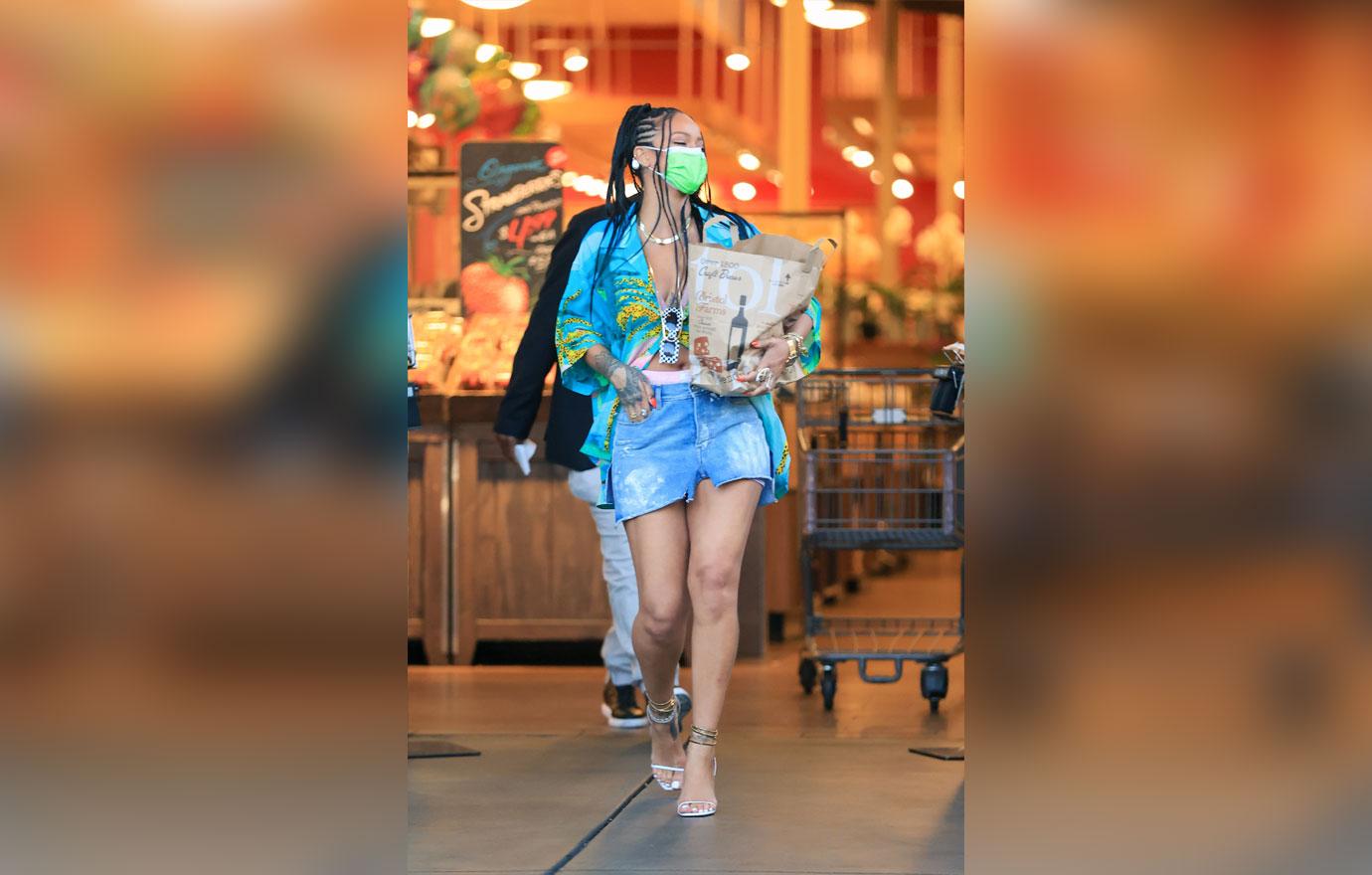 Wearing heels to a supermarket? Apparently, it's no big deal for RiRi! The A-lister strutted her stuff out of the store. We wonder what she stocked up on!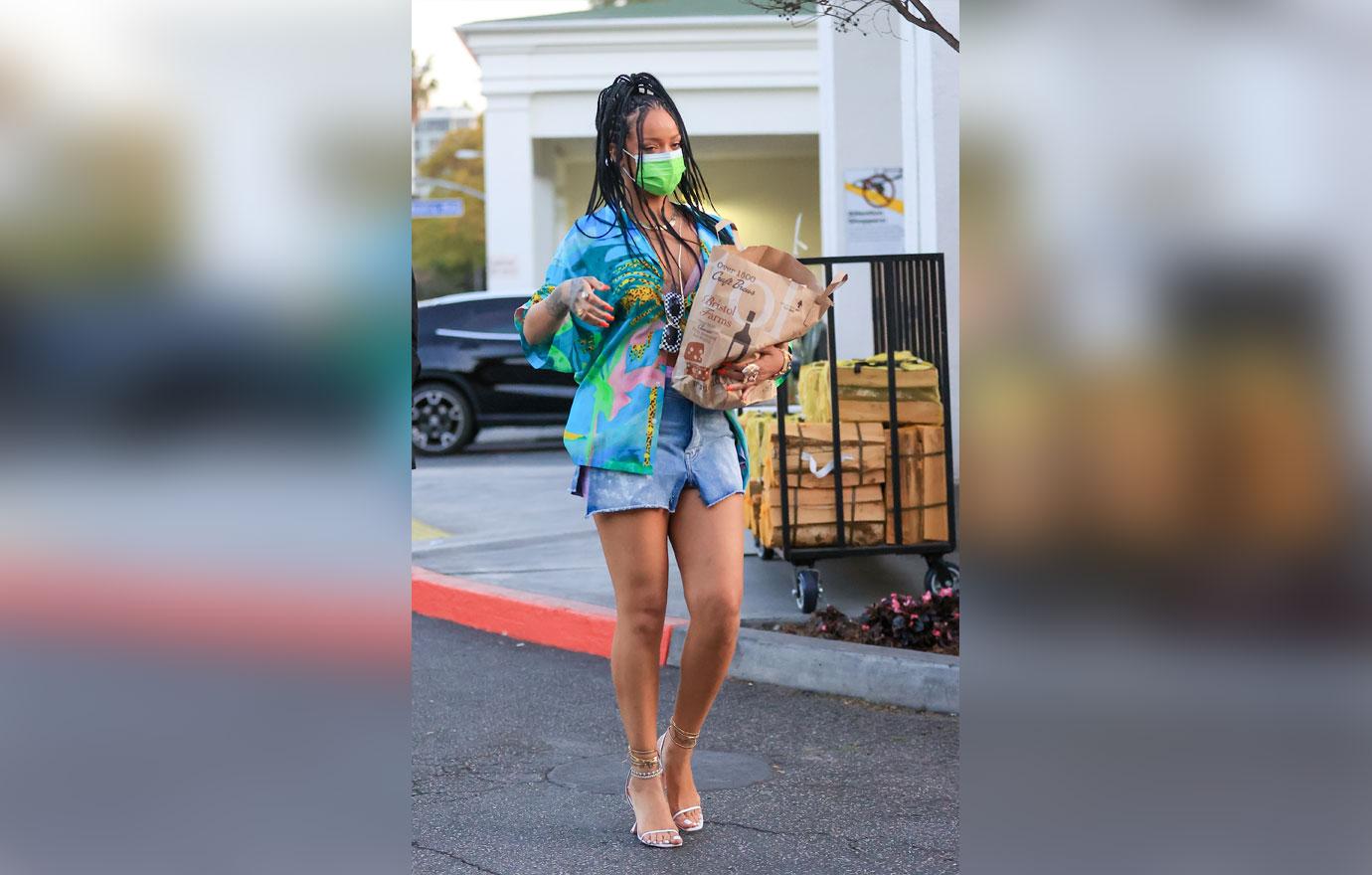 The Grammy winner has been all over town recently. Rihanna was photographed at hot spot Giorgio Baldi restaurant in Santa Monica, Calif., wearing an all-black outfit.
Rihanna also wore a cotton candy outfit while dining at the restaurant a few weeks ago.
Article continues below advertisement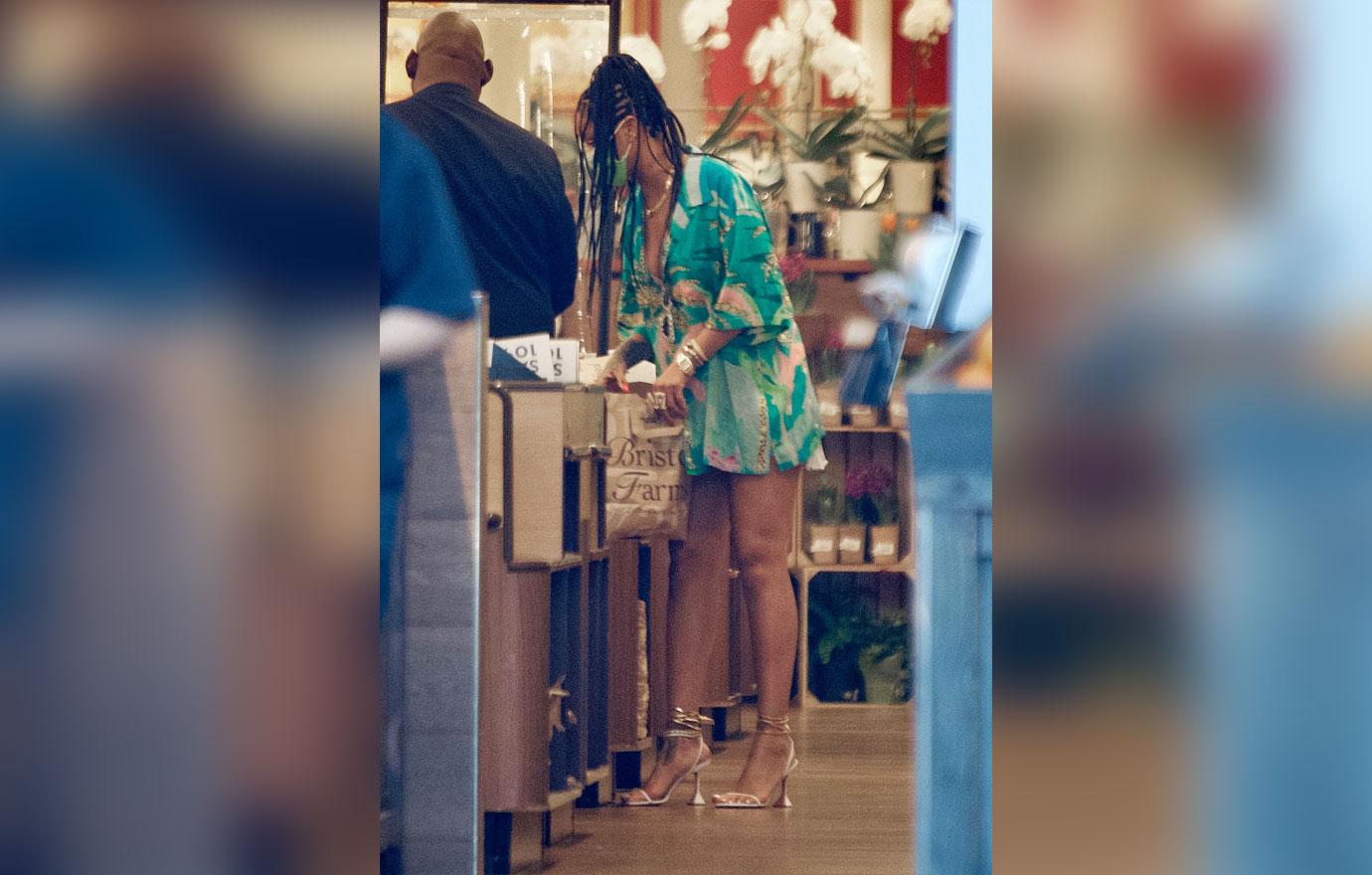 According to Rihanna's personal chef Debbie Solomon, the fashion designer is a "moody eater," meaning she chooses what she eats in the moment rather than picking out what she wants ahead of time.
Solomon said Rihanna eats protein, vegetables, rice and pasta.
"Every protein that you can think of that [Rihanna] eats," Solomon told Bon Appetit.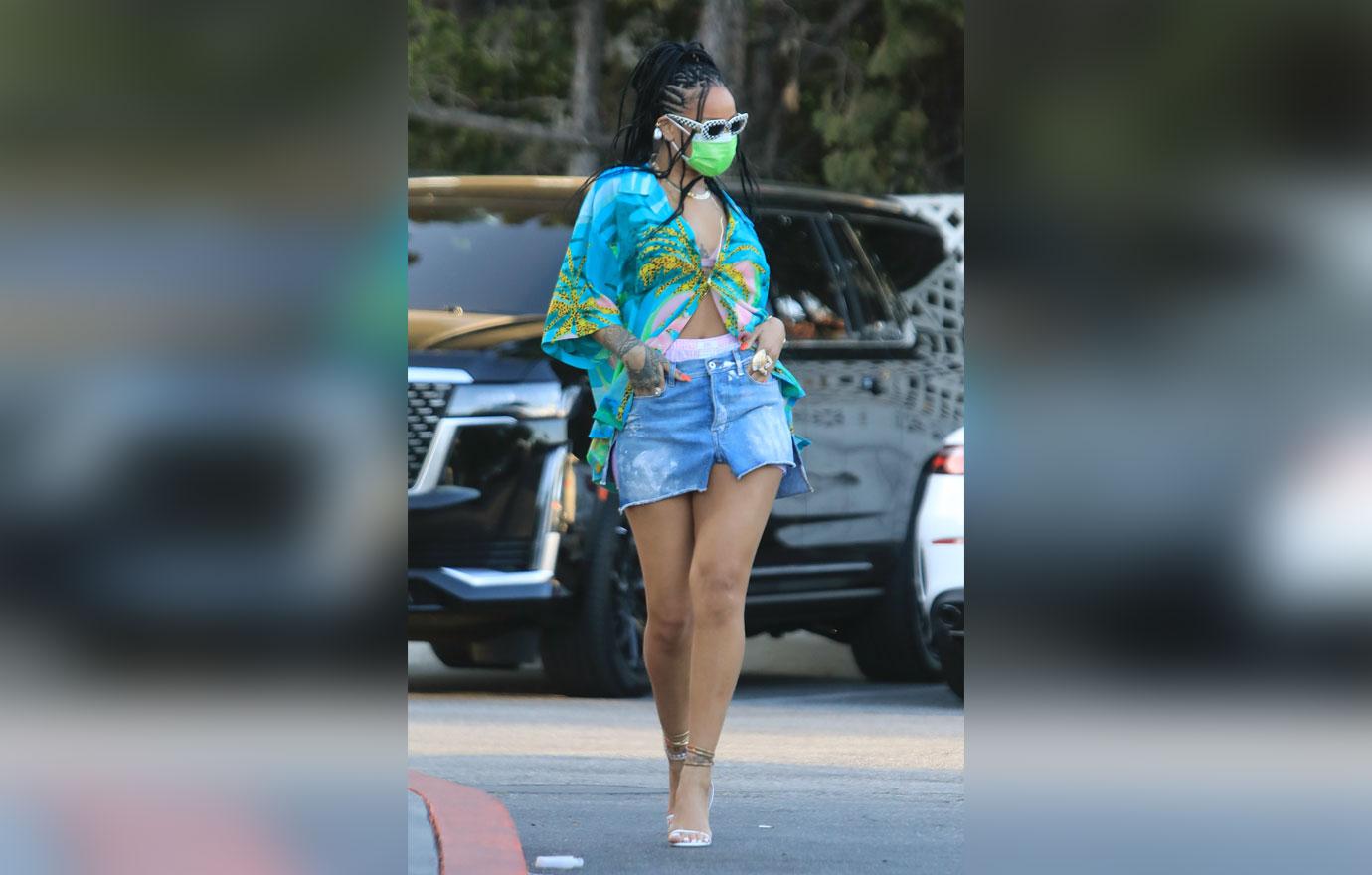 "There shouldn't be shame in eating food," Solomon noted of enjoying her meals. "I won't waste my calories on bulls**t. If I take a bite of something and it's shitty to me, I'm not just going to eat it because I'm hungry. I'm going to stop eating that sh**ty thing."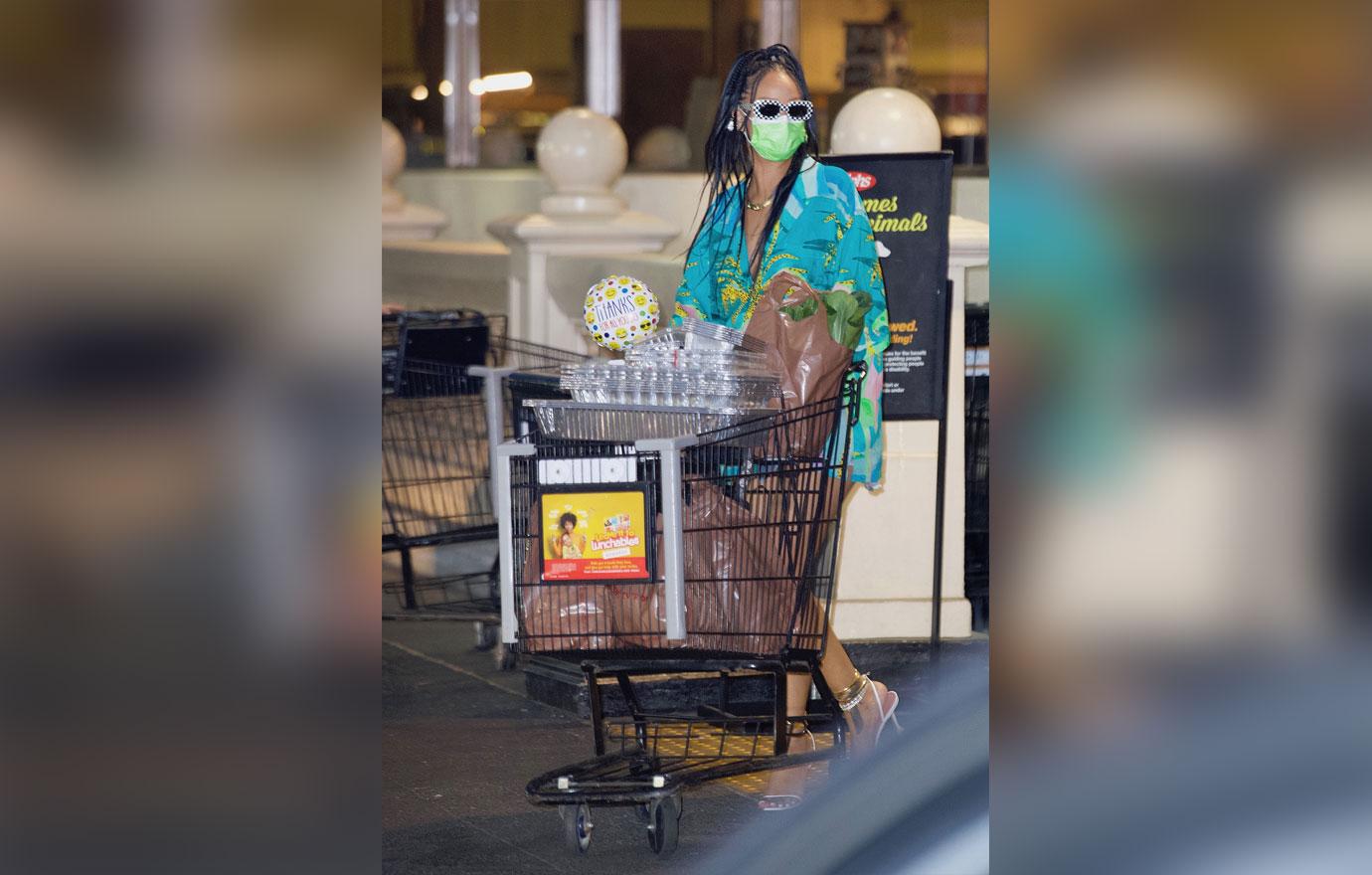 "I have been in the gym every day this week because I am not willing to give up my food," Rihanna previously shared about her fitness regimen. "But I will sacrifice an hour for the gym."
"I mean you get comfortable with the fact that that's your body and that is what it is — that I had to learn," she added. "After doing that on set, I started doing that in the mirror because it was like, OK, whatever, I feel fat today, but what can you really do about it?"