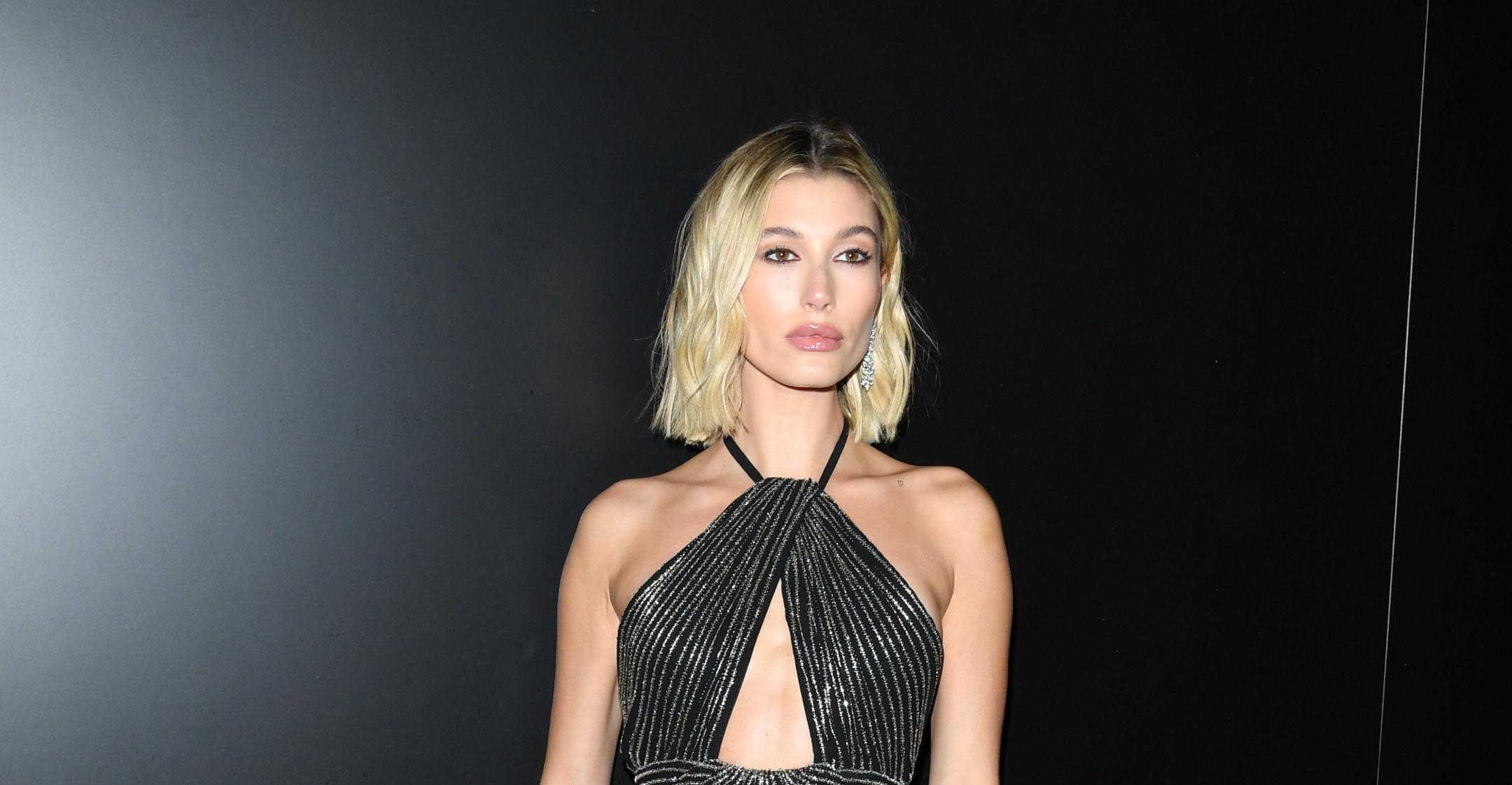 Hailey Baldwin's Beauty Routine Is Effortless — And She Even Reveals Her 3 Favorite Products!
Model Hailey Baldwin is no stranger to having a glam team beside her — whether it's at an event or on a red carpet. However, the 24-year-old has had to adapt to being home more amid the ongoing coronavirus pandemic, and it seems like she is really embracing this time in her life.
"I would say the days of doing full-on glam for fun myself even before COVID were few and far between. I'm way more into skincare, and I'm just always getting my makeup done for work so I tend to stick more to the really chill, 'no makeup makeup' and focus on keeping my skin healthy," the blonde babe told PEOPLE.
Article continues below advertisement
As for what Baldwin wears on her face, she keeps it simple with these three products — bareMinerals' Strength & Length Serum-Infused Brow Gel, Strength & Length Serum-Infused Mascara and the Original Liquid Concealer.
However, the Arizona native has been able to experiment with some new looks in her California home. "There have been some times I've just been bored and played around. I've gotten the time to just open things and test colors and play around with them," Baldwin admitted. "That's been really fun!"
Article continues below advertisement
Since Baldwin and her husband, Justin Bieber, have been hanging at their abode more often than not, the two will "sometimes" do a detox together.
"I did a cleanse where I was flushing my liver and just drinking a ton of water and juice and tea and soups. There's so many different things you can do, like sitting in a sauna is detoxing or an Epsom salt bath," she said.
Additionally, Baldwin confessed she "definitely" shares serums and moisturizers with her pop star hubby.
"We use the same hairbrush all the time, which I feel like when you're married or you live with someone, you just start to use each other's s**t," she explained. "I wouldn't even bat an eye if I walked into the bathroom and he's using my eye cream or something. That's just kind of some of the beauty of what being in a relationship is!"