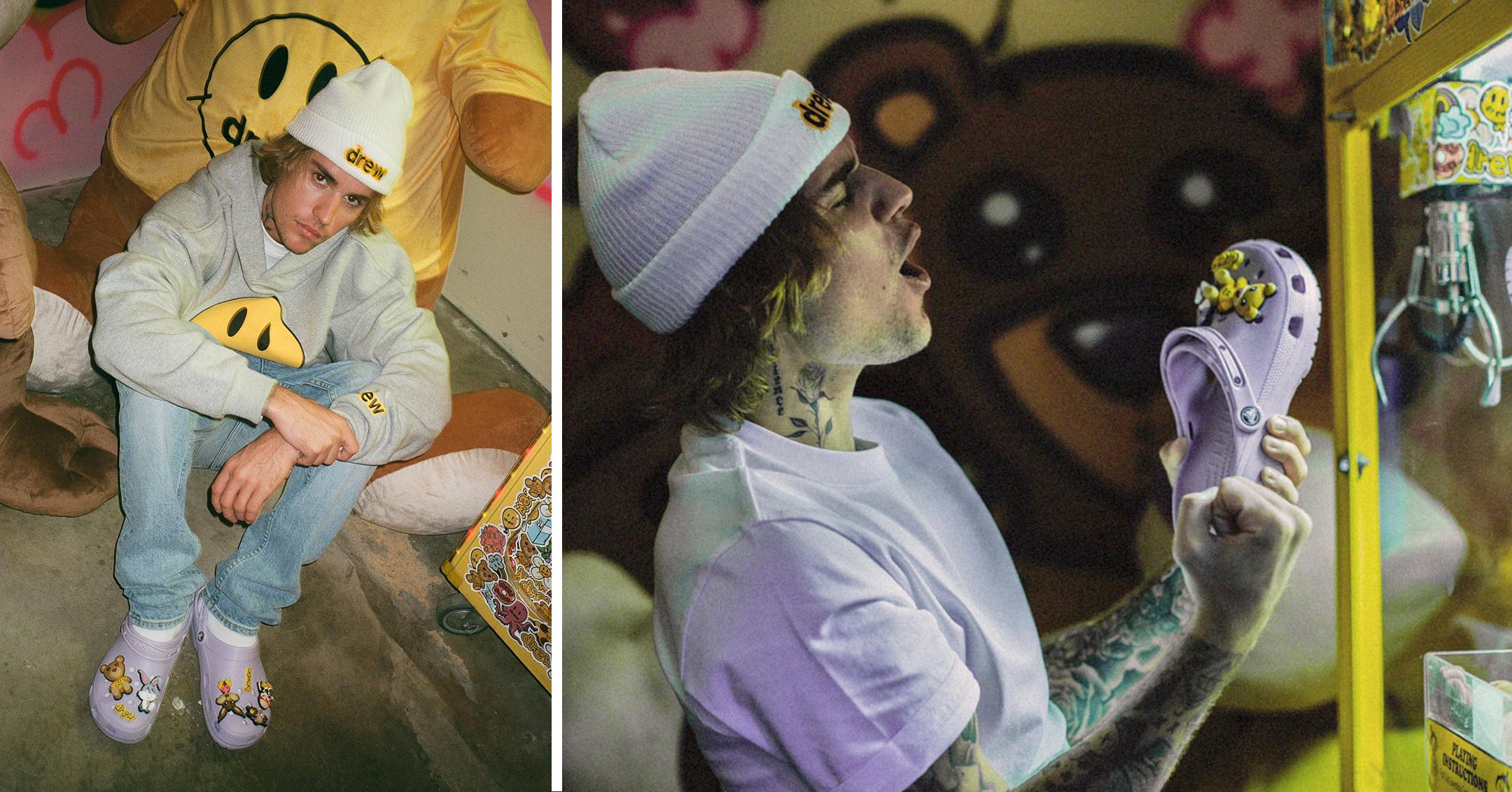 Justin Bieber Unveils His Second Collaboration With Crocs — And They're Super Cute: See Photos
Even though Justin Bieber is known for his catchy tunes — we're still singing "Baby," to be honest — the pop star unveiled his second collaboration with shoe company Crocs on Tuesday, March 16.
Bieber launched Crocs x Justin Bieber with his clothing brand, Drew House — and also released a new shoe: a lavender Classic Clog, which features "characters from Bieber's Drew House community" and "colourful, oversized Jibbitz charms."
Additionally, Bieber designed a pair of Drew House socks to go with the new shoes.
Article continues below advertisement
Keep scrolling to see the Grammy winner show off his new apparel, which you will most likely want to purchase.
Article continues below advertisement
"They're comfortable, they're fashionable, and most importantly it's fun to bring your own style to how you wear them. It's been a blast bringing this latest collaboration with Crocs to life," Bieber said about the kicks.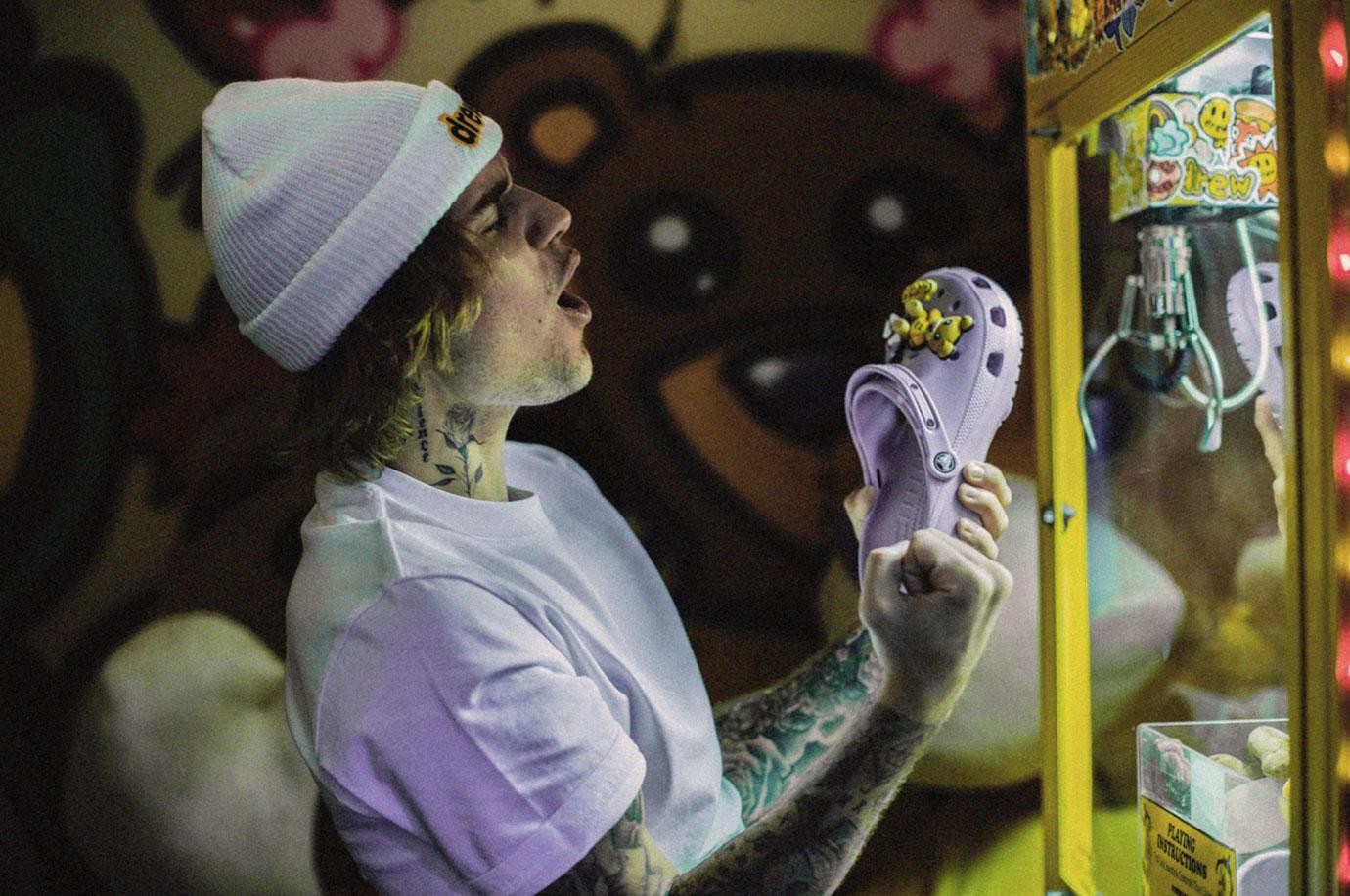 "Our second collab with @JustinBieber has it all," Crocs wrote on their official Instagram account. "Lavender Clogs ✅​ Oversized Jibbitz ✅​@drewhouse Socks ✅​ Grab the #JBxCrocs on 3.16.2021 at 10 AM ET."
Article continues below advertisement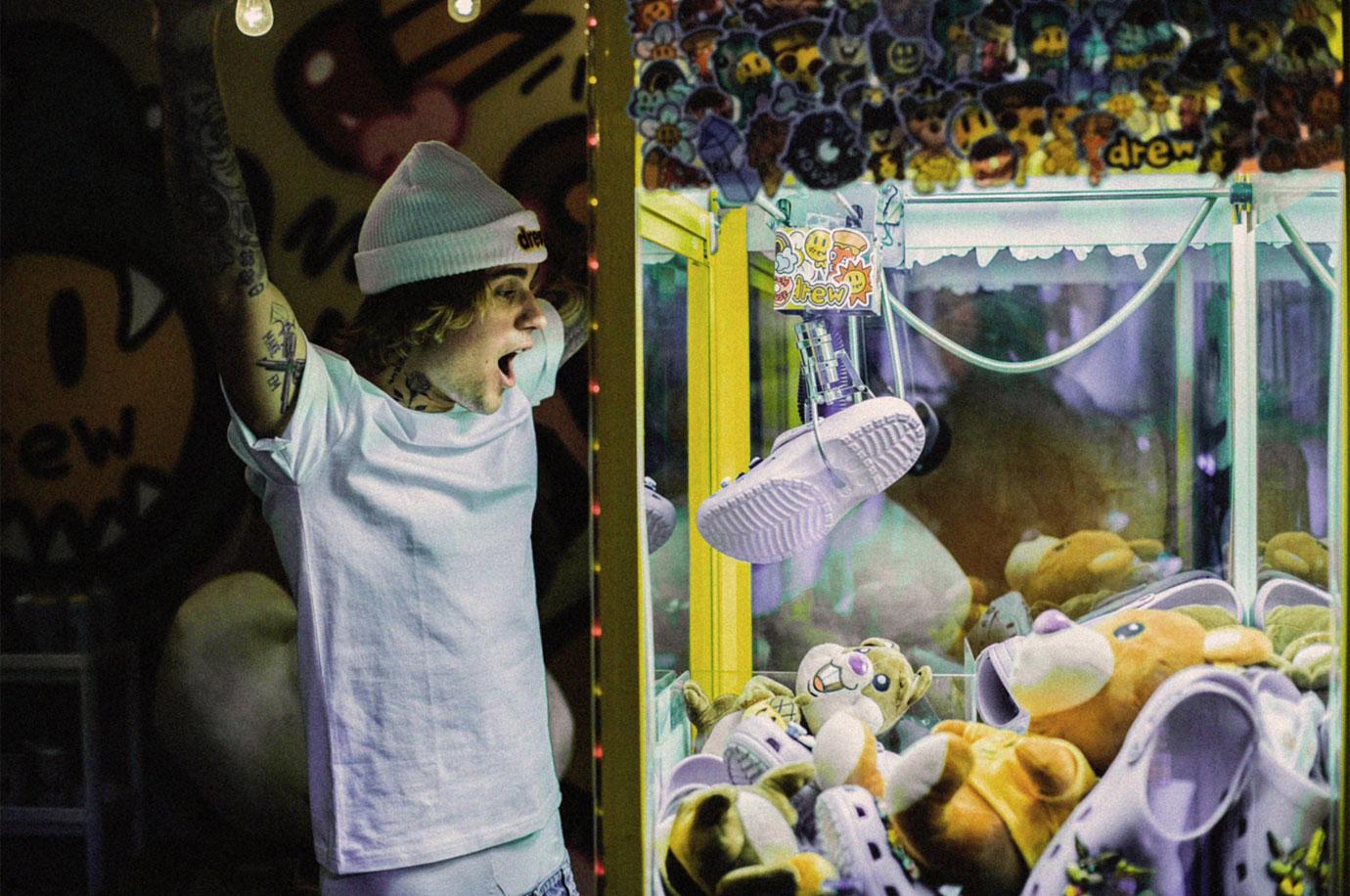 "My second collab with @crocs is dropping around the 🌎 tomorrow and it comes with socks #JBxCrocs @drewhouse," the 27-year-old captioned this exact photo on his Instagram page.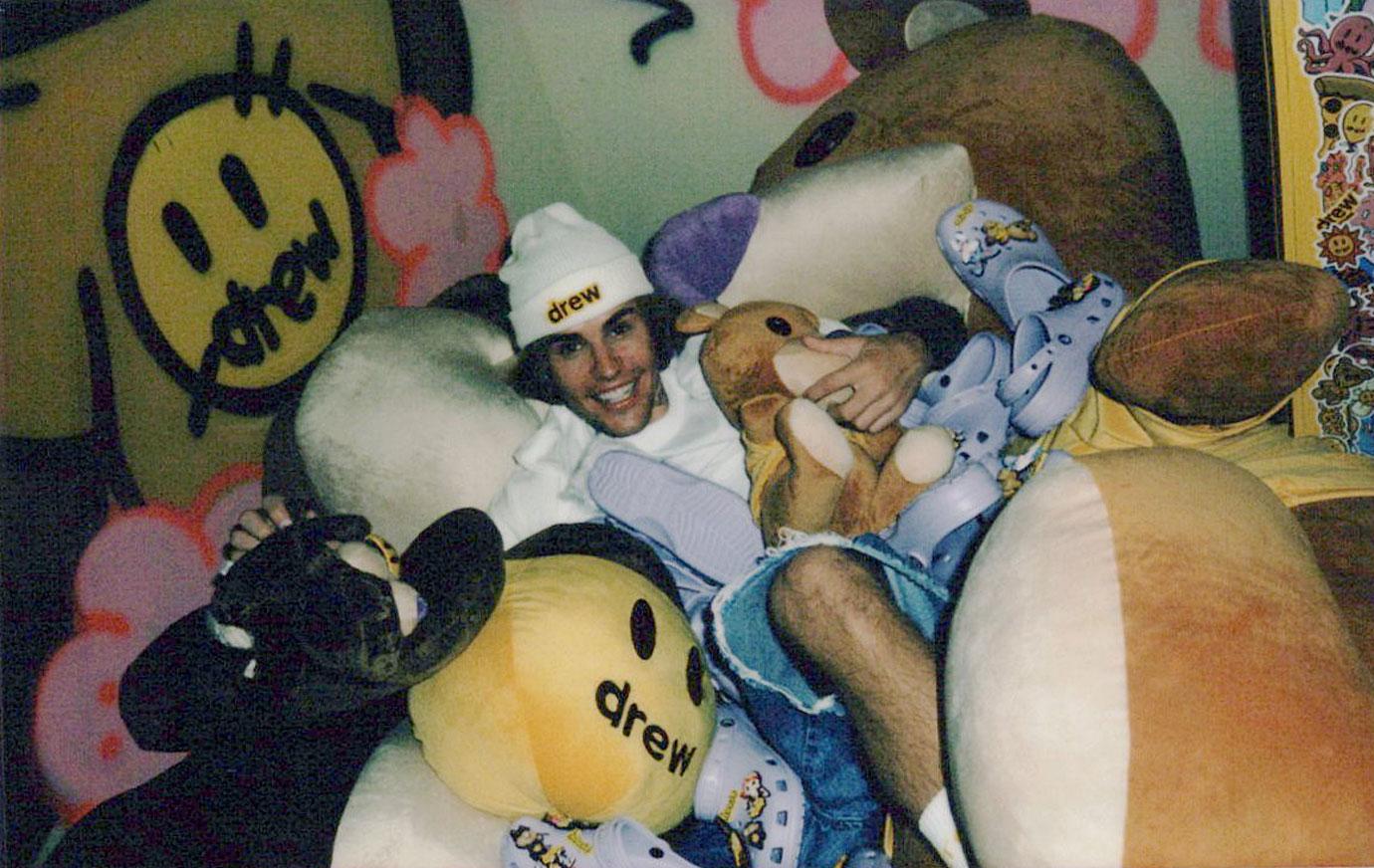 Bieber, who was wearing a beanie from his Drew House collection, couldn't help but smile for the camera.
Article continues below advertisement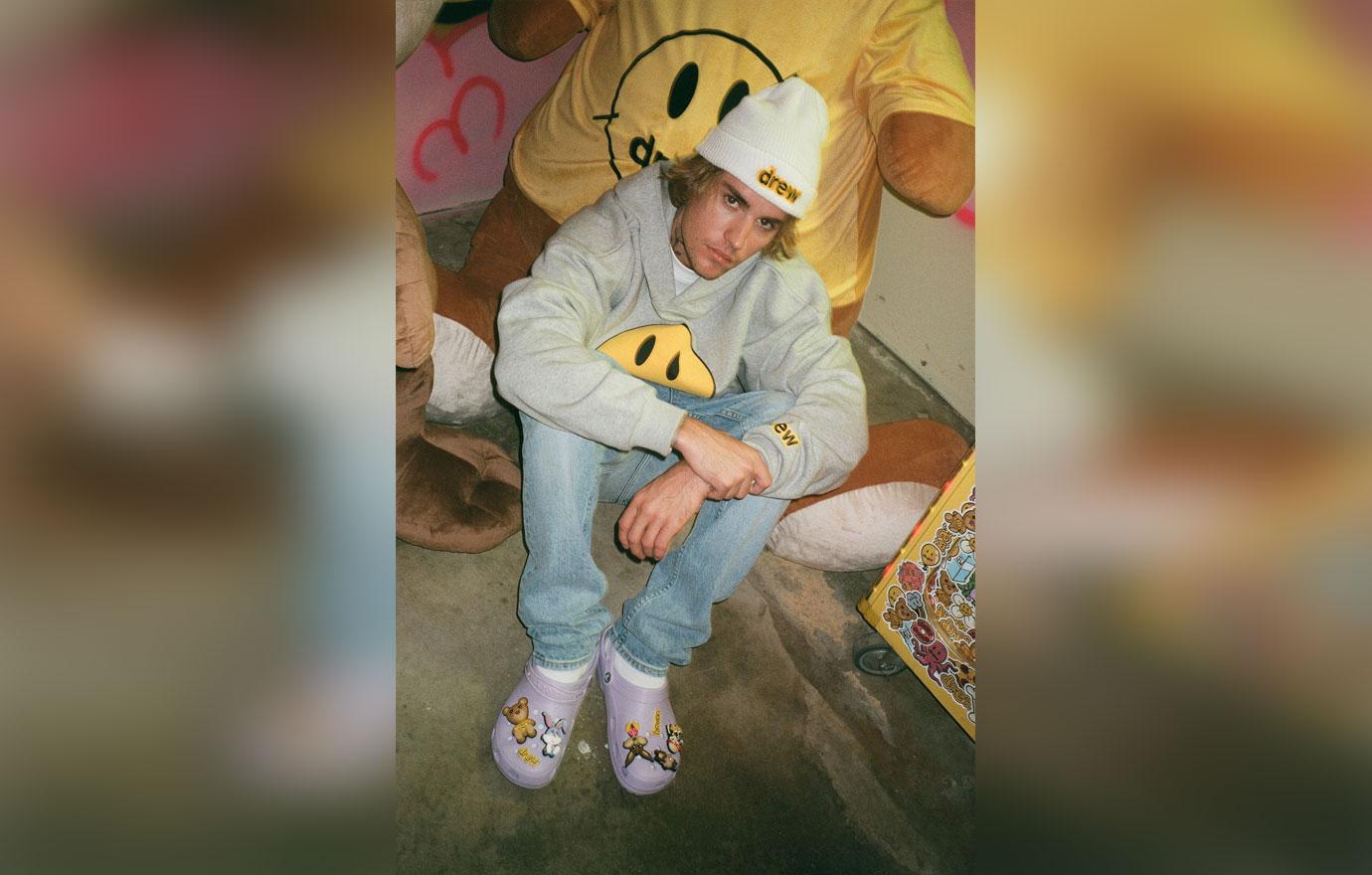 Unfortunately, the new collection sold out instantly — but don't fret! There are plenty of other Crocs available online to purchase.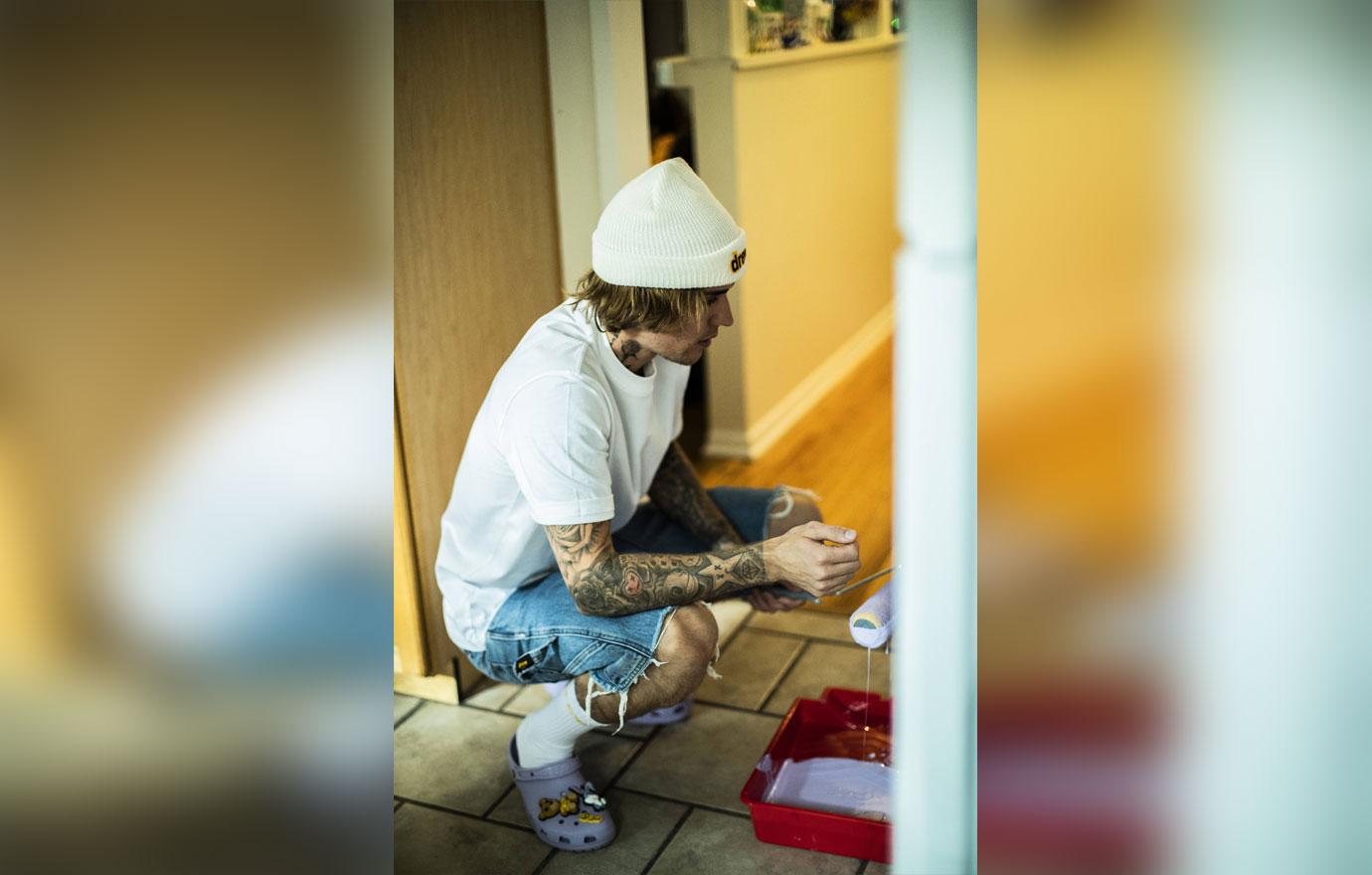 The singer is also gearing up to release his latest album, Justice.
"In a time when there's so much wrong with this broken planet, we all crave healing — and justice — for humanity," he said in a statement. "In creating this album, my goal is to make music that will provide comfort; to make songs that people can relate to, and connect to, so they feel less alone. Suffering, injustice, and pain can leave people feeling helpless. Music is a great way of reminding each other that we aren't alone. Music can be a way to relate to one another and connect with one another. I know that I cannot simply solve injustice by making music, but I do know that if we all do our part by using our gifts to serve this planet, and each other, that we are that much closer to being united. This is me doing a small part. My part. I want to continue the conversation of what justice looks like so we can continue to heal."