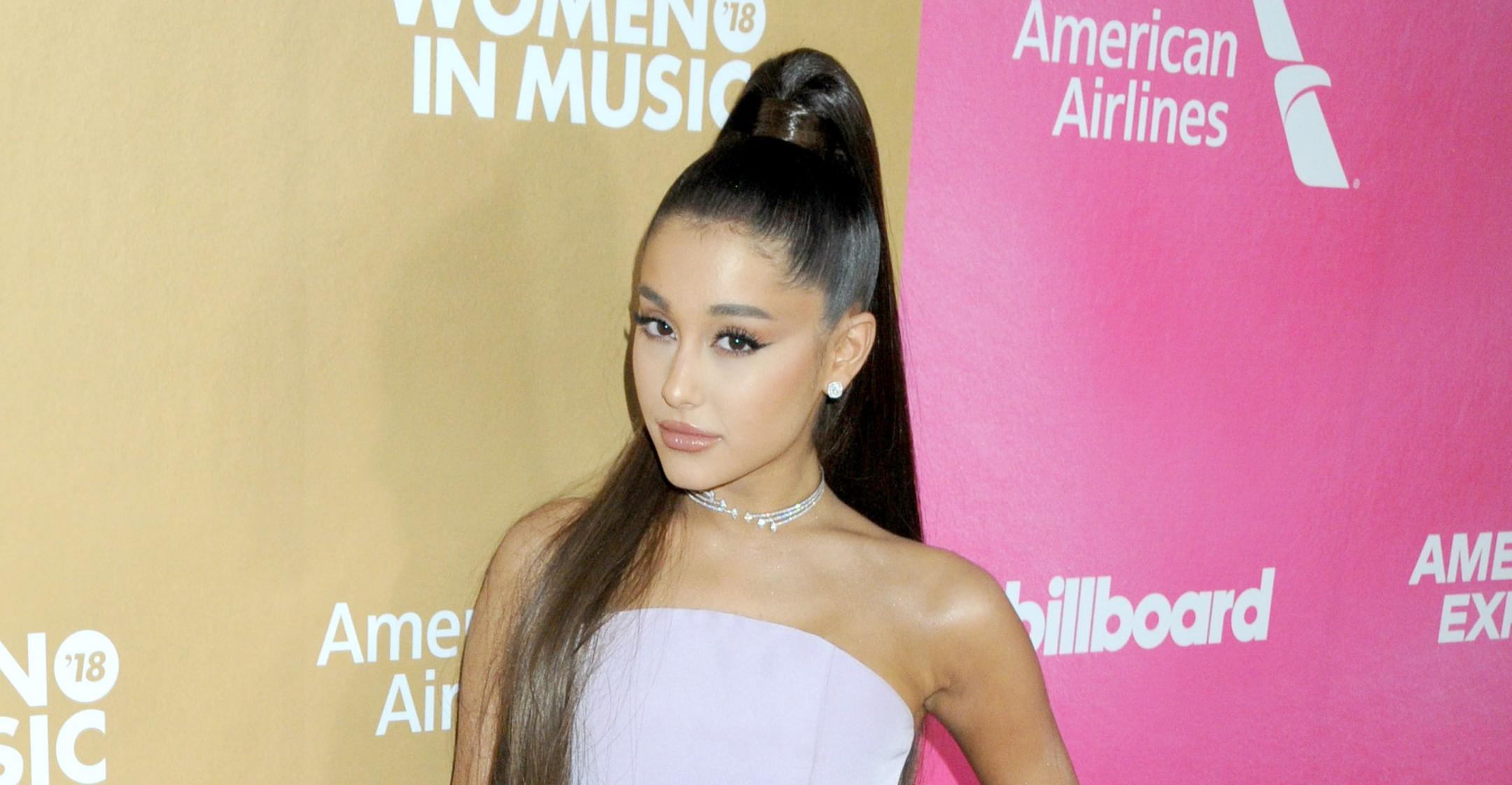 'Here's To Ending The Stigma': Ariana Grande Wants To Normalize Mental Health Struggles And The Idea Of 'Asking For Help'
Ariana Grande is doing her part to promote May as Mental Health Awareness Month.

The "Positions" crooner — who's shared details from her own experiences with PTSD and anxiety — told her fans that no problem is too little to try and fix.
Article continues below advertisement
"Here's to ending the stigma around mental health and normalizing asking for help. healing isn't linear, fun, quick or at all easy but we are here and we've got to commit to making this time as healthy, peaceful and beautiful as possible," she wrote on Instagram. "The work is so hard but we are capable and worth it. sending so much love and strength."
Grande also tagged dozens of resources, including Black Mental Wellness, Postpartum Support Int. and the Asian Mental Health Collective.
Article continues below advertisement
Over the years, Grande has been candid about her long struggle with anxiety.

"I almost feel guilty that I have it because it's just in your head and it's just so crazy how powerful it is." she explained. "You have ups and downs and sometimes you'll go weeks at a time where you will be crushing it and there will be no anxiety ... and then something will happen that can trigger it and then you have a couple of down days."
Article continues below advertisement
The Scream Queens star also revealed that she attends therapy, which she credited for saving "my life so many times."
One of the hardest periods in her life occurred in 2017, when a terrorist set off a bomb outside of the Manchester Arena right as her fans were leaving her concert. Twenty-three people died in the tragedy, in addition to more than 800 receiving injuries.
Article continues below advertisement
After the attack, the singer suffered from PSTD, and she even shared a photo from a brain scan that displayed how the disorder has physically effected her brain.

"Didn't mean to startle anyone with my brain thingy. It just blew me away. I found it informative and interesting and wanted to encourage ya'll to make sure you check on your brains/ listen to your bodies/ take care of yourselves too," she explained of why she shared the image with fans.
In a 2018 interview with British Vogue, she noted that healing from the trauma is something that happens day by day.

"Time is the biggest thing. I feel like I shouldn't even be talking about my own experience – like I shouldn't even say anything," admitted Grande. "I don't think I'll ever know how to talk about it and not cry."