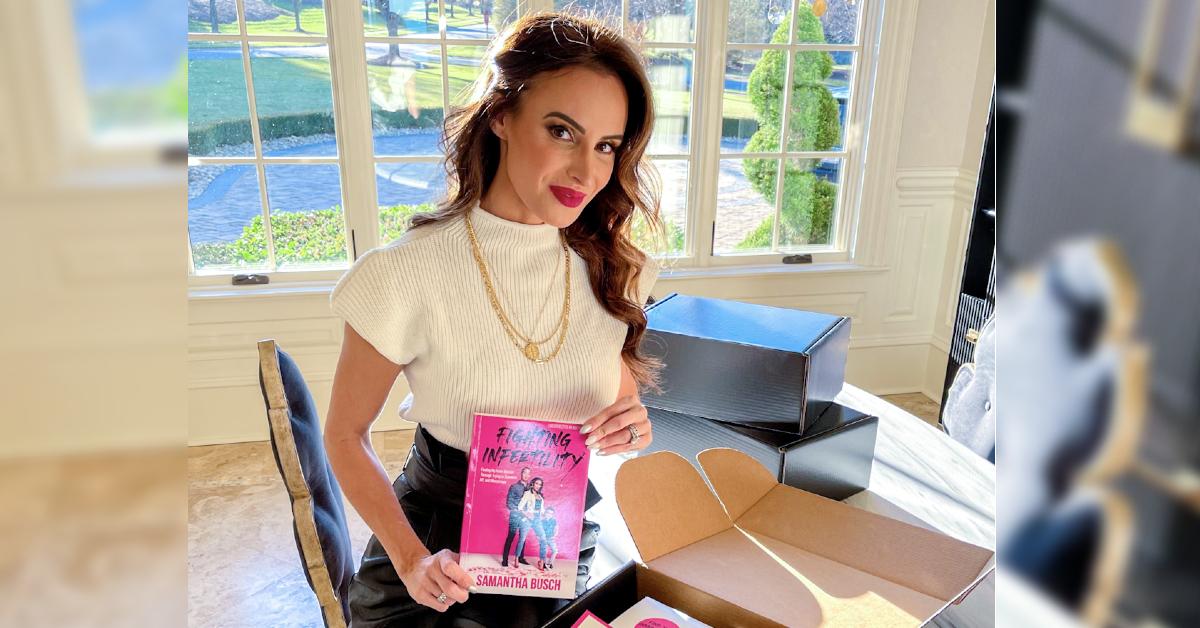 Exclusive: Samantha Busch 'Learned That I Am So Much Stronger' After Writing Her Candid Book 'Fighting Infertility,' Says She 'Put Myself Back Together'
It's been a rough eight years for Samantha Busch and her husband, NASCAR driver Kyle Busch. The couple experienced a miscarriage, a failed IVF attempt, and in November, a second IVF failure while using a surrogate.
Article continues below advertisement
"I really learned that I am so much stronger than I think I ever gave myself credit for because when you're going through the shots or the medications or the side effects or the failed cycles, you're taking [things] bit by bit, but when you write it down and put it all in a book and you reflect on how many cycles you have gone through, how many emotions, how many trials, you're like, 'Damn I did that!'" she exclusively tells Morning Honey. "And I am stronger for it. There were times when it made me feel like I was broken, but you know what, I put myself back together and you keep fighting."
Article continues below advertisement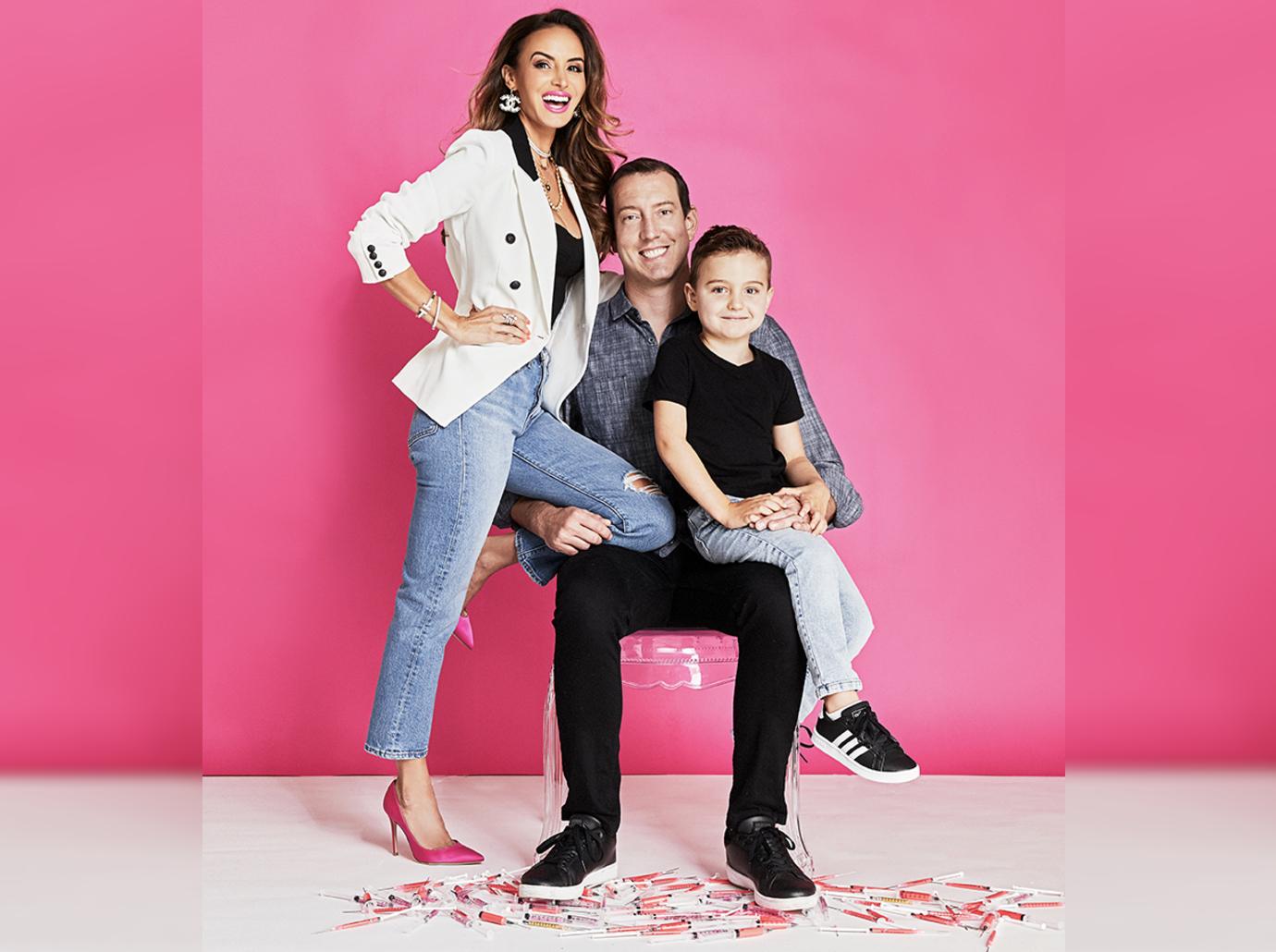 The brunette beauty — who shares son Brexton with Kyle — ultimately wants other women to "understand they are not alone."
Article continues below advertisement
"I think it's very hard when your family members or your friends get pregnant really easy, and you just feel like you're this lost soul. I am telling you when you can't get pregnant, you suddenly see every pregnant women like on the planet — they are somehow around you, so I just wanted them to know they are not alone and then I wanted them to really find their voice because I went through this," she says.
She continues, "I didn't speak up when I should have about different things in my healthcare, and it really took a toll on me mentally. So, I am hoping that women will learn it's OK to ask questions, it's OK to get second opinions. You know your body better than anybody else, so if you have to get at home tests or whatever it may be, do that for yourself, know what cards you're being dealt before you start trying and that way you can avoid a lot of pain and heartache."
Article continues below advertisement
The one silver lining is that the mom-of-one has been able to talk about her problems with "strangers on social media" who have become "my own friends now."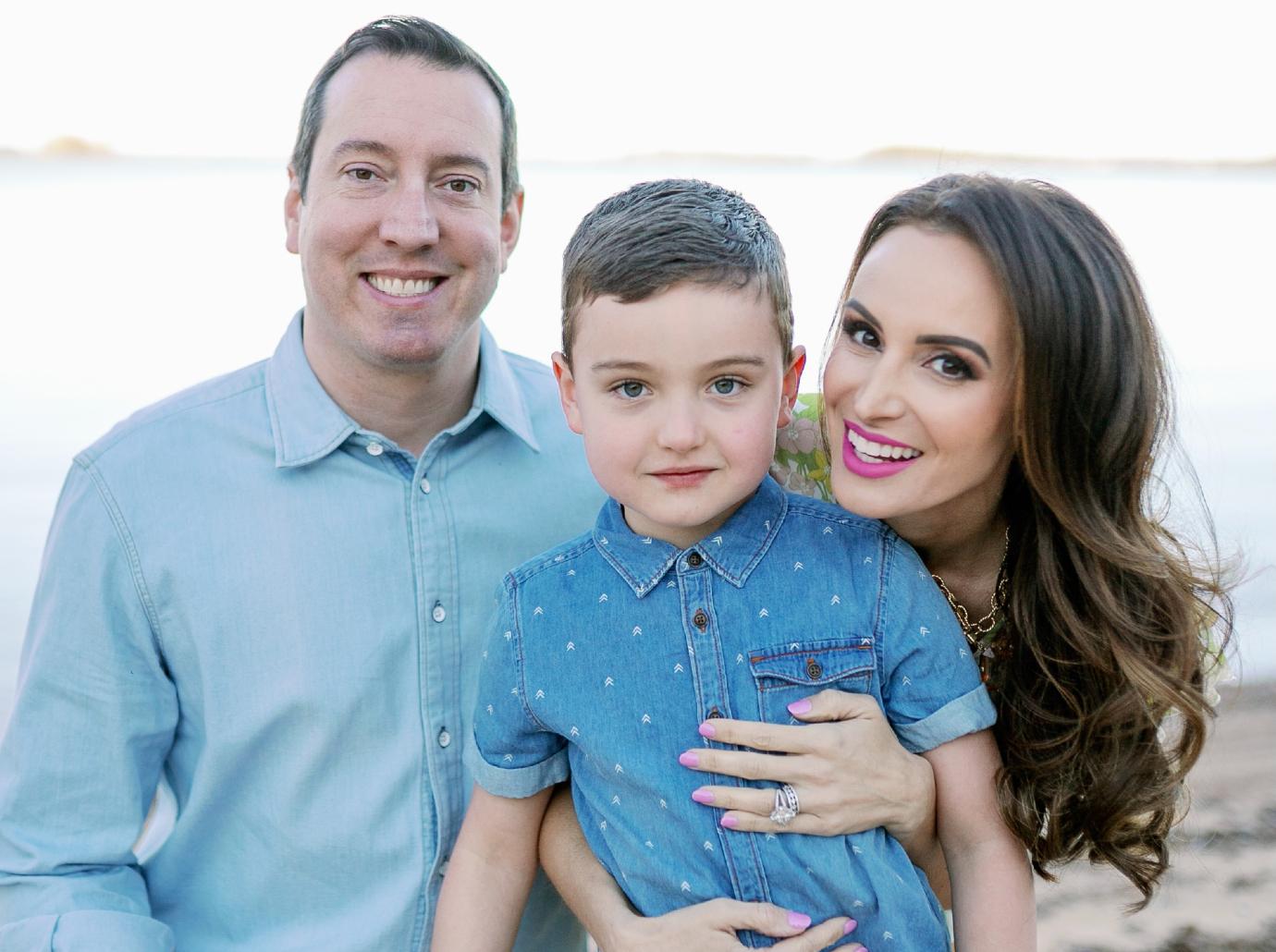 Article continues below advertisement
"Some of my very closest friends are women I have met through support groups, apps or different hashtags through infertility and people are like, 'Oh no way you can't be that close,' and I am like, 'No, we are! We all know each other that well,'" she explains.
Samantha also touched upon her marriage to Kyle, revealing that the two "grieved differently" when the miscarriages occurred. "So, little things like dishes or laundry or something with our son would be what is nowadays a small little two second lip, [but then it] would spiral out of control, and so I really wanted to mention that in the book," she says. "I have had so many women reach out that were like, it's very hopeful to see that infertility is very hard on a marriage, but when you take the time to refocus and work on it, you can come out stronger, but you have to except that is happening to your marriage and then work at it."
Article continues below advertisement
Samantha says "it felt good to just put everything" into her book, which was released in March. "Life is very messy, and it's hard. So, I wanted to show that in the book so that other women going through this know that they are not alone and their feelings, you know, maybe what is happening to them and their bodies or their marriages, so I laid it all out," she shares.
For now, Samantha and Kyle are focusing on their new drink called Rowdy Energy, which they collaborated on together. "I think it was really fun because we both got to be super creative, even down to the can design," she says. "We worked on that together really hard, and we were both like sketching things and putting them together, and it was really cool to see kind of see the idea evolve into what it is today."
Article continues below advertisement
"I think when you work with your husband you're able to be brutally honest with each other. In a work environment you kind of have to be like, OK, constructive criticism, where with each other, we're like, 'Oh my gosh that sucks, we have to do this.' I think that level of honesty and both of us having that work ethic of it has to be great, it has to be perfect, we're going to keep working at it until we get there, just like we do in our marriage and infertility — that is how we approached Rowdy. It needs to stand apart from other drinks out there, from what's inside the can to what the can looks like, and I think we achieved that."
Article continues below advertisement
The author — who recently revealed to her fans that she is unfortunately not pregnant — is hopeful that things will work out in the end and that her second baby will arrive at some point down the line.
"Each time there is always this sense of renewed hope and anticipation that it's going to work," she reveals. "I will definitely say that there are the setbacks and the letdowns and it takes a little bit of time to pick the pieces back up and keep going, but I feel like every time that we do, it's like OK, what is next, what can I do differently, we're going to keep trying. I think the big motivation is our son, too, because he so badly wants a sibling and literally asks almost on a daily basis, so it's like we want it, but then we want it for him so much, too."