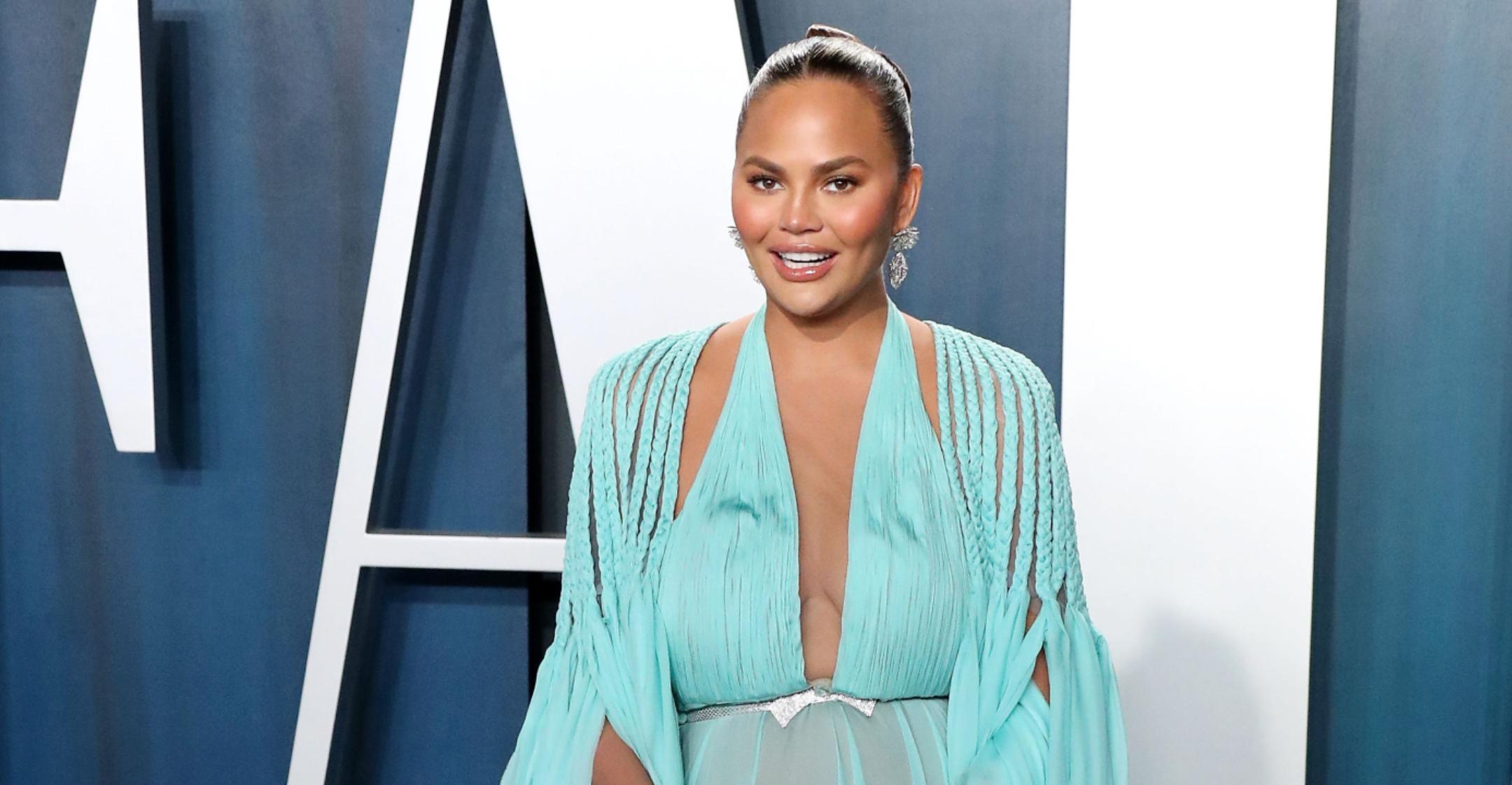 Chrissy Teigen Stays Candid About Her Fertility Struggles To Help 'Normalize The Conversation' For Other Women
Chrissy Teigen's fertility experience has been far from picture-perfect — but she's hopeful that opening up about her own issues will help other women realize they're not alone in their struggles.
Article continues below advertisement
The model underwent IVF twice to welcome Luna, 5, and Miles, 2, but last September she suffered a stillbirth while pregnant with her and husband John Legend's son Jack. She decided to share the devastating news through social media and even posted raw photos of herself crying from the hospital bed.
"I've always wanted to be that person that showed every side to everything — the sad sides, the dark sides, the traumatic sides, the sides full of grief and to not pretend that everything was just perfect all the time," she explained of what spurred her to publicize her family's grief.
Article continues below advertisement
While Teigen didn't think it was "that big of a deal" to share her ordeal, she encourages other women to follow in her footsteps, as she noted the tragedy is "so much more common than you might think."
Article continues below advertisement
"I think women are so hard on themselves and so tough on their bodies and tough on themselves mentally and in every aspect of life," she expressed. "But especially with fertility, because it's supposed to be like this God-given birthright that you are able to carry and conceive a child. And when it doesn't happen the way you plan or as easily as it seems to happen for other people, you feel like a failure."
Article continues below advertisement
To help women stop feeling shame around the topic, she's partnered with Fertility Out Loud, a website that acts as a community space and provides resources.

"You cry with one another and open up to one another about something that's so personal and so unglamorous," the cookbook author explained. "But the more we talked about it, the more [we can] normalize the conversation. And if I can get people to say IVF without whispering it or to not be grossed out by the term 'embryo transfer,' I've done my job."
Prior to the collab, the mom-of-two admitted she had hesitations when it came to therapy — but she's come to the realization that anything she may be feeling is valid.

"There are different kinds of therapy for different people," she noted. "And if one thing didn't work for you, I promise there's something that will — and it can be life-changing."