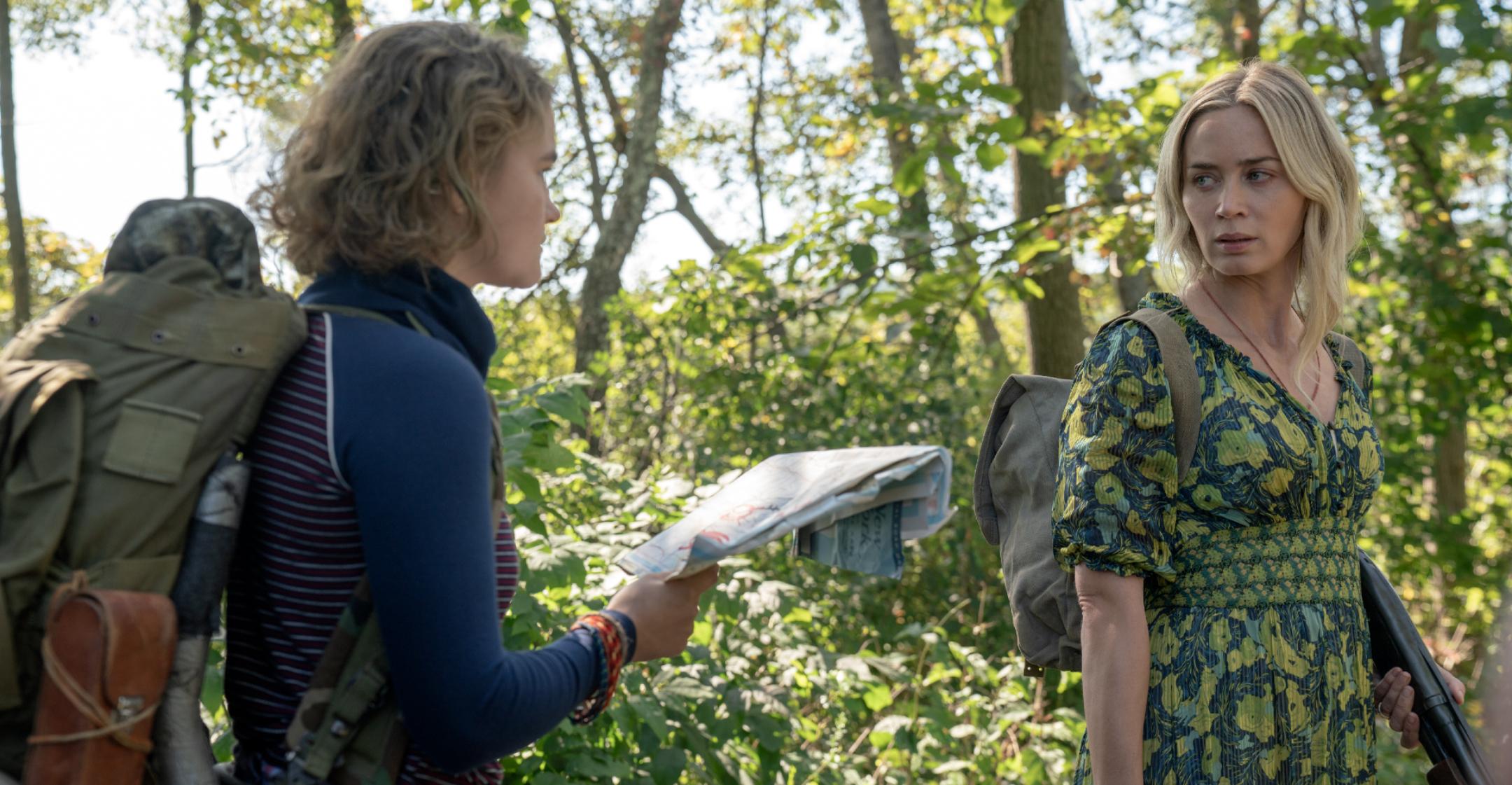 Shhh! Watch The Frightening Final Trailer For 'A Quiet Place 2' Ahead Of Its May 28 Premiere
Article continues below advertisement
The sequel to the hit flick is once again directed by The Office's John Krasinski, and it will pick up where the first left off.

"Following the deadly events at home, the Abbott family (Emily Blunt, Millicent Simmonds, Noah Jupe) must now face the terrors of the outside world as they continue their fight for survival in silence," the official synopsis teases. "Forced to venture into the unknown, they quickly realize that the creatures that hunt by sound are not the only threats that lurk beyond the sand path."
The trailer kicks off with a flashback, showing Krasinski's character, Lee, nonchalantly walking into a pharmacy. While waiting at the cash register, he watches a television that's capturing a chaotic scene.

He then asks the man in front of him, "What happened?"
Article continues below advertisement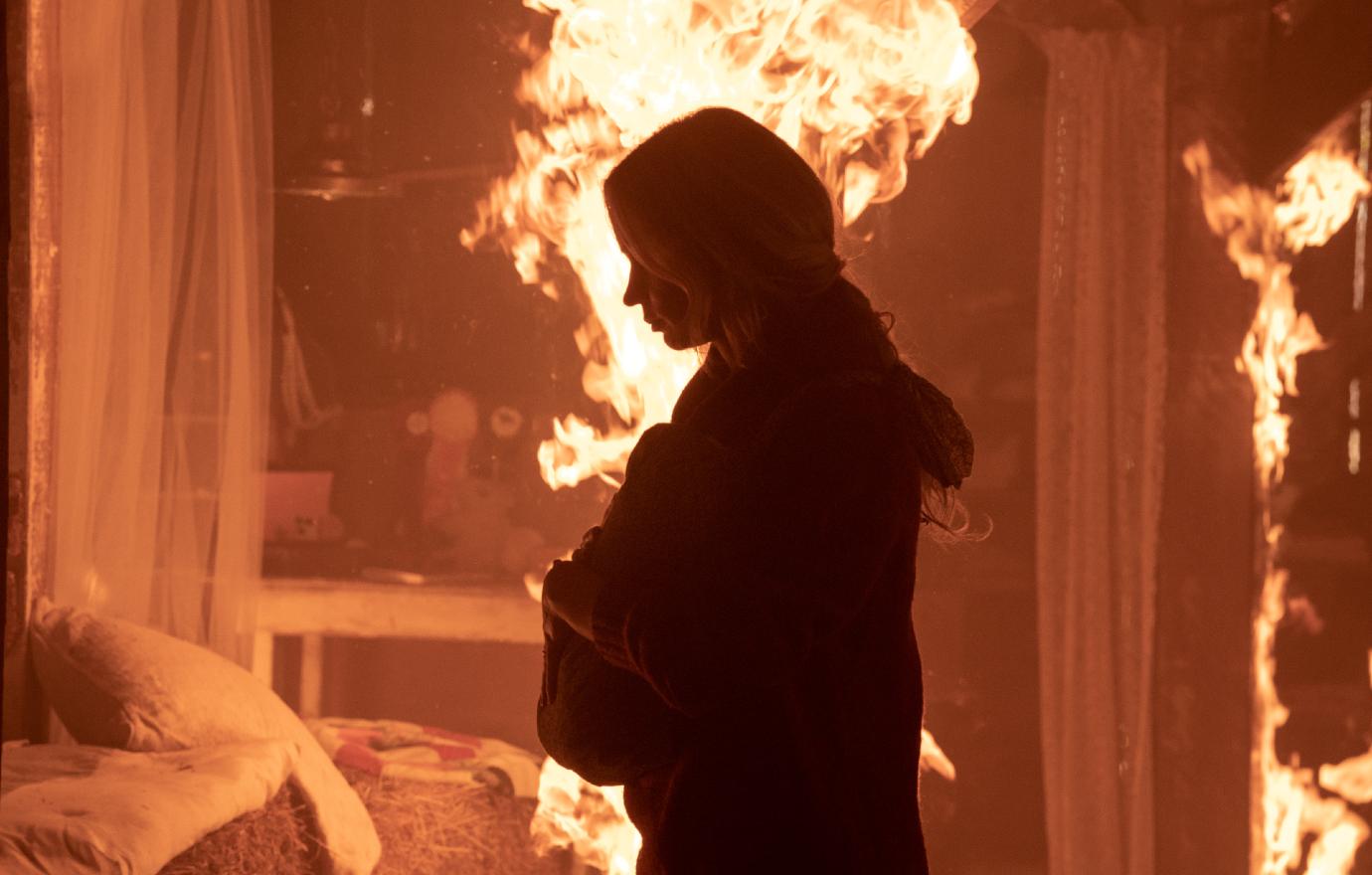 "A bomb, I think," he replies.

Anyone who saw the first flick knows that wasn't the case, as the world is eventually terrorized by blind monsters that use their powerful hearing senses to search and kill prey.
Article continues below advertisement
The scene then shows Lee and his daughter scrambling for shelter before it fast forwards to the post-apocalyptic world seen in the first movie.

Blunt's character and her three children are then pictured roaming around as silently as possible, since making a noise would alert the dangerous creatures.
Though the family of four (SPOILER ALERT: Krasinki's characters sacrifices himself for his kids at the end of the original) on their own for years, they come across two other survivors (Cillian Murphy and Djimon Hounsou) on their journey.

"I don't know why you came all the way up here," Murphy's character tells her. "There's nothing left."
Article continues below advertisement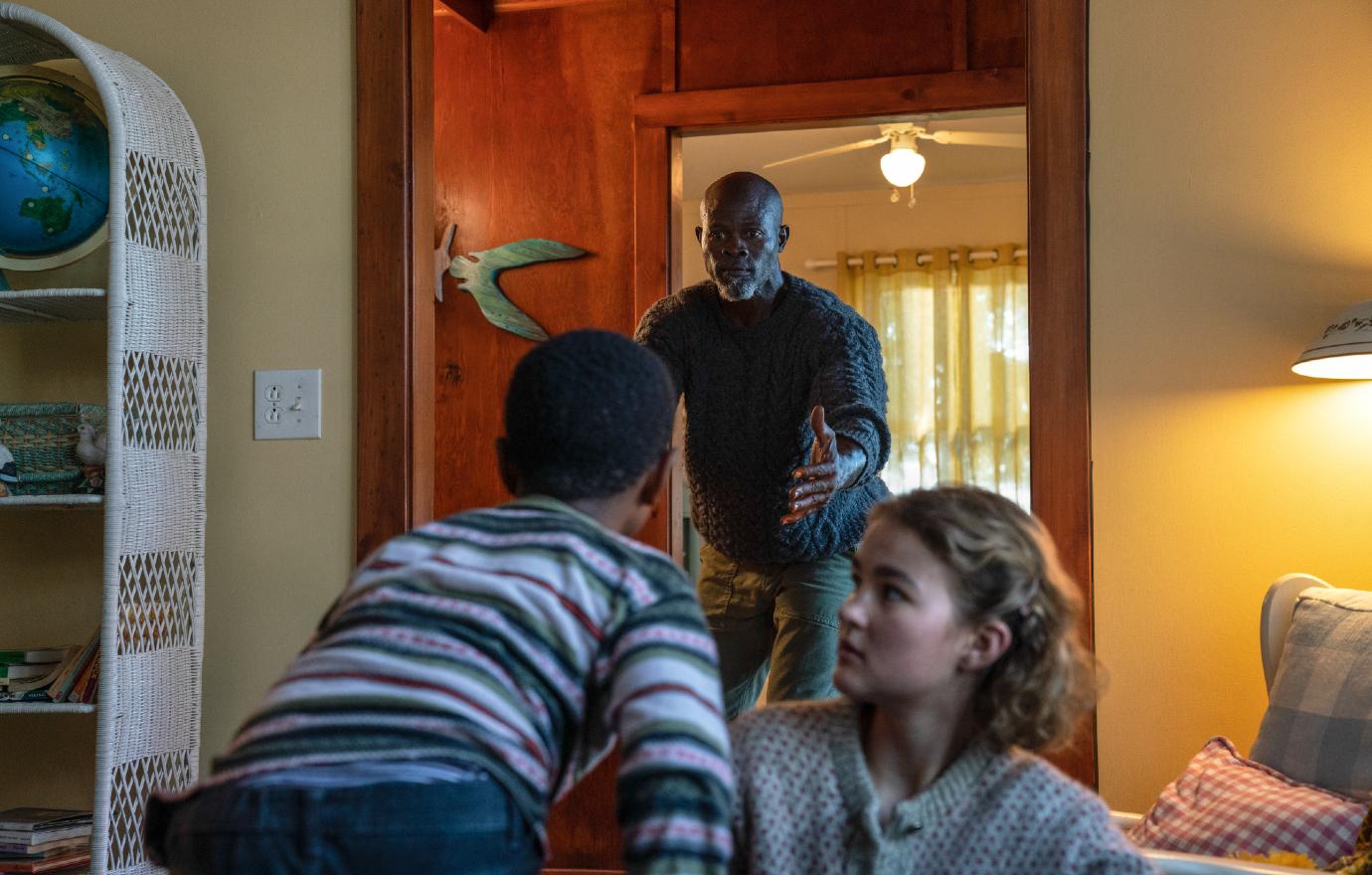 "There are people out there," states Blunt's character. "People worth saving."

The rest of the video shows more chaos unfolding, as they hide from the monsters and use shotguns for protection — all while not making a single peep.
Article continues below advertisement
The film was originally scheduled to release on March 28 of last year, but they decided to push back the premiere since COVID-19 caused theaters to close their doors.
"It was always designed for a theatrical experience," Krasinski explained of not making it available as a video on demand. "The second movie is much bigger. It's a much scarier movie."
"To all our A Quiet Place fans, one of the things I'm most proud of is that people have said our movie is one you have to see all together. Well due to the ever-changing circumstances of what's going on in the world around us, now is clearly not the right time to do that," he shared last year in a March 12 Instagram post. "As insanely excited as we are for all of you to see this movie... I'm gonna wait to release the film til we CAN all see it together!" he continued. "So here's to our group movie date! See you soon! #AQuietPlacePart2... Take2."