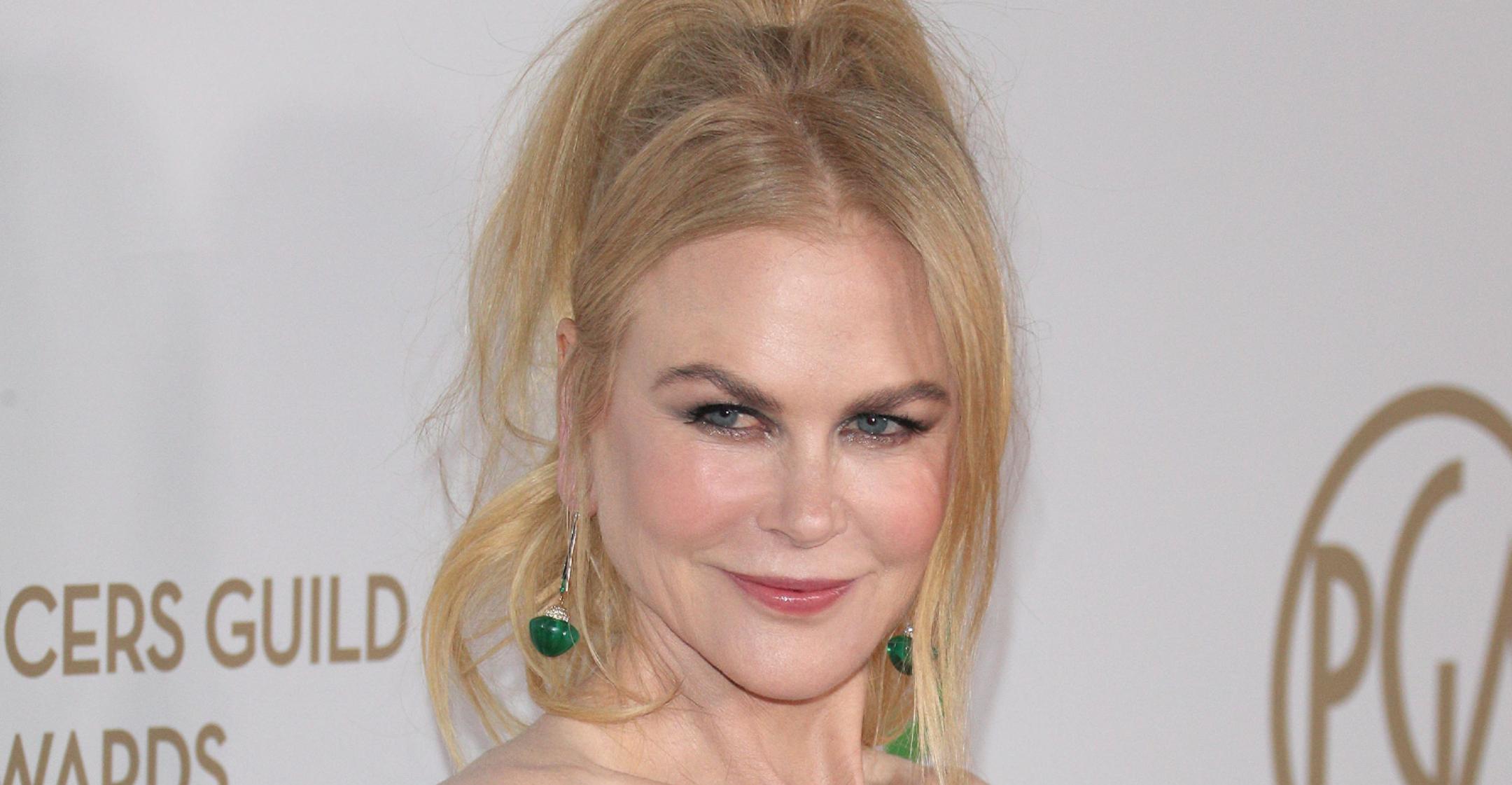 Nicole Kidman Is The Wellness Guru Of Your Nightmares In Drama Series 'Nine Perfect Strangers' — Watch The Trailer
If you devoured shows like Big Little Lies and The Undoing, we have good news for you: a 30-second trailer for Nicole Kidman's eerie new Hulu series Nine Perfect Strangers has just been released!
Article continues below advertisement
The miniseries is based on Liane Moriarty's novel of the same name and focuses on off-putting wellness guru Masha (Kidman), who welcomes nine guests to her retreat with the promise of feeling renewed and healed after 10 days.

In the trailer, Kidman's character tells her guests — which includes Francis (Melissa McCarthy), Carmel (Regina Hall), Lars (Luke Evans), to "surrender" themselves to her.
Viewers then get a glimpse at Masha's untraditional methods, which seems to involve each of her guests lying down in the dirt of a shallow grave.
Ominous music plays in the background of another scene that shows a panicked man gasping for air, while another screams at the top of his lungs while taking a shower. Meanwhile, McCarthy's character angrily strikes a body dummy with a stick and Hall's appears to try and choke someone.
Article continues below advertisement
The trailer concludes with the group sitting down for a candlelit dinner, where Masha declares, "We are on the precipice of something great."

A release date for the anticipated series, which was filmed in Australia, has yet to be announced, but McCarthy revealed she hit it off with her costars when production began.
Article continues below advertisement
"It's such a good group and everyone's so weird, which is always my favorite," the Bridesmaids star revealed, before dishing on her interaction with Kidman.

"There's something so regal about her. You expect her to be, 'Hello, I'm Nicole Kidman,'" she noted. "Then you really get to know her and you're like, 'She's weird!'" McCarthy said, smiling. "She's a wonderful weirdo."
The comedic actress also praised Michael Shannon, admitting that sometimes she became so entranced by his performance that she had to be prompted to say her lines.

"He's one of the most fascinating people I've ever met," she said. "And funniest, for sure."
Both Kidman and McCarthy are also executive producers on the drama, which was created by David E. Kelly and John-Henry Butterworth.