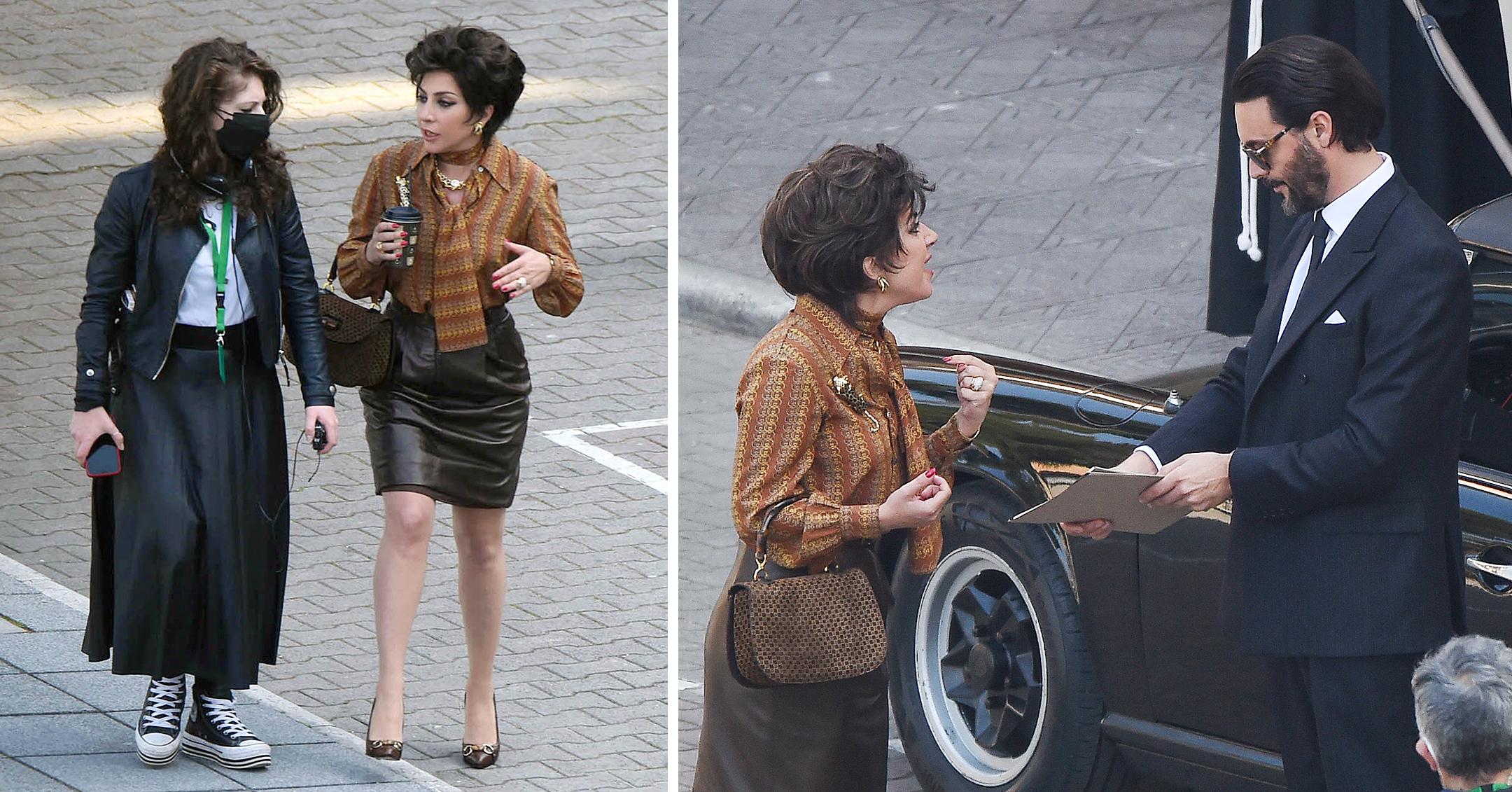 Lady Gaga & John Huston Get Into Character While Filming 'House Of Gucci' In Rome — Photos
Looks intense! Lady Gaga and John Huston were spotted filming House of Gucci in Rome, Italy, on Friday, April 2, and it seems like the two were really channeling their characters.
Article continues below advertisement
Scroll through the gallery below to see their day on set!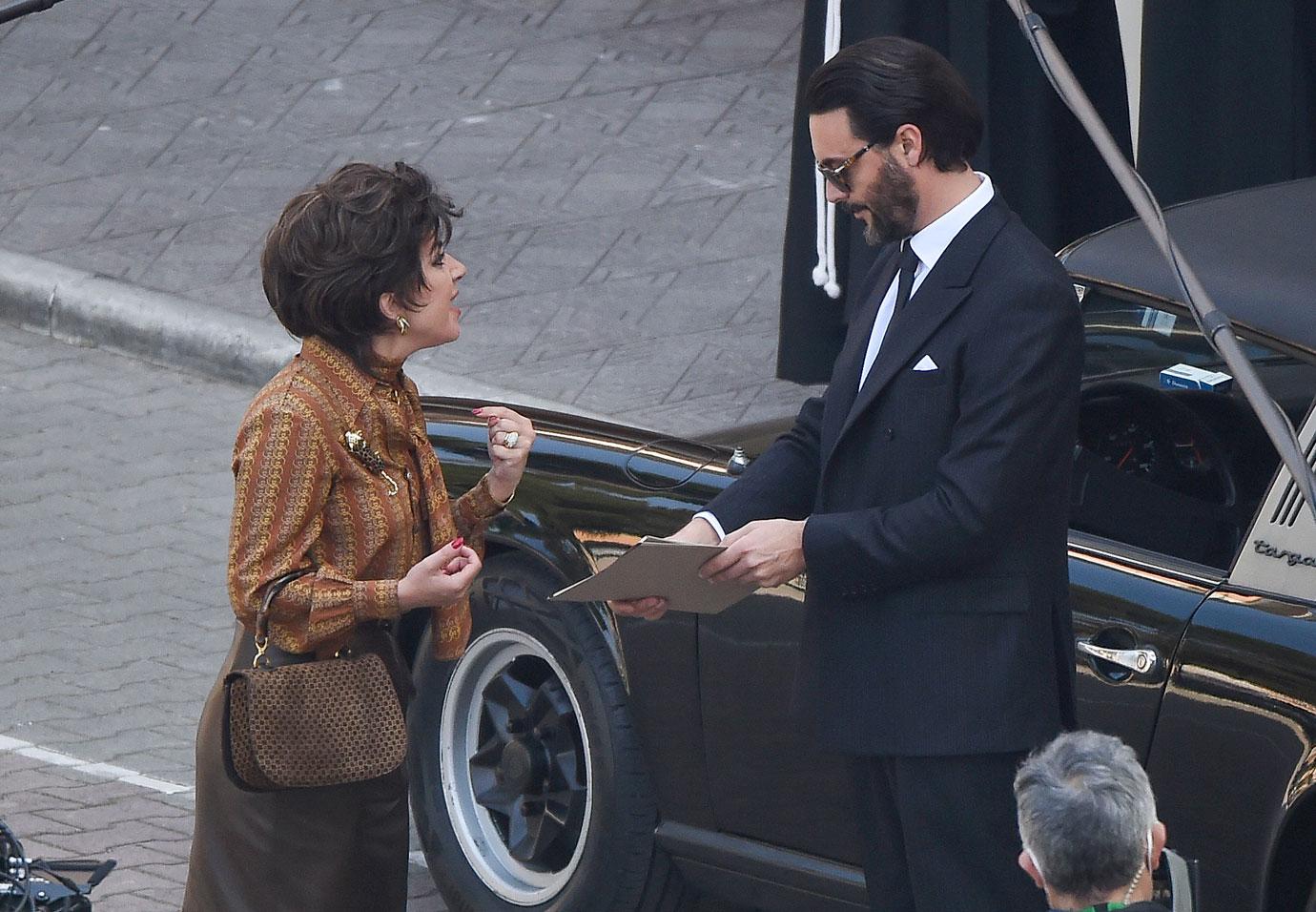 The pop star — who is playing Patrizia Reggiani, the ex-wife of designer Maurizio Gucci, played by Adam Driver — looked to be yelling at her costar Huston. Gaga was wearing a brown patterned shirt with a leather skirt and dark heels.
Meanwhile, Huston, who plays Domenico De Sole, current chairman of Tom Ford and former president of Gucci Group from 1994-2004, rocked a dark suit and sunglasses.
Article continues below advertisement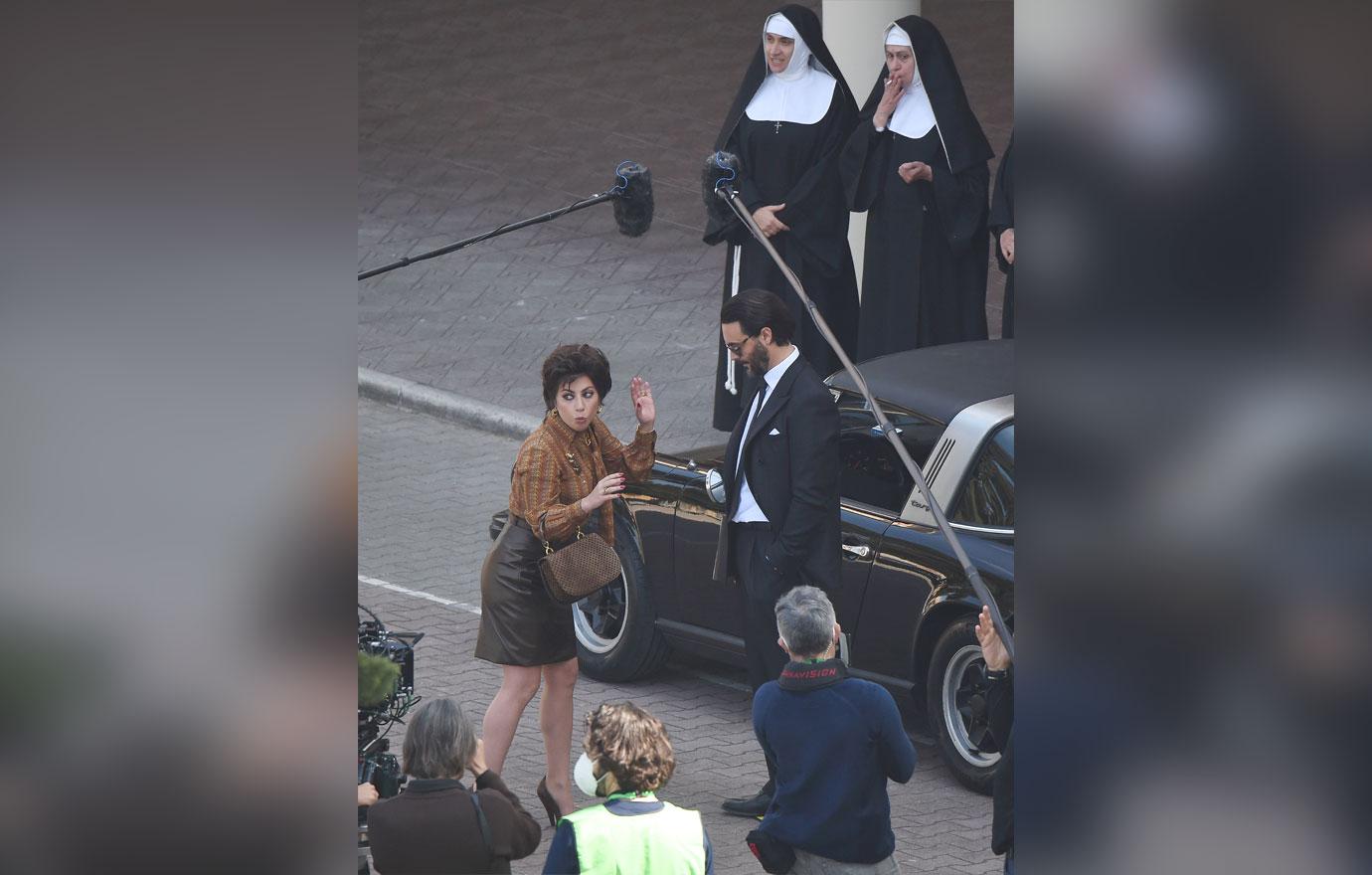 The flick — which is directed by Ridley Scott and based on the book The House of Gucci: A Sensational Story of Murder, Madness, Glamour, and Greed — focuses on Reggiani, who was tried and convicted of assassinating Gucci in 1995.
Reggiani, who shares two children with Gucci, served 18 years in prison for her role in her estranged ex's death.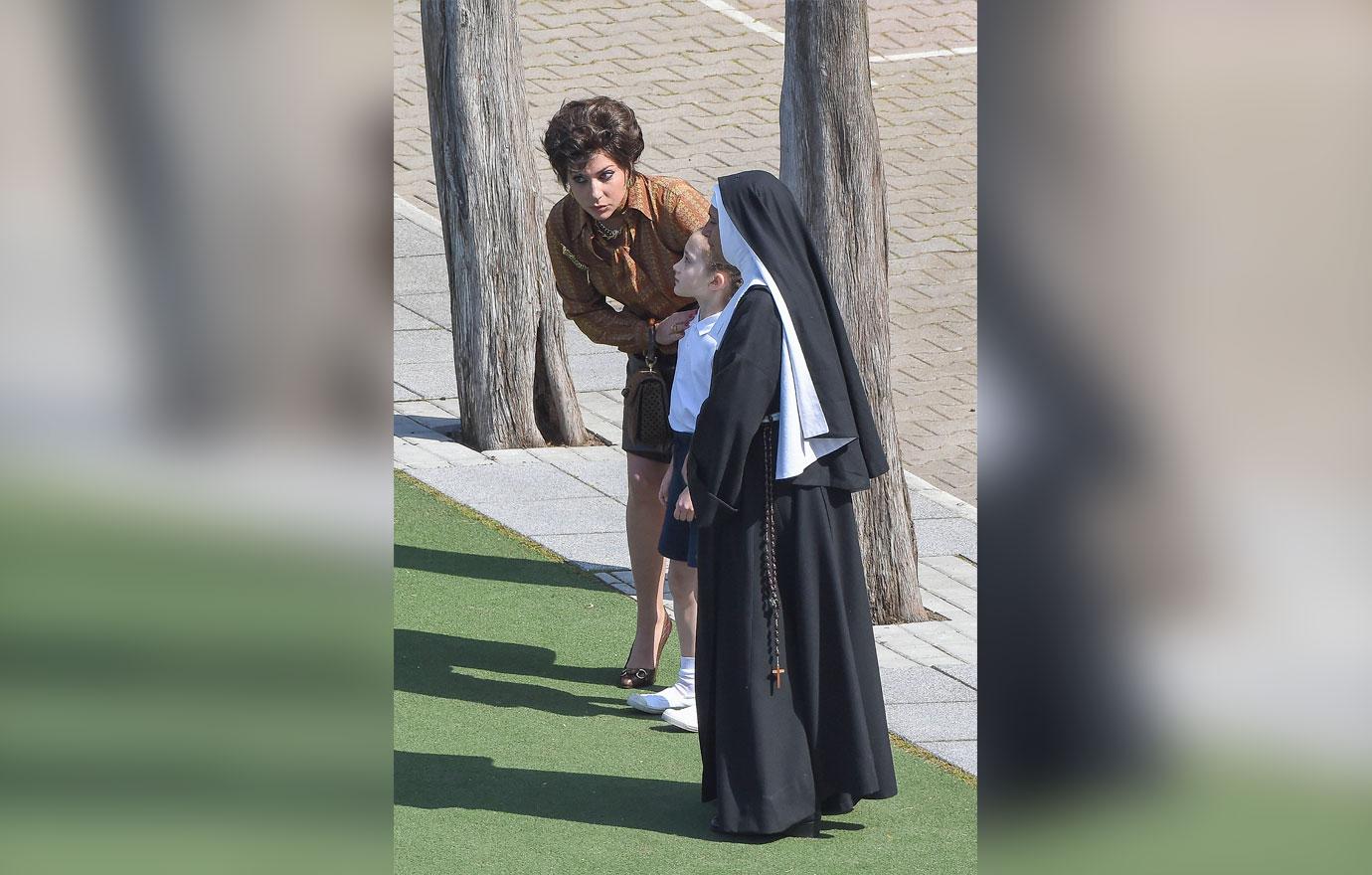 The singer was photographed filming with a nun and a young girl, who looks like she is playing one of her two daughters — either Alessandra or Allegra Gucci.
Article continues below advertisement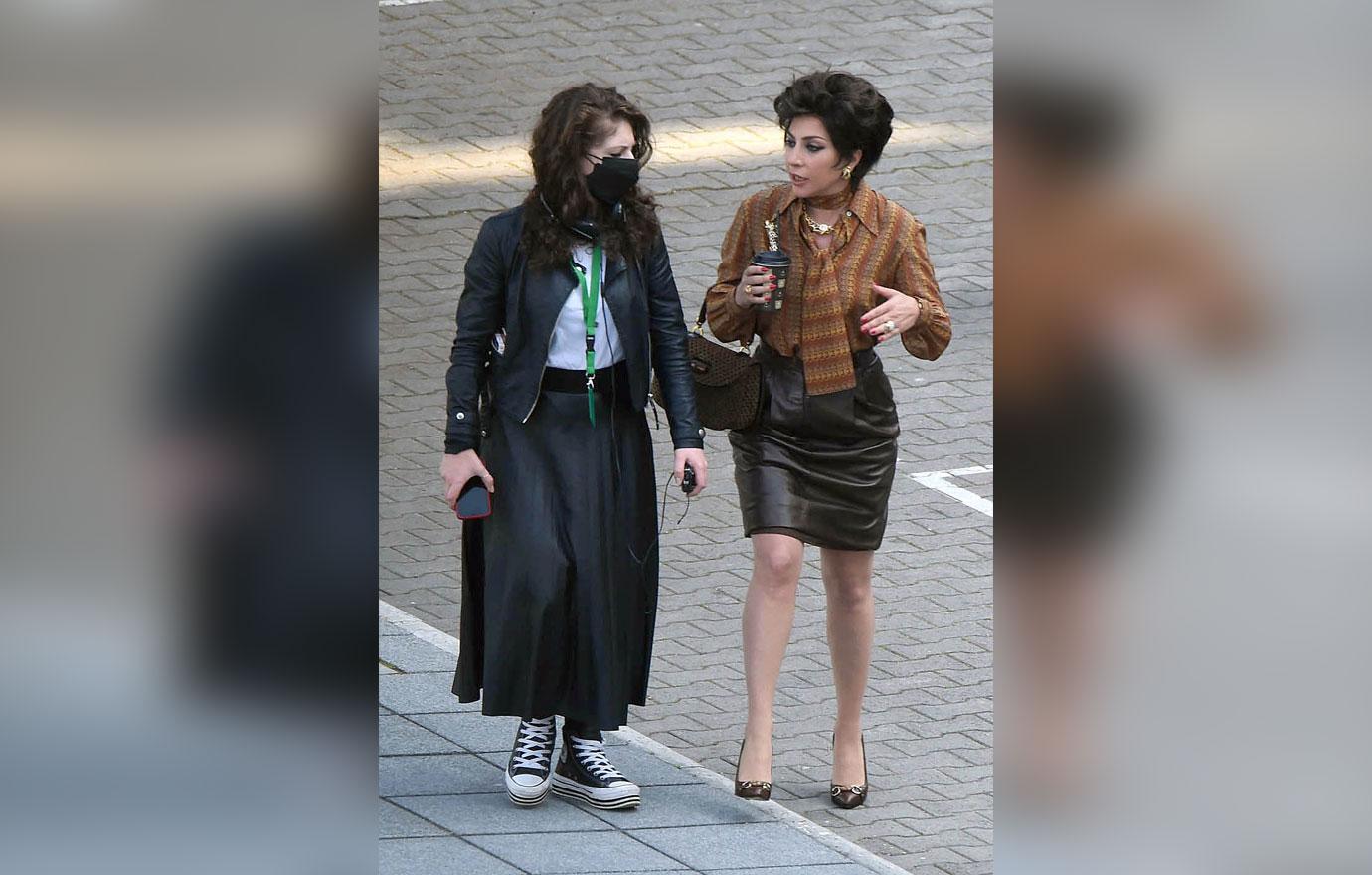 In mid-March, Gaga was spotted filming scenes in Lake Como, Italy, alongside Driver. Salma Hayek was also photographed in Italy recently, as it was recently revealed she would be joining the biological crime drama.
"So happy to have my good buddy Salma join our wonderful cast," producer Giannina Scott said about the exciting news. "I've been talking with her about this Gucci project for 20 years. Now it's happening and she is a part of it. Ridley and I are thrilled."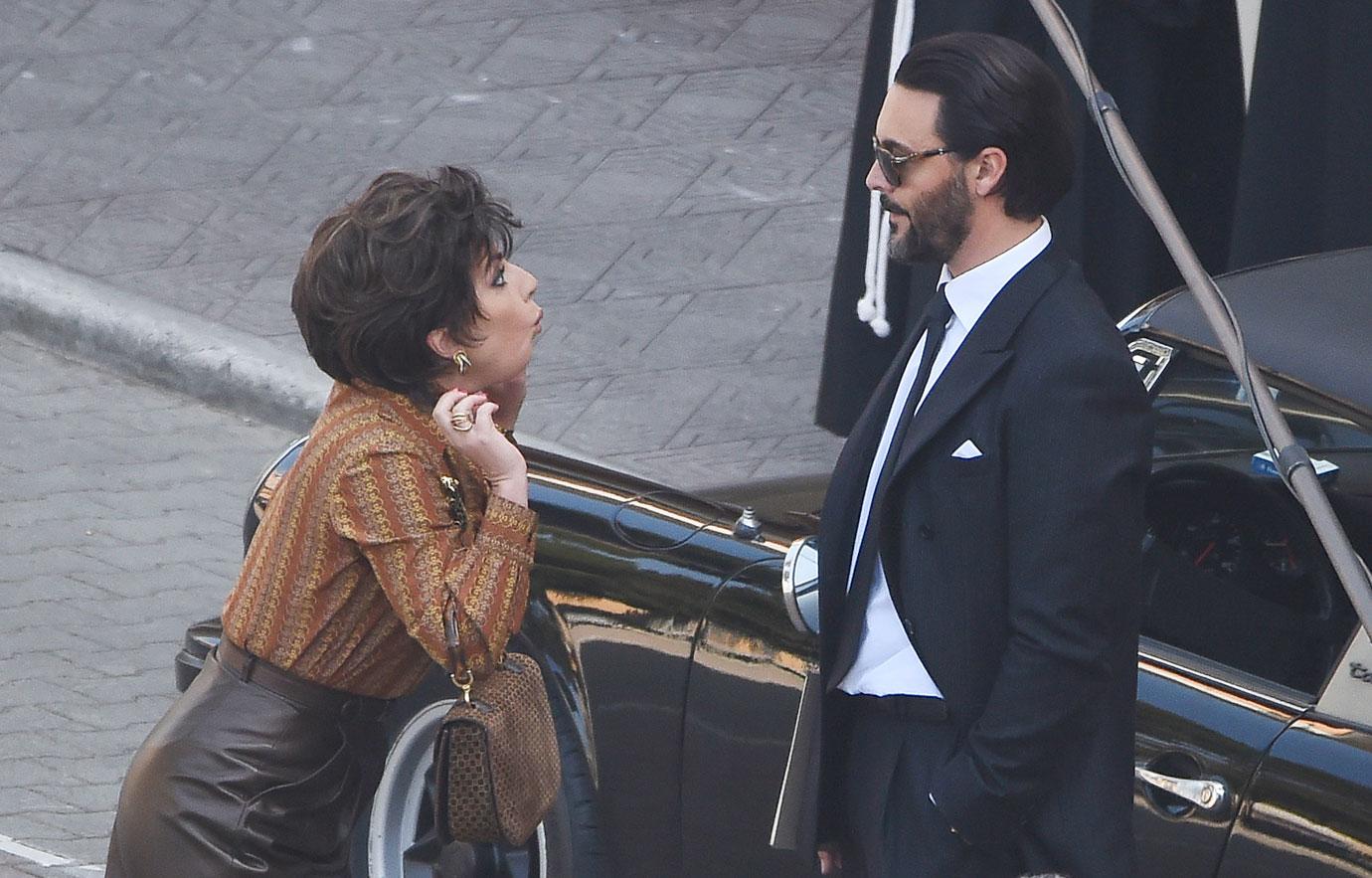 "This film, because it's high fashion '80s and '90s, it's going to be a little different. I'm still trying to find a look for it. The '80s weren't a particularly good-looking period. The fashion world or these fashion shows, they were not that great looking. You look at the big coats and stuff and [go] hmm… So it's a bit of a kitschy, funny, tragic tragedy — like a high-end soap opera. With a crazy cast as well," director of photography, Dariusz Wolski, revealed about the upcoming movie.