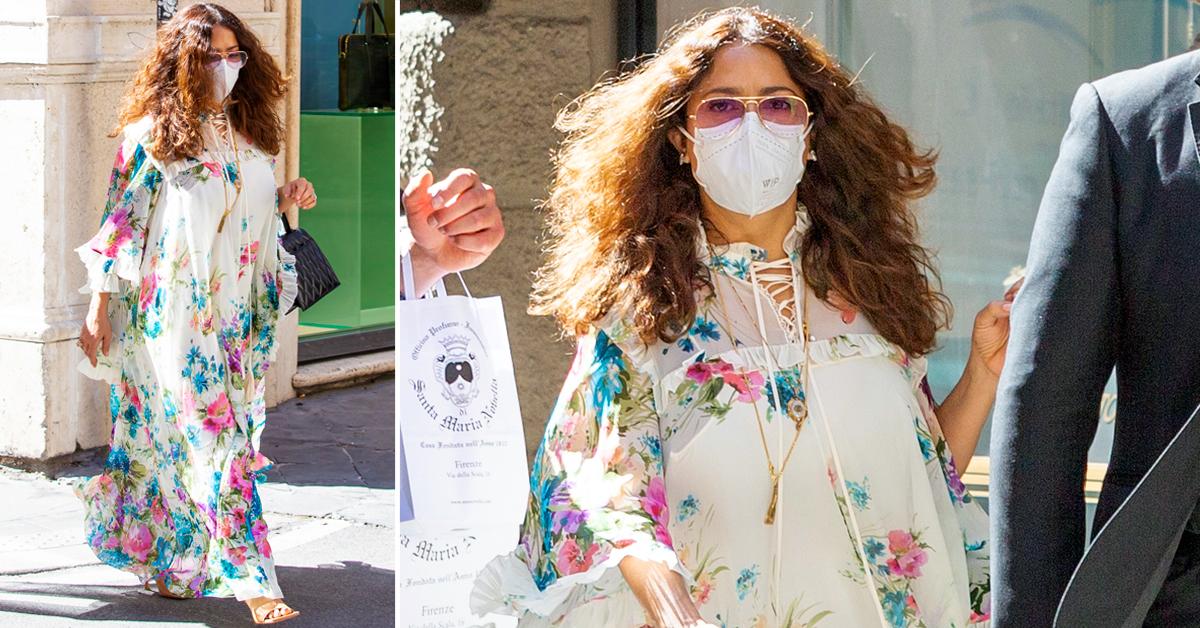 Flower Power! Salma Hayek Spotted Strolling In Rome Wearing Gorgeous Patterned Gown — See Photos
Even while traveling, actress Salma Hayek always looks fashionable! The 54-year-old was photographed wearing a gorgeous floral gown while out and about in Rome, Italy, on Friday, April 2.
Scroll through the gallery below to see her outing!
Article continues below advertisement
Hayek's gown had blue, pink, and purple flowers on it, and she accessorized her outfit with a black purse and tan high heels. The Like A Boss star donned a white face mask and sunglasses while walking around Europe.
The brunette beauty is in Italy to film House of Gucci, which stars Lady Gaga and Adam Driver.
Article continues below advertisement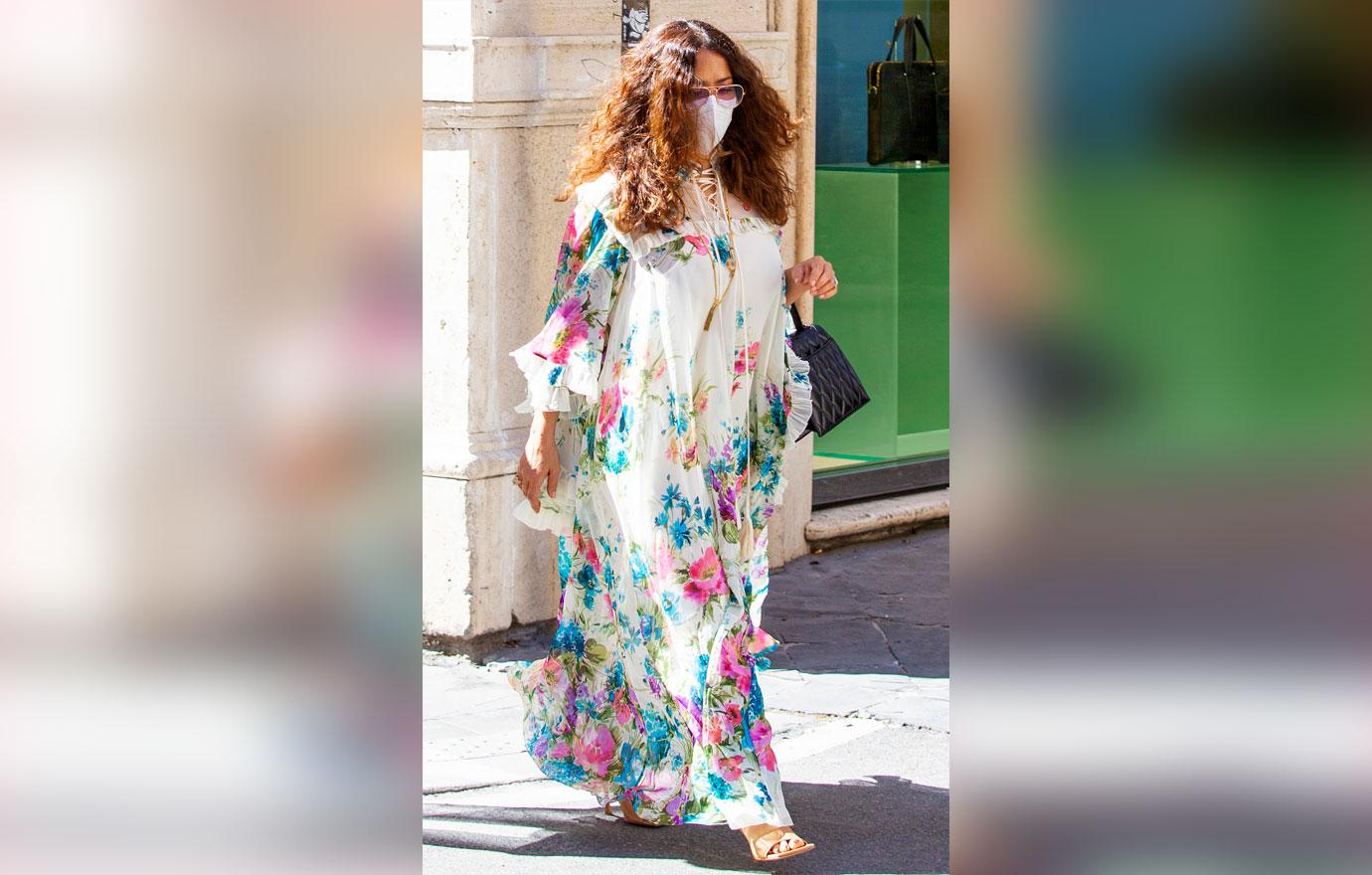 "So happy to have my good buddy Salma join our wonderful cast," producer Giannina Scott said about the exciting news. "I've been talking with her about this Gucci project for 20 years. Now it's happening and she is a part of it. [Ridley Scott] and I are thrilled."
The film focuses on Patrizia Reggiani (Gaga), who tried to plot and kill her husband, Maurizio Gucci (Driver), who is the grandson of fashion designer Guccio Gucci.
Ridley will direct the movie, which is based on the 2001 book, The House of Gucci: A Sensational Story of Murder, Madness, Glamour, and Greed by Sara Gay Forden.
Hayek will play Pina Auriemma, who was a clairvoyant friend of "Black Widow" Patrizia and was sentenced to 25 years in prison after Maurizio Gucci's murder trial in 1998.
The day before, Hayek wore a dark Gucci tracksuit while on set.
Article continues below advertisement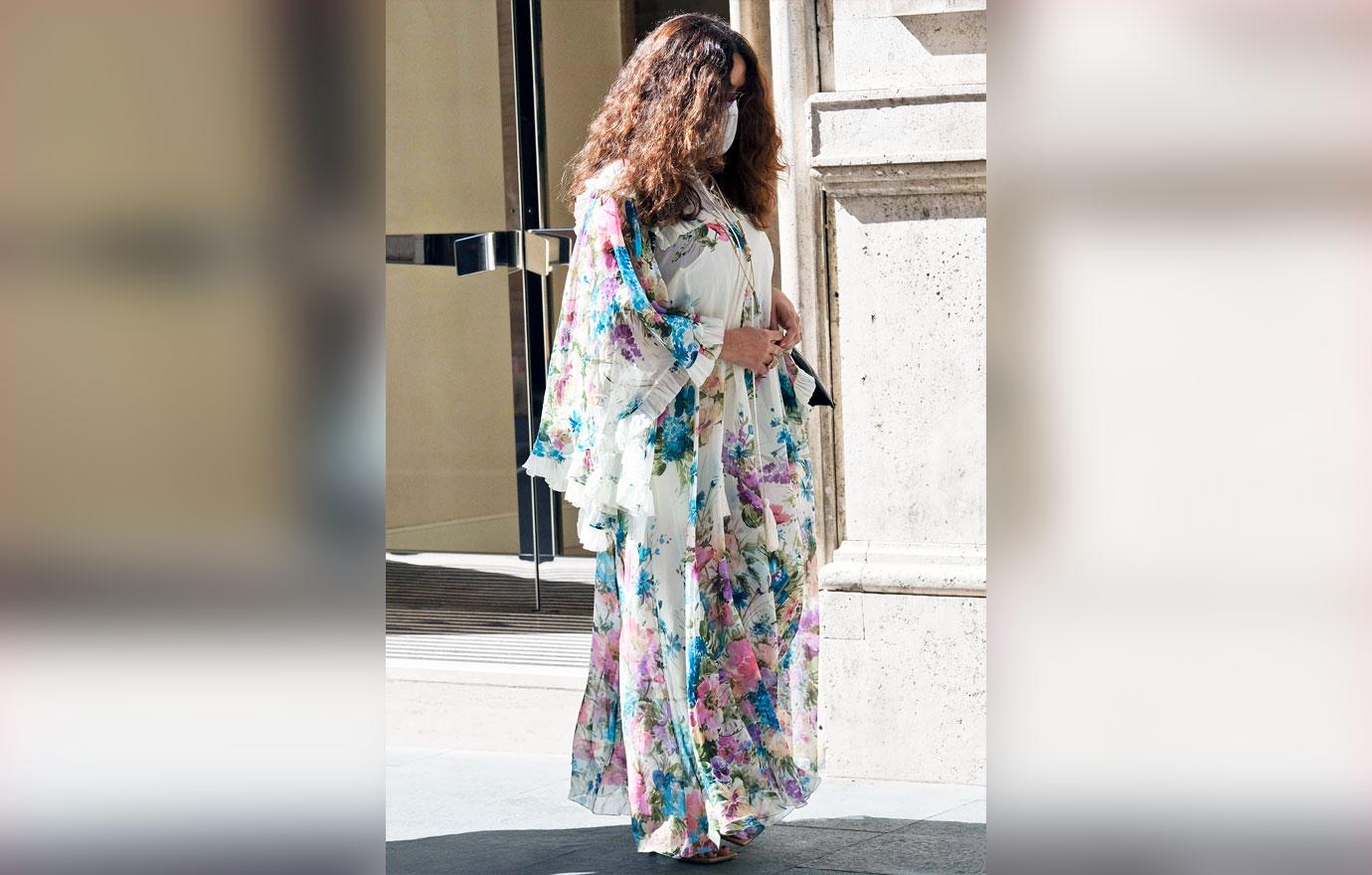 Despite being a global star, Hayek said she doesn't let it get to her head. "If anything, I'm a lot more relaxed," she previously said.
"My priorities have changed. When you're younger, you're focused on the big role, the career. I felt like I had so much to prove to so many people. Now I feel like I don't have to prove anything to anyone. Life itself is more important. And I'm enjoying it," she added.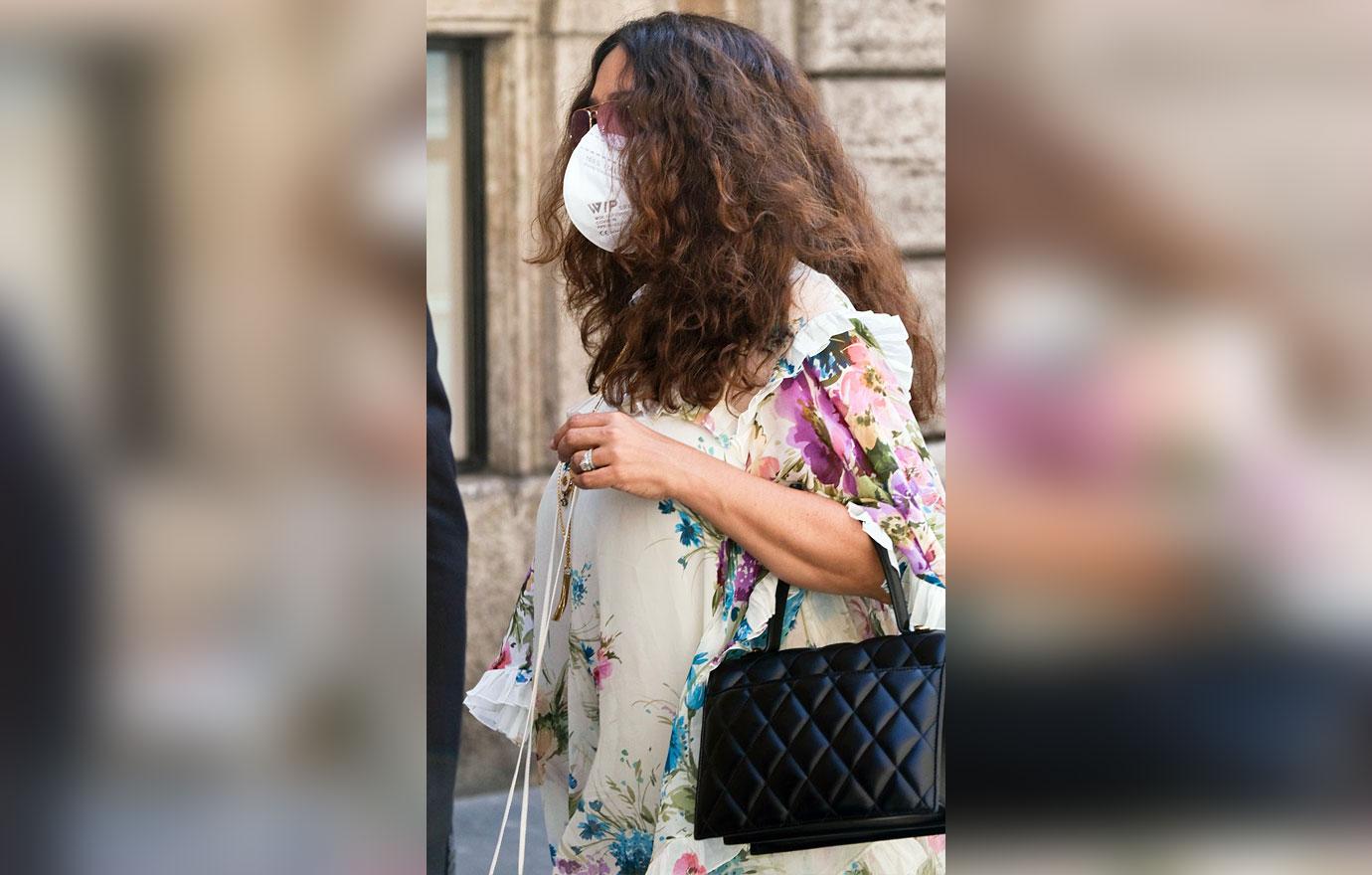 She continued, "I live in a house with dogs and a garden. I have really good friends and family — that's my life. Every once in a while you get nominated for an Oscar and you go to a couple of parties for a month or two and then you go back to cleaning the dog s**t. Because the dogs are pissed off, because you went away to make a movie and now it's their time to punish you."