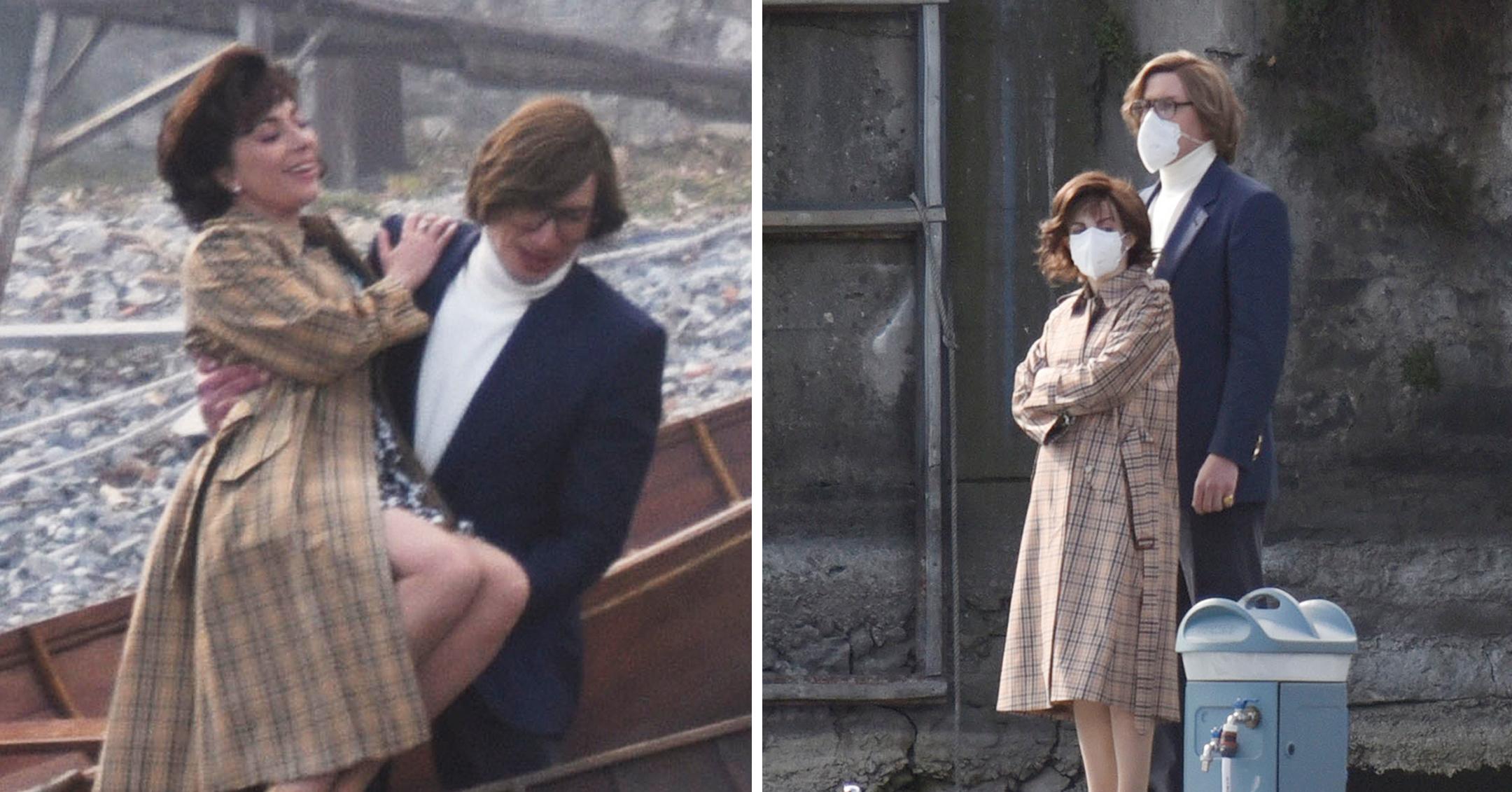 Dynamic Duo Lady Gaga & Adam Driver Film Romantic Lakeside Scenes In Italy For 'House Of Gucci' — See Photos!
...And action! On March 18, Lady Gaga and Adam Driver were spotted filming scenes in Lake Como, Italy, for their biographical crime drama House of Gucci. The Ridley Scott-directed flick is based on Sarah Gay Forden's 2001 book, House of Gucci: A Sensational Story of Murder, Madness, Glamour, and Greed.

The story recounts how Patrizia Reggiani (played by Gaga) was tried and convicted in the orchestrated murder of her ex-husband Maurizio Gucci (Driver), who was also head of the iconic fashion brand.

Keep scrolling to see the two leads in their fabulous costumes!
Article continues below advertisement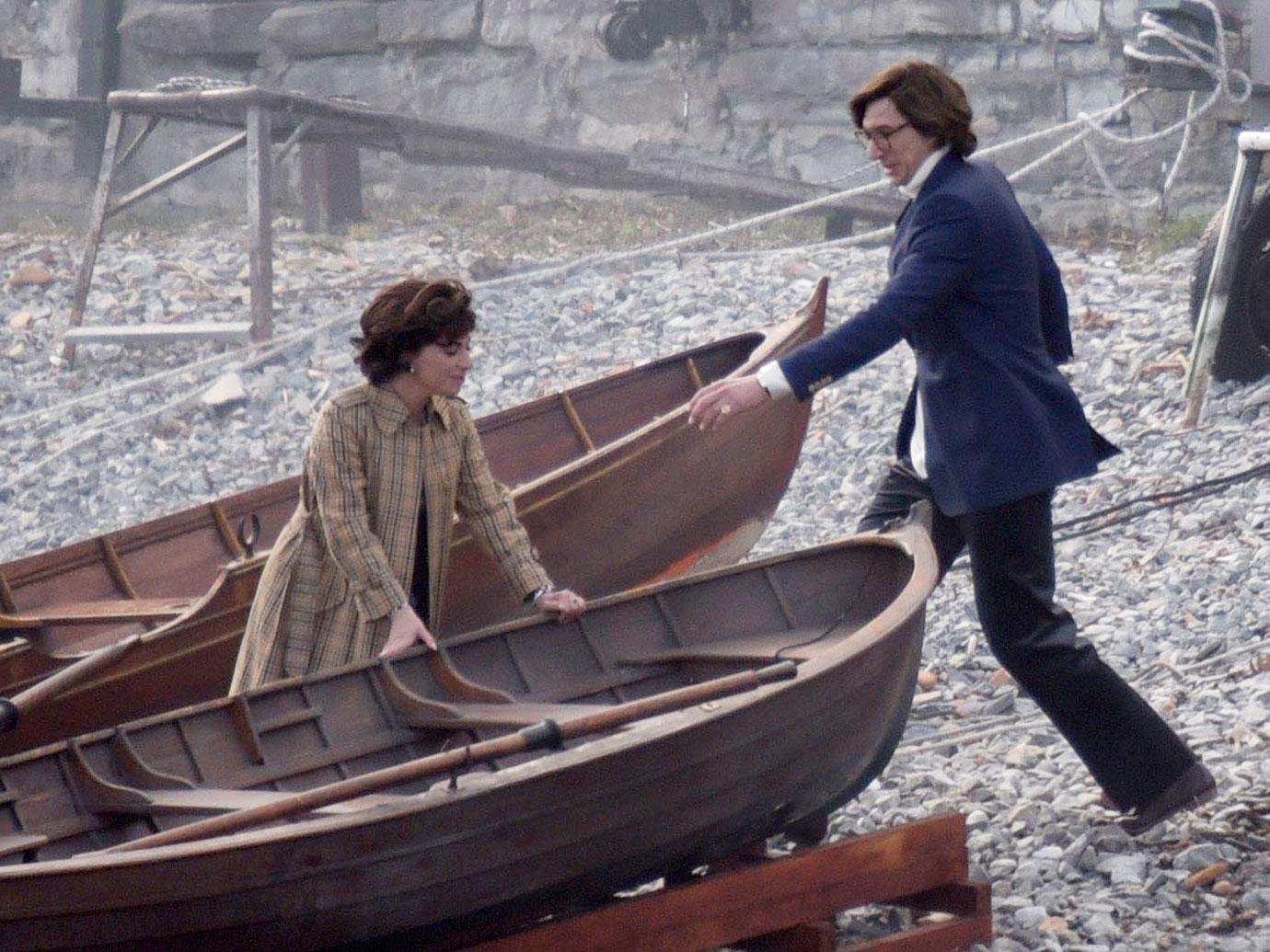 Don't rock the boat! The pair shot a scene likely set in the '80s near a rocky patch that lead into the water, with the singer wearing a long Burberry coat. Driver looked the part with big glasses and a pinky ring.

Filming first kicked off last month in Rome.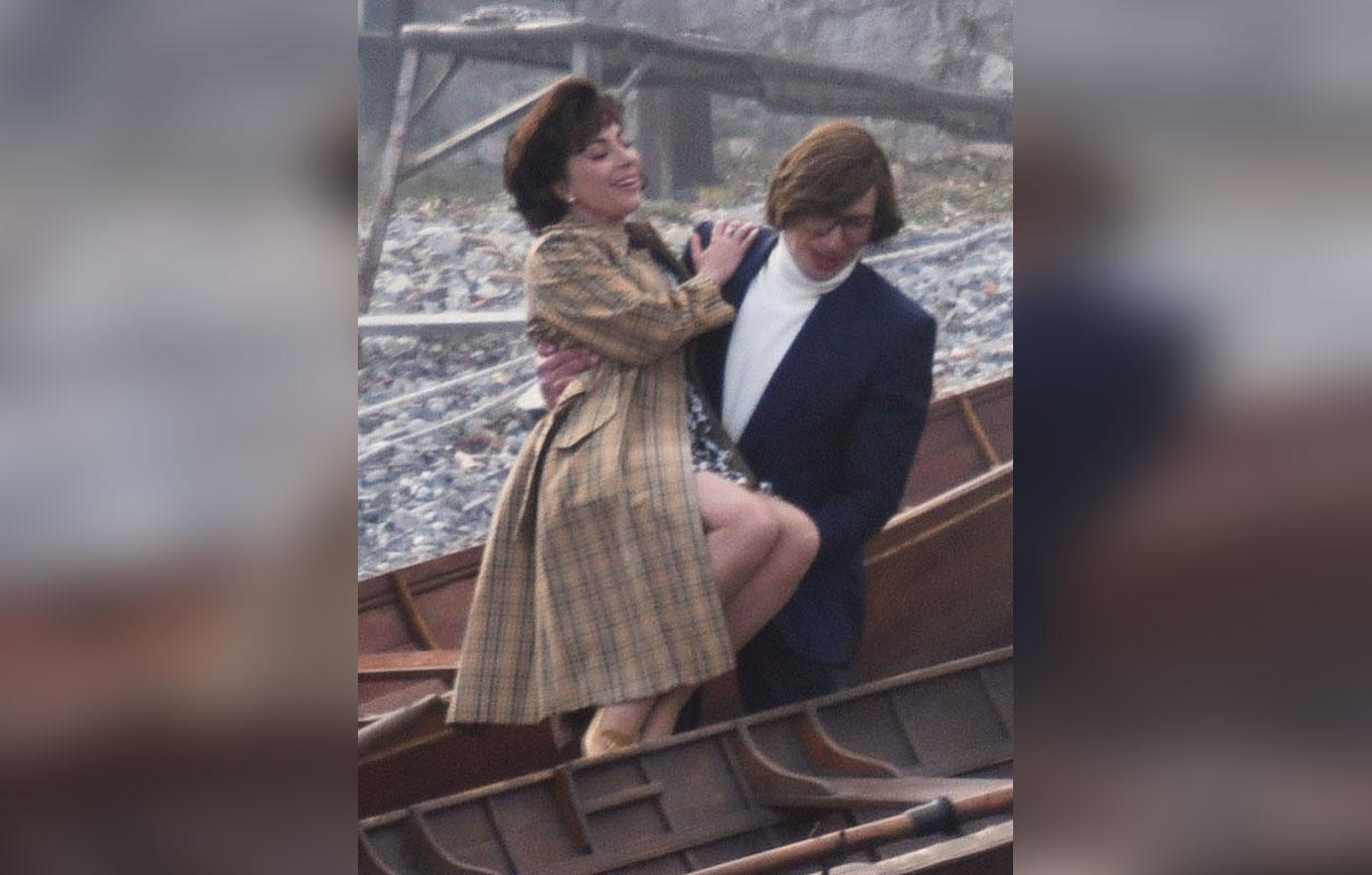 Swept off her feet! Driver, clad in a groovy suit and turtleneck, picked up Gaga during a scene that obviously portrayed the exes during better times. Both of the star's were rocking a shoulder-length wavy hairstyle.
Article continues below advertisement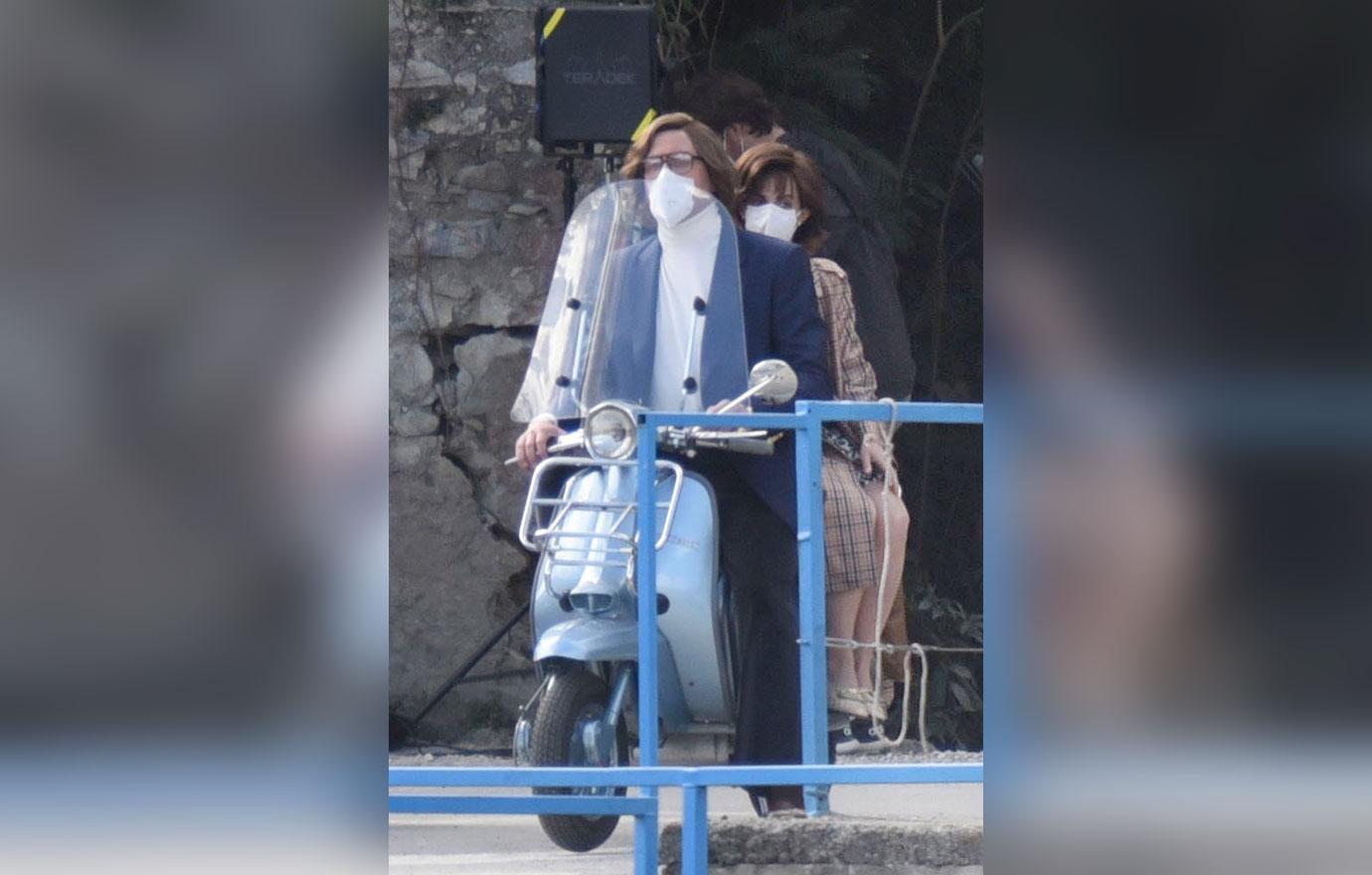 Before the cameras started rolling, the duo donned face masks and sat atop an old school motorcycle. On March 9, the Grammy winner offered the first look at the pair in costume, captioning her Instagram, "Signore e Signora Gucci," which translates to Mr. and Mrs. Gucci.

Fans and celebs alike went crazy for the sneak peek. "Nothing could prepare me for this photo," declared Chilling Adventures of Sabrina star Kiernan Shipka, while Sharon Stone commented that the pair looked "So chic and so elegant."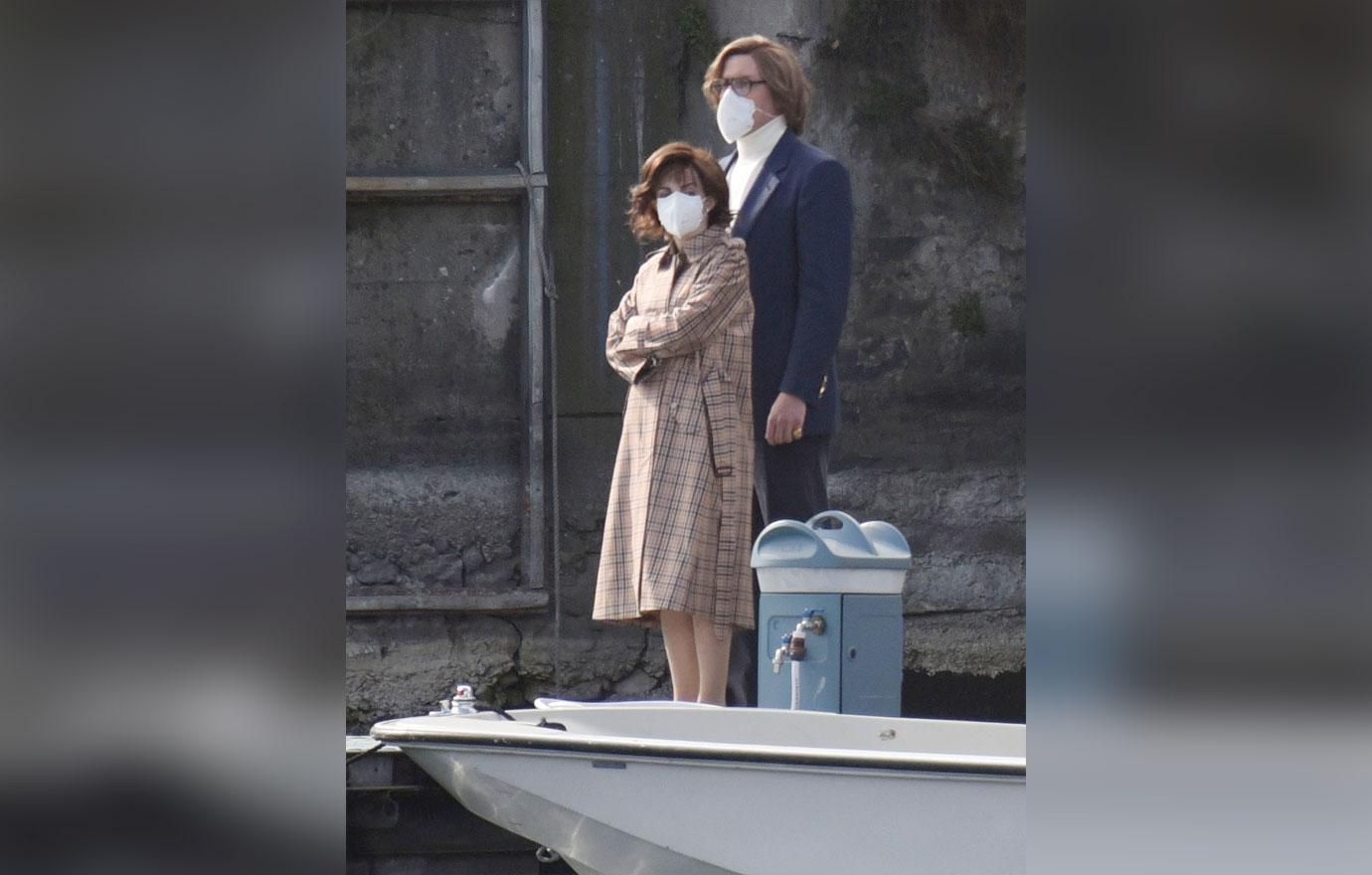 The Hollywood stars gazed out at the water in between takes. Other notable cast members include Al Pacino as Aldo Gucci and Oscar winner Jared Leto as Paolo Gucci.
Article continues below advertisement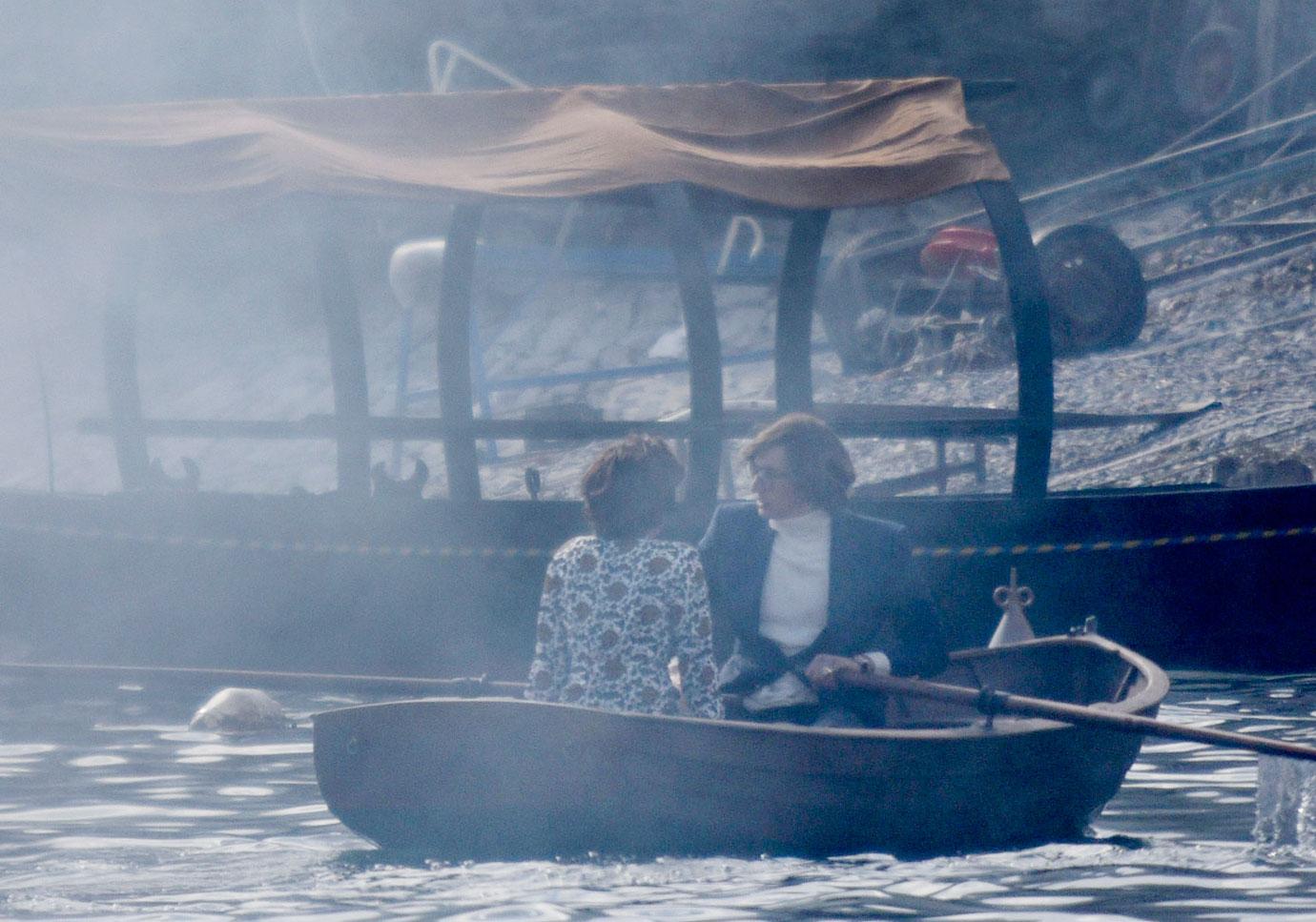 Smooth sailing! A mist fogged up the air around the two as they hit the waters, with the Star Wars lead using the oars to paddle around.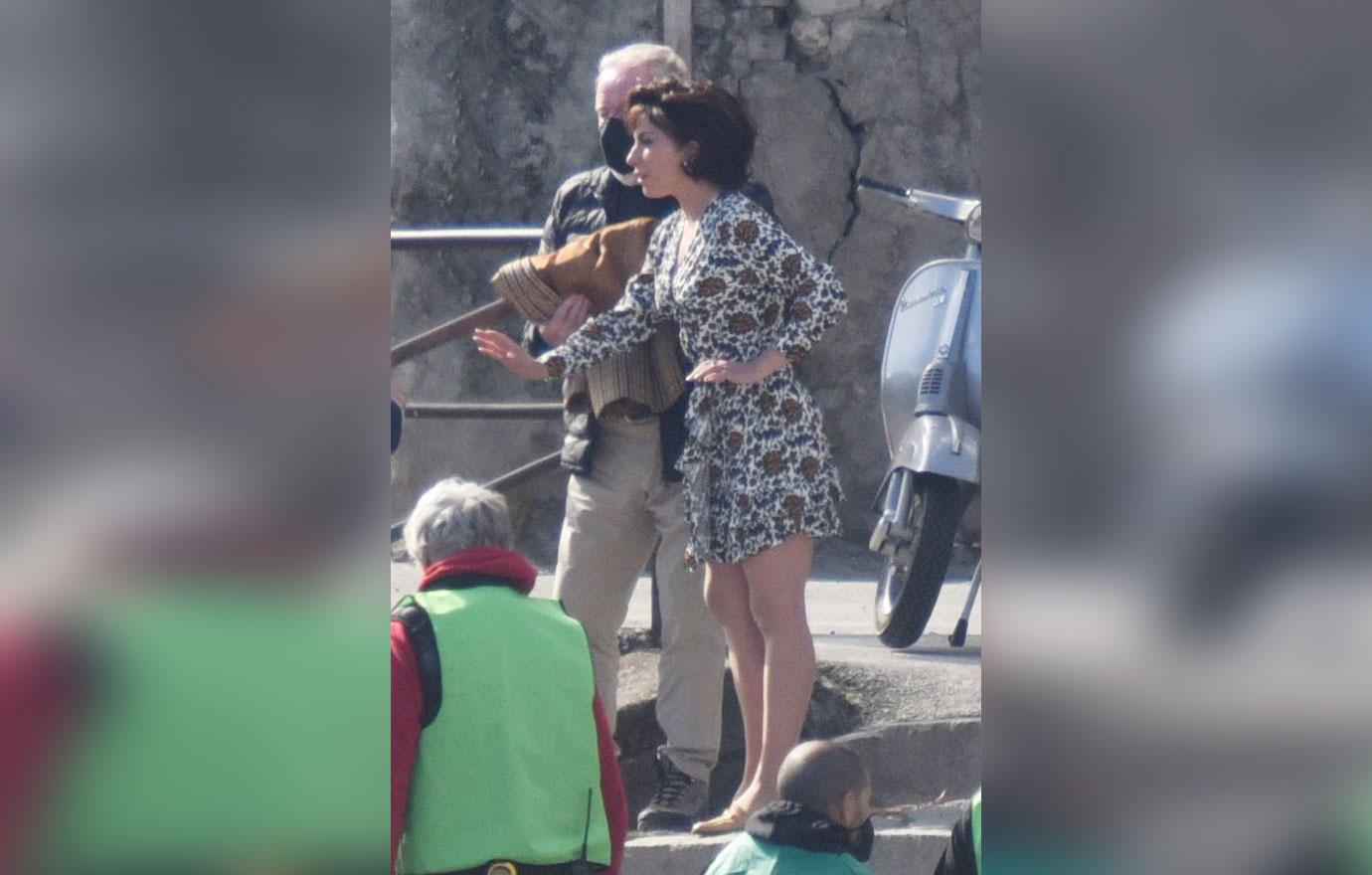 Gaga took off her designer coat while talking to the cast and crew. The movie is set to release on November 24, 2021.