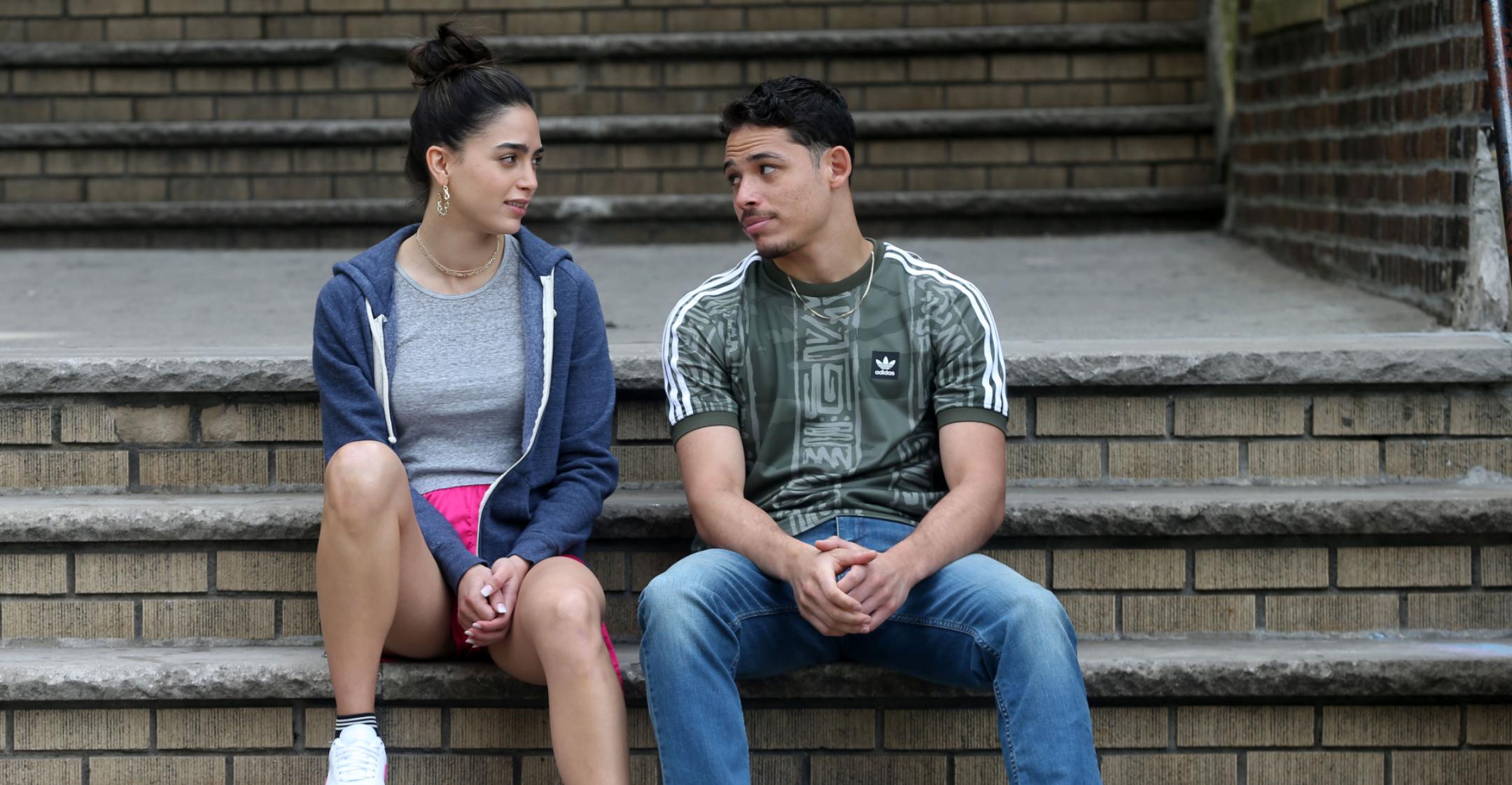 Watch: New York City Is Alive & Well In Two New Energetic Trailers For The Highly Anticipated Musical 'In The Heights'
At long last: after countless delays, Warner Bros. dropped not one, but two new trailers for the highly anticipated movie In the Heights. The Jon M. Chu-directed film is based on the original Tony and Grammy-winning Broadway musical, which starred Hamilton creator Lin-Manuel Miranda, who has a role in the flick as well.

The movie was originally scheduled to hit theaters last summer, but due to the pandemic, it was pushed to June 18.
Article continues below advertisement
"Lights up on Washington Heights...The scent of a cafecito caliente hangs in the air just outside of the 181st Street subway stop, where a kaleidoscope of dreams rallies this vibrant and tight-knit community," the official synopsis read. "At the intersection of it all is the likeable, magnetic bodega owner Usnavi (Anthony Ramos), who saves every penny from his daily grind as he hopes, imagines and sings about a better life."
For Ramos, stepping into the shoes of Usnavi was the honor of a lifetime. "The fact that Lin trusted me with this role means more than you'll ever know," he gushed.

The project also has special meaning for Ramos, as he admitted the play was the last thing he watched before he contemplated quitting showbiz all together.
Article continues below advertisement
"I remember my college was giving away tickets to this show, and it was closing and I hadn't seen it yet. I went by myself and I sat in that seat, and it was the first time I saw a show where it was like, 'Oh, I don't only relate to these characters, I know them,'" he recalled. "I saw Usnavi and he's a guy that has big dreams, but it feels like he's in this box. His dreams are so big that he's so scared of them, and I related to that."

"There's so many people that told me no, so many reasons I shouldn't be up here," added Ramos. "But we're here. And I don't only feel that way about Usnavi, I feel that way about all these characters. I'm so grateful that we got to bring life to these people."
Article continues below advertisement
For Miranda, the movie is just as important, as he's eager for it to be seen by a wider audience.

"This is a big movie musical, We're so used to asking for less, just to ask to occupy space," he shared. "As Latinos, we're like, 'Please just let us make our little movie.' And Jon, on every step of the way, he was like, 'Nope, this is a big movie.' These guys have big dreams, we're allowed to go that big."
"I've never seen anything where there's 75 Latinos in the middle of the street dancing and singing about pride and where they come from," echoed Ramos. "I get emotional when I'm thinking about this movie and what it means to me and the culture."
The musical also stars Corey Hawkins, Leslie Grace and Melissa Barrera.