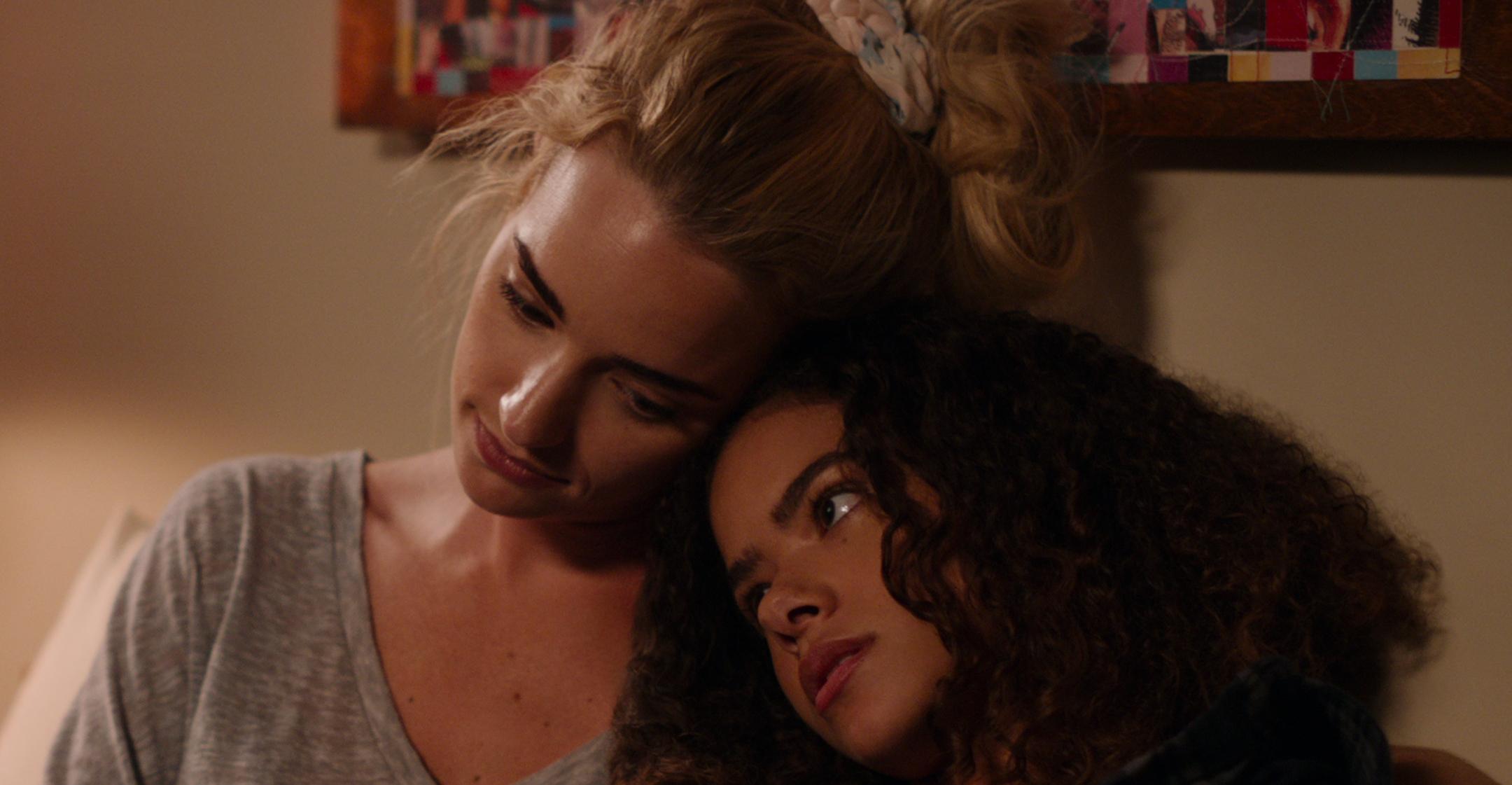 The Season 1 Finale Of 'Ginny & Georgia' Left Fans Wanting More — Is Netflix's Hit Show Returning For Season 2?
Although Netflix's hit show Ginny & Georgia started out about a mom and daughter duo who constantly move across the United States, it quickly changed gears. As the season ramped up, viewers got to see that Georgia (played by Brianne Howey) was not exactly who she said she was. In fact, she has a dark past that was exposed as time went on.
Article continues below advertisement
In the season finale, Ginny (played by Antonia Gentry) and her brother, Austin (played by Diesel La Torraca), are seen riding away on a motorcycle together, following in the footsteps of her 30-year-old mother.
"She's doing exactly what her mother does: Always running," showrunner Debra J. Fisher explained about the ending to OprahMag.com. "We always knew we wanted to build to that cliffhanger. Everything else in the middle was a fun discovery."
Article continues below advertisement
At the moment, Netflix hasn't revealed their future plans for Ginny & Georgia, but it seems like there will be more adventures to come.
Of course, fans are demanding answers to many questions, including where are Ginny and Austin going? Will Georgia's fiancé, Mayor Paul Randolph (played by Scott Porter), find out that she has killed at least one person?
Hopefully, the series gets greenlit for another season sooner than later, as there are more stories to tell. "Season 1 really did feel like a season 1. We just started uncovering some of the layers for all characters, across the board, that we want to dive into. Deb and I are hoping we get the chance," creator Sarah Lampert said.
Article continues below advertisement
Even though Ginny & Georgia hasn't been officially renewed yet, season 2 would likely premiere in 2022.
So, what else can we expect? For one, it sounds like Ginny and Georgia have a lot to work through in order to repair their mother-daughter bond. "The relationship between Ginny and Georgia is the third character in the show," Lampert shared. "It lives on its own. It's constantly changing and evolving. There are so many scenes where the two of them are communicating with each other over everyone's head. They're intrinsically wound."
She continued, "Ginny is going through the world in a different way than Ginny is and Georgia can't ever grasp that. In the same way, Ginny can't understand the trauma and sacrifices Georgia went through to get Ginny to Wellsbury. There's a lot of room for them to hurt each other's feelings with what they can't understand about each other."
Sounds like we're in for yet another wild ride!