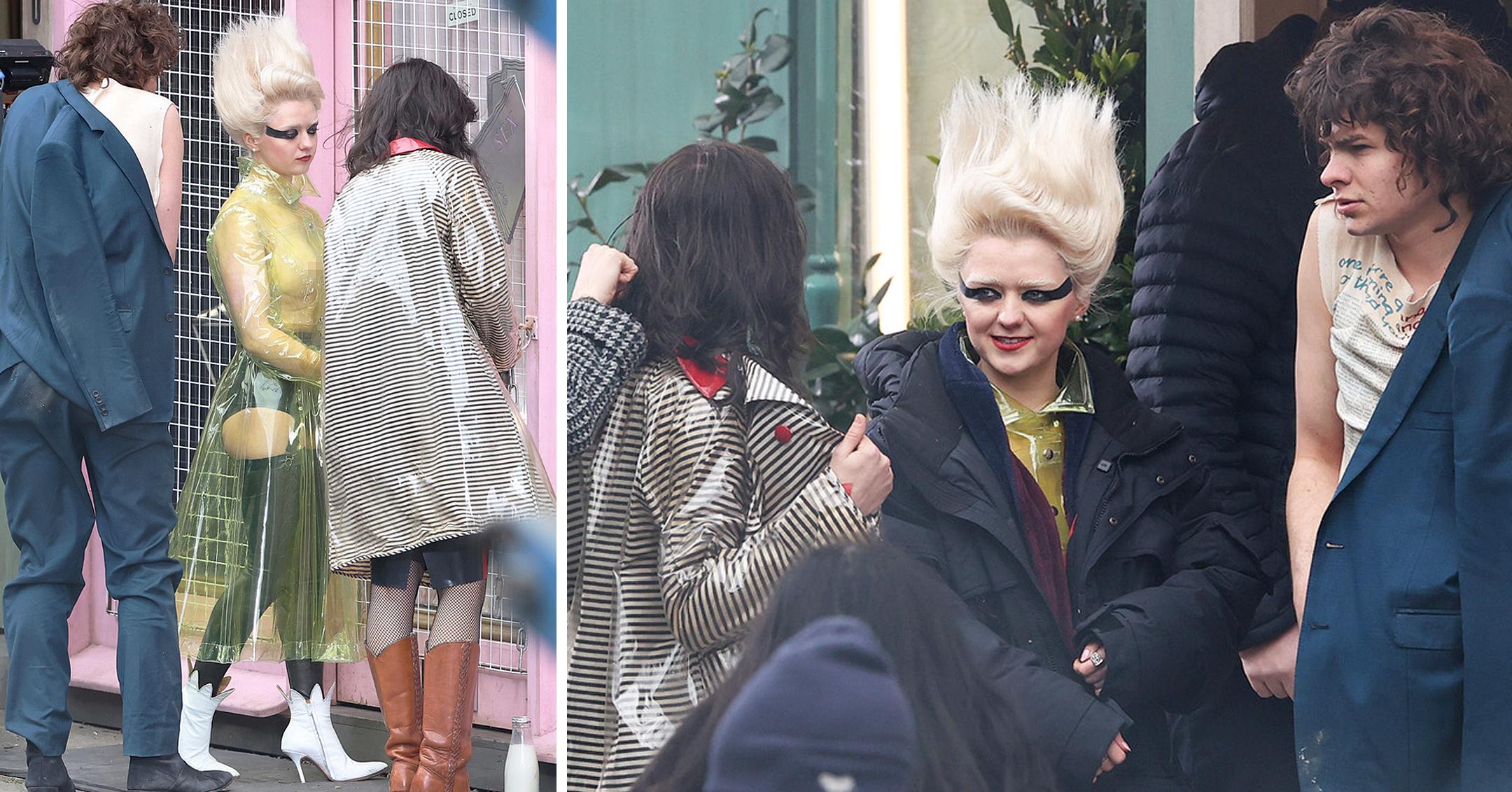 Punk Perfection! 'Game Of Thrones' Star Maisie Williams Rocks Wild Outfit & Makeup To Film Series Based On The Sex Pistols — Pics
Now that's a stark look! Game of Thrones fan-favorite Maisie Williams was seen in costume to film for Pistol, a biopic based on Sex Pistols guitarist Steve Jones' 2018 memoir Lonely Boy: Tales From a Sex Pistol.

The actress plays Pamela "Jordan" Rooke, a model and actress who helped popularize punk fashion and was also a close confidante of the band.

Scroll down to see Williams in her wild hair and makeup!
Article continues below advertisement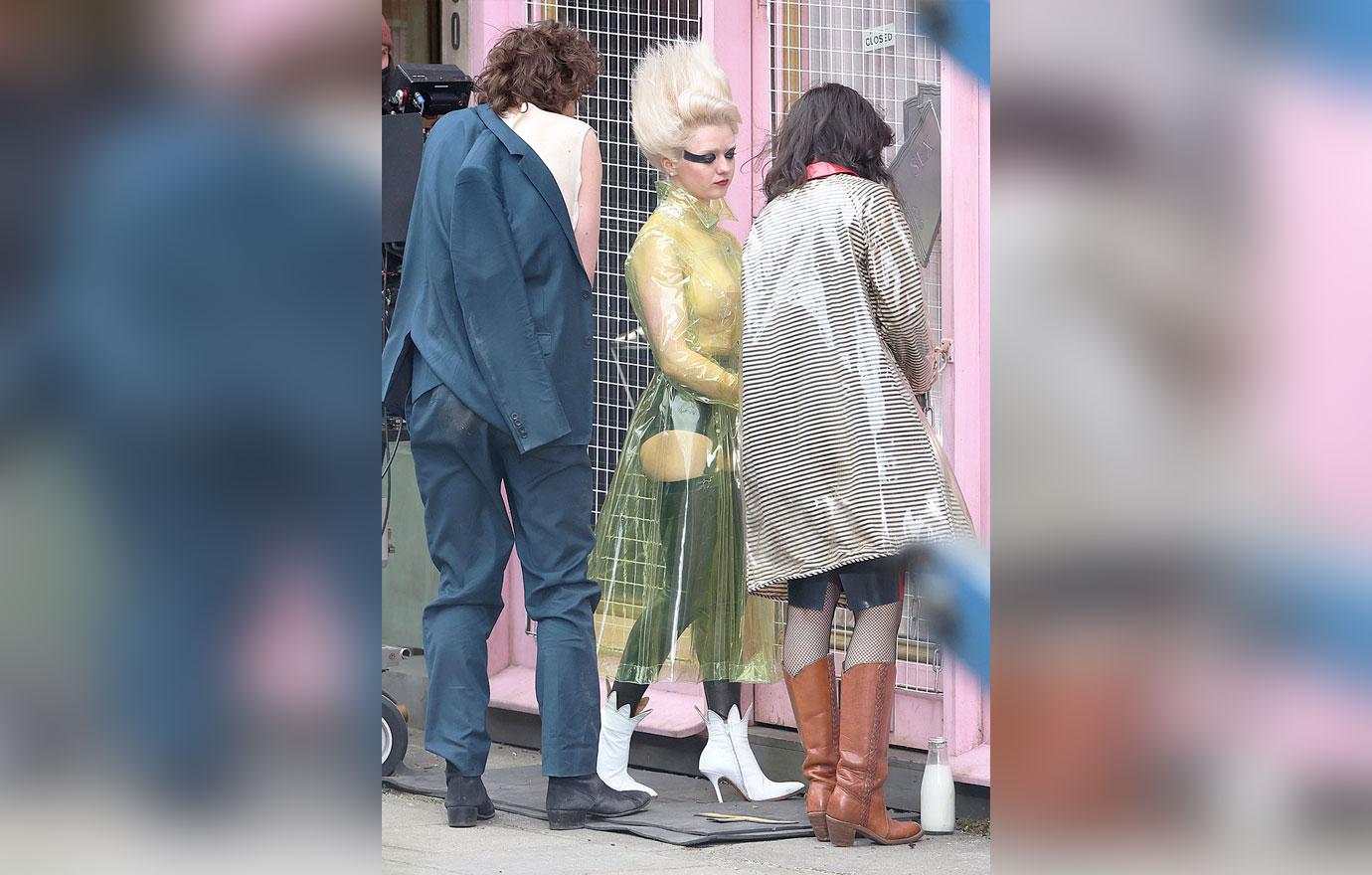 Who's that girl?! The star was nearly unrecognizable while all dolled up in her costume, which consisted of a see-through PVC yellow coat, black bottoms, thigh-high stockings, suspenders and funky white stiletto booties.

The six-episode limited series is directed by Oscar-winner Danny Boyle, who's also directed popular flicks like Slumdog Millionaire and 28 Days Later.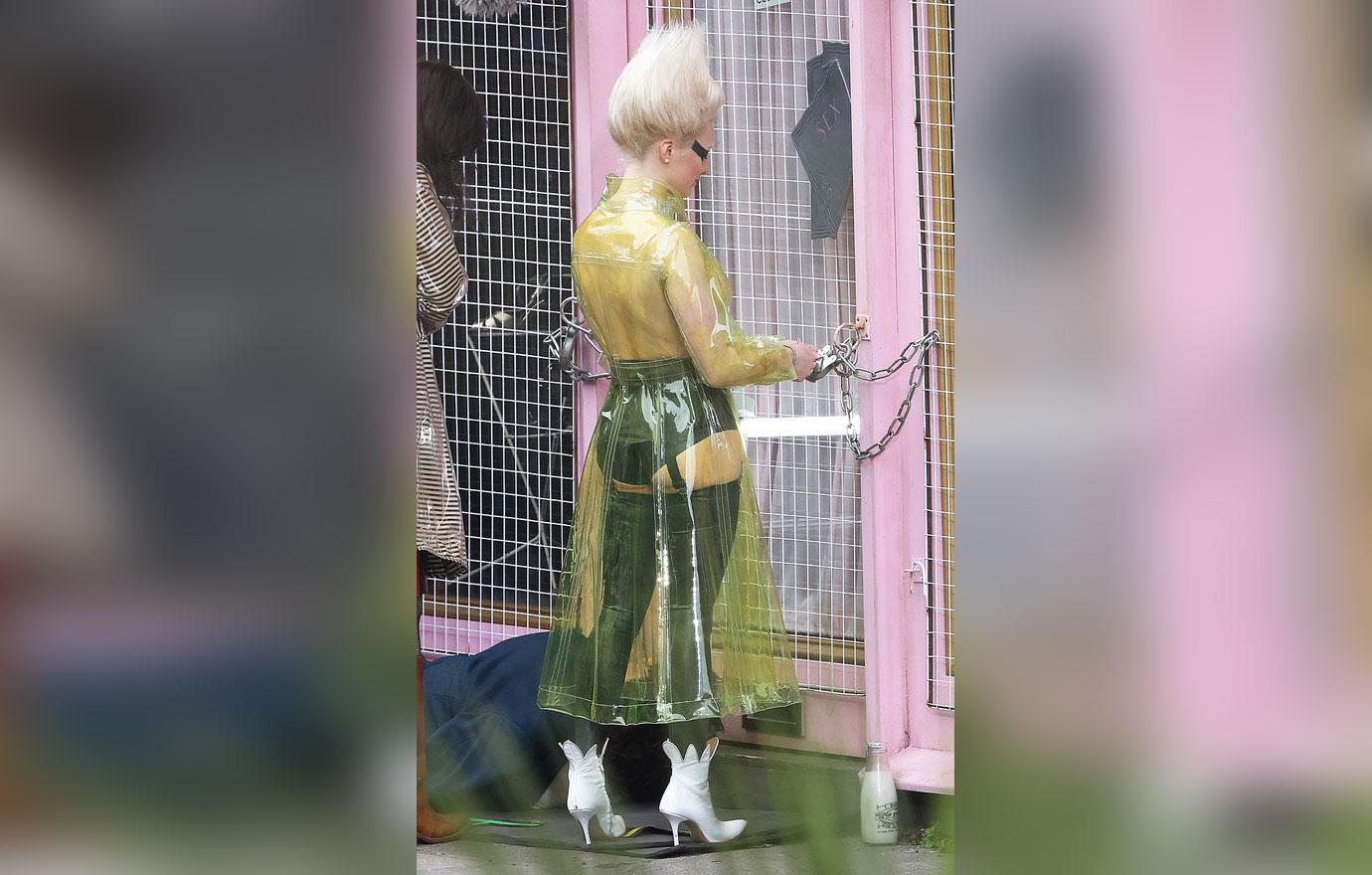 Look back at it! The HBO star's figure was on display as she fumbled around with a padlock.

Williams is no stranger to shocking viewers, as Game of Thrones fans couldn't believe their eyes when her character, Arya Stark, stripped down for a sex scene. And though she chose to stay "pretty private" when it came to showing her body, she admitted that being naked on set was somewhat awkward.

"In the beginning, everyone was really respectful," she said. "No one wants to make you feel uncomfortable which kind of makes you feel more uncomfortable, because no one wants to look at anything that they shouldn't look at, which in turn makes you feel like you look awful..."
Article continues below advertisement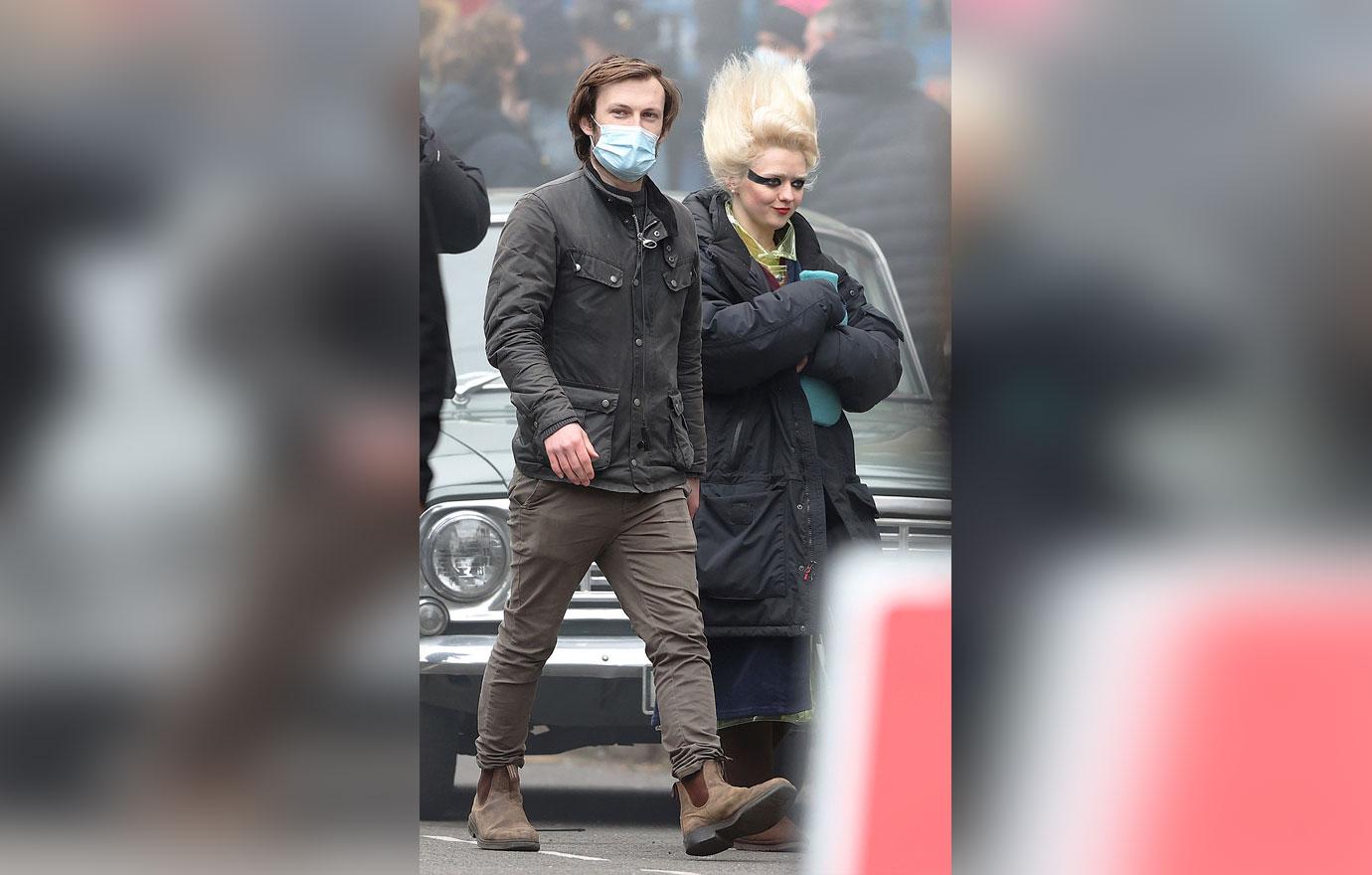 "This is the moment that British society and culture changed forever," Boyle shared of what to expect in the series. "It is the detonation point for British street culture … where ordinary young people had the stage and vented their fury and their fashion … and everyone had to watch and listen … and everyone feared them or followed them."

"The Sex Pistols. At its center was a young charming illiterate kleptomaniac — a hero for the times — Steve Jones, who became in his own words, the 94th greatest guitarist of all time," he added. "This is how he got there."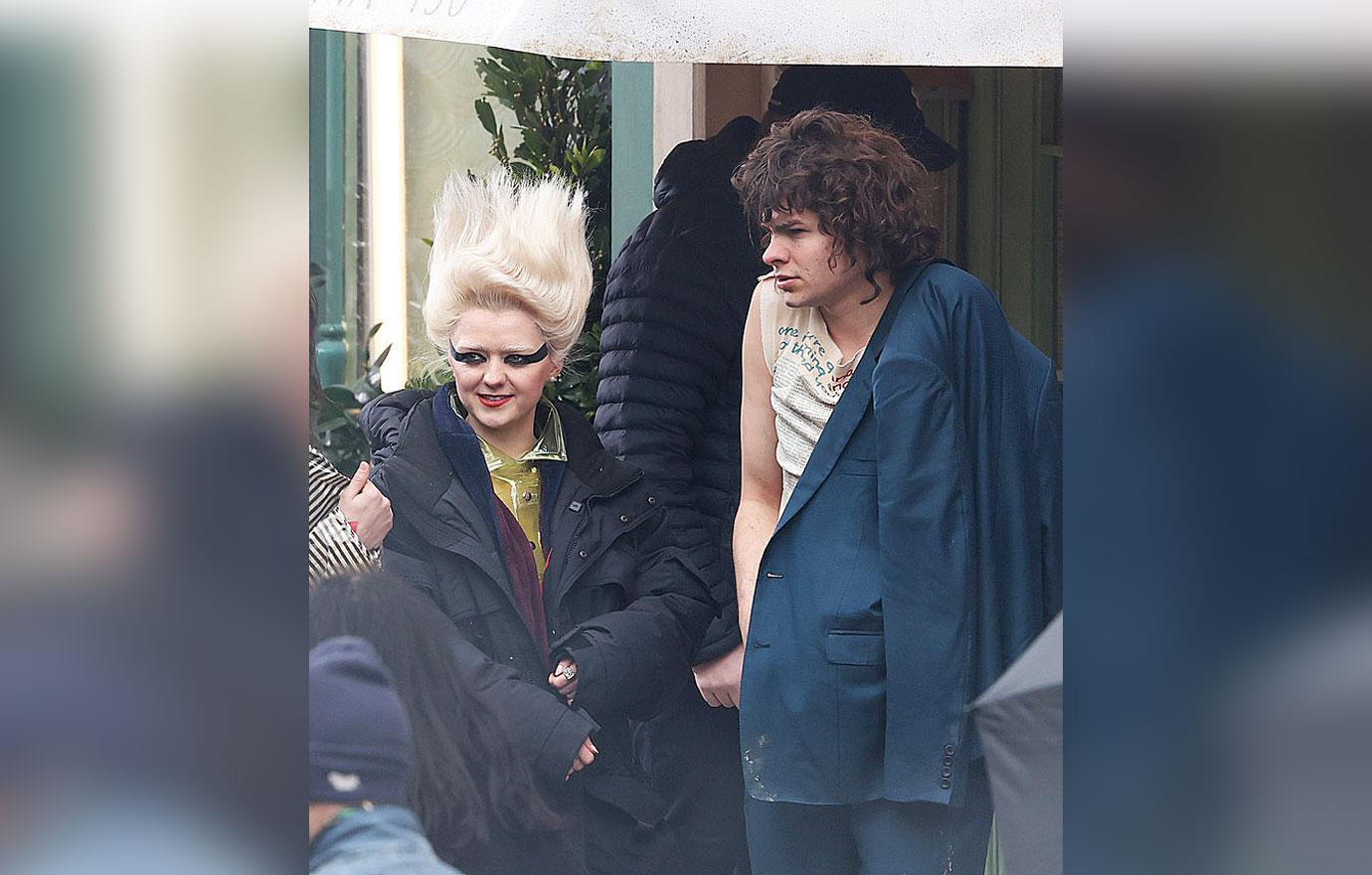 In between takes, Williams and her costar wore heavy coats to stay warm — but the bulky outerwear couldn't distract us from her crazy makeup!
Aside from her blonde updo, Williams donned bright rep lipstick, bleached eyebrows and heavy eyeliner that fanned out to her hairline.

Williams is quite the style chameleon herself: over the past few years, she's rocked purple, pink and blue hair.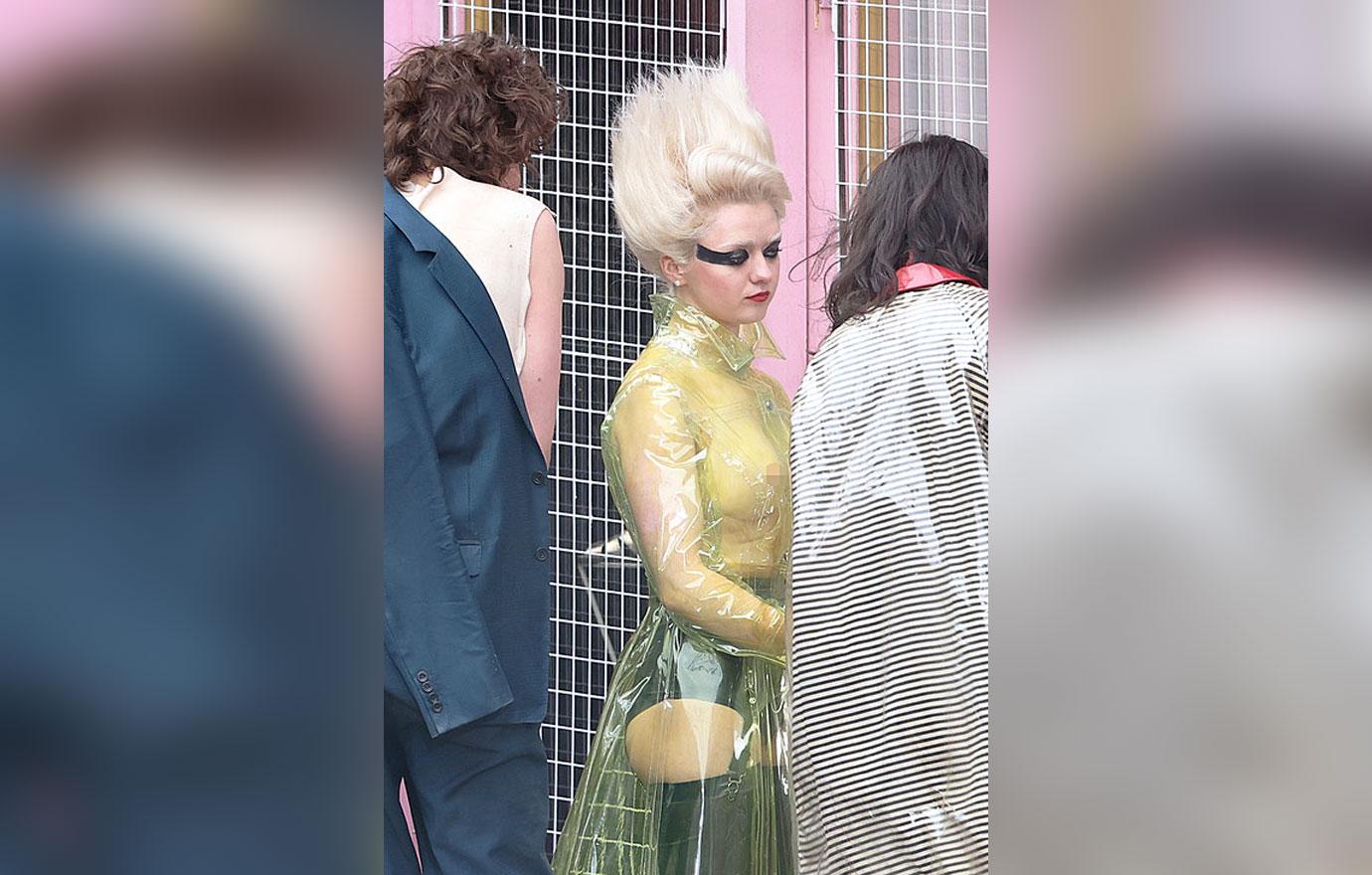 After her hit HBO fantasy series wrapped, Williams chose to dye her locks pink.

"I dyed it because I didn't want to work," she confessed to Rolling Stone of the switch. "It's a pretty good way of stopping that. And it just feels so good, so me. I've battled my whole adolescence with trying to put a stamp on my appearance, but also be a blank canvas as an actor."

Pistol also stars Toby Wallace, Christian Lees, Anson Boon, Louis Partridge and Jacob Slater.