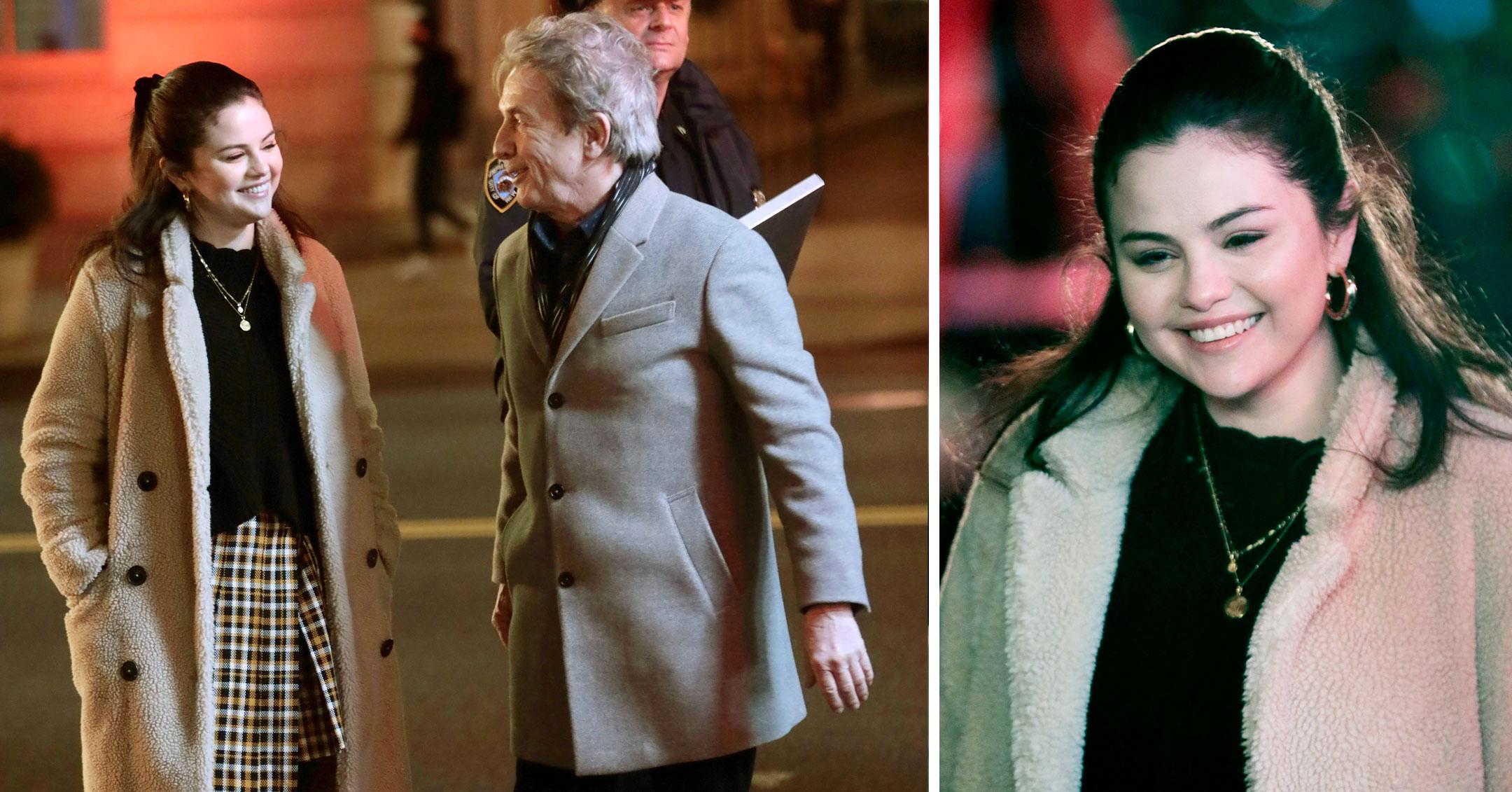 Selena Gomez & Martin Short Make For A Dynamic Duo While Filming Comedic Mystery Series 'Only Murders In The Building' — Pics
On the scene! Selena Gomez was spotted alongside Martin Short in NYC on March 31 to film their upcoming comedy series, Only Murders in the Building.

The Hulu show follows three strangers (played by the duo and Steve Martin) whose lives become intertwined when their affinity for true crime leads to them getting wrapped up in a local homicide.

Scroll down to see the actress and her costars take to the streets of Manhattan!
Article continues below advertisement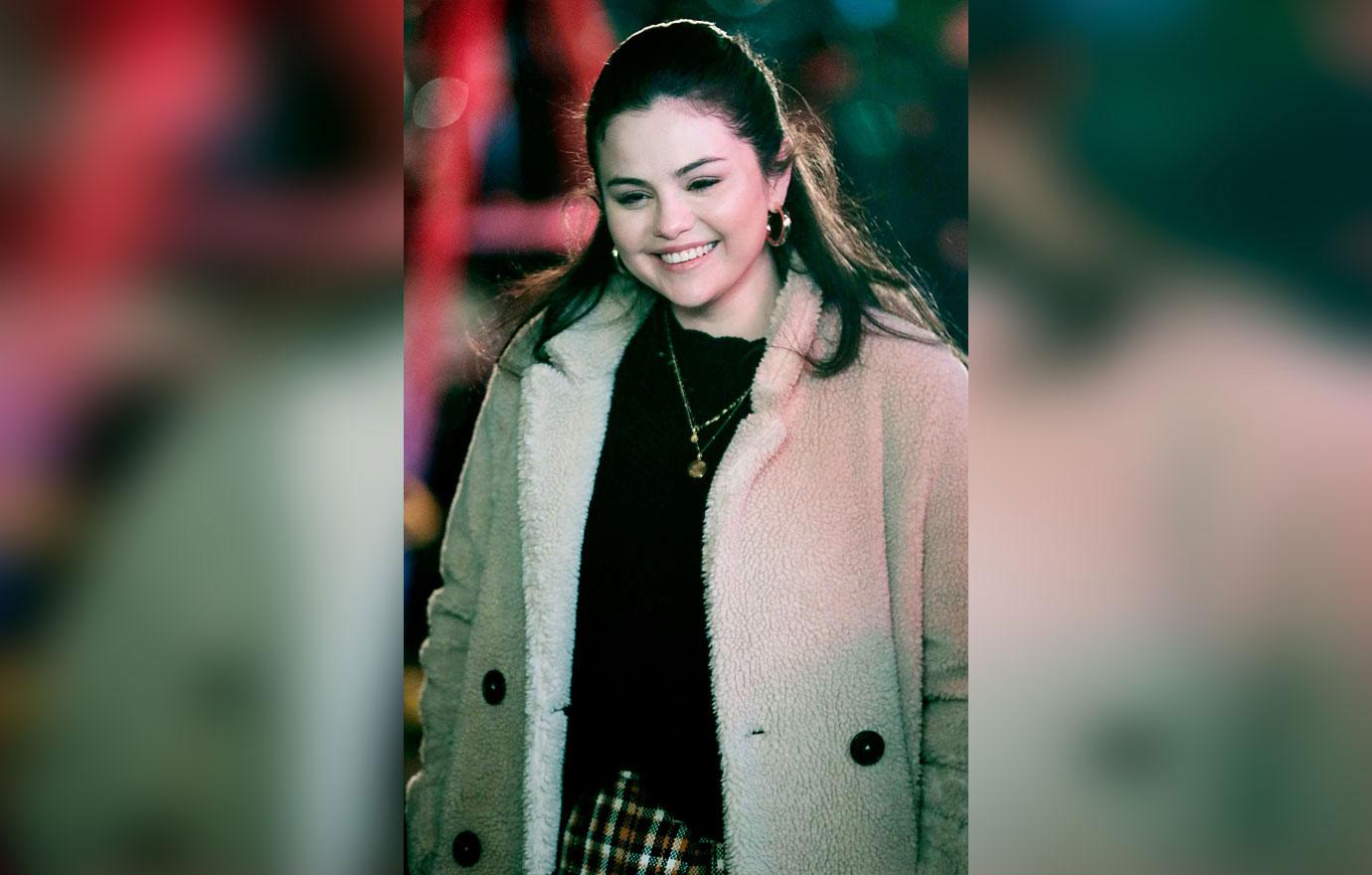 All smiles! Aside from starring in the series, the "Look At Her Now" crooner also acts as a producer.

"I haven't even touched the surface of what I want to do," she recently told Vogue of her career path. "The parts that I want are the ones I need help with. I can't wait for the moment when a director can see that I'm capable of doing something that no one's ever seen."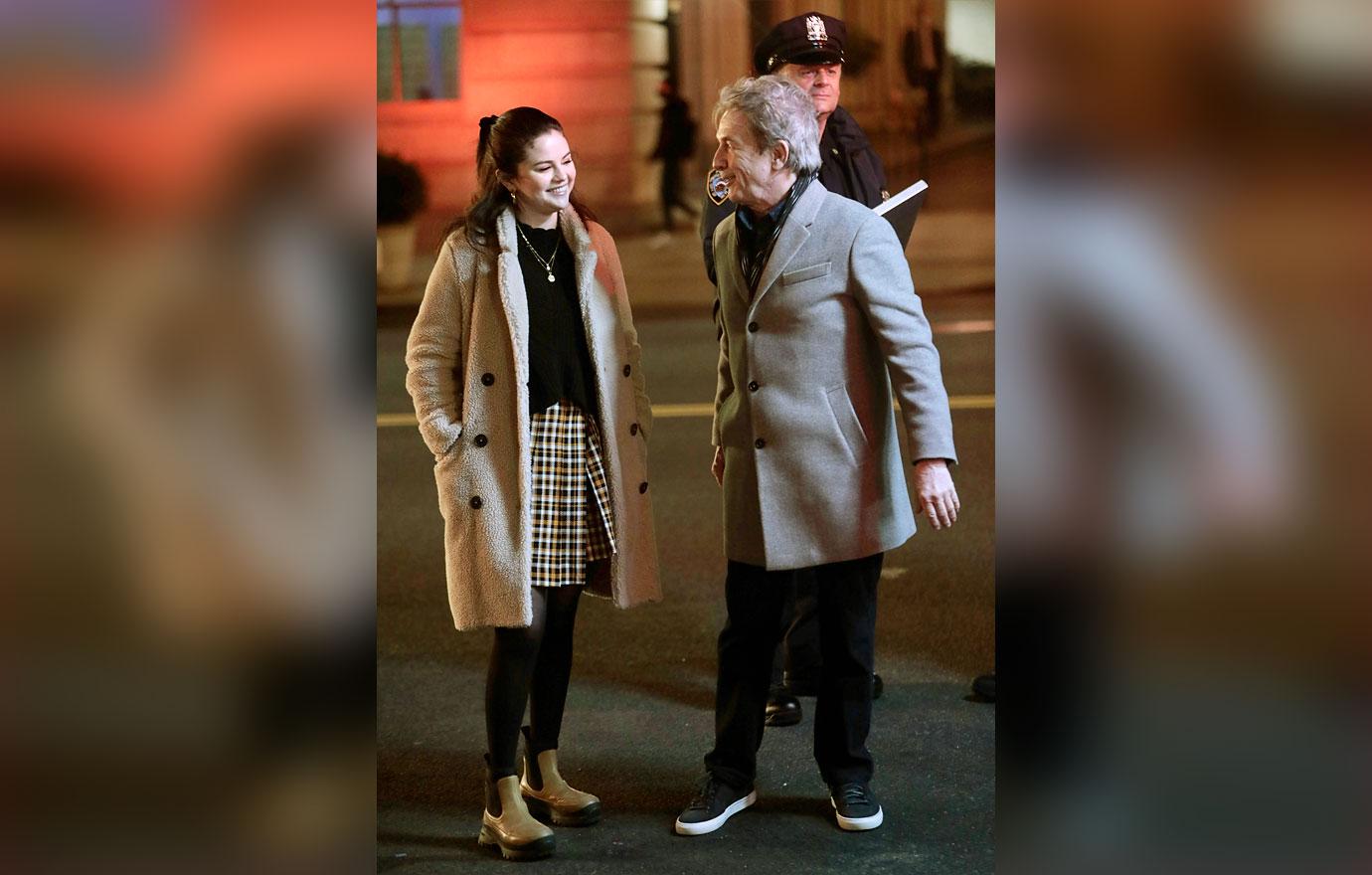 Gomez chatted with Short while standing next to a group of cops.

Since they were filming after the sun went down, the actress stayed warm in a fuzzy coat, black sweater, black tights and a plaid skirt.
Article continues below advertisement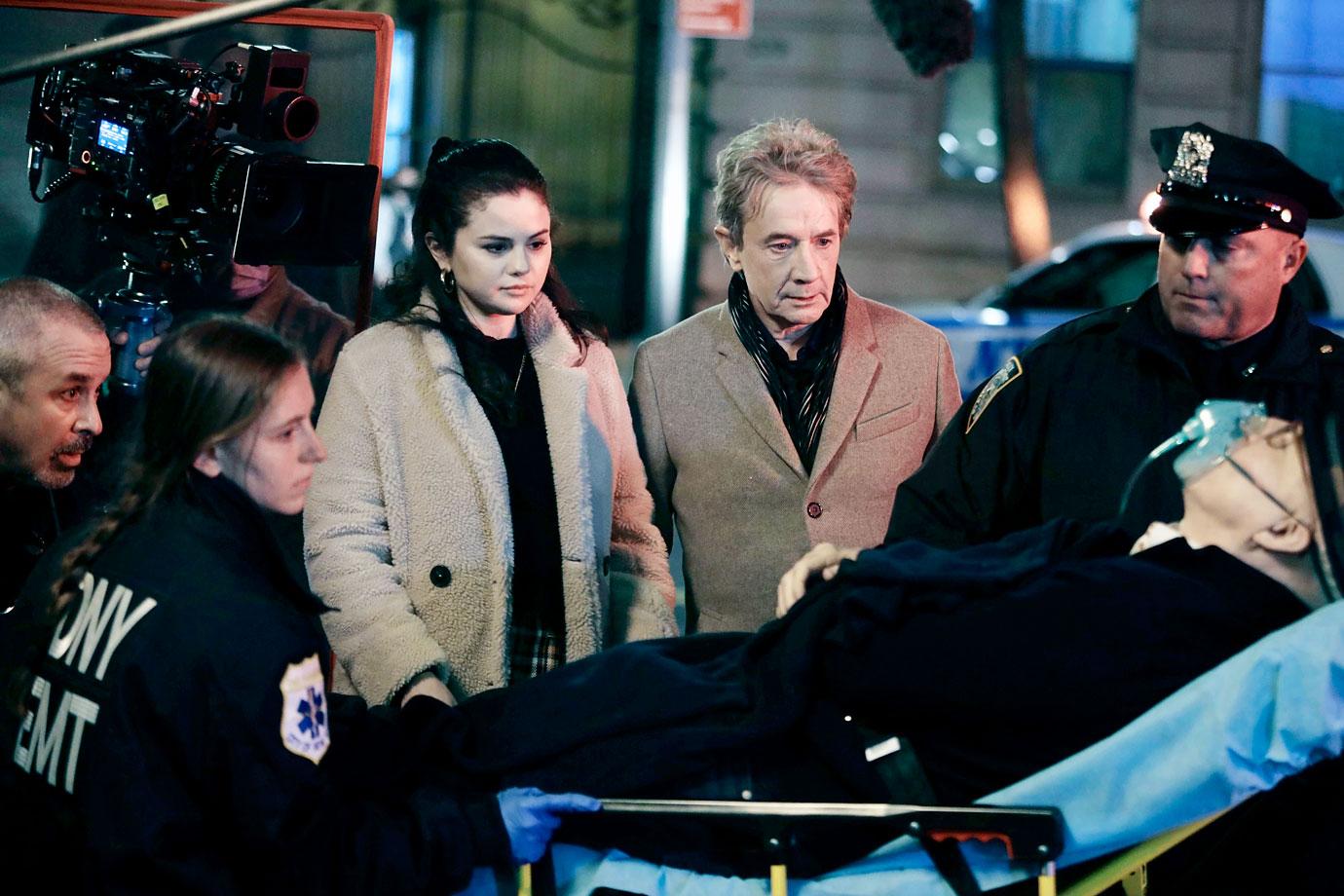 Uh oh! The pair's characters looked concerned as a man was brought out on a stretcher by fake EMT workers.

Last month, the Rare Beauty founder was seen flipping off the pesky paparazzi, explaining to the L.A. Times that she did so because "somebody was being disrespectful, and I don't do well with that."
"Look, I am a very modest person, until you disrespect people," she added. "Maybe [it wasn't] my best moment, but a girl's gotta do what a girl's gotta do. And I felt very OK with being like... 'Don't talk to people that way!'"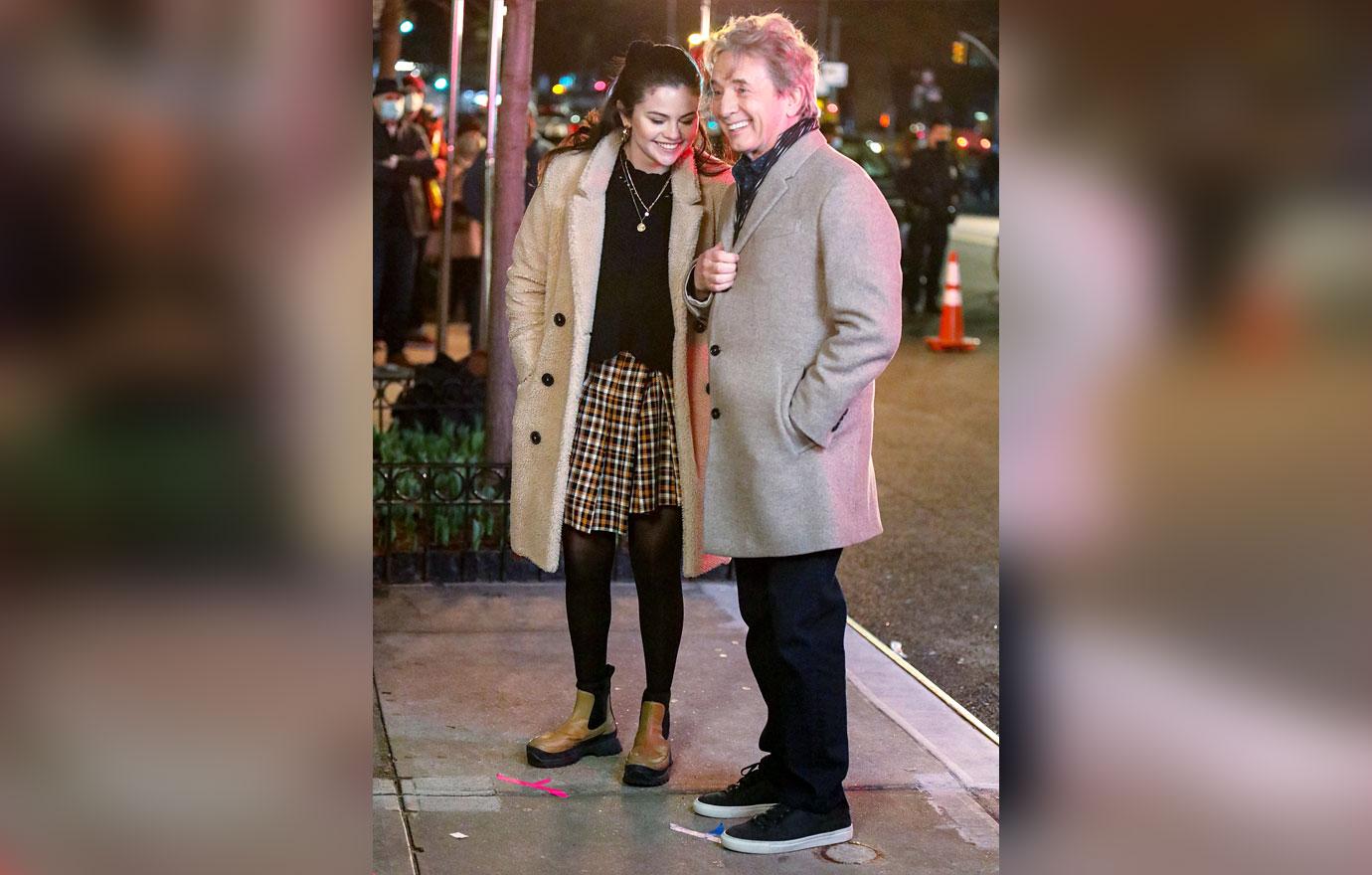 Inside jokes! Though Martin wasn't seen on set, he's had nothing but good things to say about Gomez.
"Her performance is rich and adult," the Cheaper By the Dozen star declared. "She's learned to underplay when necessary. Marty and I are pretty manic, and she's this solid, solid rock foundation. She's nicely, intensely low-key."

Though the two iconic actors had known each other for years, Martin revealed the Disney alum fit right in. "Now we think of ourselves as the Three Musketeers," he shared.
Article continues below advertisement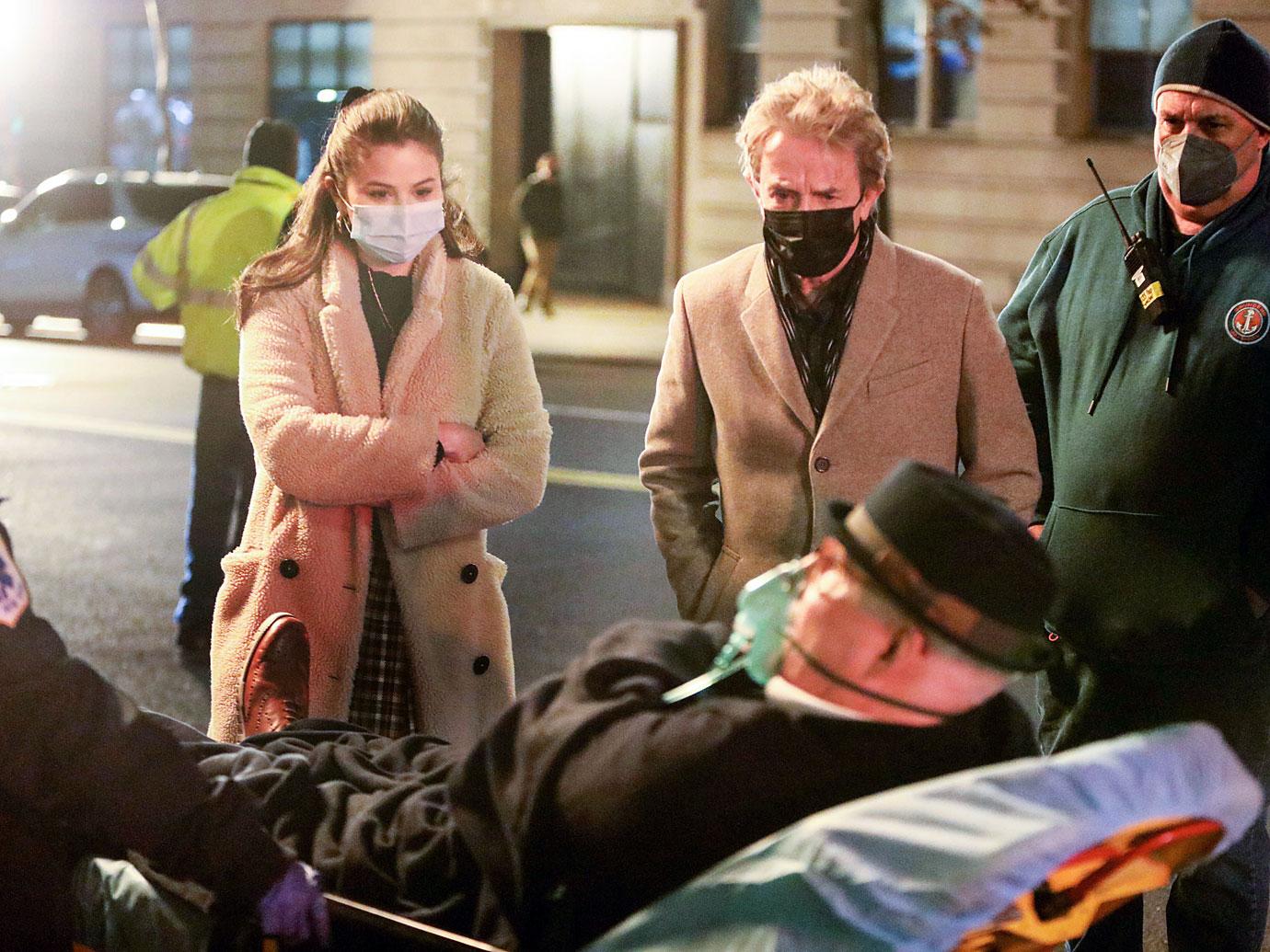 During a break from shooting, everyone in the area kept safe by wearing a face mask. The show is Gomez's first recurring TV role since she wrapped up her Disney series Wizards of Waverly Place.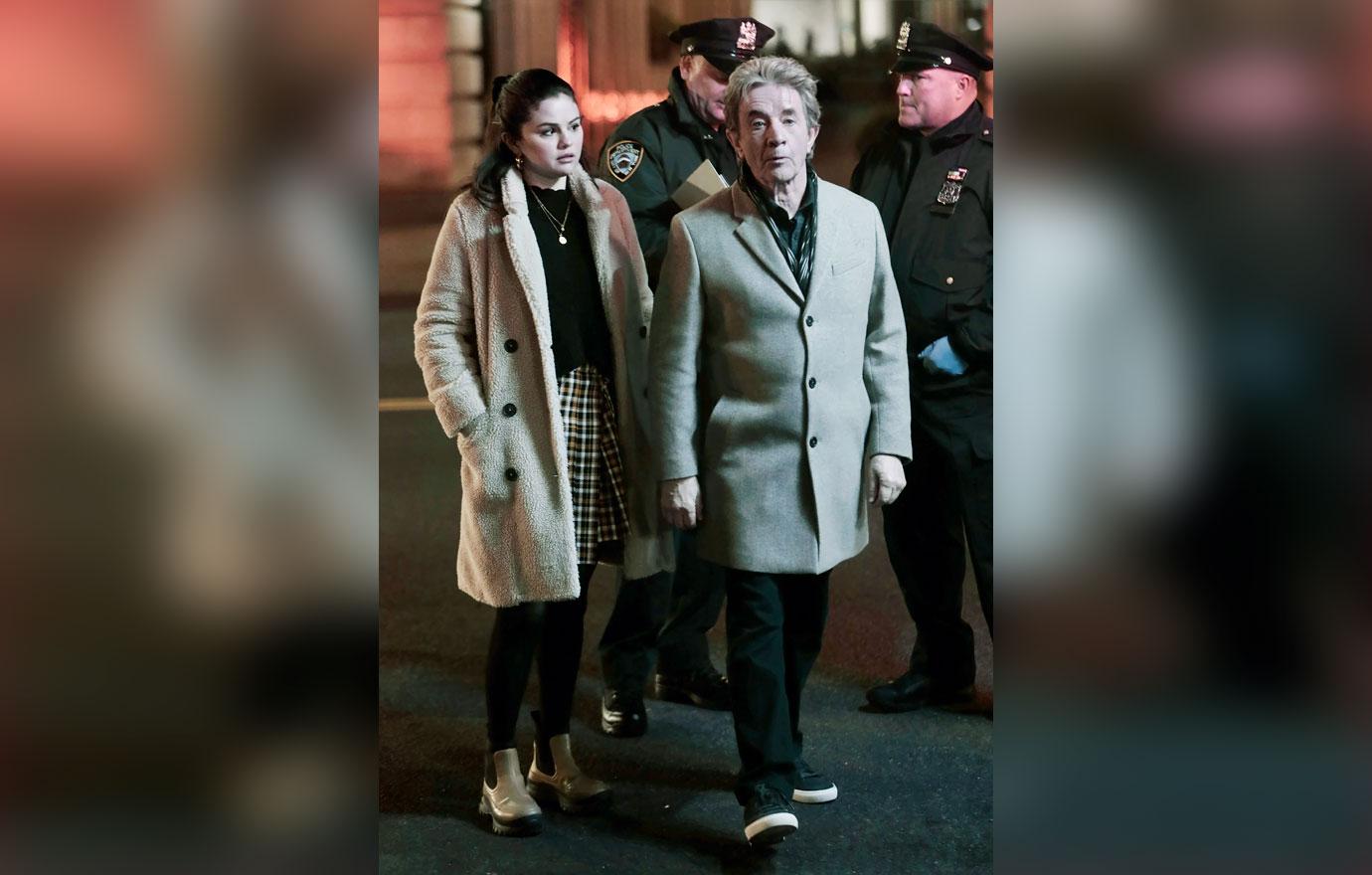 The series also stars Amy Ryan, Aaron Dominguez and Vanessa Aspillaga. Fans went wild when Gomez was seen linking arms with Dominguez, sparking romance rumors.

"We had just started working together. I honestly thought, 'No wonder guys don't want to date me!'" she noted of the online attention her costar began to receive. "l think people only care because I'm young, and the older I get the less they'll care. For now it's a part of the job that I don't really like. I'm actually grateful that I'm not involved with anyone right now."