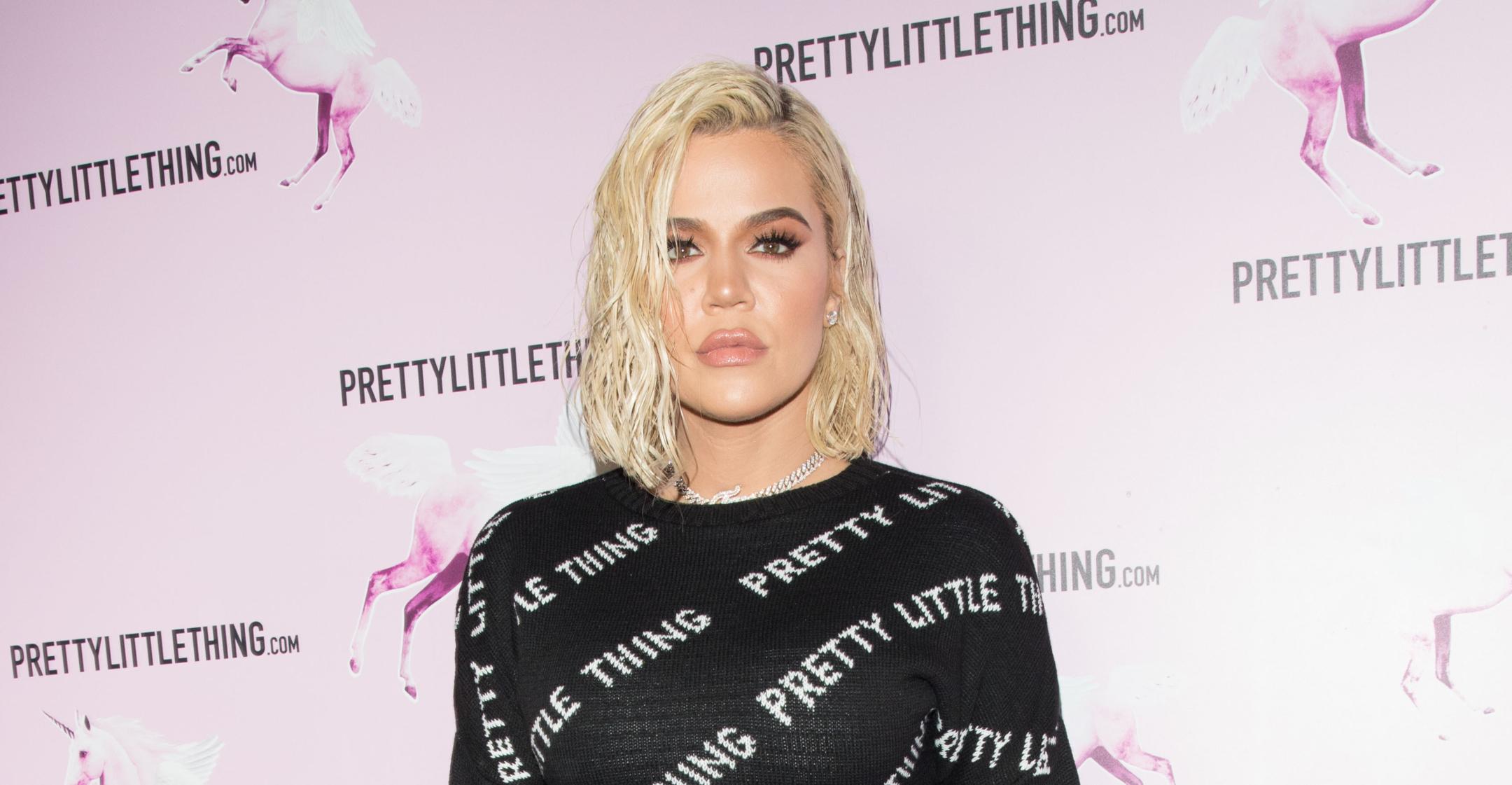 Khloé Kardashian Admits Comments About Her Appearance Can Be Damaging To Her 'Soul & Confidence'
While Khloé Kardashian tries to use social media to spread positivity, the reality star confessed she still comes across hateful messages from online bullies.
Earlier this month, a fan posted a TikTok video that displayed countless headlines about Kardashian's changing appearance, many of them claiming she underwent plastic surgery procedures.
Article continues below advertisement
"It baffles me how people spend their days writing negative comments as if it's going to accomplish anything," an Instagram user captioned the reposted clip, which then caught the attention of the Good American founder.
Article continues below advertisement
Kardashian addressed the supportive fan and their video's contents.

"I don't want anyone to kiss my a**. I'm not asking for that," she expressed. "But what I am asking for is for people to realize just what articles like this does to someone's soul and confidence."
"I am so very grateful and appreciative of anyone who stands up to bullying or people writing story's [sic] simply for clickbait. Defending someone, especially when we don't know one another makes [my] heart happy," she continued. "That's the person I am. I like to defend what is right. Thank you everyone for you sweet comments and thank you @mackincasey for being so kind."
Article continues below advertisement
The Keeping Up With the Kardashians star recently opened about why she started posting more inspirational photos and quotes on her Instagram instead of selfies.
Article continues below advertisement
"Just as much as I need a little boost in my day, I would assume one out of the 133 million followers I have might want to see the same thing I want to see," she explained. "I think the world right now, we have too much negativity at our fingertips. Just as much negativity, there is positivity, but we don't highlight it as much as we do the negative."
"It's something that's so simple. To pass it on and see the number of reposts that it gets, it keeps showing me that, 'OK, people do need this. They do need this push,'" the mom-of-one told PEOPLE. "I don't think there's a downside to it, so I just figure why not keep trying to have a little bit more positivity. And it gets me going through my days."

You go, Khlo!