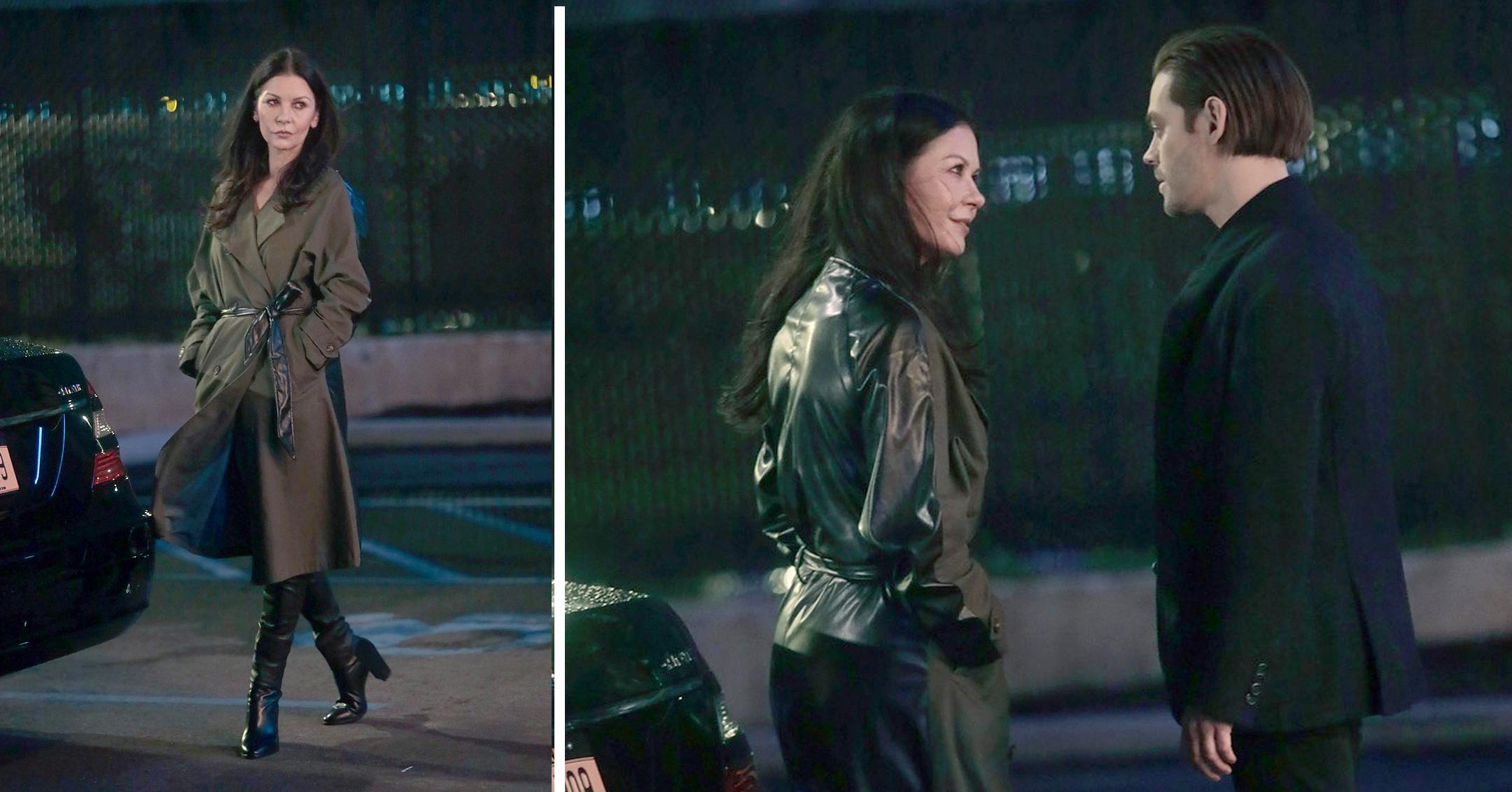 Killing Time! Catherine Zeta-Jones Films Scenes For Season 2 Of 'Prodigal Son' In The Big Apple — Photos
Work mode! Catherine Zeta-Jones was spotted in the Big Apple while filming an episode of Prodigal Son.

The show, which the actress called "a family drama with a twist of danger," follows Malcolm Bright (Tom Payne), an investigator who works alongside Lt. Gil Arroyo (Lou Diamond Phillips) — the same man who captured his father Dr. Martin Whitly (Michael Sheen), who turned out to be serial killer.
Article continues below advertisement
Zeta-Jones joined the second season as Dr. Vivian Capshaw, who works at the facility where Whitly is being held.
Keep scrolling to see the gorgeous star film a few scenes alongside costar Payne.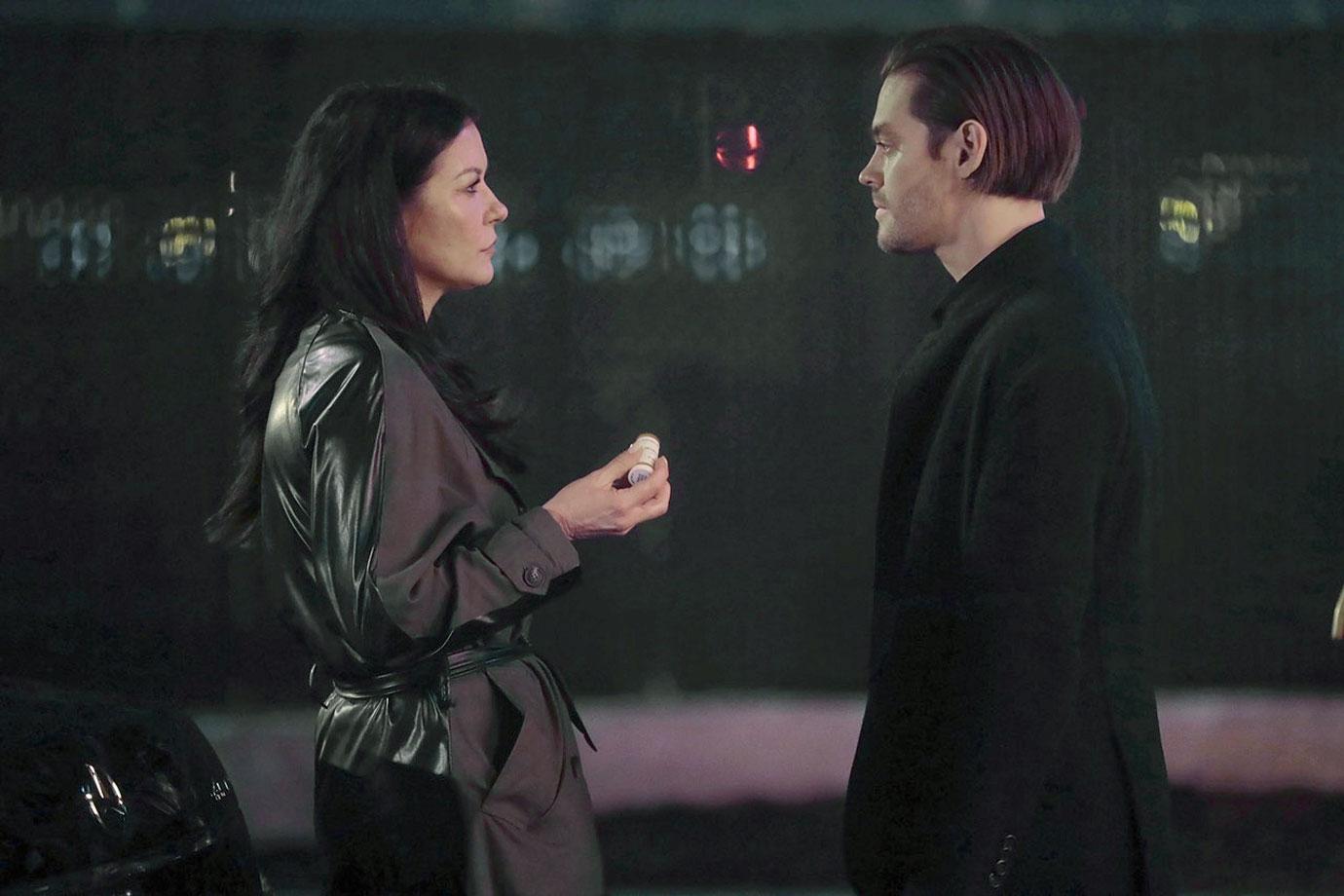 Looks like trouble! Zeta-Jones' character held up a pill bottle while talking to the crime-solver.
"I didn't know where I was going to go with it, but I knew that there was a fundamental interest, intrigue," she revealed of why she decided to take on the role. "Why is she in the Claremont Psychiatric facility? What got her there?"
Article continues below advertisement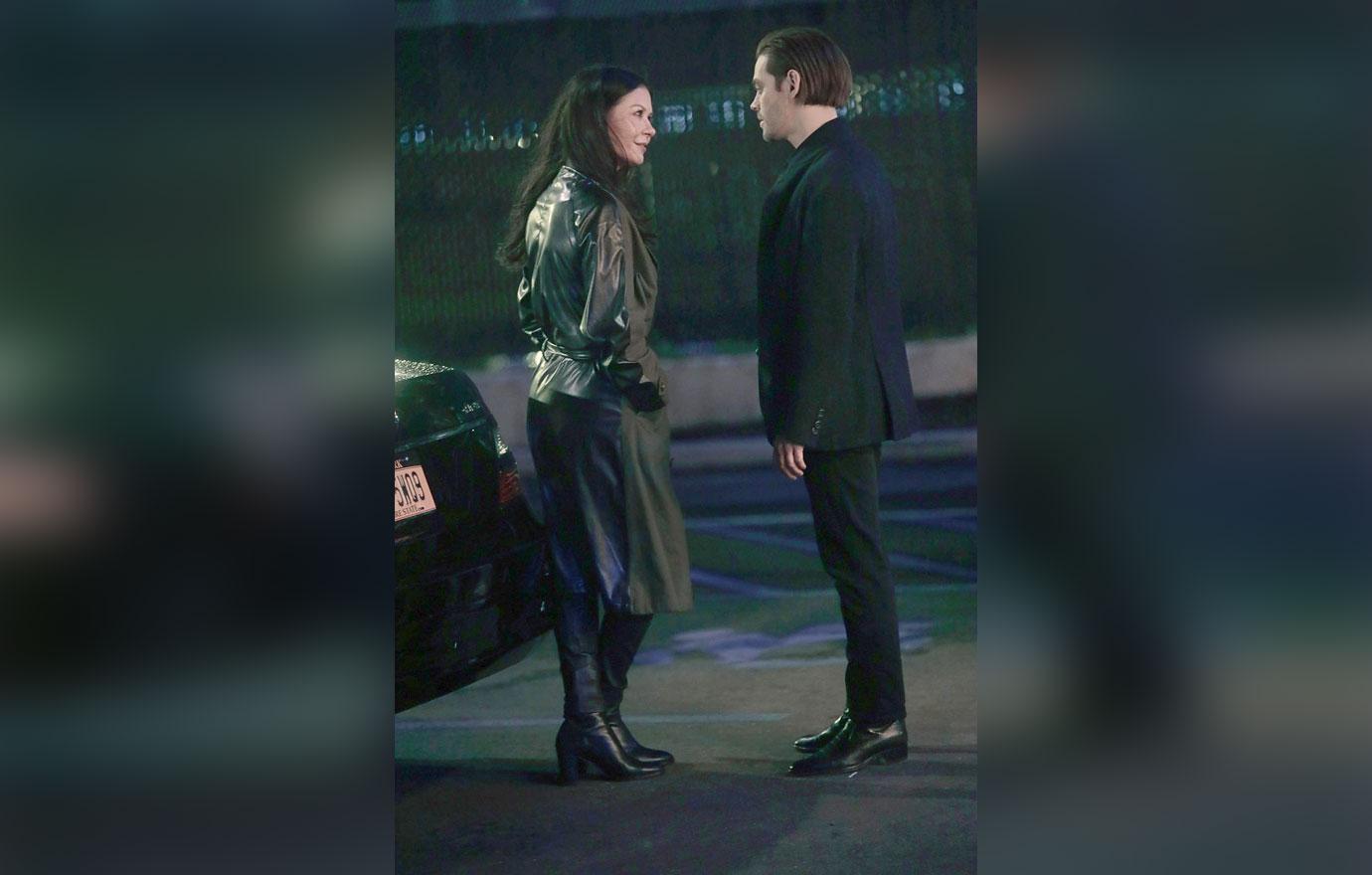 "Our show is heightened, but life is about that. It's about the traumas of your parents and the emotional difficulties of our parents and how much they've dealt with them before they end up bringing a child into the world," Payne explained in an interview with Collider. "It would be wonderful if we could have these deep-hearted conversations with our parents, but unfortunately not many of us manage to get there."

The mom-of-two recently opened up about her own family dynamic, revealing she would support her and Michael Douglas' kids if they wanted to pursue acting. "I can only encourage them to do what they love," she said.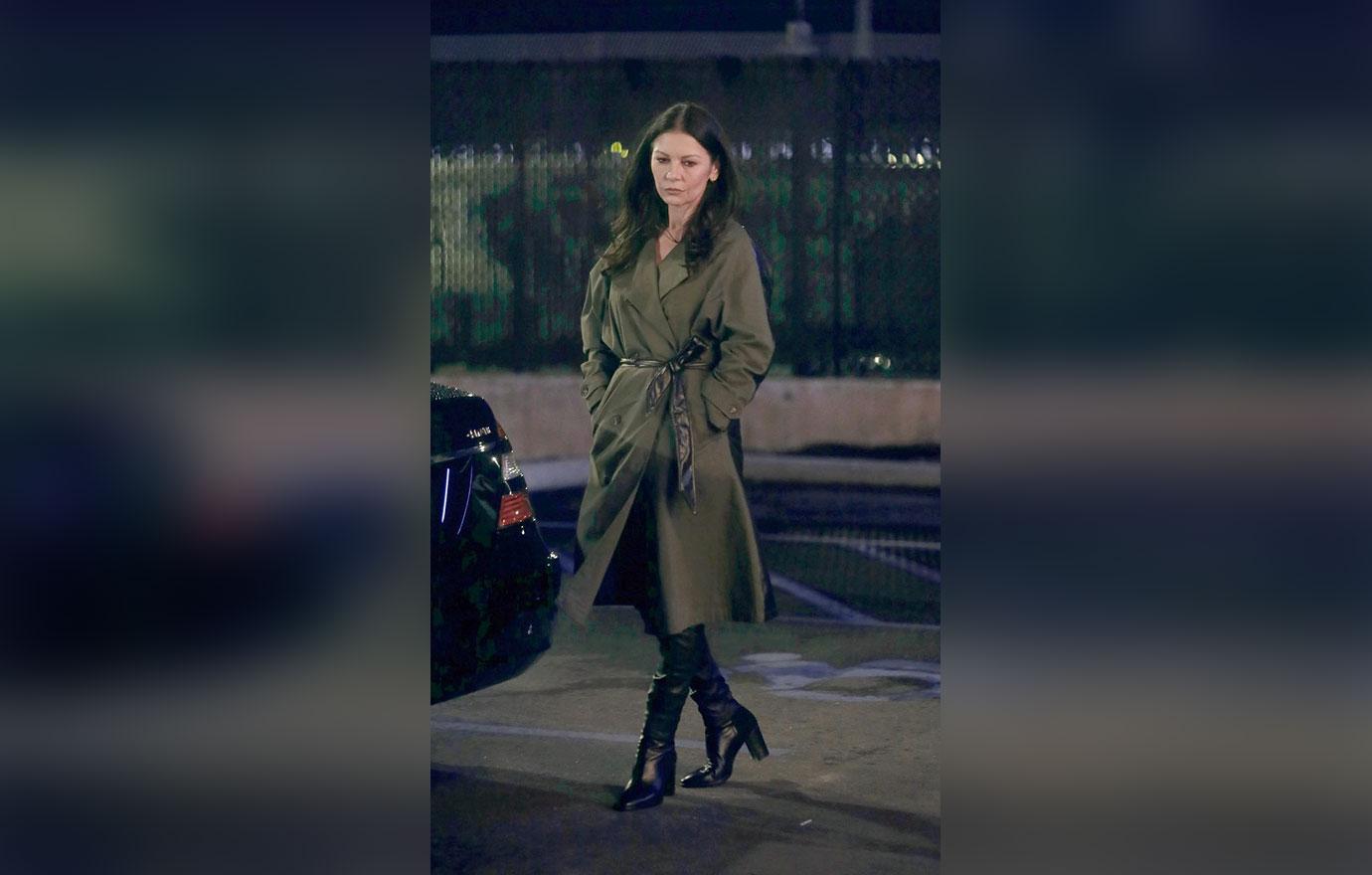 Zeta-Jones looked fabulous as always, wearing an olive green pea coat and black leather boots.

"What was great coming into this show was that I was welcomed so lovely, so nicely," she shared of joining tin the second season. "And there's a familiarity to working with Michael [Sheen] that is just inherent, which is very comforting when you walk onto the set for the first time and the cast and crew all know each other.
"I know that, as our story unfolds, I'm going to be introduced to this wonderful cast here more than being in this very, very intense situation with Martin Whitly."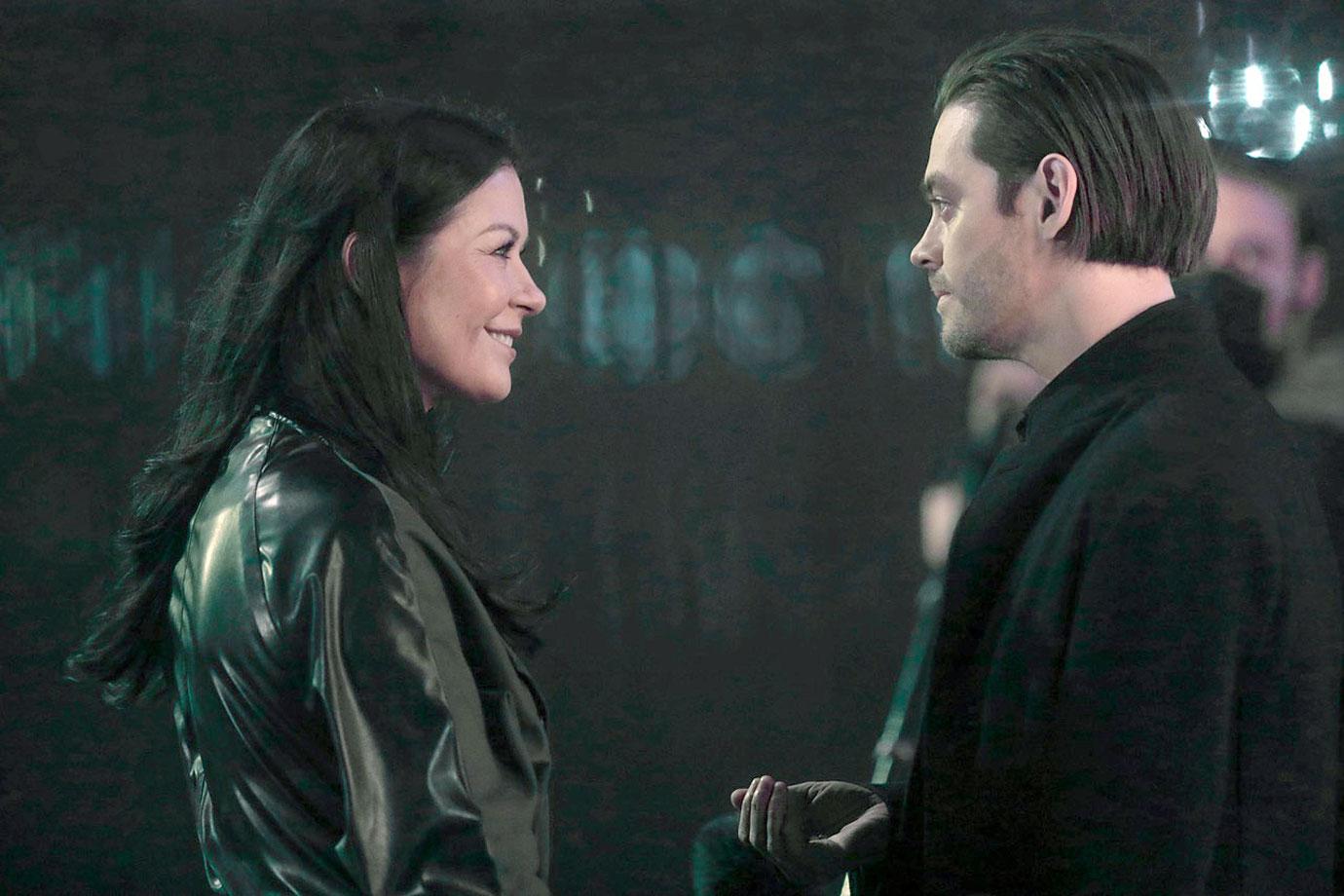 The costars shared a lighter moment while filming the dark drama. Despite some of the chilling themes, the Chicago star admitted she's a fan on the genre.

"Historically, I mean, we are still obsessed with the mob, The Godfather, sequels and sequels and sequels," she noted. "There's something intriguing because it has a reflection of the fundamental family, which we all can relate to, and it lends itself to being able to bring in a serial killer that you actually like and a family intrigue that's so intertwined."