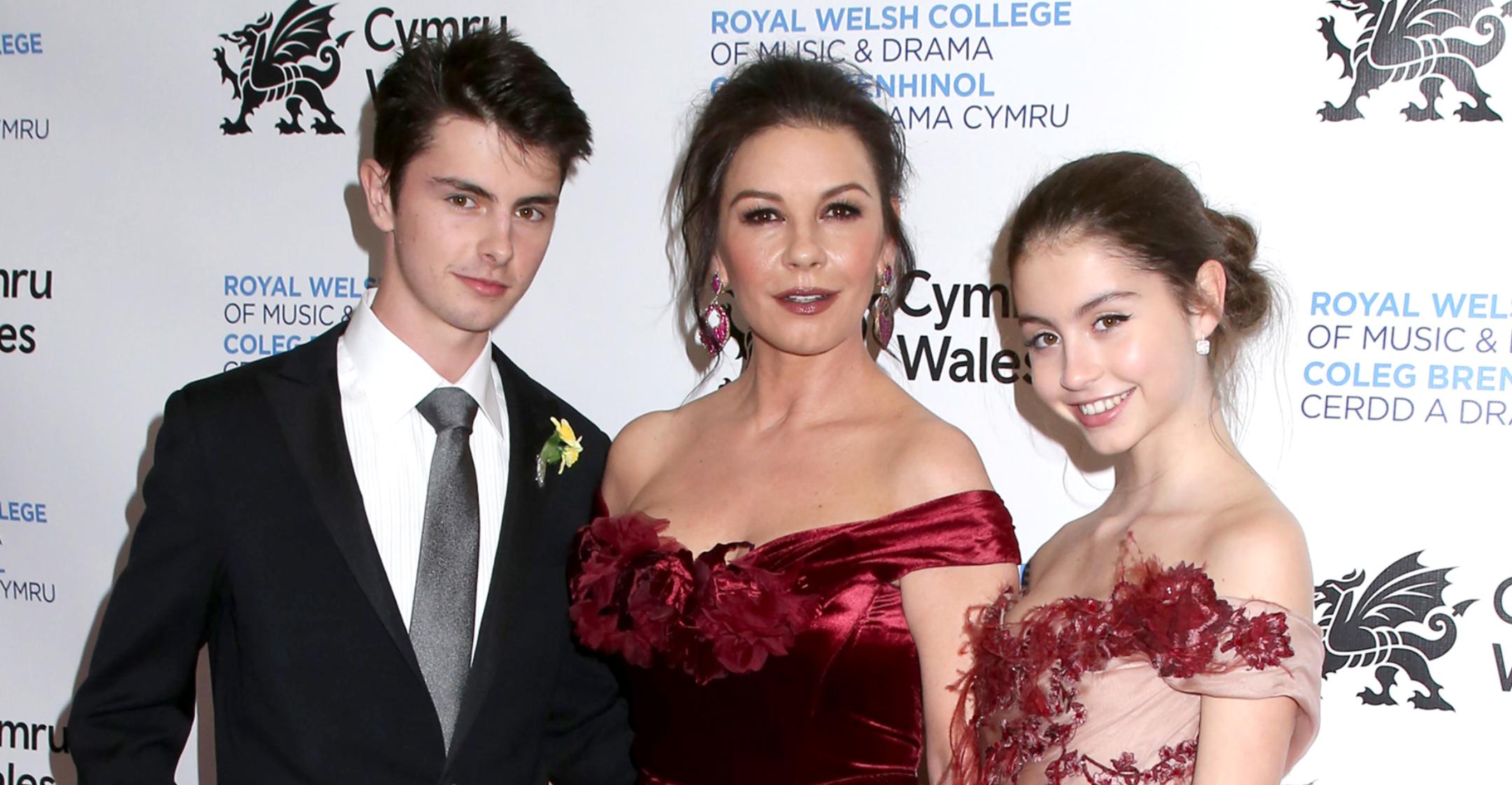 Would Catherine Zeta-Jones Let Her Kids Go Into Acting? 'I Can Only Encourage Them To Do What They Love,' She Says
Talent runs in the family for Catherine Zeta-Jones.

Though the actress and her husband, Michael Douglas, have suggested their two children — son Dylan, 20 and daughter Carys, 17 — venture off on a career path other than acting, she acknowledged that most likely, they too will end up working in showbiz.
Article continues below advertisement
"Michael and I would be the first parents to say, 'You know, maybe you should think of another career.' But we've seen how passionate they are about the craft," she explained. "They know what celebritydom is. They know the good, the bad, warts and all of that."
Article continues below advertisement
The Chicago star noted that her time in Hollywood has been "extraordinary," but she thinks her kids will have a tougher time.

"In a way, one would think that there's so many open doors for people to go into the same business as their parents, but, in fact, one has to really prove themself more, and it's hard to be compared to," she pointed out.
However, Douglas went through that very same experience, as his father, the late Kirk Douglas, was an Oscar-nominated actor himself.

"He's able to share with them what that means because I don't know what that means," she said. "Michael's experience was, it's a hard act to follow when your dad's Spartacus."
Article continues below advertisement
"But their passion is about acting as a craft," Zeta-Jones noted. "My kids went off to summer camp every year, to theater camp with all the Broadway kids, and held their own very, very well, I have to say."
Article continues below advertisement
So far, the family hasn't "had that discussion and they're still not deterred," shared the brunette beauty. "So I just presume that it's in the cards and I'm very excited to see whatever journey they happen to go on."
The Mask of Zorro star and her husband will soon be empty nesters, as Carys will head off to college later this year, while Dylan attends Brown University.

"I can only encourage them to do what they love," she stated. "They're both extremely bright and they're both studying history and politics."