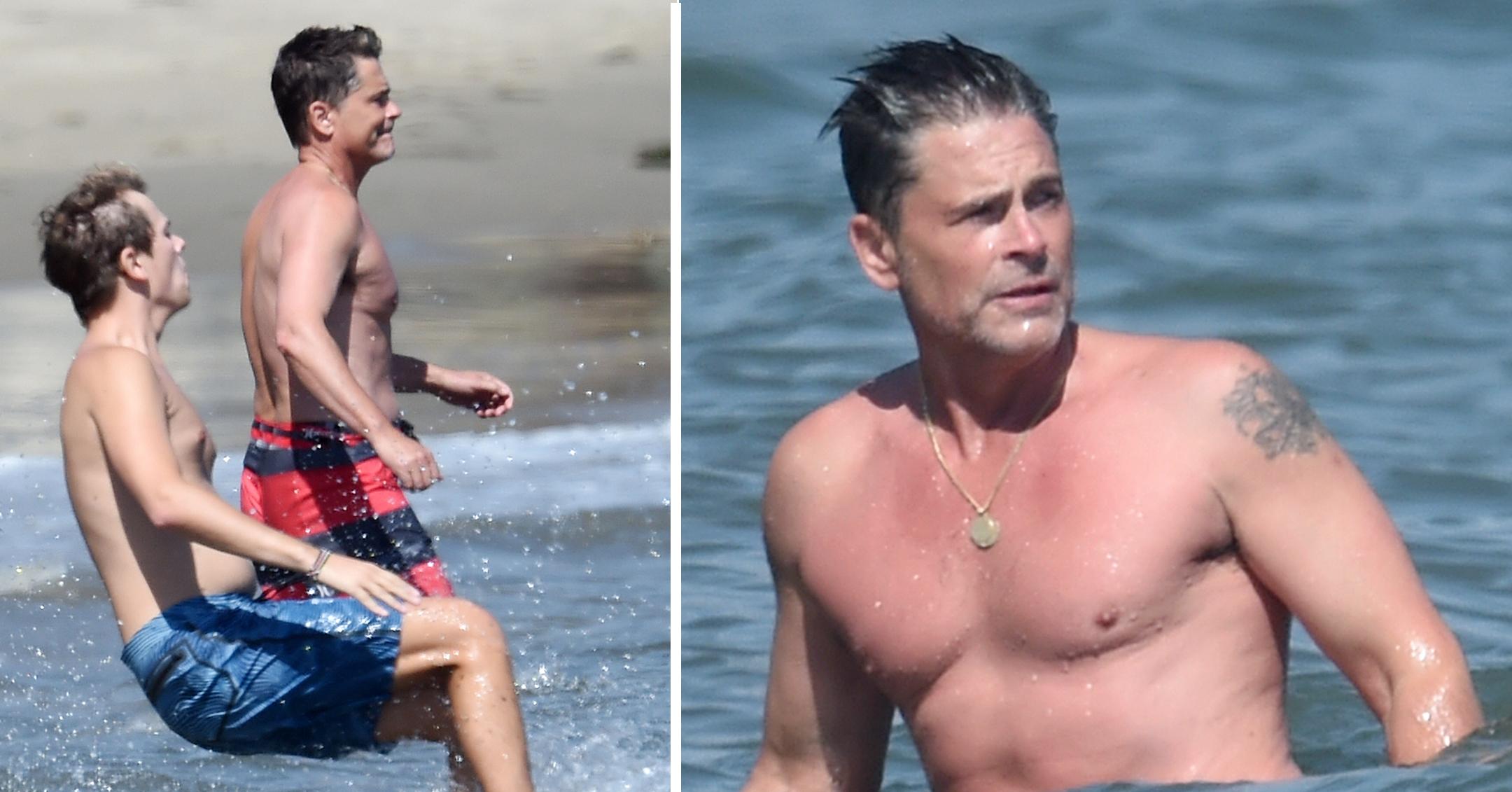 Bonding Time! Rob Lowe & Son Matthew Show Off Their Beach Bods On Easter Weekend — See Pics
Actor Rob Lowe and his eldest son, Matthew, spent some quality time together at a Santa Barbara beach one day before Easter.

Just a few weeks ago, the Parks and Recreation star celebrated his 57th birthday — but you wouldn't be able to tell after looking at these photos!
Article continues below advertisement
Scroll down to see the ageless star and his son make a splash in the water!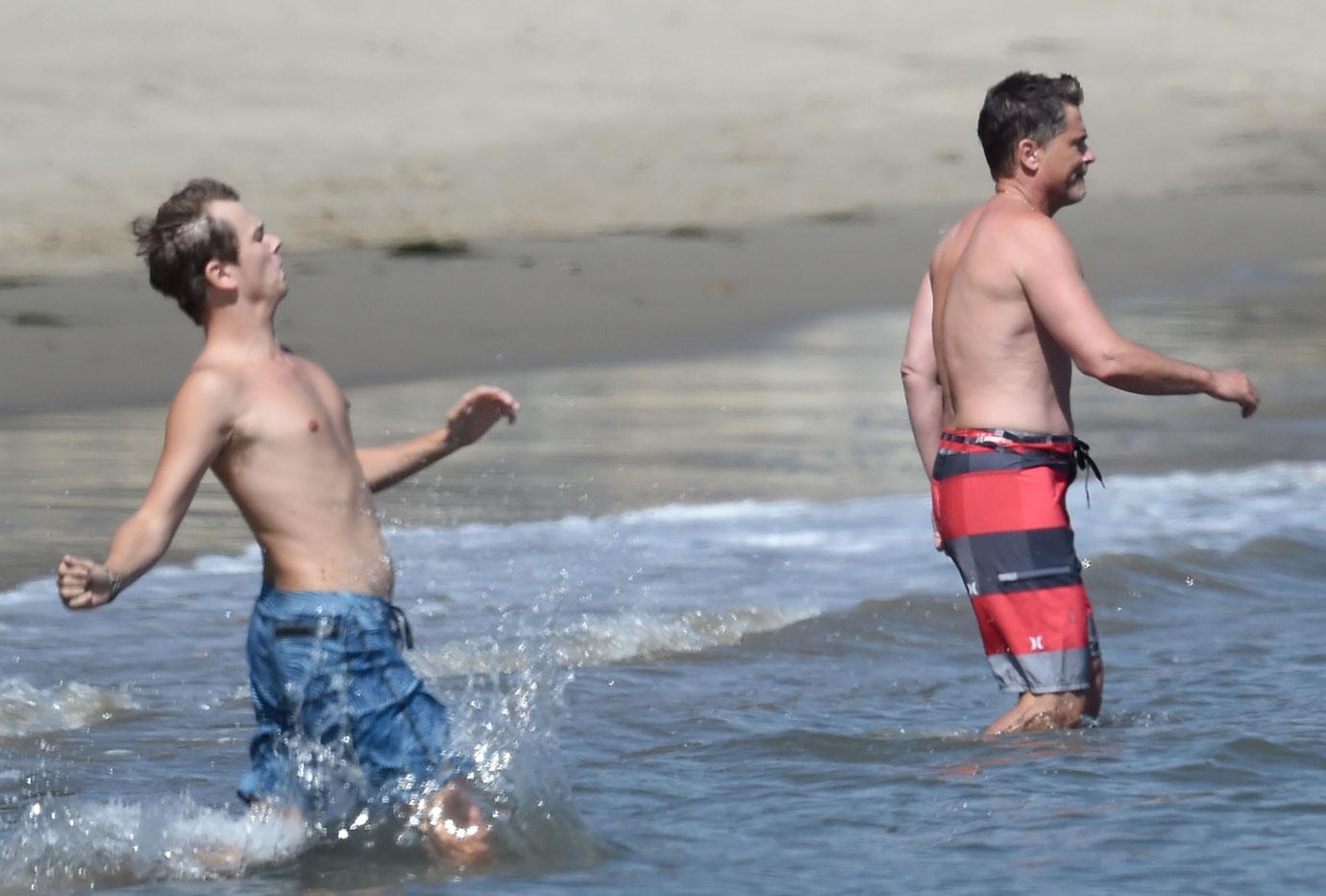 Down he goes! Matthew, 28, was caught falling backwards — thought it seems like his dad didn't take notice.

Lowe and wife Sheryl Berkoff also have 26-year-old son John Owen. "I don't mean this to be the kind [of] story where you compare yourself to others, but our way of doing it was was by being truly involved, in the trenches, focused on academics and discipline," the Hollywood star said of their parenting style.

"We were the most discipline-oriented parents of anyone in their peer group. I don't feel like we were a police force, but to hear them tell it ... we kept them on a tight leash."
Article continues below advertisement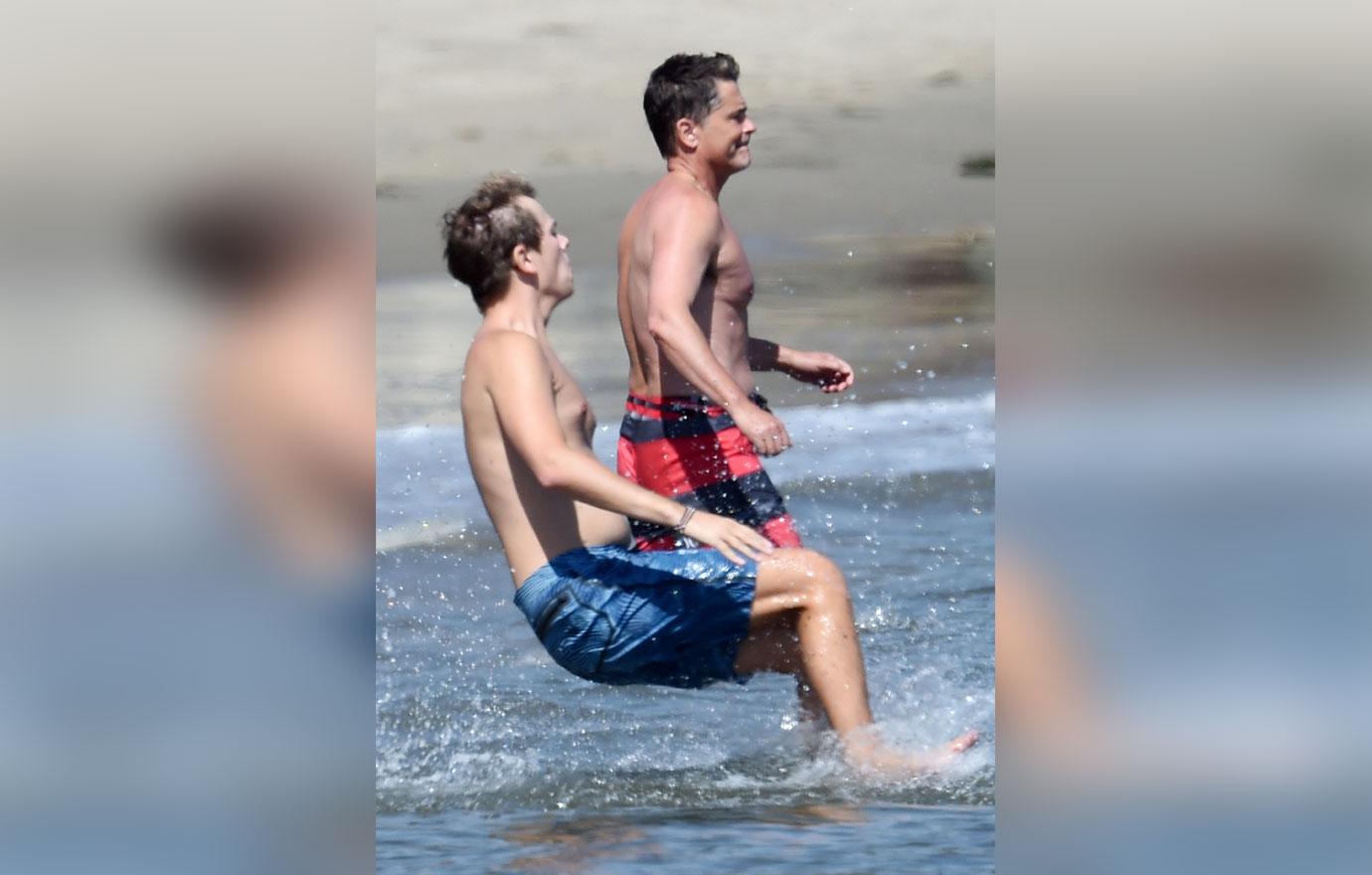 Lowe's sons are known for poking fun at their famous pops on social media — but this time around, it looks like the joke's on Matthew!

"I raised two trolls. They live to troll me. They know me too well. What are you gonna do?" the St. Elmo's Fire star admitted. "I get away with nothing ... I'm Dad. Even when I should give it back to them, I just can't bring myself to do it."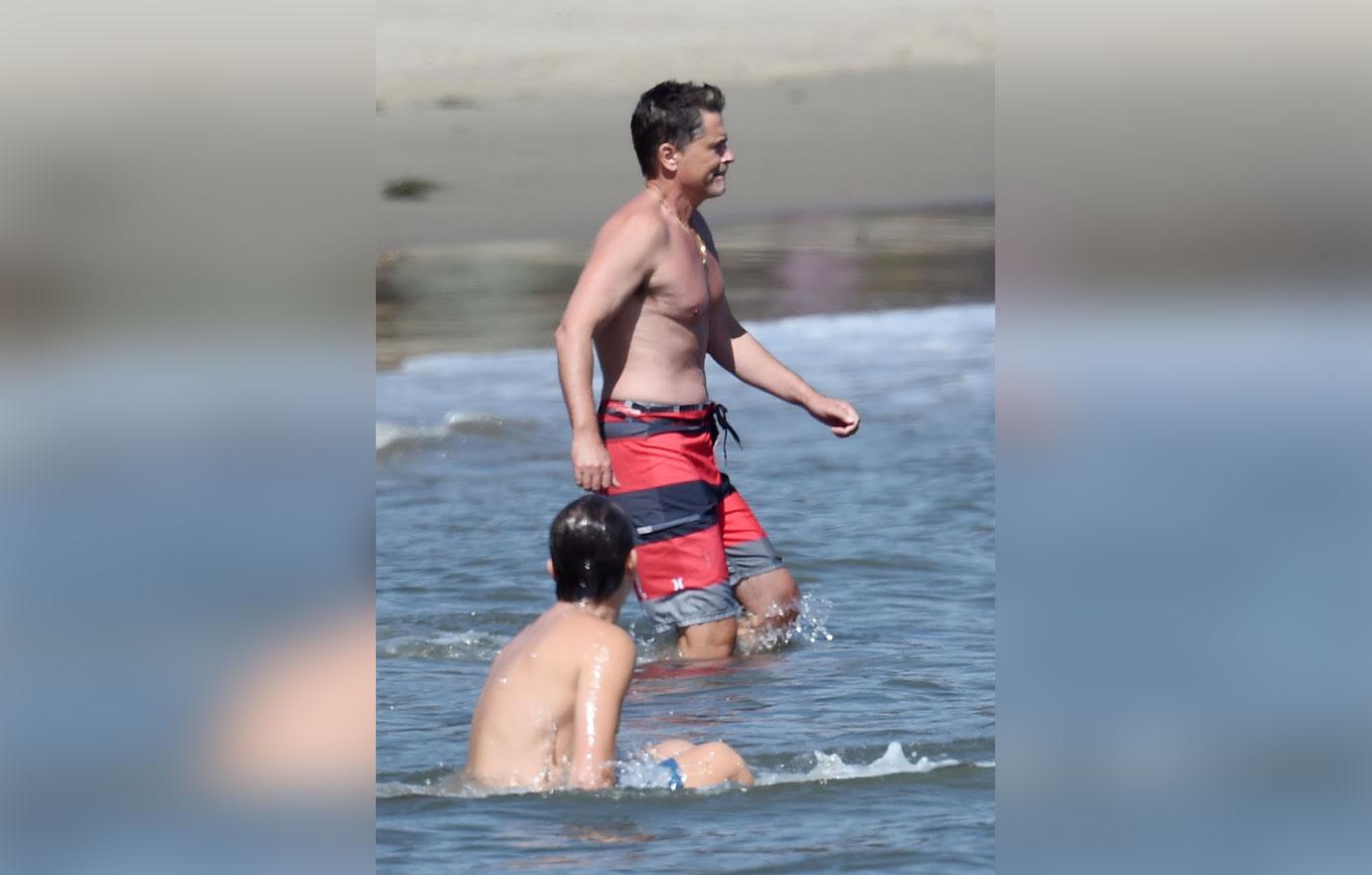 The Code Black actor declared his strong relationship with his sons is one of the things he's most proud of.
"Now that they're older, they don't need so much discipline. I can lean into the friendship," he explained. "I love having that time with them, talking about work, about jobs, career advancement and strategizing and going out golfing or going to a Dodgers game. It's the best relationship I could hope for."
Article continues below advertisement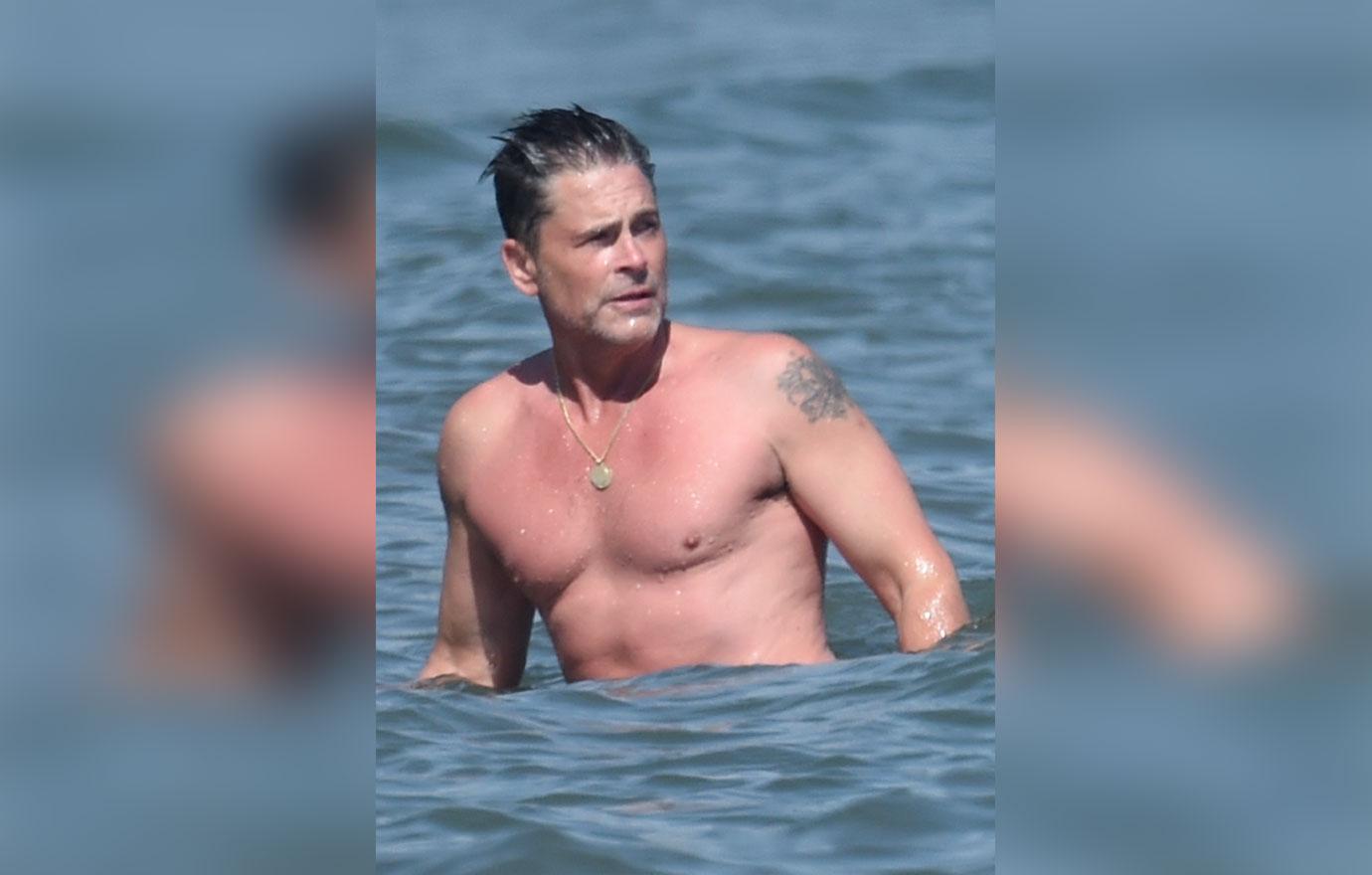 Soaking it in! The handsome hunk slicked back his hair after going underwater.
On March 17, Matthew posted a photo of himself alongside his dad from a skiing outing. "Happy Birthday to this amazing guy," he captioned his Instagram. "He may be turning 57 but he is still kicking my 27 year old **s on the slopes!!!"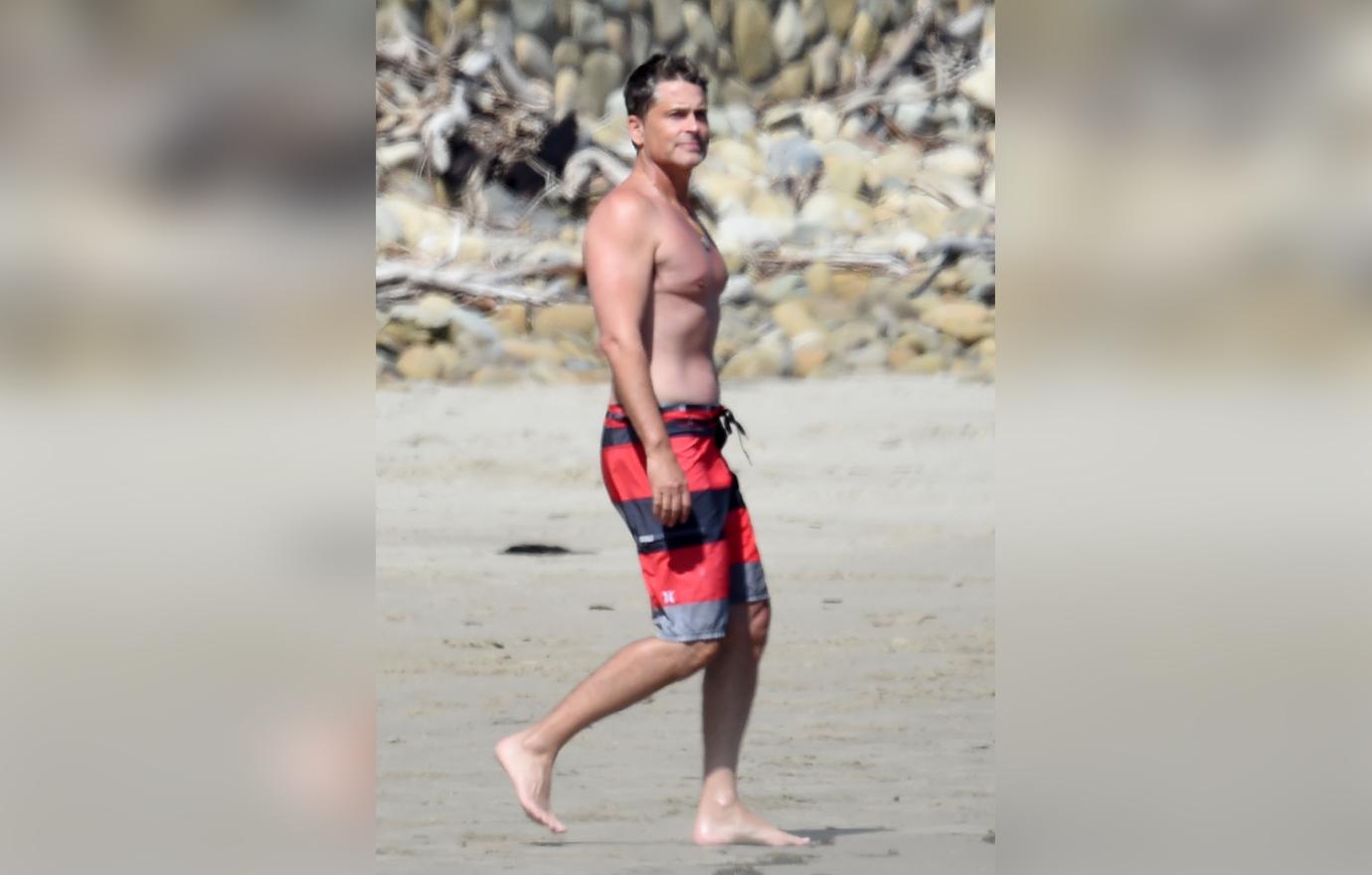 Lookin' good! Though the Atkins ambassador isn't afraid to show off his fit bod, he noted that his good genes do have a downside.

"There's this unbelievable bias and prejudice against quote-unquote good-looking people, that they can't be in pain or they can't have rough lives or be deep or interesting. They can't be any of the things that you long to play as an actor," he told The New York Times. I'm getting to play those parts now and loving it. When I was a teen idol, I was so goddamn pretty I wouldn't have taken myself seriously."