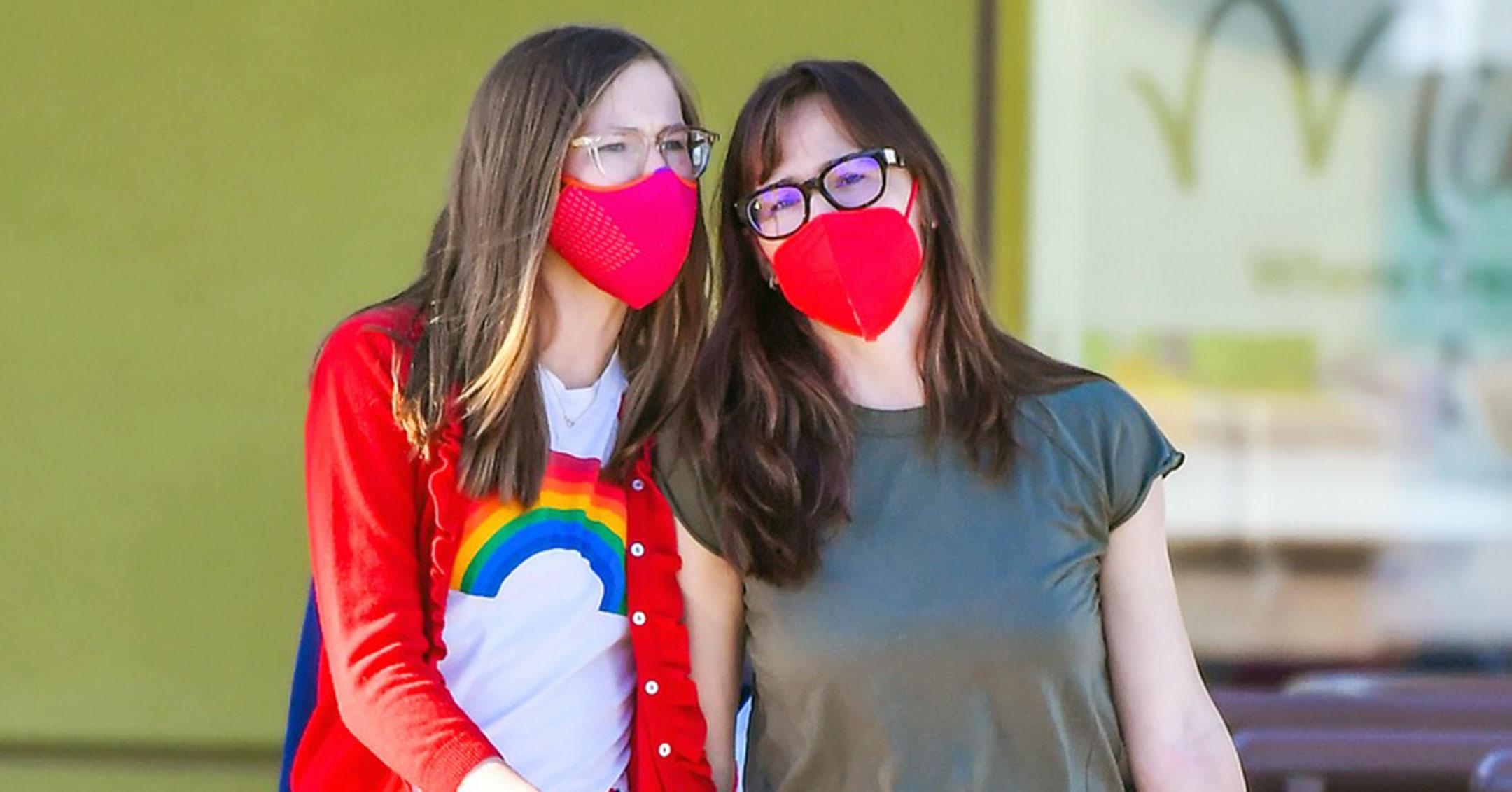 They Grow Up So Fast! Violet Affleck, 15, Is Now Taller Than Mom Jennifer Garner — See The Photographic Proof
Whoa! Jennifer Garner was accompanied by her 15-year-old daughter, Violet, while running errands in Santa Monica, Calif., on March 31 — but the mom-of-three and ex Ben Affleck's eldest child could have been mistaken for the Alias star's sister, as she seems to have outgrown her!
Scroll down to see the pair's height difference on display during their day out!
Article continues below advertisement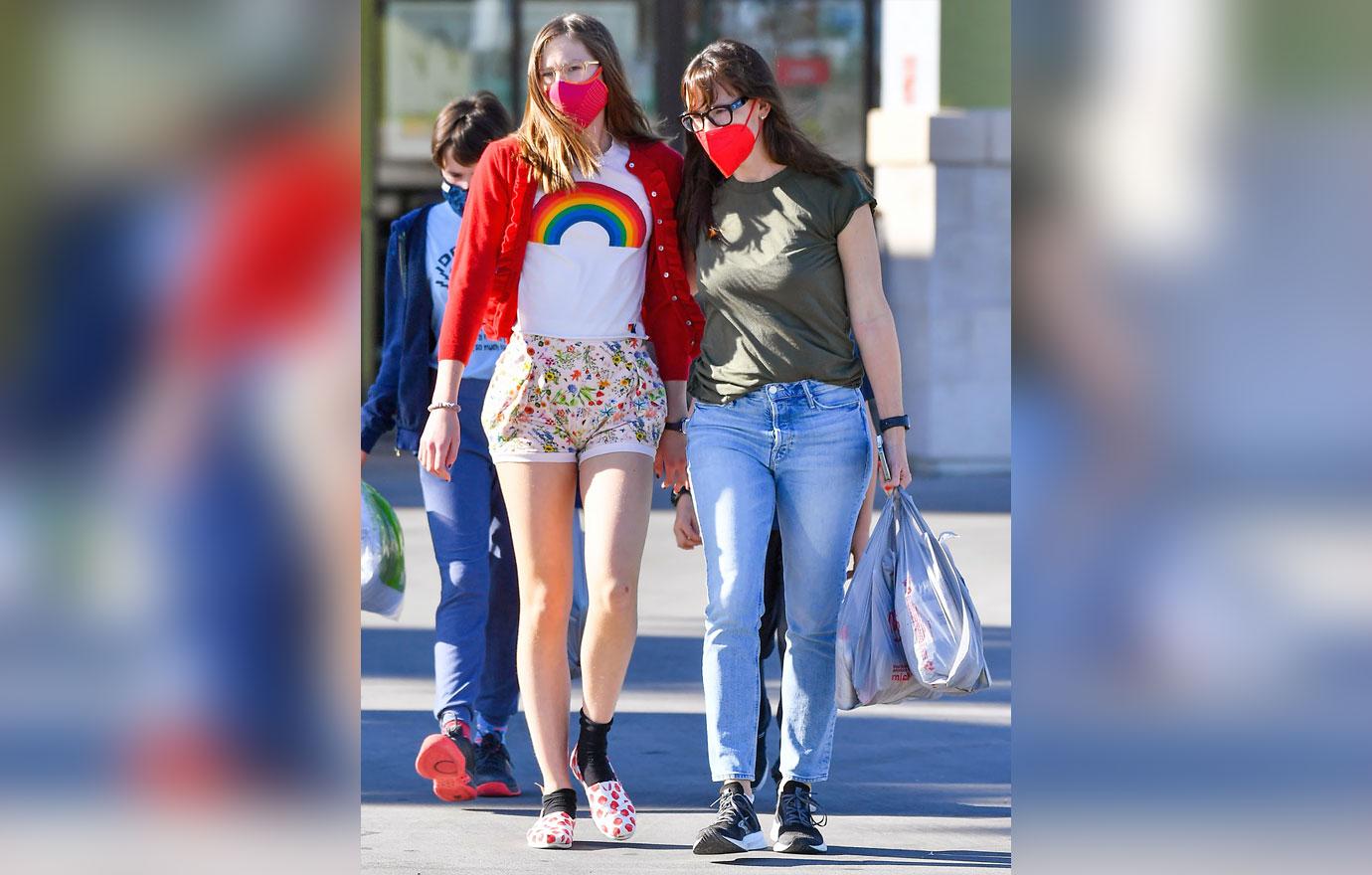 Seeing double! Thanks to their straight brunette locks, glasses and red face masks, the mother-daughter duo were nearly the spitting image of each other. But the teen's youthful spirit was shining through via her colorful outfit, which consisted of floral shorts, a graphic tee and a simple red cardigan.

The Hollywood star and her ex-husband also share daughter Seraphina, 12, and son Samuel, 9.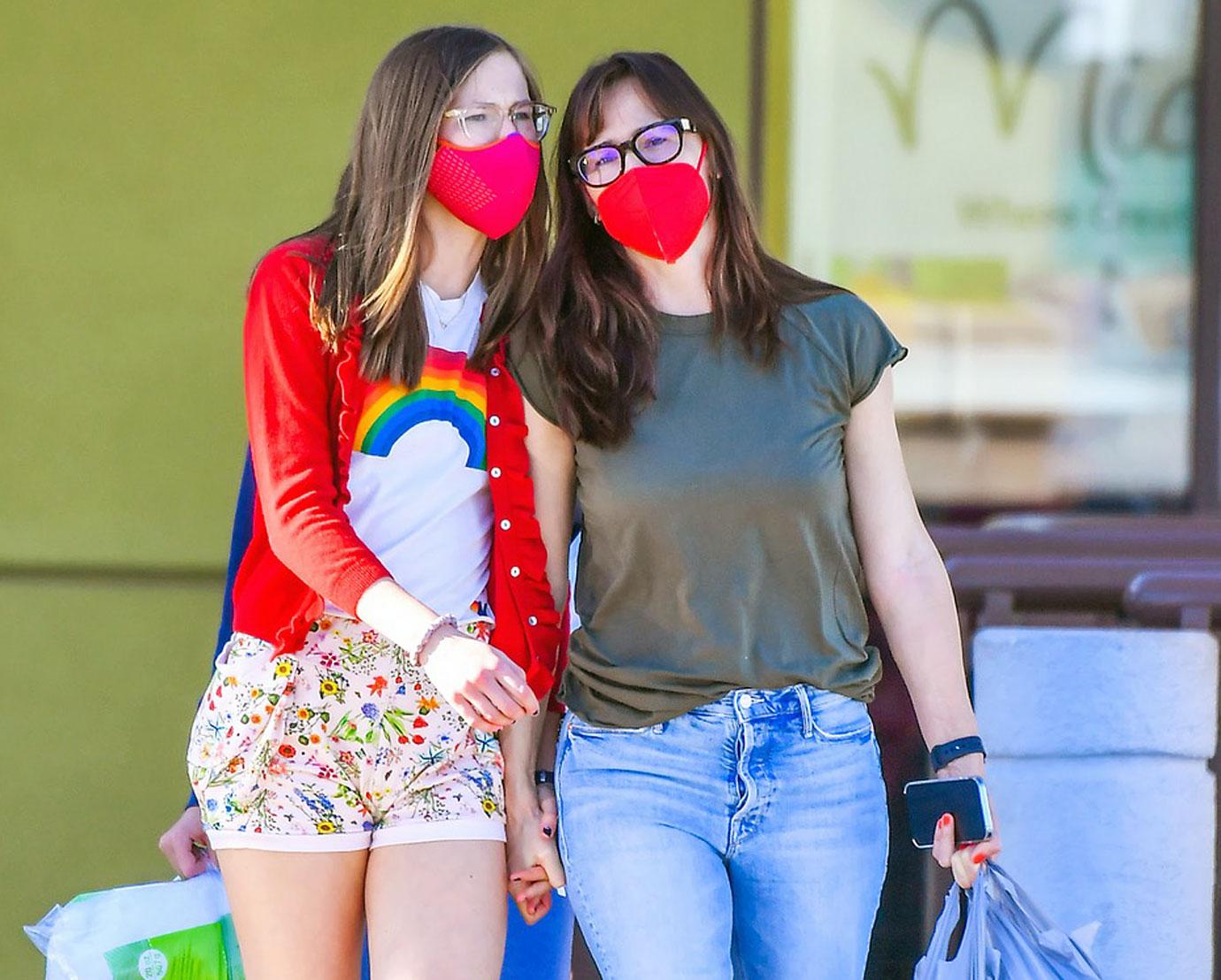 She may be a teenager, but Affleck wasn't ashamed to hold her mom's hand while shopping. However, the 13 Going on 30 lead revealed that her kids aren't impressed by her Hollywood status.
"It is not a positive to be me. Someone who people would think, 'Oh, how cool to have that person as a mom.' No," she joked to Entertainment Tonight. "But my teenager and my adolescent are both lovely. So I have to say, I have it pretty easy as far as that goes."
Article continues below advertisement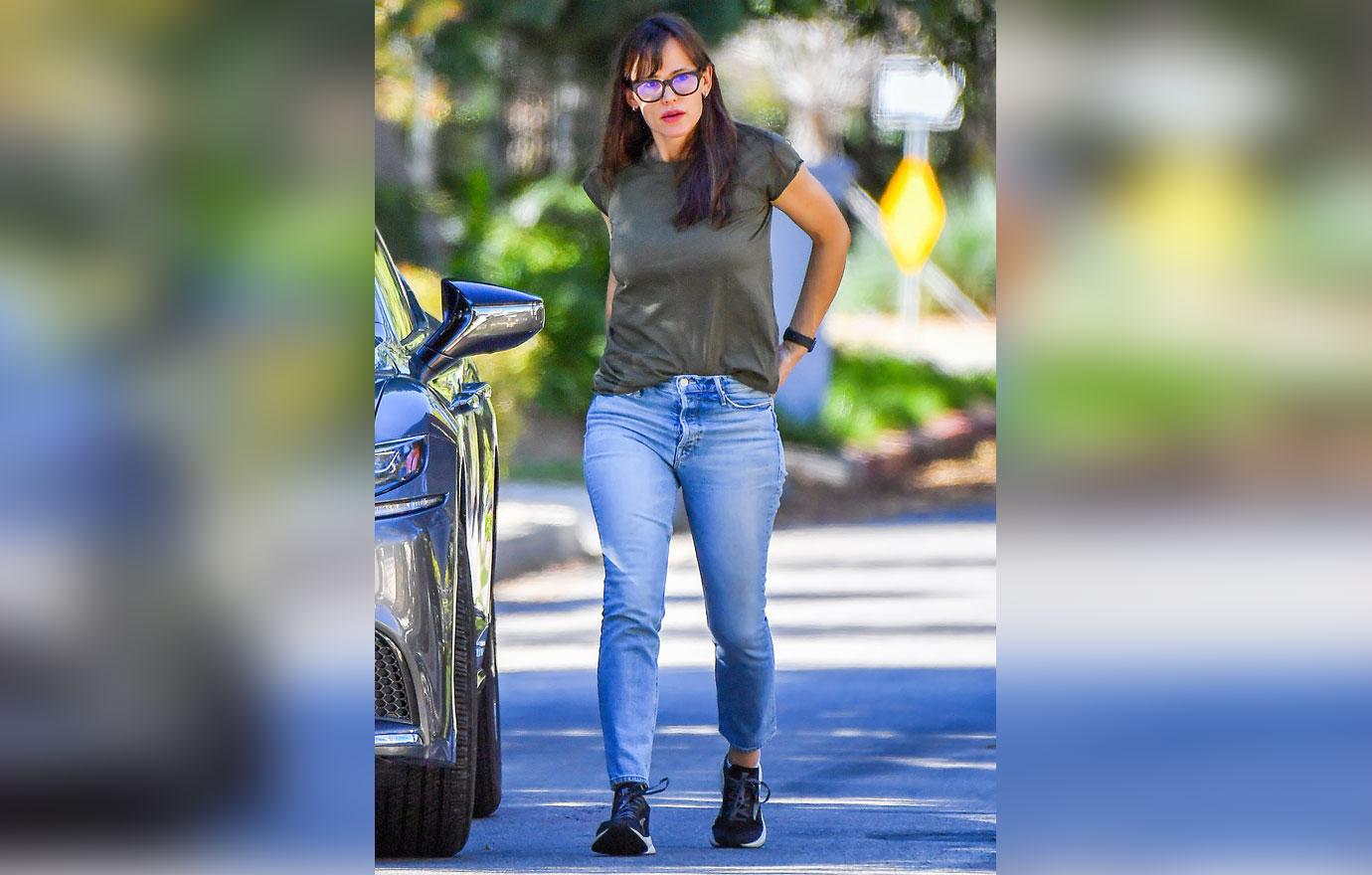 The Peppermint star admitted that parenting during the pandemic has been "hard." In particular, she noted that she always felt bad when she had to see her kids "isolated and on Zoom" during school hours rather than being able to socialize in a class with their peers.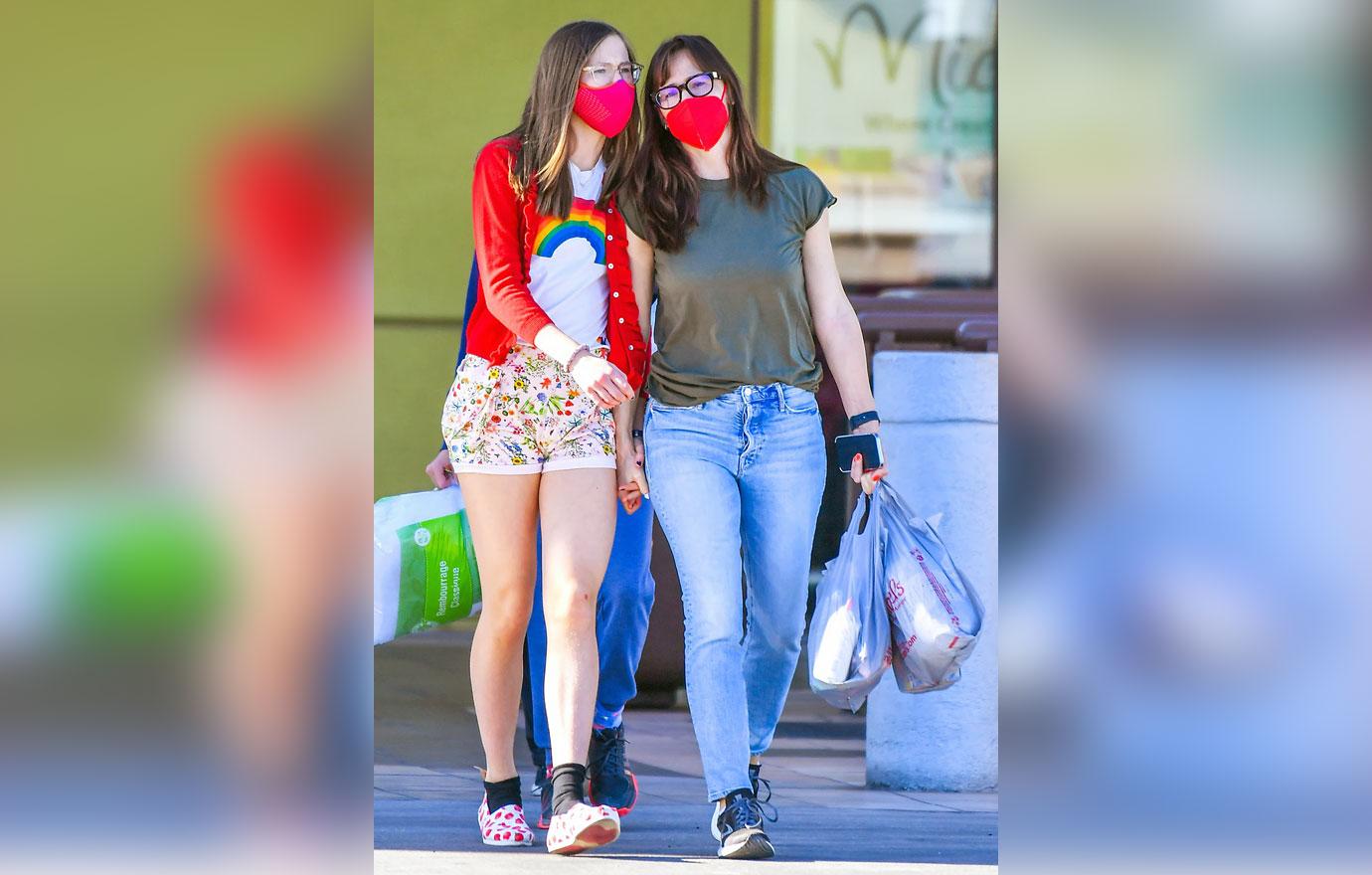 It looks like the pair were ready to get their craft on, as they loaded up on supplies from Michaels.

For the last nine years, Garner has allowed her children to have a "yes day," which means they're allowed to do pretty much anything they want. The movie star admitted she usually marks the occasion "at the end of the summer when I've run out of anything fun to do."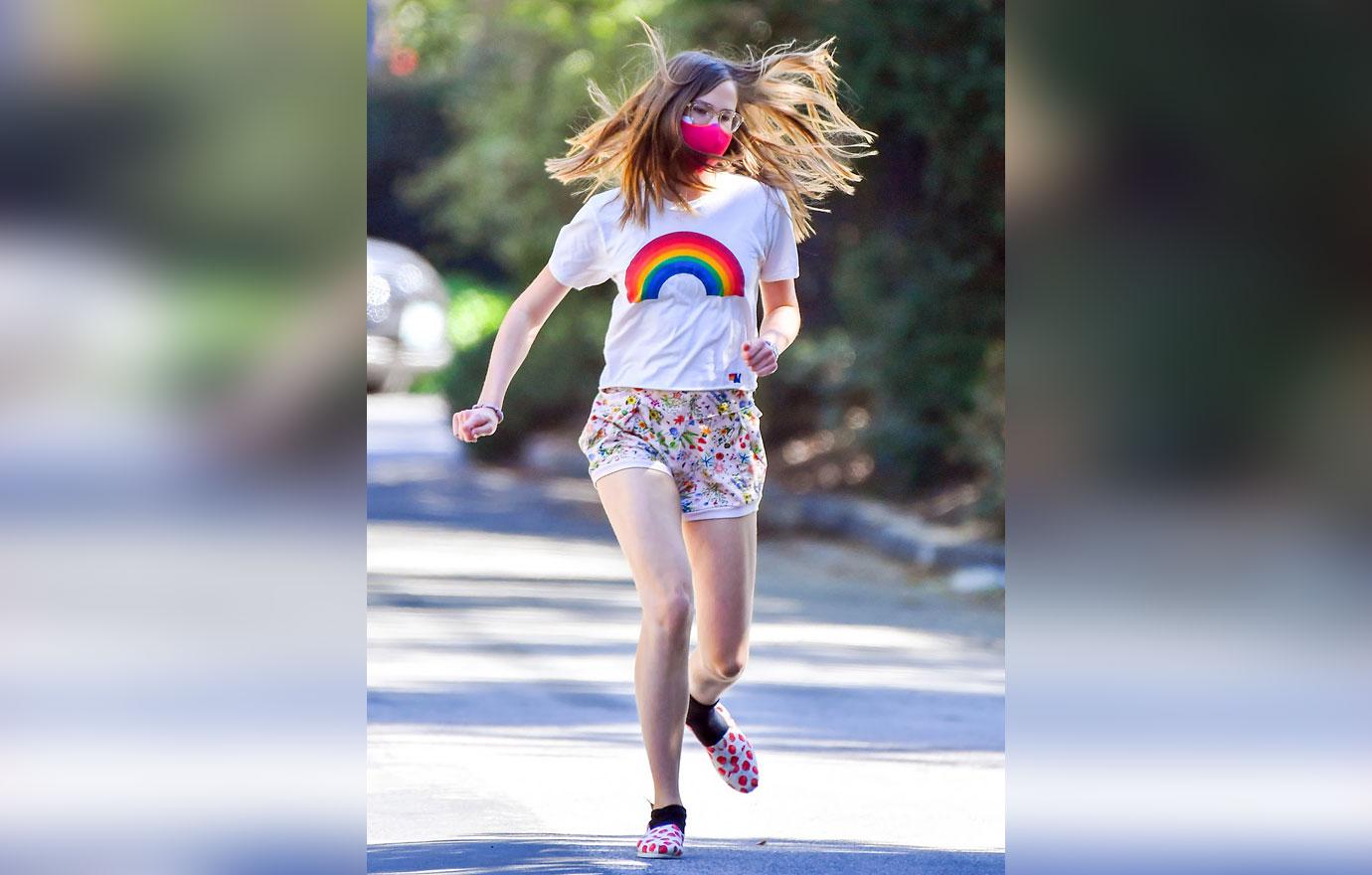 Hop to it! The teenager was seen skipping down the road after their day of bonding.

Garner has never shied away from praising Violet or her younger siblings. "I don't have two Oscars on my mantle, I've raised them," she said of her life accomplishments. "I think every little kid has a dream that their mom will have a moment where people applaud her so that they can say, 'That's right, I knew it,' and my kids got to have that and for that I'm grateful."