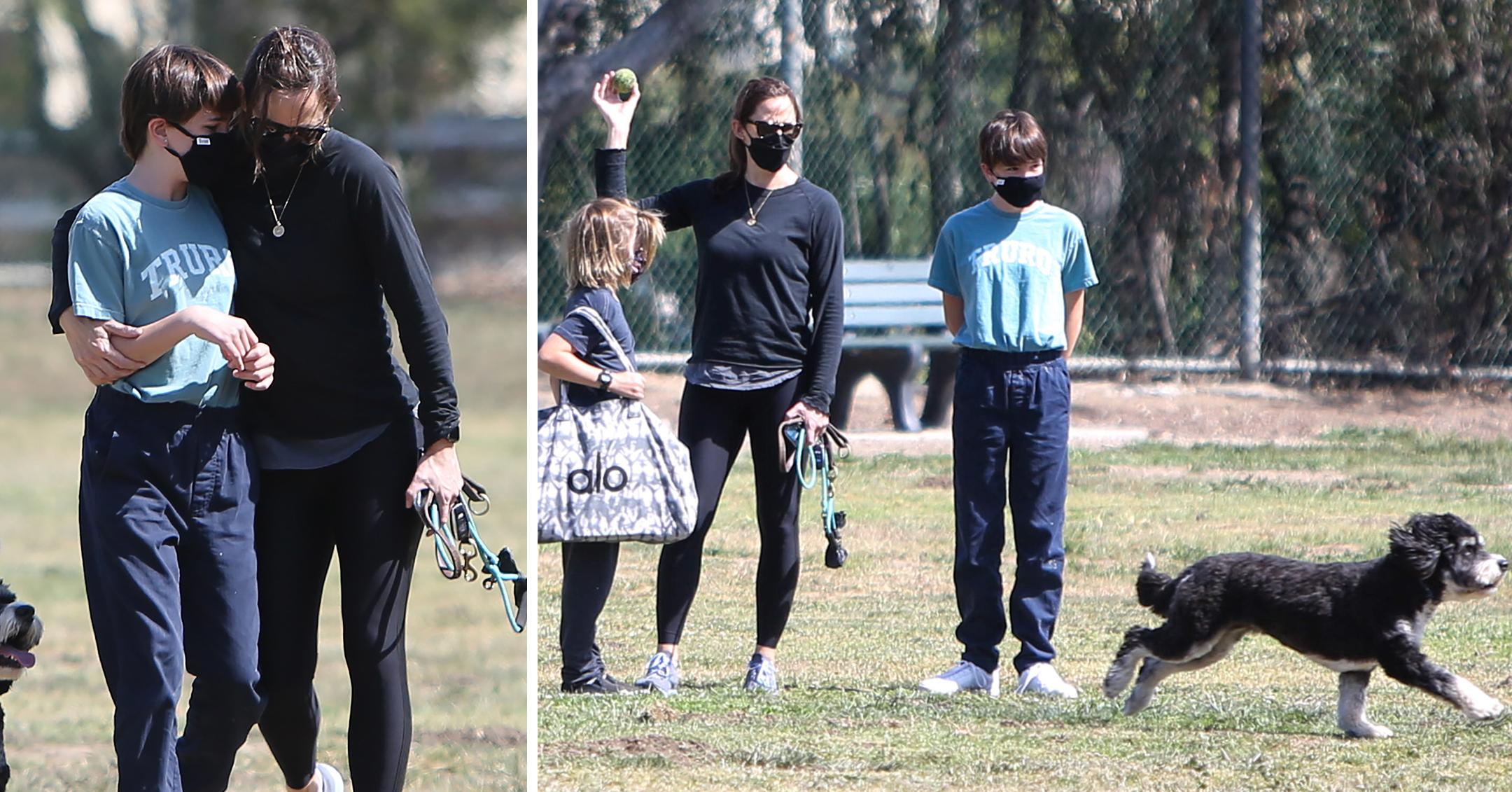 Pawsome Day! Jennifer Garner Spends Time With Son Samuel & Their Dogs At The Park — Pics
Quality time with her kiddo and dogs! Actress Jennifer Garner spent the day at a park with her pups and son on Sunday, April 10.
The Hollywood star looked casual as she played fetch with the pooches.
Article continues below advertisement
Scroll through the gallery below to see her adorable outing!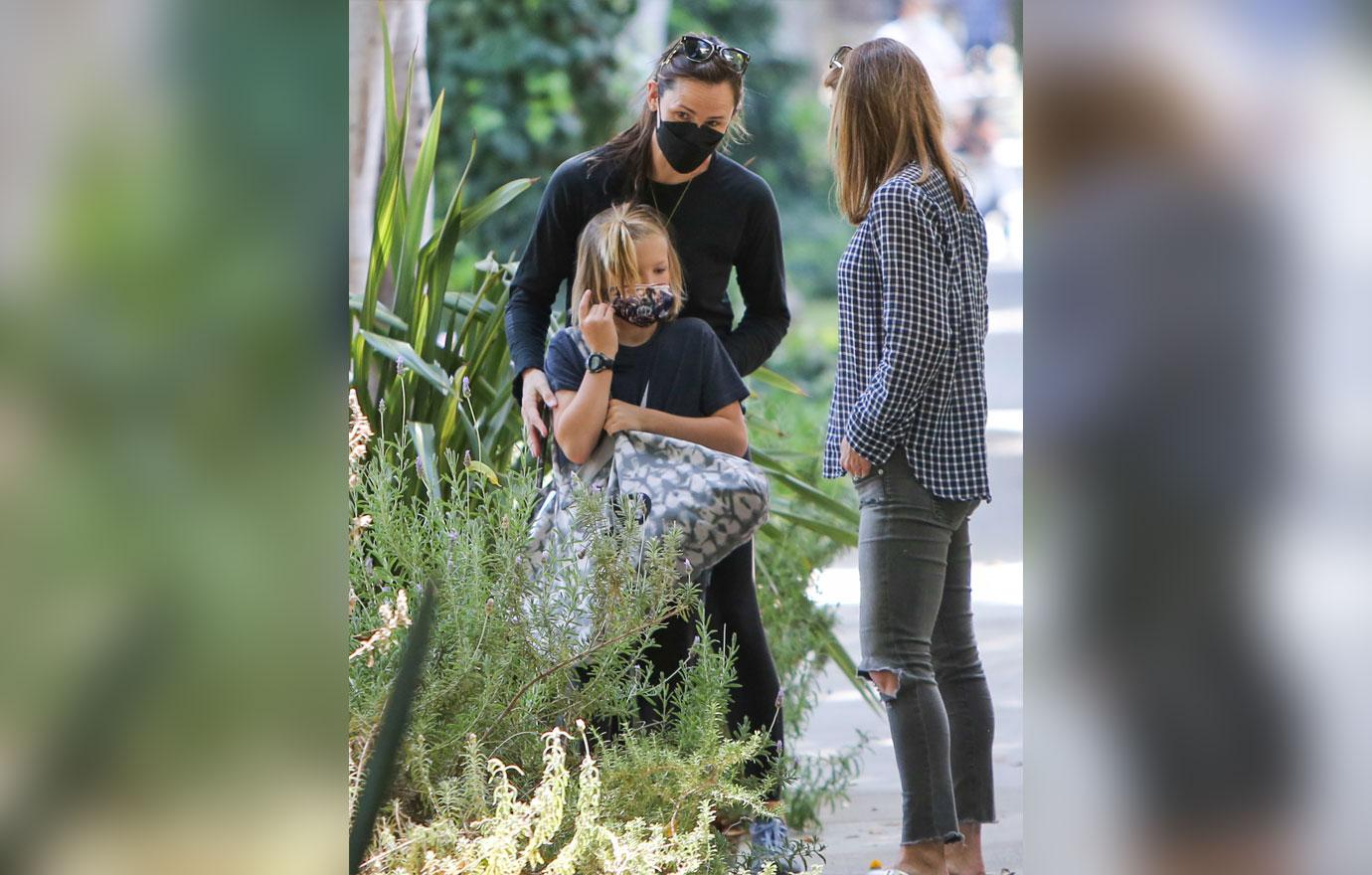 Garner was spotted hanging out with a friend and her child.
Article continues below advertisement
The mom-of-three rocked a long sleeve black shirt in addition to black leggings and sneakers. Samuel wore blue pants and a blue T-shirt as they watched their dogs play.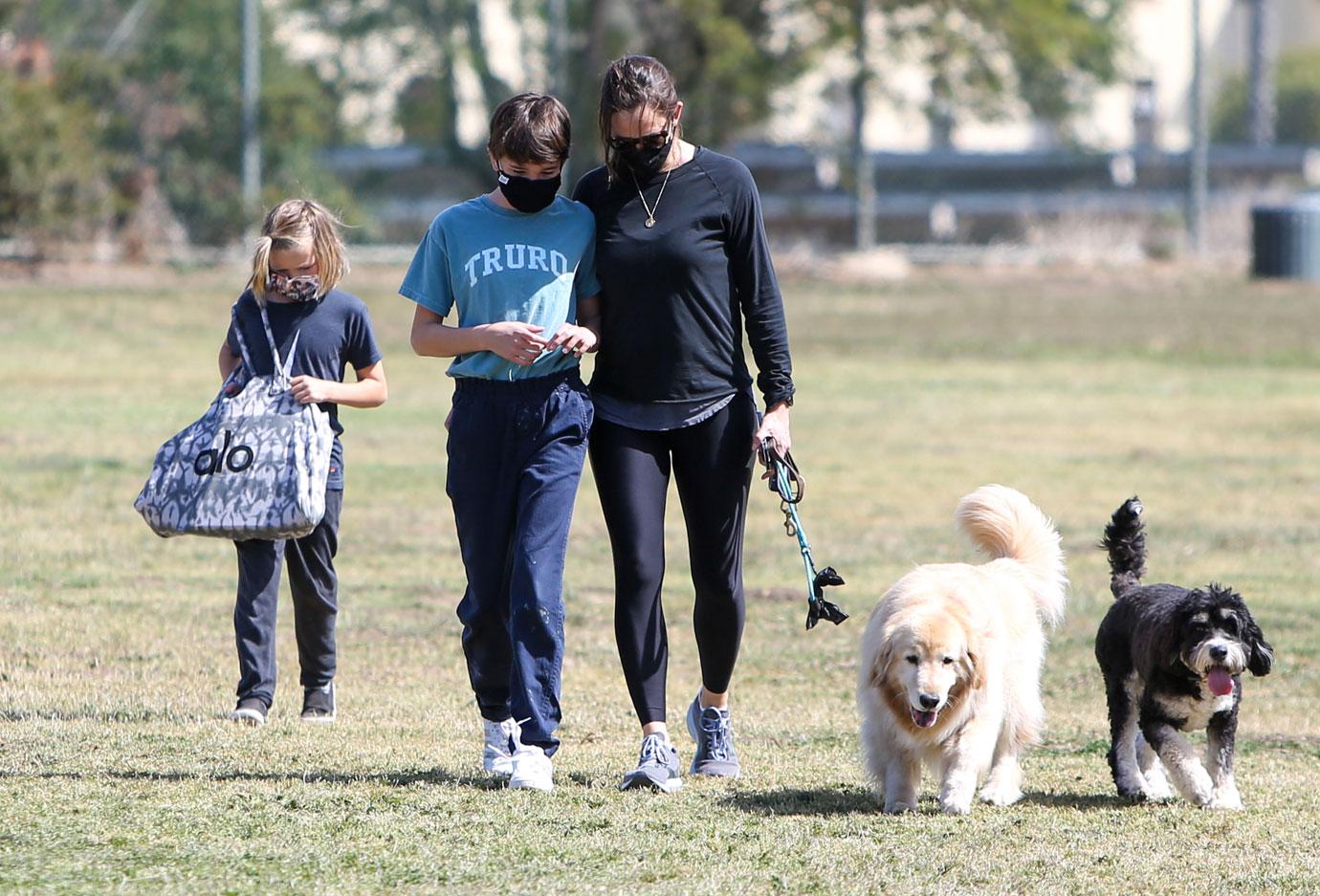 Article continues below advertisement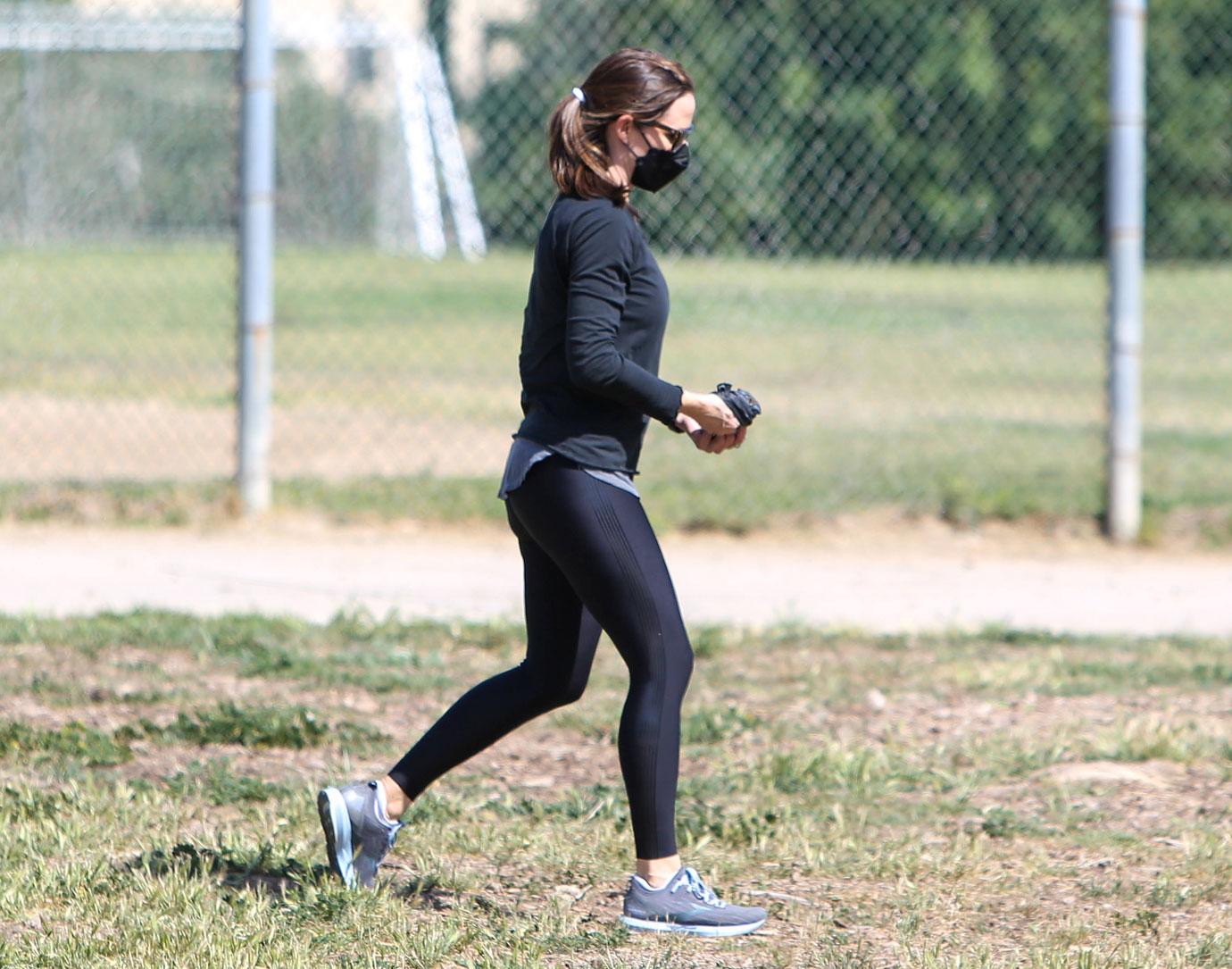 "We have had to say 'No, no, no.' We've had to watch our kids be home, miss out on things. It is one thing to miss out on something as an adult, but to watch your kids miss something they have looked forward to or just how hard it has been to see them isolated and on Zoom every day ... this is a breath of fresh air," Garner shared of her latest movie, Yes Day. "This is a wish-fulfillment day of yes, and it is just so fun to watch moms watch the movie."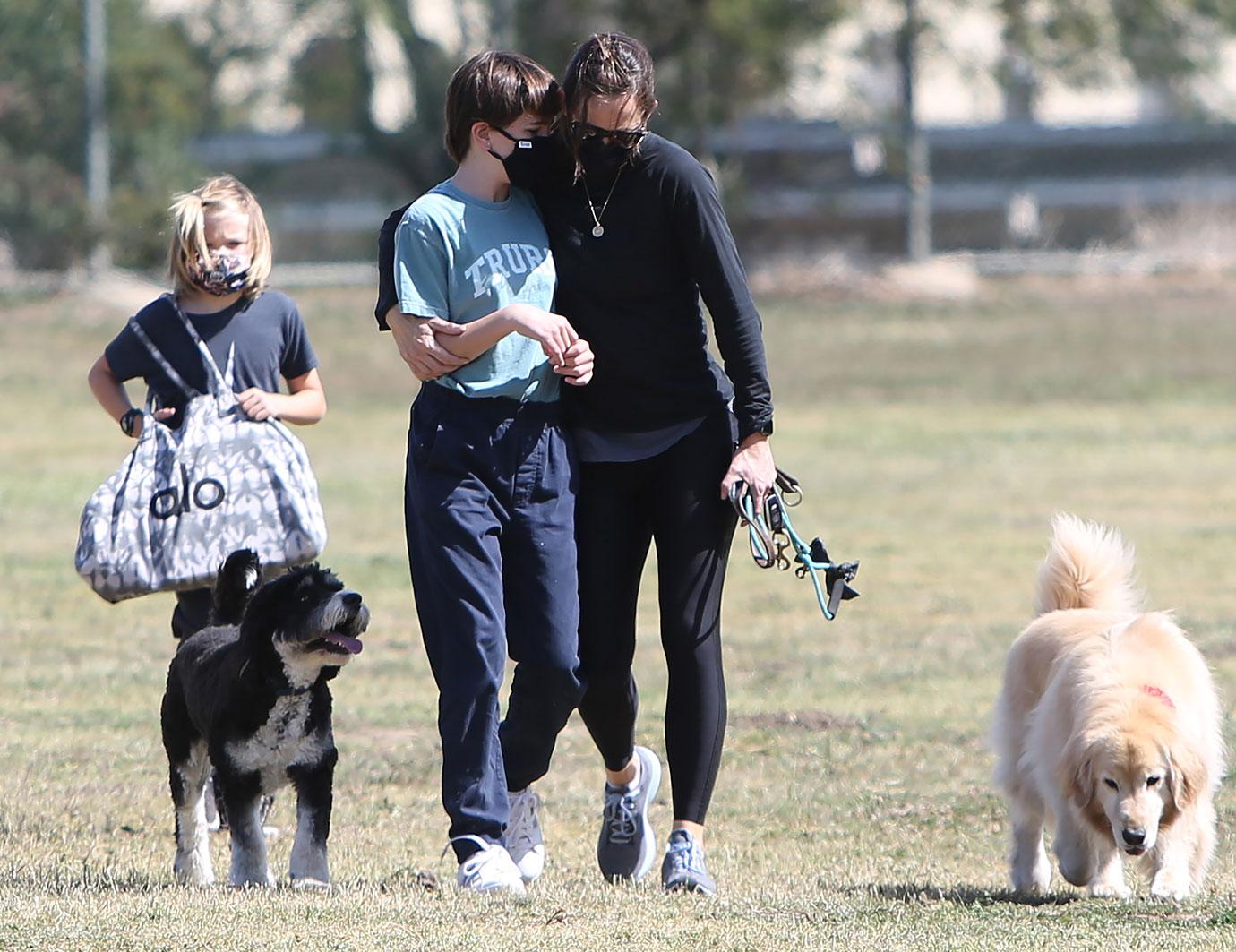 The Alias alum shares Violet, 15, and Seraphina, 13, and son Samuel, 9, with ex-husband Ben Affleck, and she admitted her kids don't think she is that cool.
"It is not a positive to be me," she quipped. "Someone who people would think, 'Oh, how cool to have that person as a mom.' No."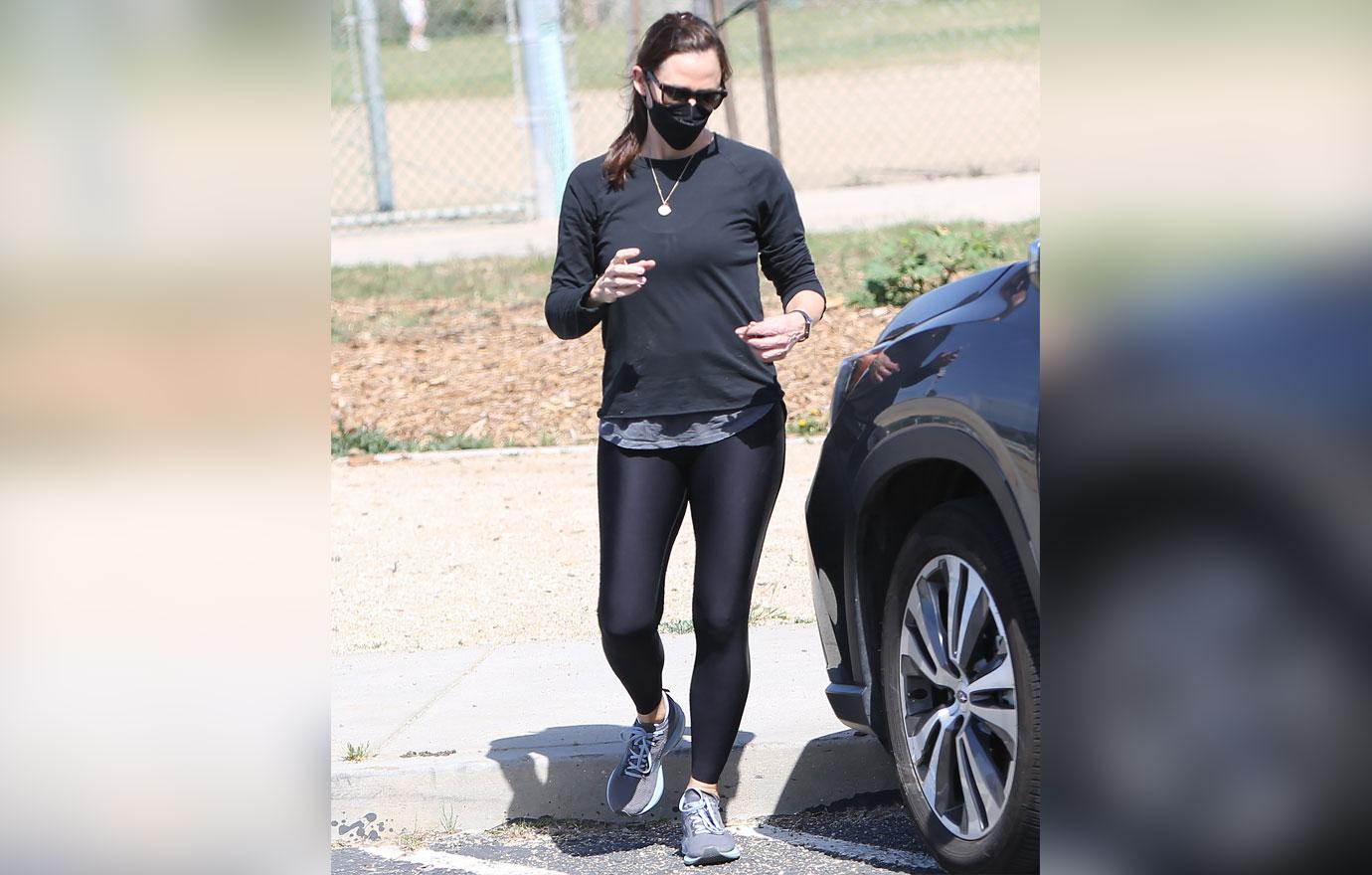 However, she called her kids "lovely," adding that "I have it pretty easy as far as that goes."
Garner looked like she got a work out in when she ventured to the park, however, she knows her body isn't always going to look amazing — which she has accepted.
"I can work really hard, and I can be really fit and I will still look like a woman who's had three babies, and I always will," she candidly admitted.