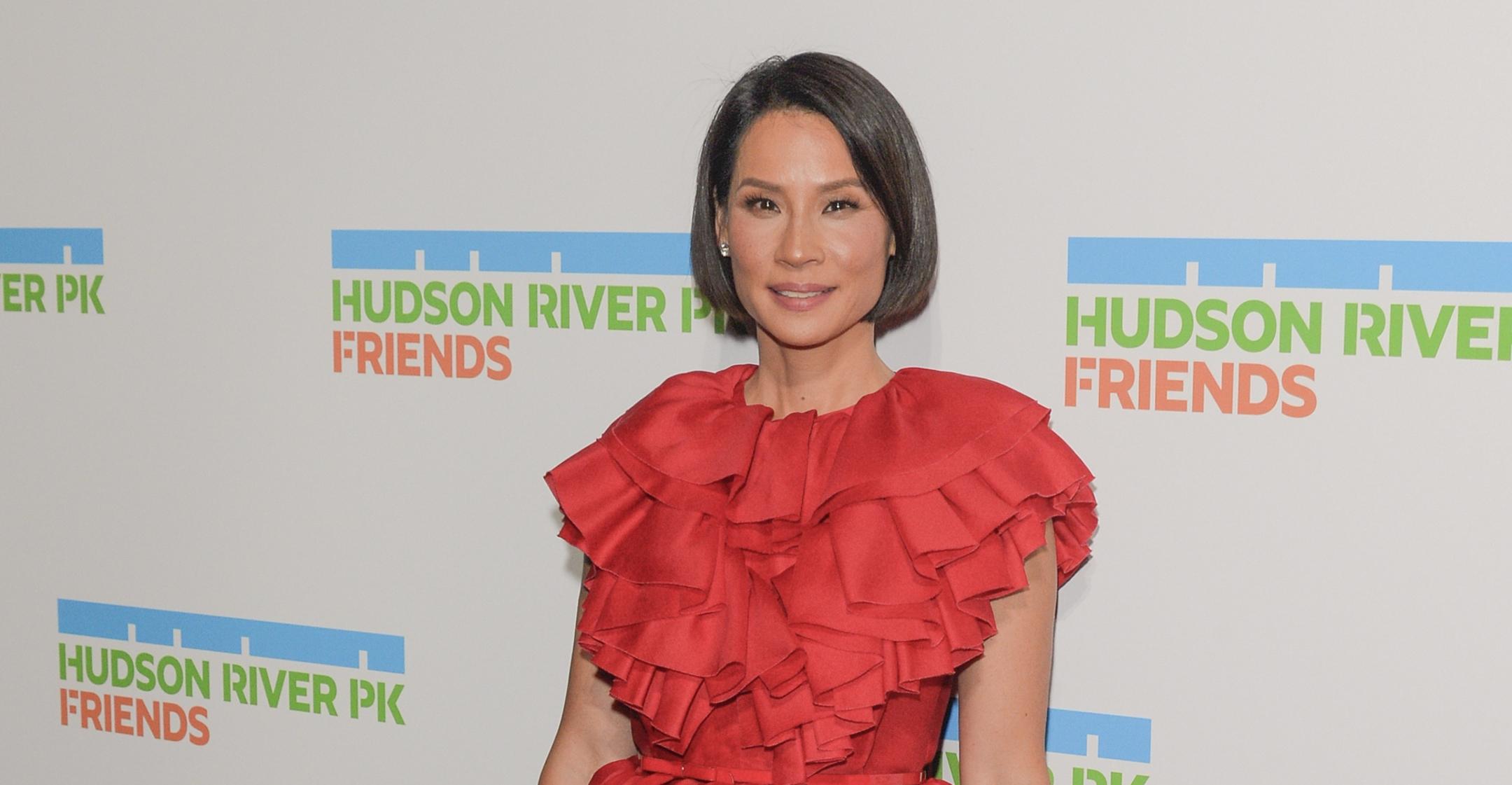 Lucy Liu Is A Free Spirit! Actress Declares She Does 'What I Want According To How I Feel' & Other Life Lessons
Actress, artist and producer Lucy Liu was born in Queens, New York, to Chinese immigrant parents. She explained to Women's Health when growing up, she never really looked at herself.
"I didn't know about the human body," she says.
Article continues below advertisement
She describes her upbringing as being raised behind "a veil, or shield."
Now, she is encouraging her 5-year-old son to get in touch with himself. She allows him to run around naked and teaches him anatomically-correct names for his body parts. This is a small picture of the way Liu tries to live her life — which, according to Women's Health, is by "listening to what is true for her in the moment."
Article continues below advertisement
Liu has spent most of the pandemic in her apartment reading, drawing and learning the ukulele with her son, Rockwell. She's enjoyed being with her son in the morning, rather than leaving at 6 a.m.— before he even woke up — to go to work.
Article continues below advertisement
Liu strives to live her life on her terms. She also believes in staying present in the moment — in fact, she doesn't even have a bucket list. As an independent and successful woman, Liu has much she can teach others.
"I do what I want according to how I feel," she admits.
Article continues below advertisement
Keep reading to learn three life lessons she follows.
Keep Your Mind & Body Connected
Liu makes it a daily habit to practice Transcendental Meditation after Deepak Chopra taught her how to meditate three years ago. In an interview with the Los Angeles Times, Liu explains that "meditation is very calming."
The Hollywood star wrote Lucy Liu: Seventy Two, and in the book, she lists several meditations that she came up with. One reads, "My soul is the most quiet voice. Like a compass, it leads me," which taps into that inner guiding voice that she strives to listen to.
Article continues below advertisement
Liu also keeps her mind and body connected by going to bed right when her body feels ready rather than having a set bedtime. She also focuses on being aware of her movements when she is in public, and she does this to maintain agency over her body. "With all the flaws and all the life that a body experiences, it's still something that you should carry with confidence," she explains.
Finally, Liu gets creative. "I think that art helps evaluate some of the psychology of yourself as a child, and to illuminate some things you may never have understood," she explains.
Indeed, most of Liu's art deals with emotions and memories she has from her childhood. Once, she experienced pain in her arm and understood it to be a result of her "somewhat abusive" relationship with her father. Read more about her art here.
Care For Your Body
Liu used to be a vegan but switched to vegetarianism to be able to enjoy milk and cheese with her son — and because her acupuncturist suggested adding eggs to her diet. Ultimately, Liu "found that plant-based eating gives her more energy and less bloat."
On top of eating in a way that makes her feel good, Liu cares for her body by combining Eastern treatments with conventional medicine. She sees a doctor who engages in an alternative practice called muscle response testing.
Finally, Liu works out regularly by doing SoulCycle workouts and 10 minutes of arm work, explaining that exercise "helps get the engine running."
Article continues below advertisement
Be An Advocate
Liu hasn't always spoken up for Asian Americans, but recent violent events have led her to become vocal on social media. "If I have a voice and I can use it for the better and if it can help influence people to go out and vote..." she tells Women's Health, referring to the fact that Asian Americans historically haven't voted at the same rate as white Americans.
At the end of the day, Liu encourages people to be kind to one another. "Words matter," she declares.
Article continues below advertisement
One of Liu's meditations says, "Transformative power exists within me. I tap into this energy, uniting with the collective force of the universe. As I become renewed, so does the world around me."
Sounds like some good advice, if you ask us.