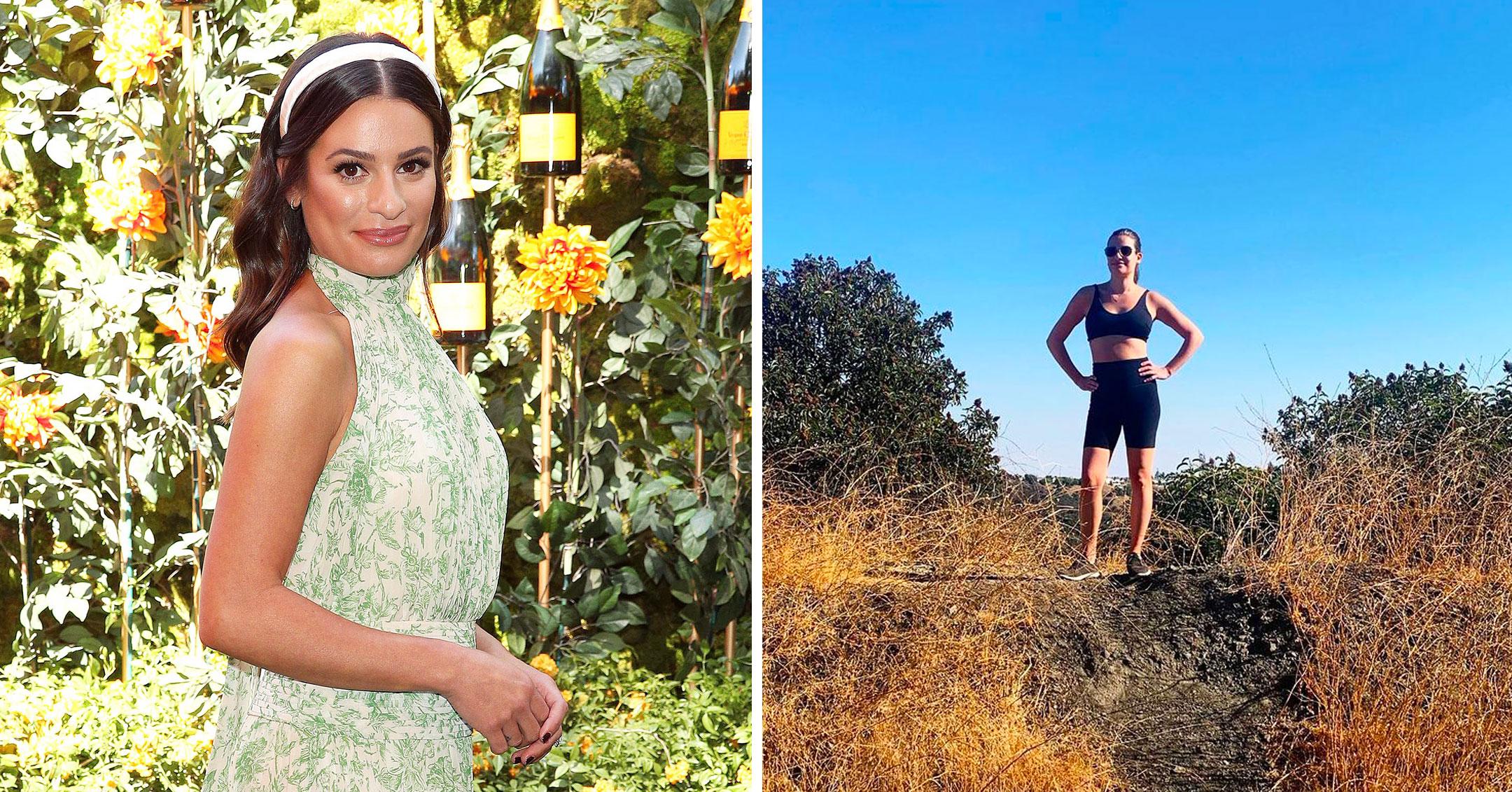 Despite Insecurities & Societal Pressures, Lea Michele Is 'Embracing' Her 'New Body & Sense Of Self' After Becoming A Mom
Glee star Lea Michele has "always known more than anything in the world that I wanted to be a mom" — but since welcoming son Ever last August, she admitted that parenting is much different than she expected.
Article continues below advertisement
"EVERYTHING is surprising about motherhood! From your body, to life, to how much you love your baby," she shared with New Beauty. "For me though, if I had to try and think about the one thing that stands out the most, I would say how it's hard you can be on yourself."
Article continues below advertisement
"Despite all the hopes and excitement, what surprised me the most is the amount of insecurity that creeps up daily. It can be very challenging for us moms," noted the 34-year-old actress. "Questions like 'Am I doing things, right? Am I doing a good enough job? What more should I be doing?' So, it's important every day to remind yourself that you're doing amazing and to be kind to yourself."
Her pregnancy journey wasn't "easy" either, as she was diagnosed with PCOS, which can cause fertility problems.
"I relied a lot on my faith during the process of trying to become pregnant as well as during my pregnancy. I leaned on my family a lot and my husband," Michele revealed. "So, I would just say to lean on those around you and don't feel like you have to hold everything inside — and have faith even though it can be so hard sometimes."
Article continues below advertisement
Now that the Scream Queens star and husband Zandy Reich do have their little bundle of joy, she's focused on staying happy and healthy, but she acknowledges that she also feels the "pressure" to return to her pre-pregnancy self.
Article continues below advertisement
"There is definitely the external pressure to 'snap back' as they would say, but I have found more than physically feeling the pressure to get back to myself, I feel more pressure to emotionally and personally feel like myself again and that's been the biggest challenge for me so far," she explained.
"I've come to realize that nothing will ever be the same and my emotions and feelings are all completely shifted now that I am a mother and I'm embracing everything from my new body to my new sense of self and wouldn't change a thing," gushed the Hollywood starlet. "It's the strength of my body and my core that helped me get through creating this life as well as caring for my very active son now."