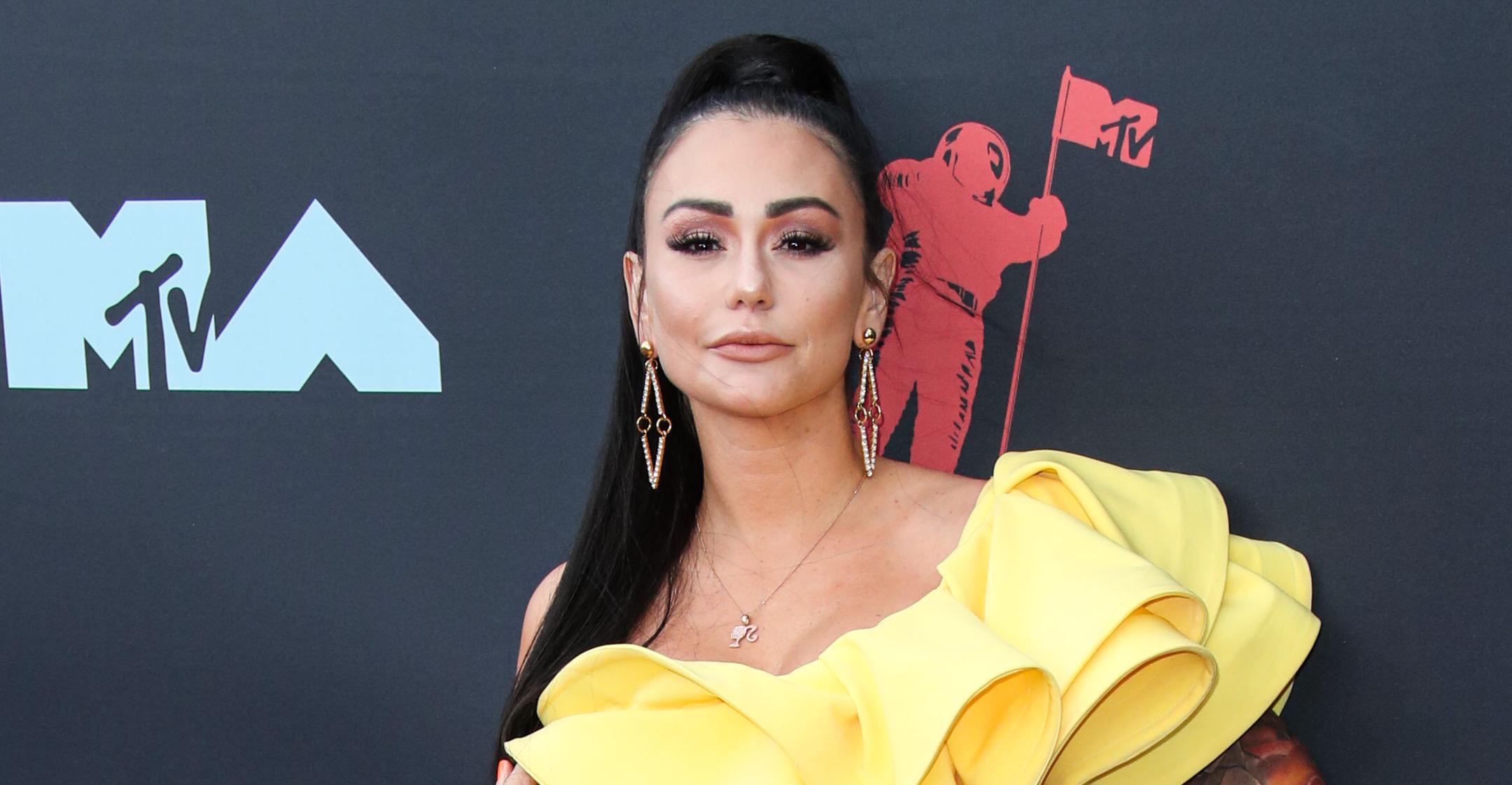 Exclusive: 'Jersey Shore' Star Jenni 'JWoww' Farley Wants 'The World To See Mothers For Who They Are — Just Badass Women'
It's no secret that Jenni "JWoww" Farley has made quite a name for herself over the years. The brunette beauty starred on Jersey Shore in 2009, and since then, she has launched a clothing line, a website and a book. However, the 35-year-old wants to make it clear that she can have a thriving career — and be a great mother.
Article continues below advertisement
"I think there's such a double standard. I feel like some celebrities and people that are out there are trying to make it well known that there shouldn't be a double standard between mothers and fathers. Just because a mom had a child doesn't mean she's not allowed to go back to work at a specific time," she exclusively tells Morning Honey while talking about her new Heavenly Flower mommy-and-me store.
"A dad can have a child, and he'll be praised for having a child and going back to work in a couple weeks or a couple months," she continues. "But if a mother does that, there's a stigma behind it. I think mothers need to unite to say whatever job or course you decide to take and whatever path you choose in life after becoming a mother, you should be praised for whatever choice that is. If it's being a stay-at-home mom, we should praise you. If you wanna go back to work, we should praise you. I feel like there's just a lot of mom-shaming for whatever we choose to do, but what I would love it if the world just starts seeing mothers for who they are — just badass women."
Article continues below advertisement
Farley, who shares daughter Meilani, 6, and son Greyson, 4, with ex Roger Mathews, noted that everything changed once she welcomed her two kids into her life, and though she doesn't have as much free time anymore, she is quite alright with that.
Article continues below advertisement
"Motherhood is just different. Everything is different. Your body is different. You kind of have to give up — I don't even know if it's giving up — I would say changing course or changing direction," she shares. "But you really start to share beautiful memories with your newborn."
"But also, I lost a lot of career opportunities, but to me, I gained something so much more," she says. "So, even if I did lose them, I couldn't have cared less, but I just kept on trucking on."
Article continues below advertisement
Fortunately, the MTV personality was able to star on the network again when Jersey Shore: Family Vacation aired in 2018.
Article continues below advertisement
"It's incredible and a blessing. I was not expecting 12 years later to have it [on the air still], and [now] they include our children," she notes. "So, for me, for my career, I don't feel like I lost anything or gave up anything because the most important things in my life are still here. And to say that I had the same career that I had before children is an incredible thing to say."
When Farley isn't shooting scenes for the widely popular show or hanging around her kiddos, she has been focusing on her Heavenly Flower retail store, which is named after her daughter. (Meilani in Hawaiian means "heavenly.")
Article continues below advertisement
"I wanted it to be affordable, but when the buyer comes in, they find it to be very one of a kind [and have] beautiful pieces, for your daughter and hopefully also for your son soon enough," she explains of her latest venture. "I really let Meilani take the lead on the store. When I always wanted to create a store, I knew it was going to have my kids incorporated."
The store — which opens in May at the American Dream mall in East Rutherford, New Jersey — "allows me to pick the clothes with my daughter, we're allowed to design them, design the store together," Farley says. "My son will have a big part in the boy line with mommy. It just lets them feel included, which they should."