Amy Schumer & 2-Year-Old Son Gene Prove Blondes Have More Fun As They Pal Around In NYC — See Photos!
Mom-of-one Amy Schumer has perfected the balancing act!

While the actress was in New York City on April 28 to film for her upcoming Hulu comedy series Life & Beth, she utilized her break from the camera to spend some one-on-one time with her and husband Chris Fischer's adorable son Gene, who turns 3 next month.
Article continues below advertisement
"Everybody says this, but it gets more and more fun. Every day is more fun," the Trainwreck star shared of motherhood. "We can communicate now, and he kinda just says yes to everything, which is fun to play with."
Keep scrolling to see a few photos from the duo's day in the Big Apple.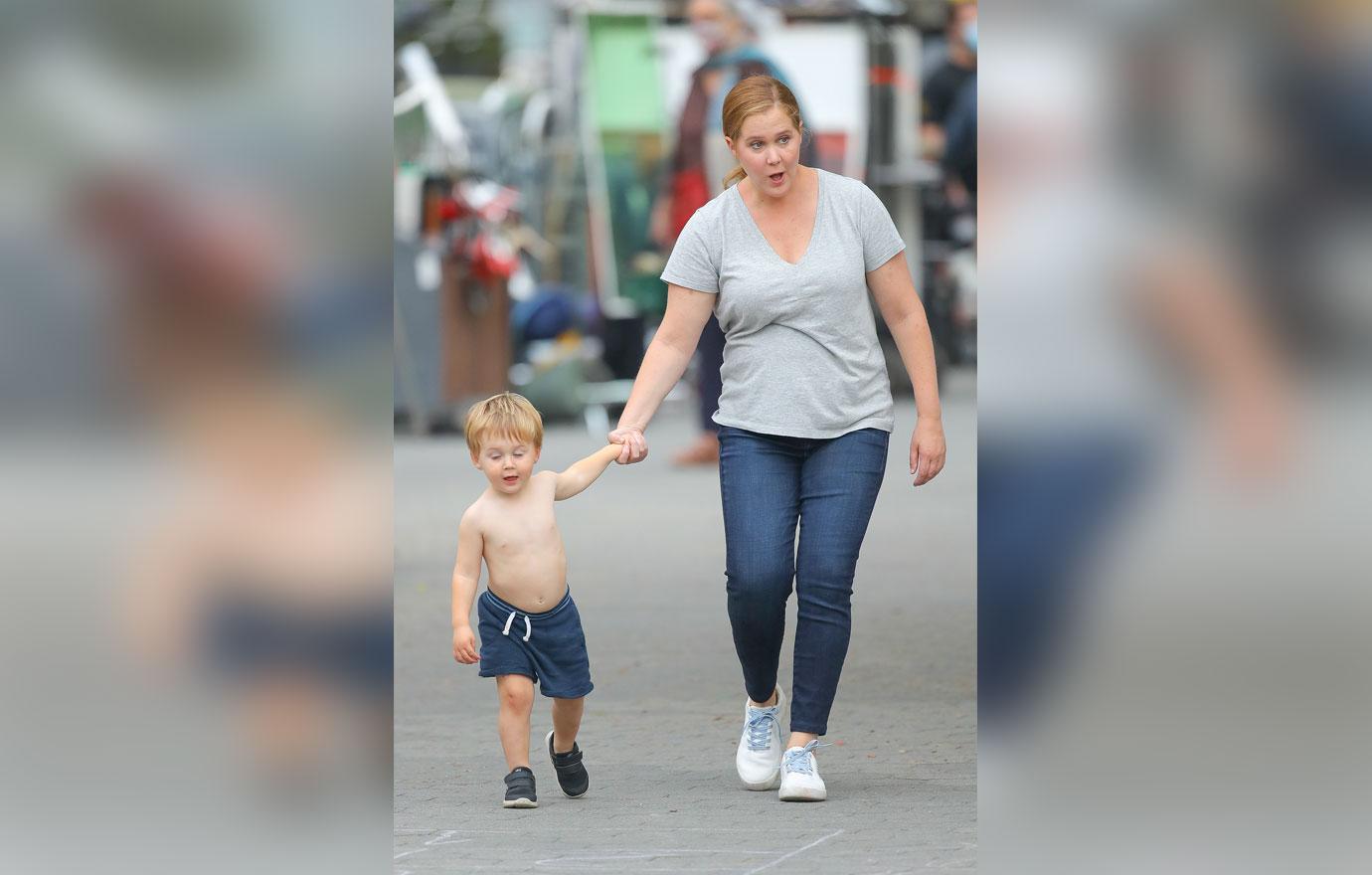 No shirt, no problem. Gene ditched his top and wore just a pair of blue shorts and sneakers — though we can't blame him, as the city reached 80 degrees that day!

The blonde beauty, who held hands with her little man while walking around, stayed comfy in sneakers, a pair of jeans a grey V-neck tee.
Article continues below advertisement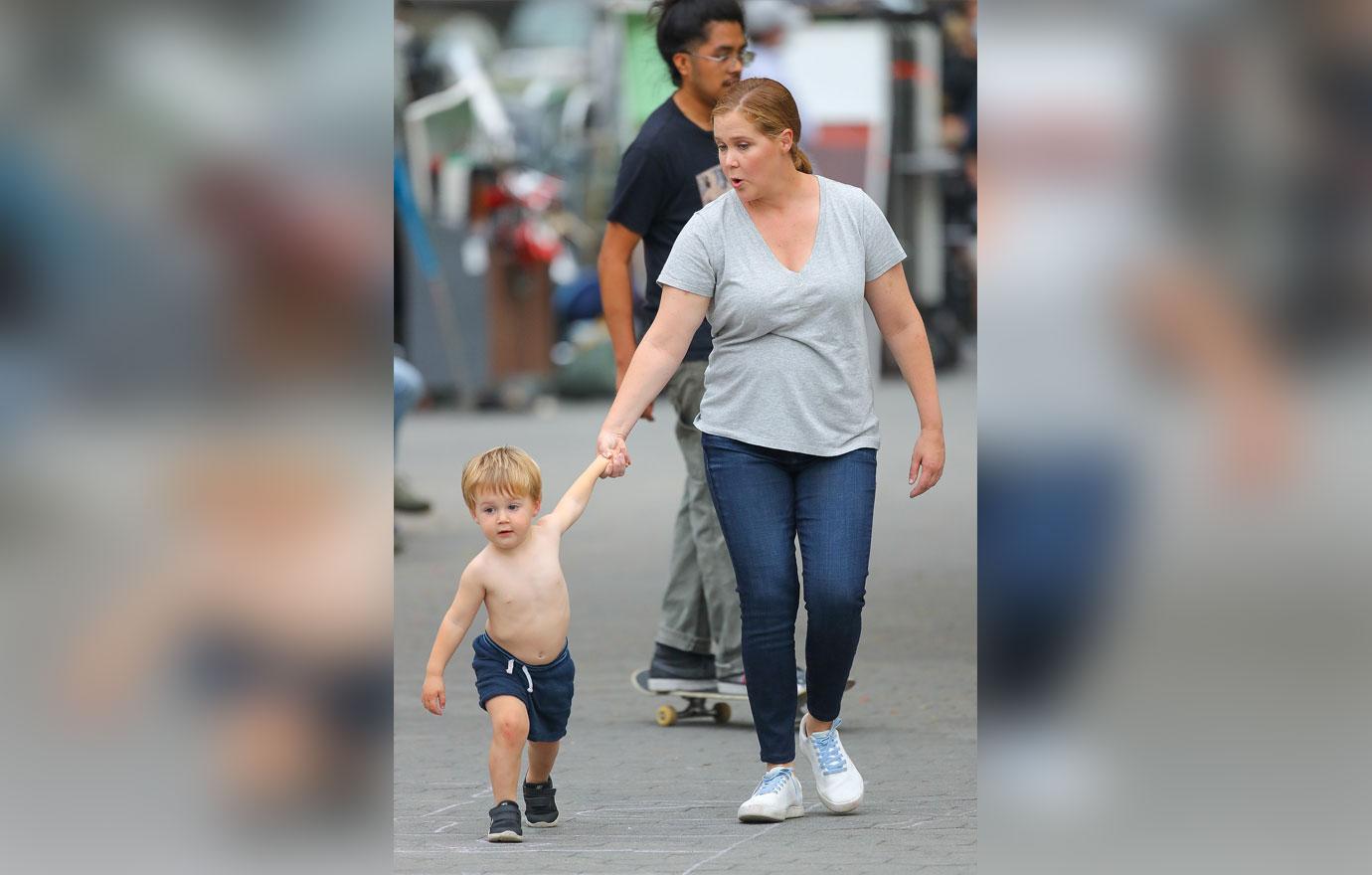 Leading the way!

Enthusiastic Gene put his best foot forward while checking out the chalk designs on the cement. While the tot was clearly having a ball exploring outside, Schumer admitted she and her hubby "let him watch a lot of TV," but they also make sure to read him plenty of "adorable books."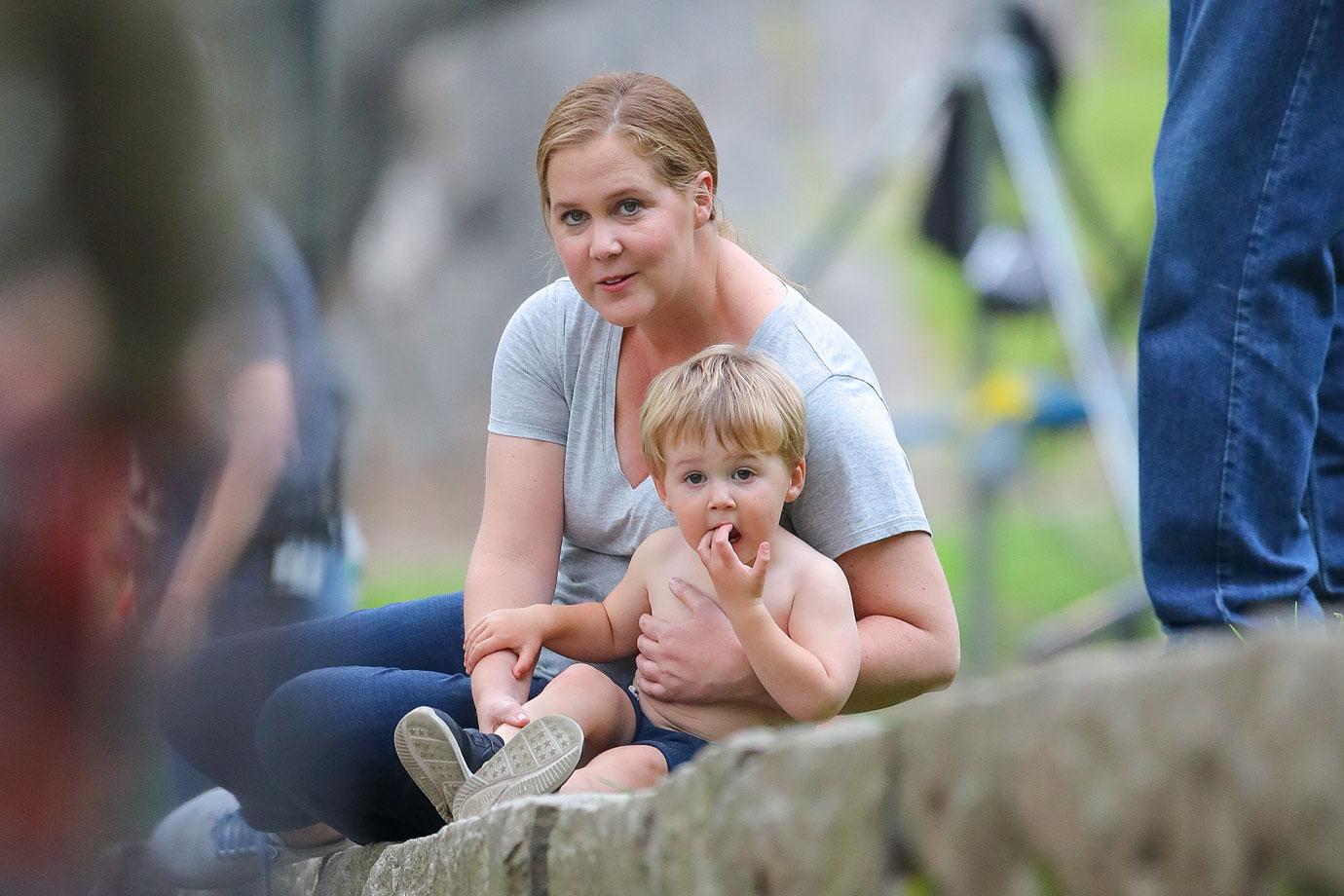 The twosome people-watched while sitting on a rocky ledge.

Schumer first returned to work when Gene was 3 months old, and though she admitted it "felt good" to be doing what she loves again, she revealed at the time, "I was so worried about it and was afraid to go back. A couple days I've cried from missing him."

"I have it a lot easier than many people," she noted, "but I wanted to share my experience."
Article continues below advertisement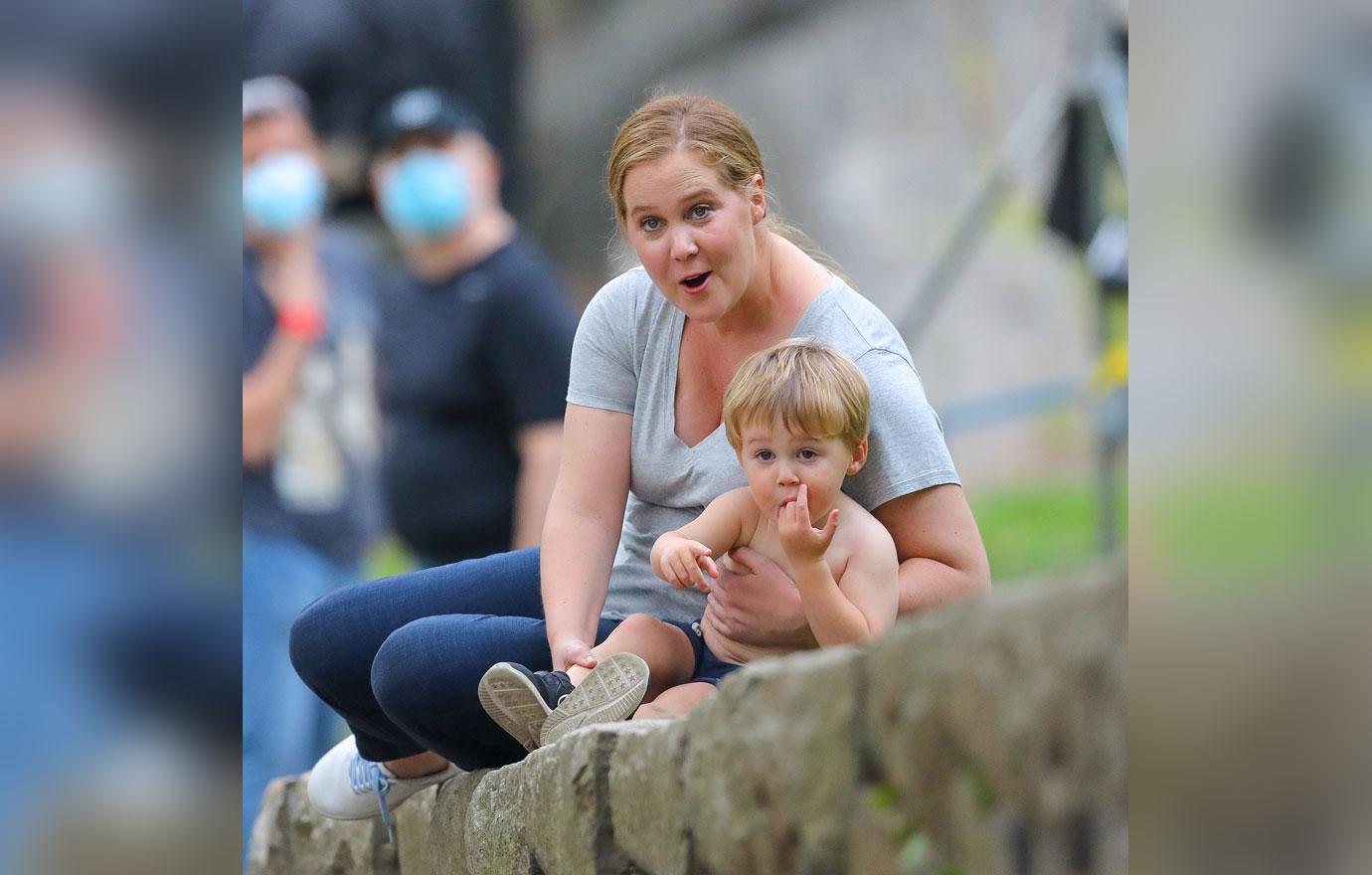 It looks like something — or someone — caught Gene's eye!
"I really have had a beautiful experience having a baby," she's gushed of being a mom. "I really have to recommend if you've got the resources to have a baby, have a baby."
In full swing! The fun mom gave her son a lift near the park benches.
While appearing on the April 23 episode of Ellen Degeneres' show, the Inside Amy Schumer star revealed she's ready to have another child. "I hope so," she replied when asked about expanding her family. "We're trying to figure it out. I mean, you know, it's like there's nothing better."