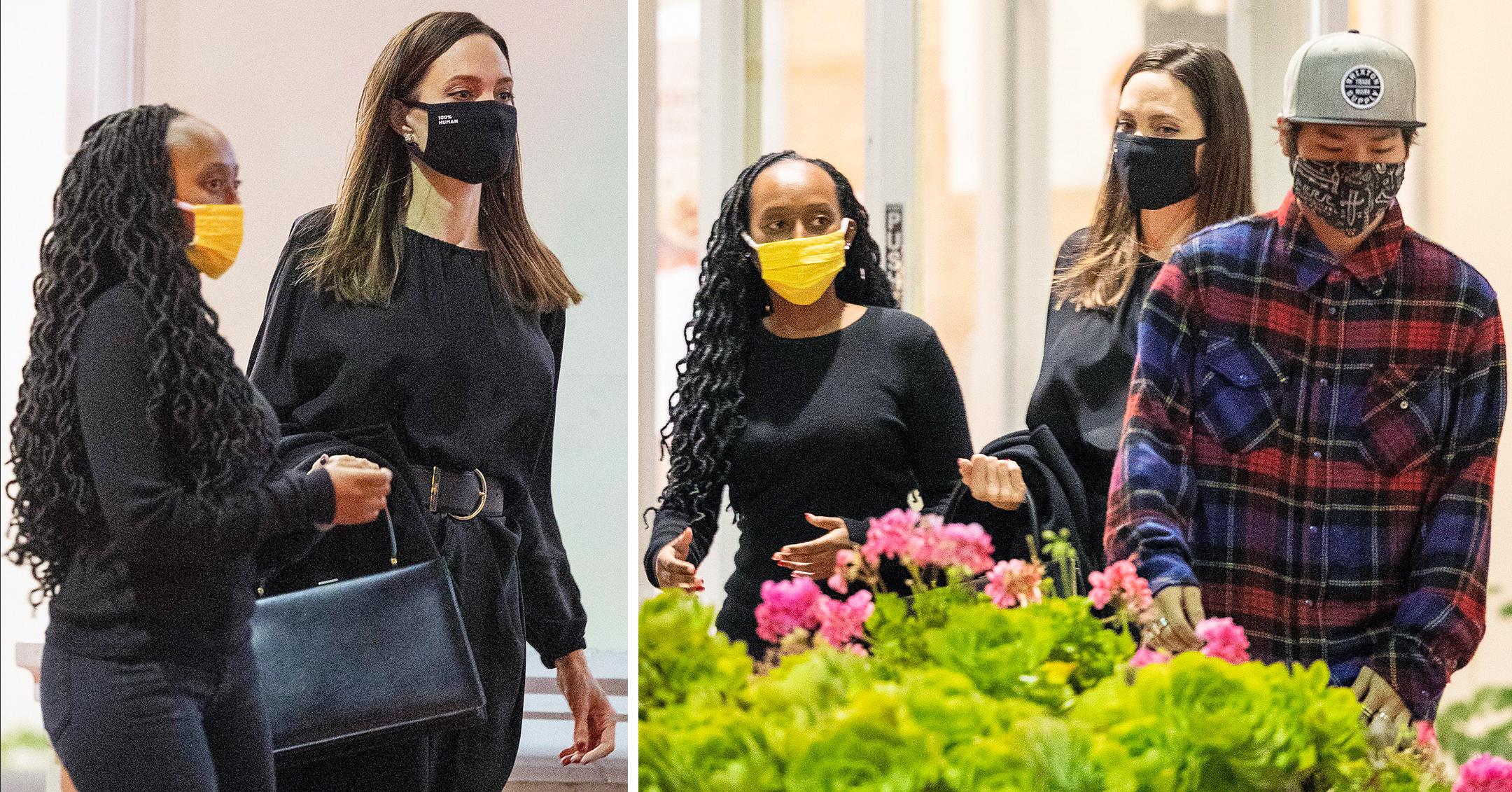 Angelina Jolie Goes On A Sushi Date With Kids Zahara & Pax — See The Cute Family Outing
Family night! Angelina Jolie went out for sushi with two of her kids, Zahara and Pax, on April 22 in West Hollywood, Calif.
Scroll through the gallery below to see their night out on the town!
Article continues below advertisement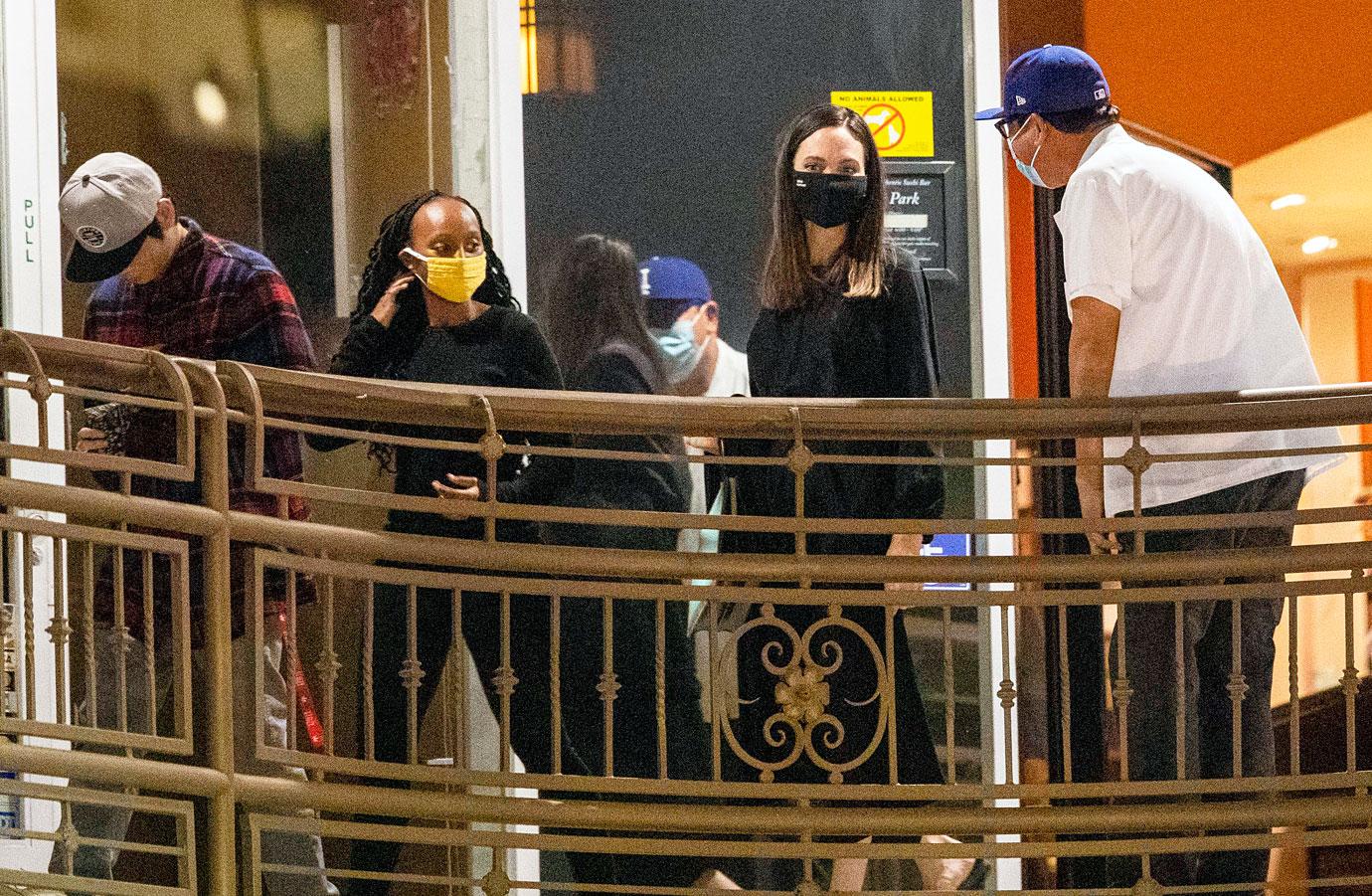 The actress looked like she dressed up for the occasion, as she wore a black jumpsuit, which she accessorized with a black belt and a black face mask.
Zahara, 16, matched with her mama, as she wore a black long-sleeve shirt with black jeans and black sneakers.
Pax, 17, wore a plaid shirt with a face mask and a gray baseball cap.
Article continues below advertisement
Recently, the mom-of-six revealed that "the past few years have been pretty hard," most likely referring to her divorce from Brad Pitt.
"I've been focusing on healing our family. It's slowly coming back, like the ice melting and the blood returning to my body," she said.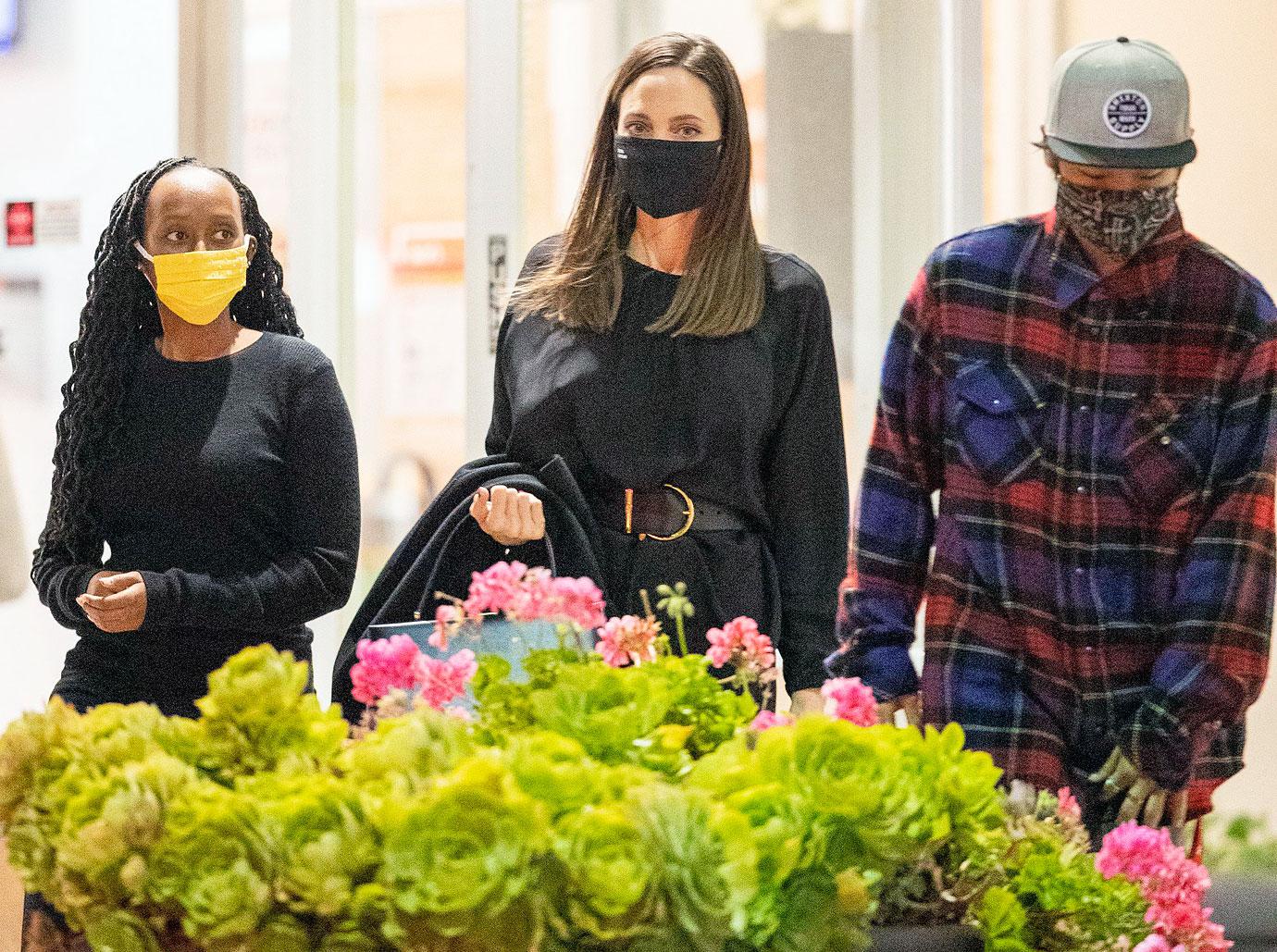 Just like everyone else, Jolie has been stuck at home for the past year amid the pandemic.
"I've been on high-level meetings where there's dogs and balls and kids and things," the Oscar winner shared. "You kind of just enjoy being human with everybody else and laughing through it."
"All six kids, my oldest son's home from Korea. Lots of popcorn and just like really every family, we're just pajamas, robes, snacks," she said of their activities.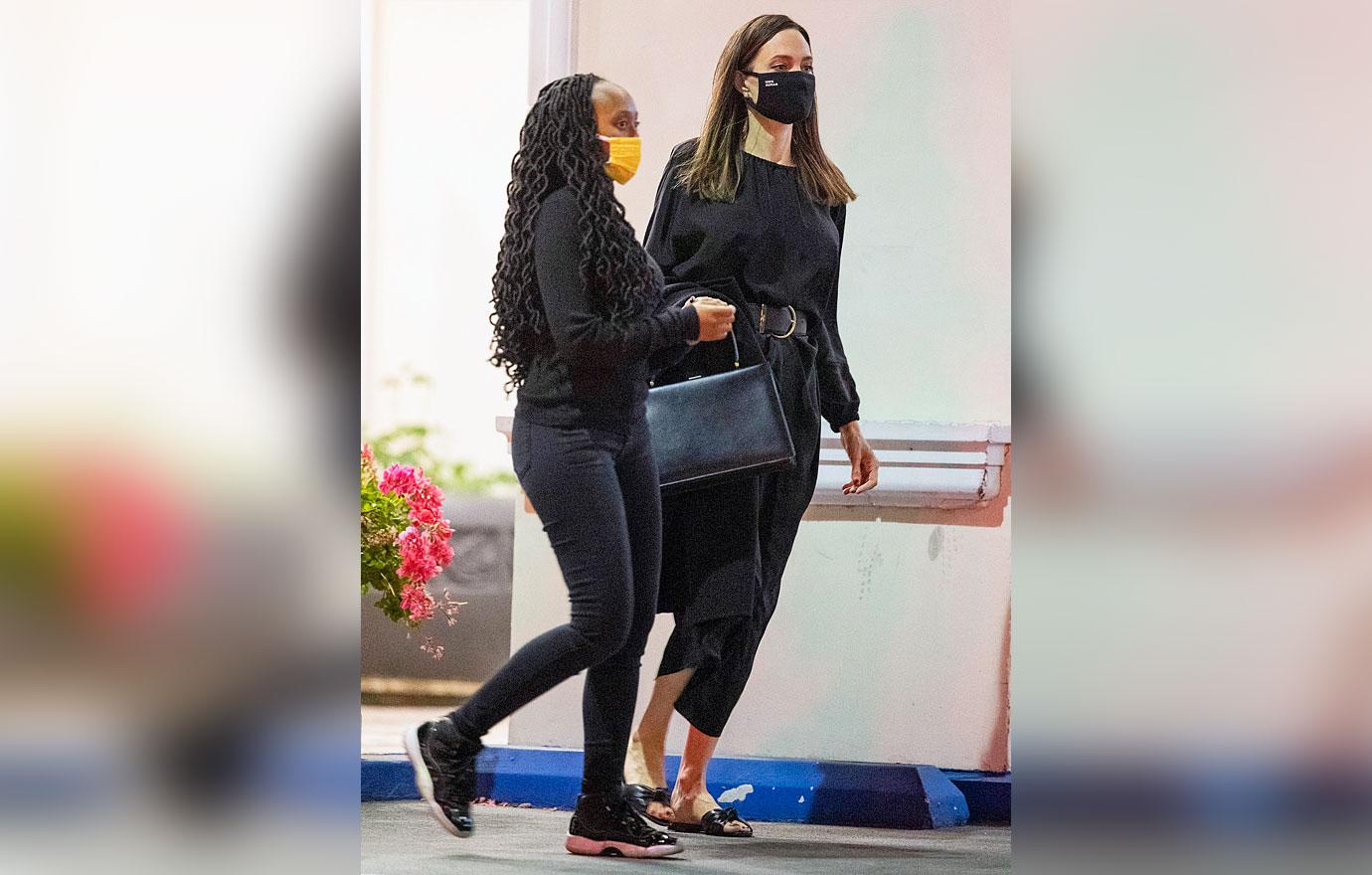 Though Jolie currently resides in California with her children, she would still love to travel the world with them one day.
"Well, I was never very good at sitting still," she said. "Even though I wanted to have many children and be a mom, I always imagined it kind of like Jane Goodall, traveling in the middle of the jungle somewhere. I didn't imagine it in that true, traditional sense. I feel like I'm lacking in all the skills to be a traditional stay-at-home mom. I'm managing through it because the children are quite resilient, and they're helping me, but I'm not good at it at all."